Best WordPress SEO Plugins To Raise Your Ranking
WordPress has become one of the internet's biggest driving forces. What began as a humble blogging platform has evolved into the most popular CMS on the web. In fact, almost 30% of the entire internet uses WordPress to power their site. The platform owes its popularity partially to its flexibility, allowing site owners to adapt the platform in countless ways.
For site owners, a compelling perk of WordPress is its compatibility with search engine optimisation. With over 50,000 plugins in their official directory, a good chunk of them are SEO trackers.  Given the non-negotiable significance of SEO in the realm of digital marketing, now is the best time to see where you stand. So, let's dive into exploring some of the best SEO plugins in the WordPress world. These plugins give you the tools you need to confidently navigate the ever-changing domain of SEO.
1. Yoast SEO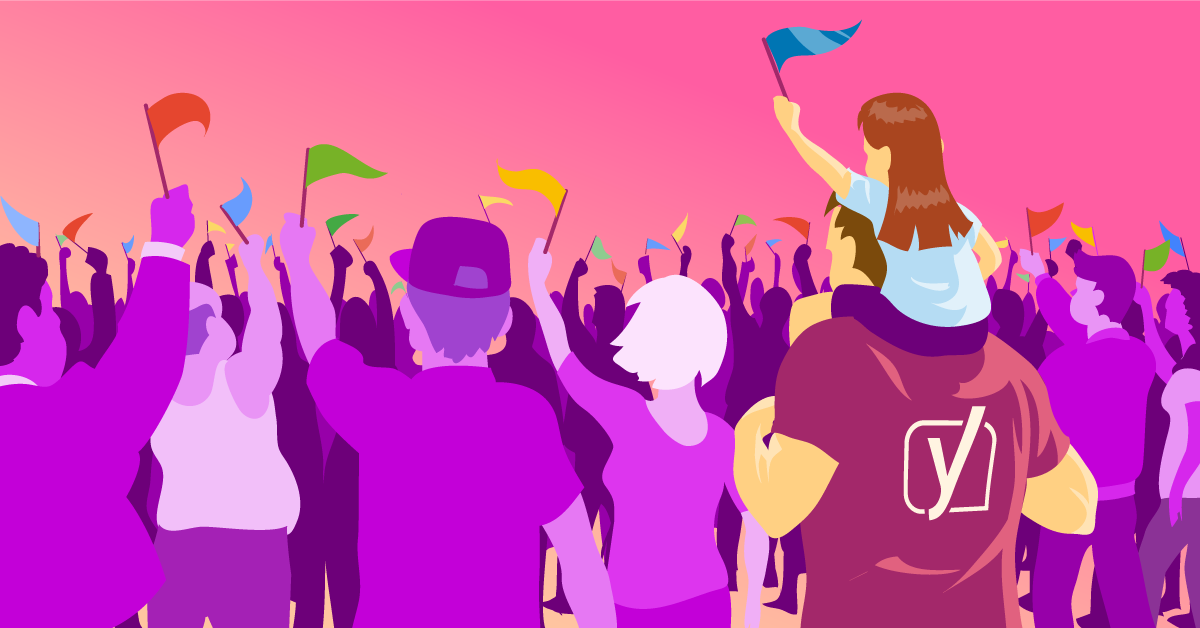 The Yoast SEO plugin is one of the best and free SEO tools available. It offers an easy way to analyse your content and make changes that will improve your rankings. You can also use this tool to create custom sitemaps, which help search engines crawl your WordPress website more efficiently.
Yoast SEO is free but also has a premium SEO pack. With over 4.5 million downloads, the Yoast SEO plugin is one of the best WordPress plugins as it is intuitive and straightforward. Here are some of its most useful SEO features:
Content insights:

Yoast

SEO

is a content writer's dream come true.

This

WordPress plugin

monitors on-page factors, such as readability and keyword density

. This readability analysis delivers a succinct breakdown of the "good", "ok" and what "needs improvement" in a simple traffic light colour-code.

Snippet preview:

Snippet preview gives users a

sneak peek

at how their page appears in search engine results before going live. Yoast SEO provides a compact look at SEO titles, meta descriptions and slugs in a simple format at the bottom of the page. Do ensure to include your focus keyword in the snippet.

XML sitemaps:

This advanced feature creates sitemaps. Yoast SEO has optimised sitemaps which are easy for web-crawling search engine bots to navigate, which directly boosts your SEO. Do ensure to submit these

XML

sitemaps' URLs to Google Search Console to ensure efficient crawling of your

web pages

.

SEO breadcrumbs:

While XML sitemaps let bots traverse your site with ease, breadcrumbs simplify navigation for people. Yoast SEO breadcrumbs are positioned at the top of a page, showing the path of clicks taken to get to the current page.
2. WPtouch Mobile Plugin

without mobile optimisation get rank penalties. An easy way for WordPress site users to get around this is to use the WPtouch Mobile Plugin. This plugin boasts incredible features that deliver amazing user experiences without having to write any code!
Create a mobile version of your WordPress site:

This feature instantly boosts rankings if your site isn't yet optimised. WPtouch creates a mobile-friendly version of your website, converting your desktop theme to the optimal format for on-the-go browsing.

Customise the mobile viewing experience:

WPtouch

SEO plugin

lets you create the

best

look and feel for

the

mobile

version of your

site. You can edit your mobile menu, nominate browsers you wish to support and more.

It also gives you a speedier browsing experience that far exceeds desktop versions

.

Multi-site support:

Even if your business is spread across multiple sites, WPtouch

SEO plugin

has you covered. With some packages supporting a large quantity of

WordPress

sites,

you'll get better value if you want extensive coverage

.
If the shift towards mobile SEO has you worried, don't be! Learning about Google's mobile-first indexing can help alleviate any concerns. Moreover, First Page can also help you with our mobile SEO services.
3. WP Rocket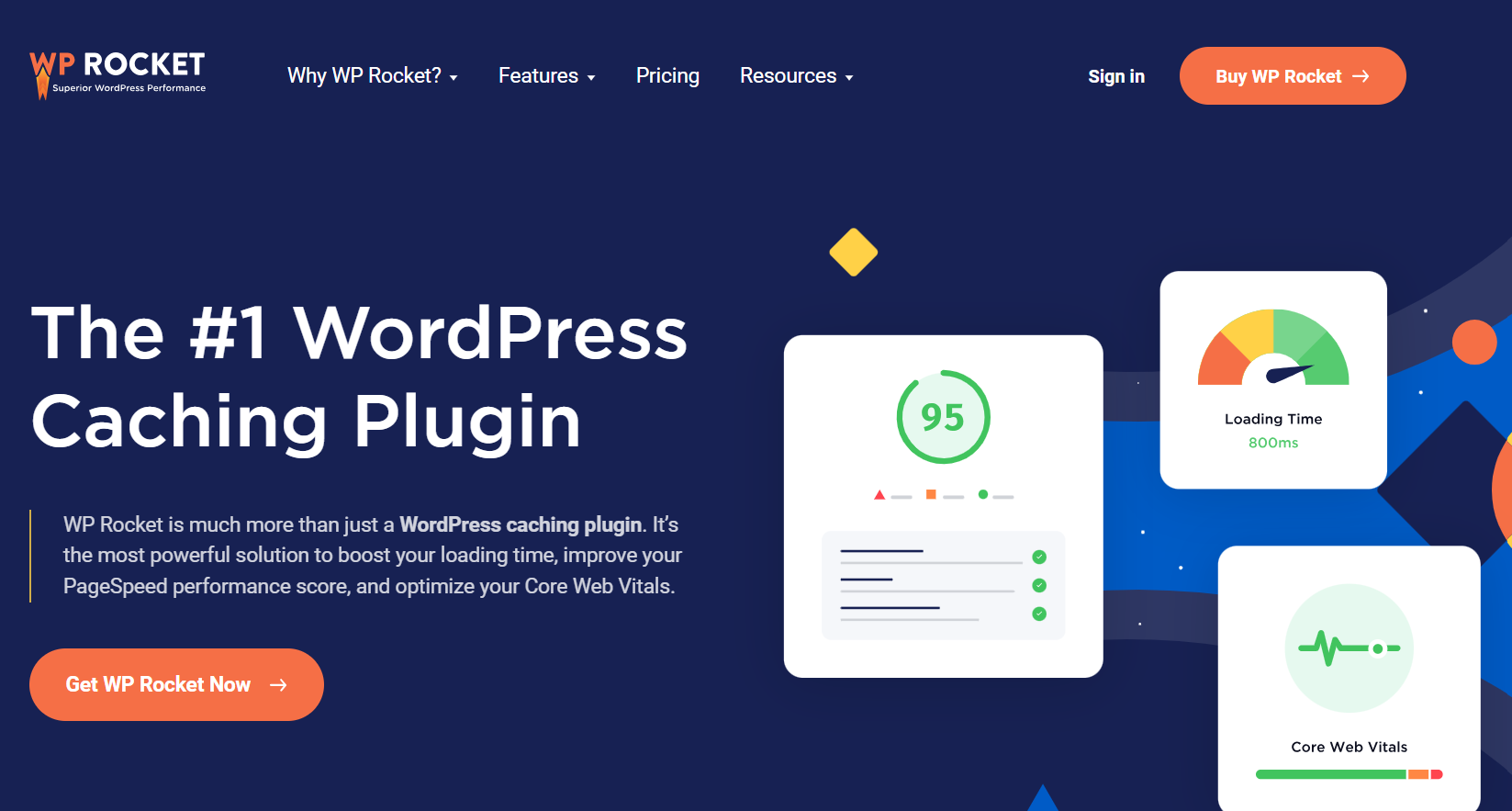 With over 1.2 million active installations, WP Rocket is an all-in-one SEO plugin for boosting your site's performance. Its unique approach to speeding up websites makes it a great choice for those WordPress users who don't have much technical knowledge or time to spend optimising their sites.
WP Rocket's main focus is on page speed optimisation, which is handled through a suite of powerful features. These include speeding up load times by improved caching, image lazy loading, script minification, compressing images and removing unused CSS and JS files, and combining similar stylesheets.
Page speed is a crucial aspect of SEO. With the help of the WP Rocket plugin, you can boost your WordPress site's performance by up to 30%.
Improved caching:

Website caching speeds up page load times for repeated visitors as stored copies of downloaded files are stored in the cache. WP Rocket's caching plugin function introduces a set of standard caching commands to your .htaccess file, specifying effective caching periods for various file types.

Improving JS and CSS loading:

JS and CSS make up a huge part of your website's load times. WP Rocket assists

in minifying, combining

, and

deferring

these files without any technical knowledge on your part. Simply enable the settings and watch your page load times drop drastically.

Lazy loading images:

Images that are loaded below the fold might delay the initial elements of your web page from being loaded. WP Rocket's lazy loading function assists

in preventing

these images from being loaded till a user scrolls to them or when more critical resources have already

been

loaded.
4. Schema And Structured Data For WP And AMP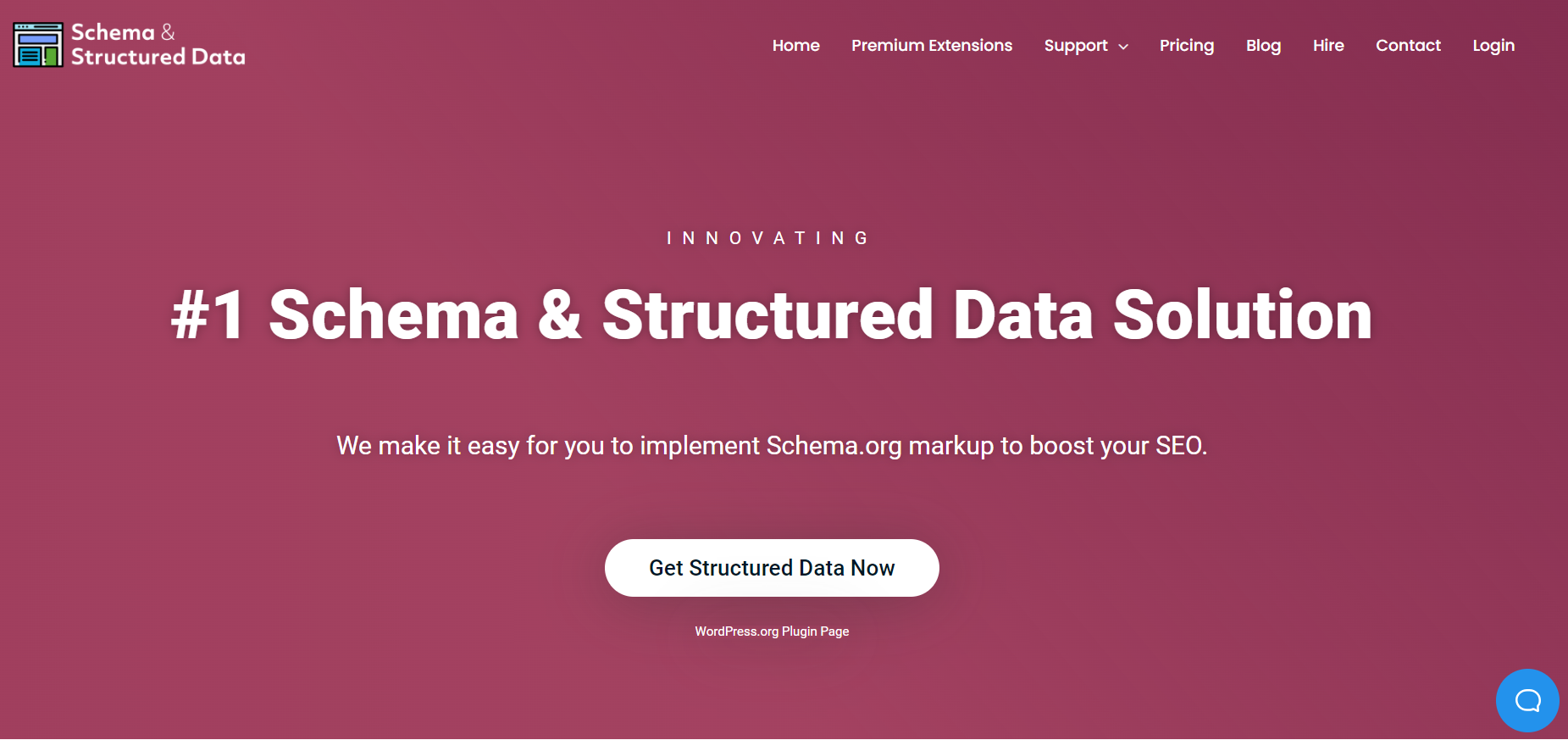 The Schema and Structured Data for WP and AMP SEO plugin allows you to add structured data markup to your pages. Structured data helps search engines understand what content is available on your site, so they can provide more relevant results. While not visible to the casual user of your WordPress website, search engine crawlers easily access and understand schema markup.
Structured data markup is added to your posts and pages using a simple shortcode. It adds a number of attributes to your post/page title, description, author, date, categories, tags… etc. Typically created in JSON format for easy and predictable indexing by search engine bots, schema markup is a powerful tool in the hands of a skilled marketer.
Examples of common schema markup used on WordPress websites include organisations, local businesses, products, reviews, breadcrumbs, site links, and FAQs. Each has expected parameters and values to be used, failing which will lead to invalid data. As such, it certainly helps to have a working knowledge of JSON or a helpful structured data tool such as the Schema plugin. While there are several different SEO plugins on WordPress for schema, this here is definitely a lightweight plugin perfect for those seeking fast deployment. 
5. Header Footer Code Manager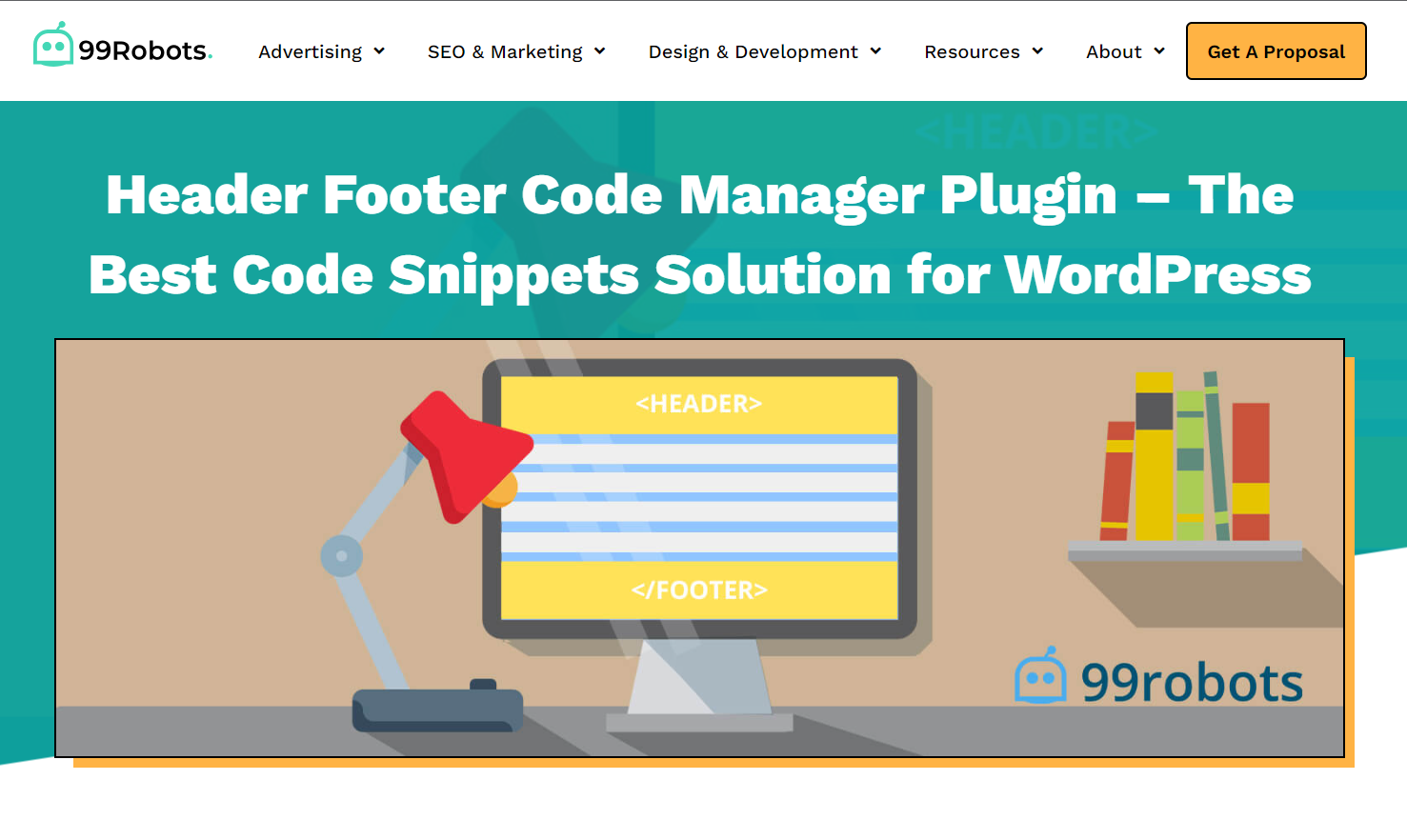 Commonly referred to by its acronym – HFCM, this SEO plugin empowers you to manage header and footer codes for each page of your WordPress website. This includes adding custom code snippets, such as Google Analytics tracking code, social media sharing buttons, and schema codes.
A key feature of this plugin compared to its competitors is the flexibility offered. Users can easily choose whether to apply custom code snippets to all pages or single pages in the header or in the footer.
Additionally, you get to see and manage all custom code snippets from a single interface as opposed to individual pages' backend. This makes this SEO plugin one of the best choices for novices looking to inject custom code snippets onto their web pages.
6. EWWW Image Optimiser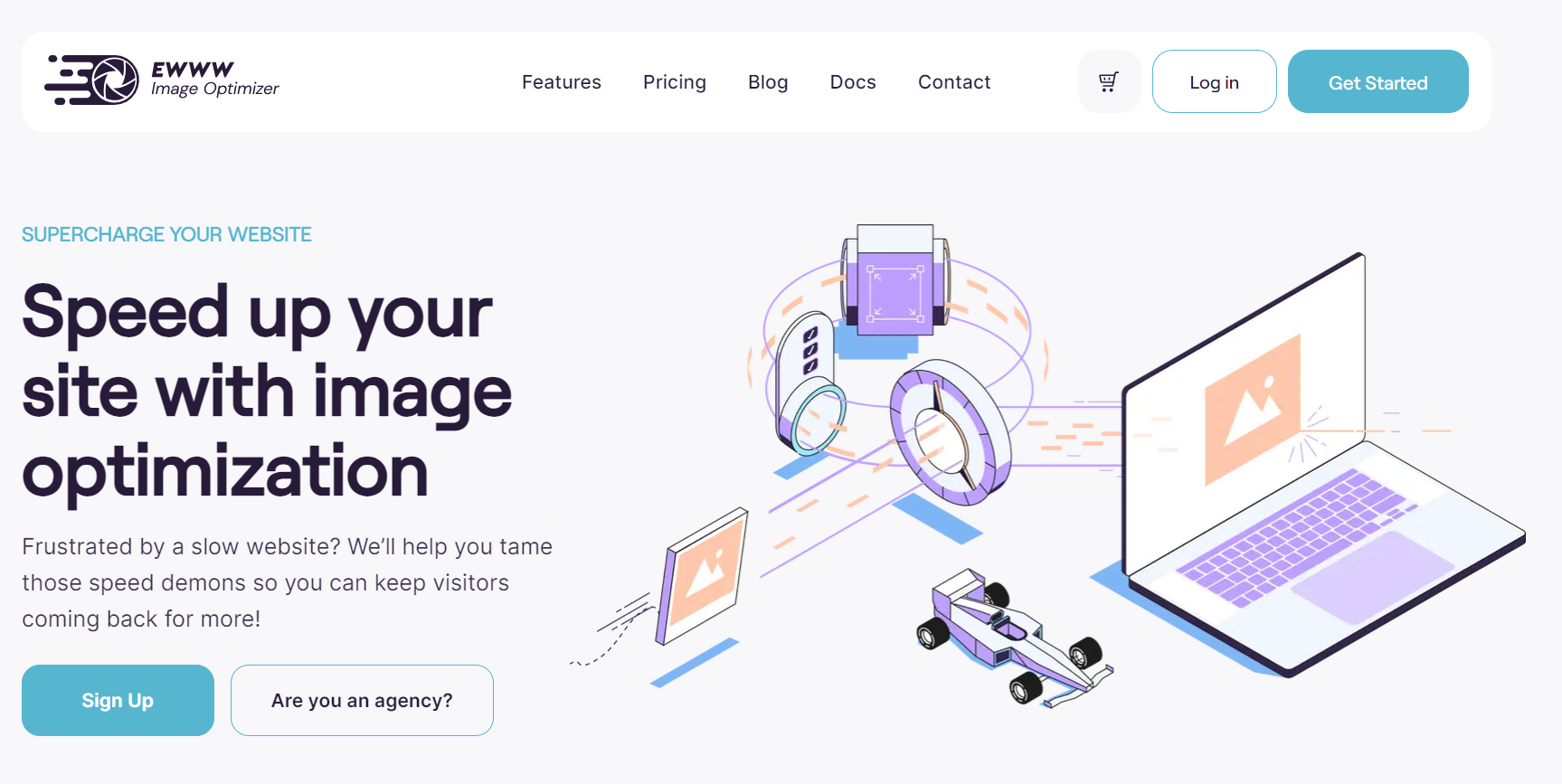 The EWWW Image Optimiser optimises image elements by removing unnecessary metadata, compressing images, reducing their dimensions, and renaming them with an appropriate suffix. The plugin also removes duplicate images and converts images into WebP format on the fly.
It does this by analysing the images on your WordPress website and then applying the necessary changes. You can either manually select the images to be modified, or let this SEO plugin do it. We recommend setting the plugin to run and convert your images while you perform other activities, as this can be a time-consuming process..
7. Polylang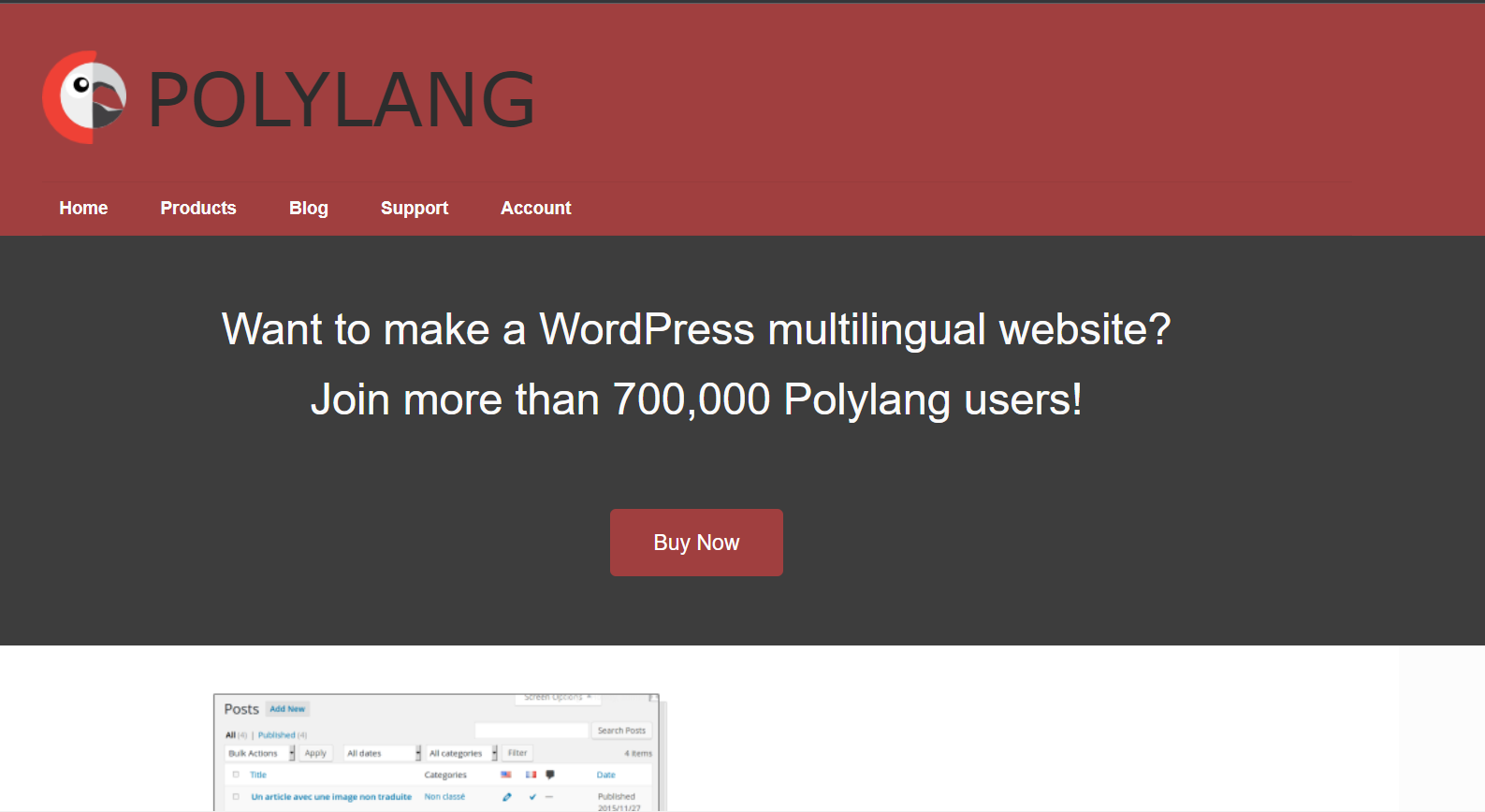 Polylang SEO plugin lets you translate your entire WordPress website into multiple languages without having to touch a line of code. Simply install the plugin, activate the desired language(s), and start translating! You can use Polylang to create multilingual sites or simply translate existing ones. With over 20 languages supported out of the box, there's bound to be one that fits your needs.
Critically for SEO, Polylang automatically generates hreflang tags based on the languages selected on the backend. This is amazing for time-constraint marketers who need an easy solution to manage international SEO.
8. Monster Insights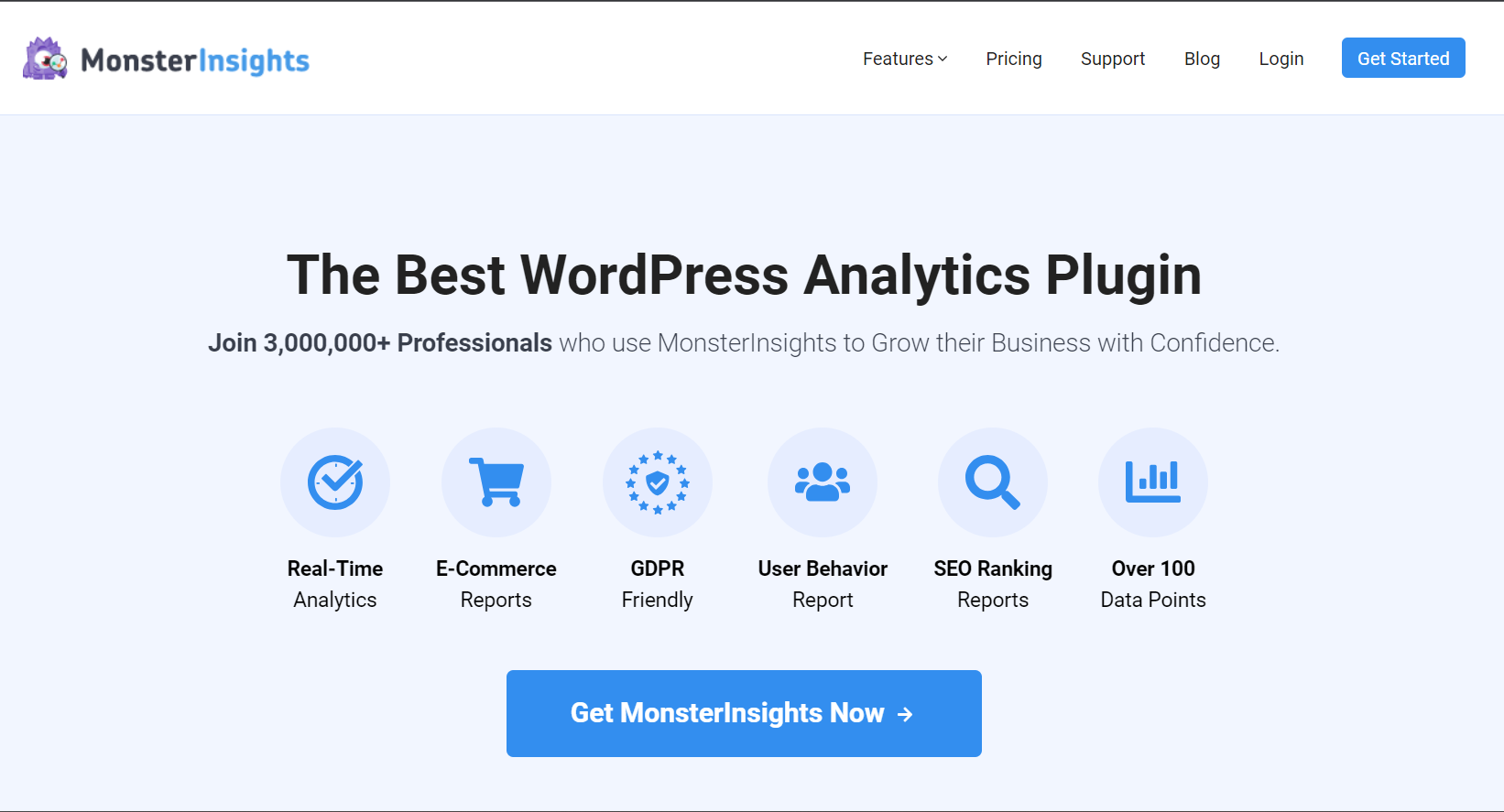 Monster Insights is a powerful Google Analytics plugin on WordPress with over 3 million downloads. As part of this SEO plugin's features, Monster Insights provides instant Google Analytics setup, including enhanced e-commerce tracking, while empowering A/B testing in Google Optimize.
Simply put, Monster Insights helps you find out how people reach your content, what they do once there, and where they go next. It provides insights into your audience's behaviour, allowing you to improve your content strategy and drive conversions.
Google Analytics setup:

Instantly set up Google Analytics on your site with just one click.

Enhanced e-commerce tracking:

Track purchases made on your site using

enhanced e-commerce tracking

.

A/B testing:

Create different variations of your pages and test them against each other.

Unlimited sites:

Use Monster Insights on

an

unlimited number of sites.
Advanced reporting: Get detailed reports about your traffic
9. GD Security Headers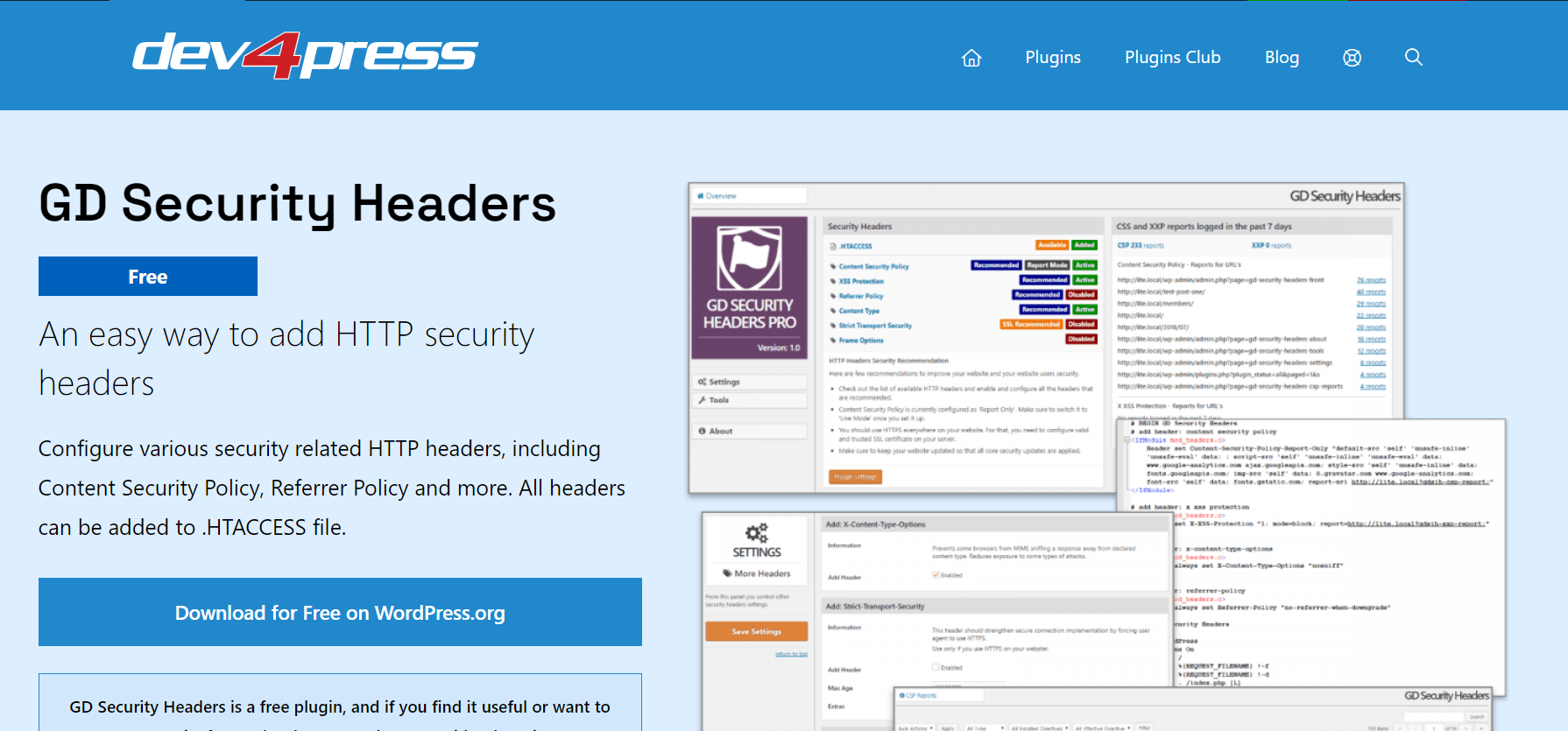 GD Security headers SEO plugin adds security headers to your WordPress website .htaccess file. These headers are added if the file extension matches any of the following extensions: gif, jpg, png, tif, bmp, svg, emf, wmf, pdf, jpeg, and jpg. Should your file extension match, then the following headers are activated:
X-XSS Protection

X-Frame

X-Content-Type

Strict Transport Security

Content Security Policy

Referrer Policy

Feature Policy
While this plugin does not directly impact your website's SEO ranking, it can safeguard your WordPress website from suffering a cross-script attack or hacking. This in turn prevents your website from being penalised by search engine crawlers.
10. Asset Cleanup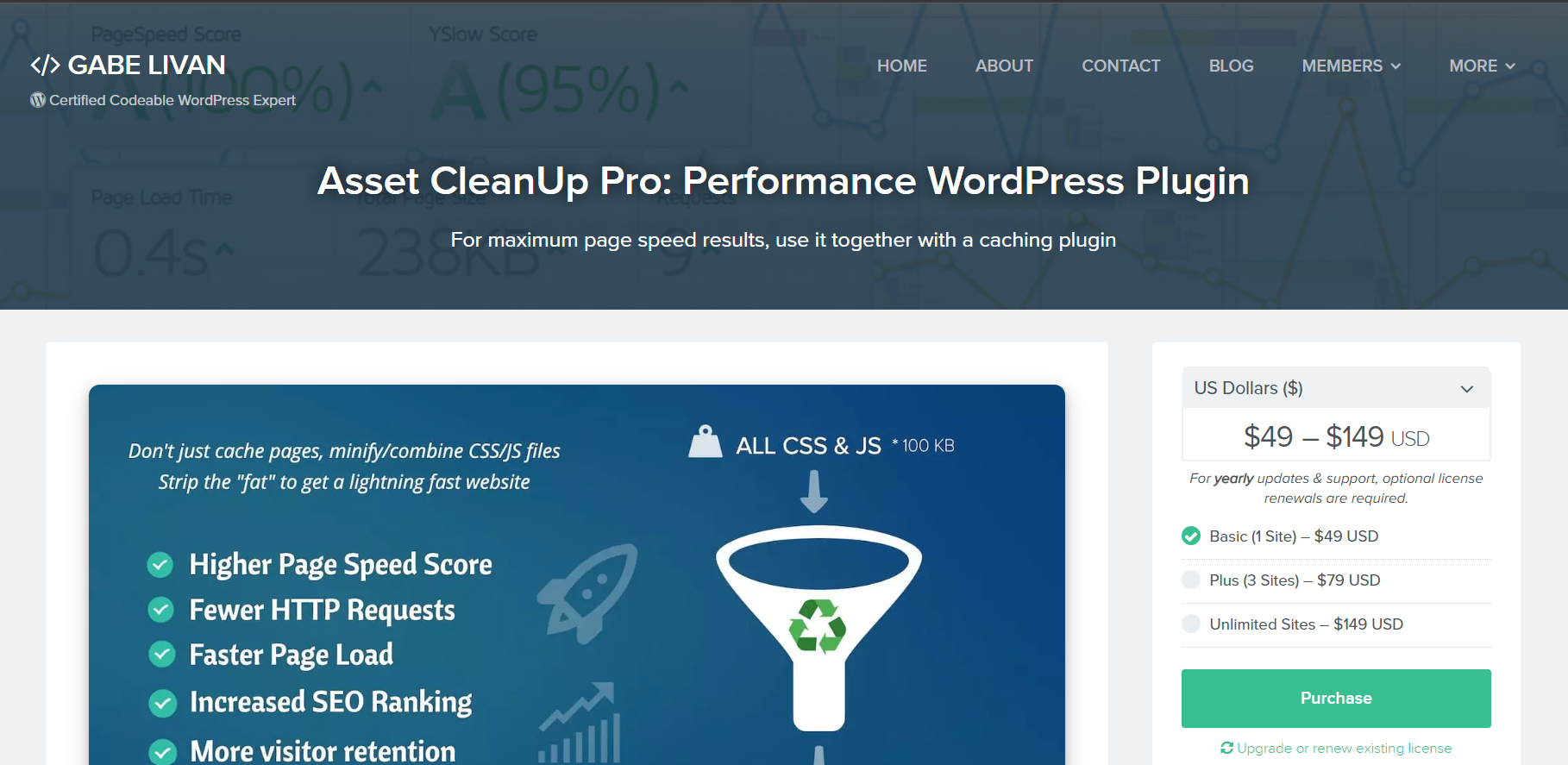 Asset Cleanup removes unused files from your server. It also cleans up old versions of files which have been deleted but still remain on your server. Asset Cleanup is useful when you want to free up space on your server, especially after installing new plugins or themes.
One of the best features of this SEO plugin is the ability to turn on test mode and safely remove unused CSS or JS within this isolated environment. In particular, marketers can use this plugin to identify pages that do not actively require a plugin and have the plugin deactivated for that page.
Overall, webmasters of complex sites will certainly appreciate the user-friendly nature of the Asset Cleanup plugin.
11. WP Fastest Cache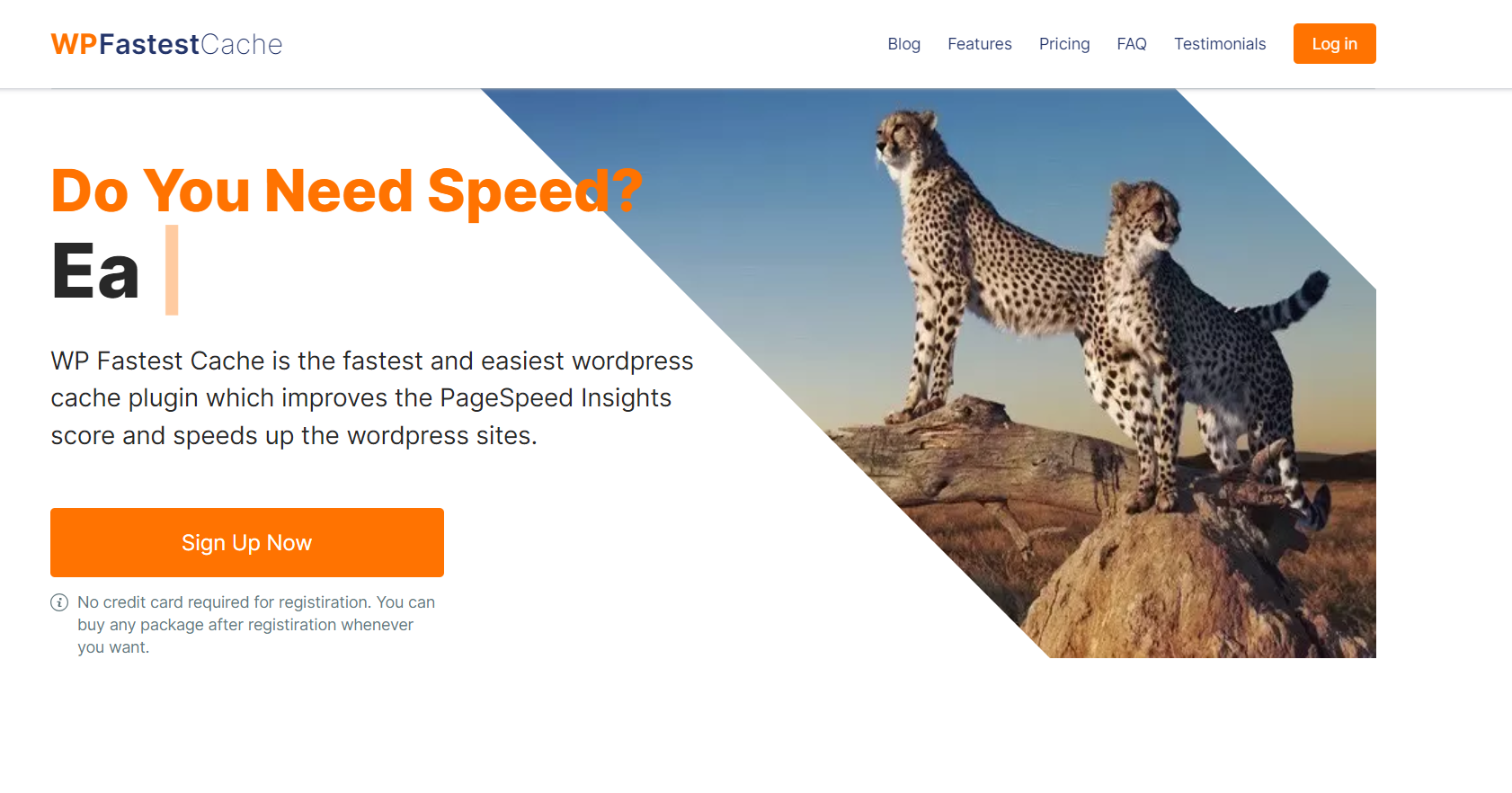 WP Fastest Cache (WPC) is a caching plugin for WordPress. This SEO plugin caches all static resources like images, videos, audio, JavaScript, CSS, HTML, XML, etc. WPC has two modes: normal cache and fast cache. The difference between these two modes is that the normal cache stores data in a database table, while the fast cache stores data in memory.
Based on past optimisations done by the WP Fastest Cache plugin, we have found this plugin to help with both caching and the overall time to first-byte load.
12. All In One SEO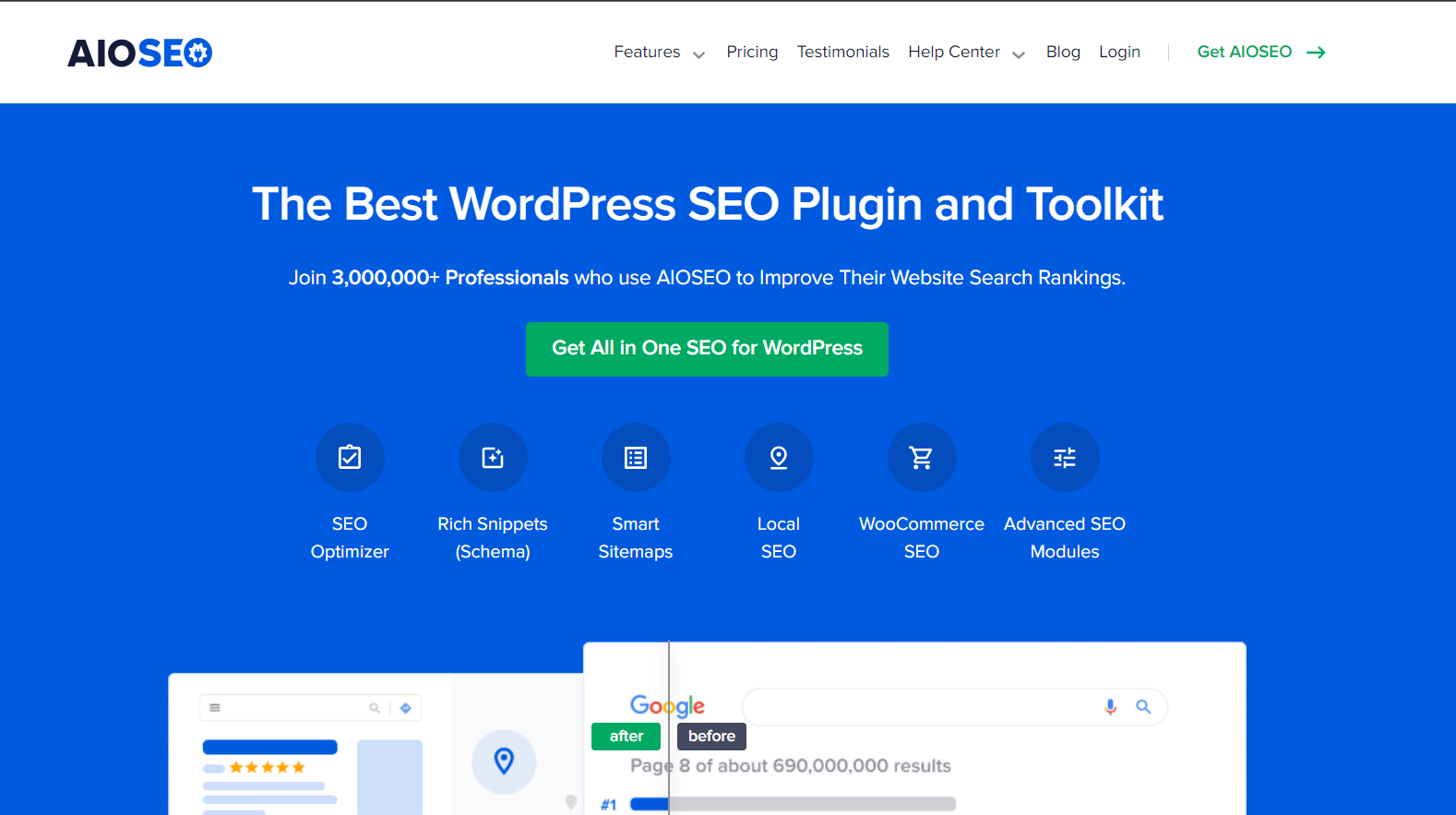 The All in One SEO (AIOSEO) plugin stands as a crucial tool in the realm of web optimisation, particularly tailored to elevate on-page SEO practices, making it an ideal asset for local small businesses invested in search visibility. This WordPress plugin functions as a comprehensive site inspector, diligently detecting errors and furnishing smart recommendations that facilitate the enhancement of SEO strategies. 
Notably, AIOSEO plugin takes charge of sitemap generation, fostering heightened online prominence across diverse search engines. The crux of its offerings covers an SEO audit checklist, an essential tool for dissecting your website's performance, along with actionable recommendations designed to steer your SEO projects in the right direction. Furthermore, AIOSEO streamlines the process of sitemap creation and its subsequent submission to an array of search engines, thereby fortifying your WordPress website's digital footprint across the online landscape.
13. Rank Math
Rank Math is a standout WordPress SEO plugin renowned for its real-time insights and user-friendly optimisation. It provides on-the-go post optimisation, while its dashboard showcases essential SEO data like keyword rankings and search impressions. Notably, it is speed-optimised and seamlessly integrates with Divi, enhancing its appeal.
This plugin offers more than just the basics. It links with Google Search Console, offers snippet previews for error-free SERPs, and provides tools for 404 monitoring, link building, redirects, local and WooCommerce SEO, and sitemaps. If you're a solo website manager, a multipurpose SEO plugin seeker, or a Divi user, Rank Math is tailored to your needs. Pricing is flexible, with a free option and paid plans. With all these best features, Rank Math stands tall as a top contender in the world of WordPress plugins.
14. Hubspot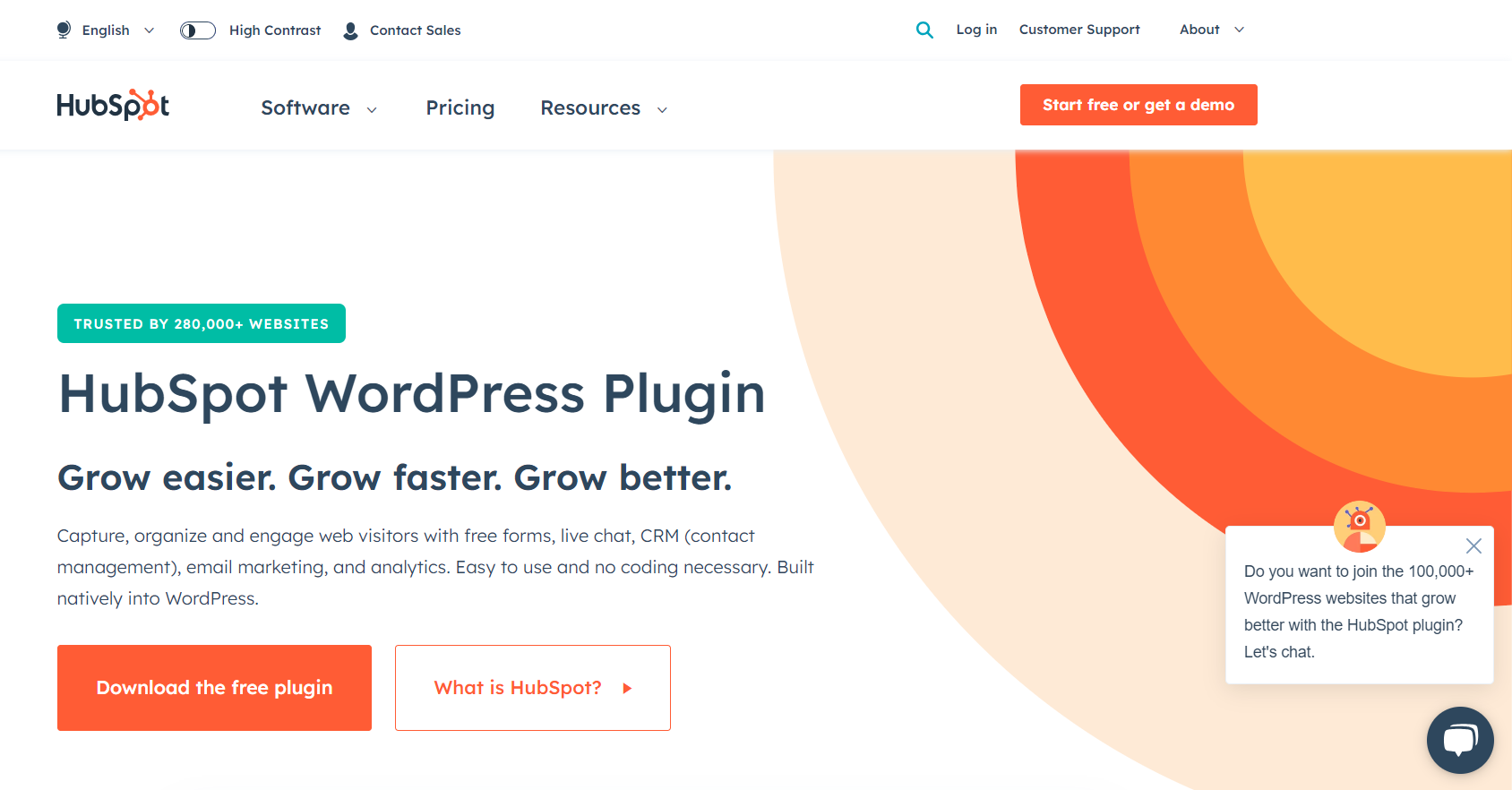 When crafting a comprehensive SEO strategy, acquiring accurate and insightful data is paramount, and this is where the HubSpot plugin shines. Its core objective revolves around gathering and presenting this essential data. The WordPress plugin boasts user-friendly dashboards that present analytics in an easily digestible format. Armed with the collected information, pinpointing areas warranting SEO enhancement becomes an informed endeavour, while also identifying those segments that are currently performing satisfactorily. 
Noteworthy features of HubSpot encompass an array of tools, ranging from marketing performance analytics to the monitoring of web traffic on either an entire site or specific pages. Moreover, the platform extends its capabilities with supplementary SEO tools, encompassing email marketing, dynamic forms, and live chat functionality. HubSpot caters seamlessly to your needs if you are steering the growth of a small business or if you are already using other HubSpot products, such as its highly-regarded CRM system. It's also worth noting that HubSpot comes with a free pricing tier, ensuring accessibility for a spectrum of users. In the realm of WordPress SEO plugins, where the quest for the best solution is ever-ongoing, HubSpot stands out as an indispensable contender.
15. Internal Link Juicer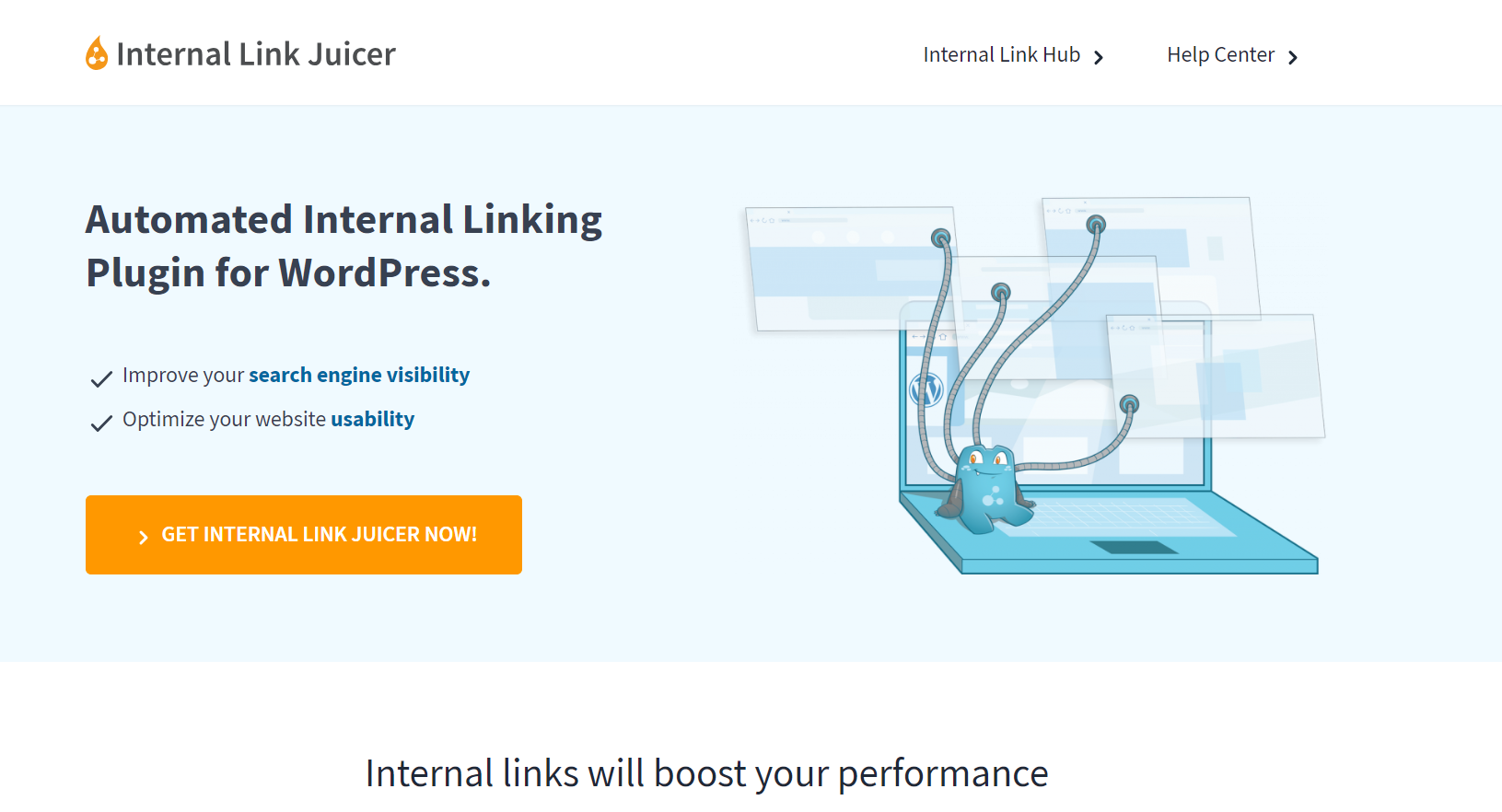 When it comes to enhancing your website's SEO and streamlining the process of internal linking, Internal Link Juicer emerges as an invaluable tool. The growth of your website can often lead to the daunting task of adding internal links to your posts. Internal Link Juicer, quite possibly the best SEO plugin tailored for WordPress is designed to automate internal linking seamlessly, thereby optimising each post. Beyond the obvious SEO benefits, a well-executed internal linking strategy also enhances user experience by facilitating content discovery and engagement. 
A glance at the key features of Internal Link Juicer reveals some of its best abilities, which are to assign anchor keywords to posts, leading to automatic linkage with related internal content; the capacity to set limits on the number of links added to each post; and the functionality to prevent specific content from being linked. This SEO plugin is particularly beneficial for those with an extensive content library, making it challenging to pinpoint the ideal articles for linking purposes. 
Furthermore, Internal Link Juicer caters to your analytical side by providing insights into your internal links' performance. If you're looking to take your WordPress website to the next level, this plugin is a must-have in your arsenal. Elevate your website's internal linking game with Internal Link Juicer and witness the positive impact on your SEO endeavours.
Bonus SEO Tools To Try:
1. SEMrush
SEMrush is one of the most well-known SEO plugins. With an arsenal of features to track almost every metric you can think of, SEMrush puts you in charge. As far as features go, here are some of the best that make this platform a strong leader:
Keep an eye on your competitors:

If you're eyeing off the competition, SEMrush

is one of the

best

tools as it

gives you insight into their techniques. From keyword rankings, to cost-per-click, traffic volume and more – this

SEO plugin

lets you in on their secrets!

Precisely monitor performance:

Before you examine competitors, it's a good idea to know where you stand.

In SEMrush, you're faced with a comprehensive overview screen. This gives you a look at your keyword performance, traffic growth and geographical insights.

Reports in Real-Time:

SEMrush features some of the

best

and

most detailed report systems on the

SEO plugin

database. Its seamless integration into multiple platforms allows it to extract all the information you need to curate your strategy.
Ahrefs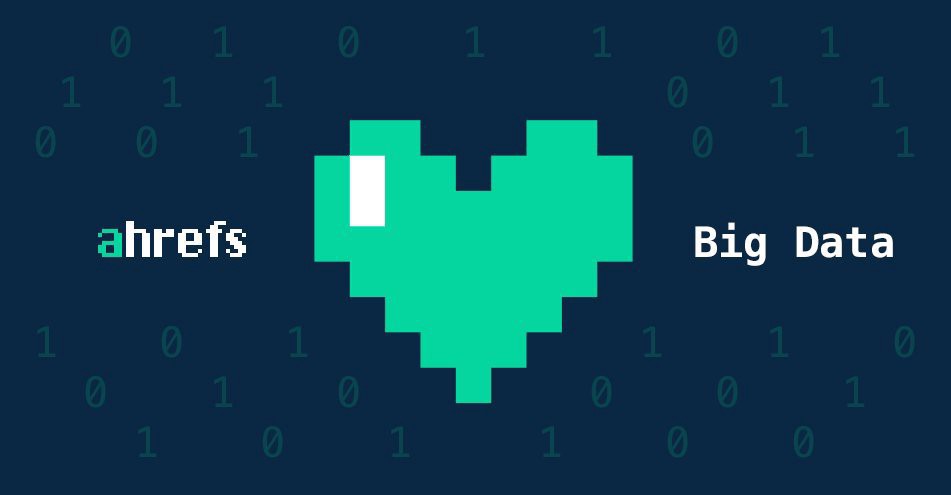 Ahrefs is a new player in the SEO plugin game. This rising star has outstanding depth to its features, which sets it apart from the rest. Because of this, it has become a favourite among technical SEO enthusiasts. Let's take a look at some of the best Ahrefs has to offer:
Backlink analysis:

Ahrefs has a whole universe of links in their index, which they update every single day.

Their total count exceeds one trillion links

! The Site Explorer tool lets users keep track of all links to their site, which is essential for good

link-building

practices.

Create keyword ideas:

The keyword database within Ahrefs is a hard act to follow.

The platform pulls keywords in use from 170 countries and contains over 6.1 billion keywords

. This makes it all but unrivalled for

the

depth of keyword research.

Content explorer:

Using Ahrefs is like having a search engine within a search engine.

With Content Explorer, users can search the web for content by topic

. It ranks the content according to factors like social shares and backlinks. This, combined with Backlink Analysis, puts you in an advantageous position to garner even more backlinks!
Choosing The Best SEO Plugin With Expert Guidance From First Page
Each SEO plugin we've nominated here has its own set of unique perks. But how to find which one is right for you? That comes down to your goals, your current rankings, and where you'd rather be standing. Whether your focus is on content, keywords, or backlinks, the multitude of choices available in the WordPress plugin directory guarantees that thorough research will yield tangible results – both in terms of enhanced performance and increased visibility. 
If you're eager to kickstart your journey, there's no better time to connect with First Page, a leading SEO agency in Singapore. Our experts help businesses shine online, hence, we can be your digital marketing expert as you choose the best SEO plugin. With years of experience, we can give you smart advice about which plugin suits your goals. Plus, we can help your business perform well online on different search engines. First Page will work closely with you to make sure you're getting the most out of each plugin, making your WordPress site even better. 
Get in touch with First Page today and set your website up for success!