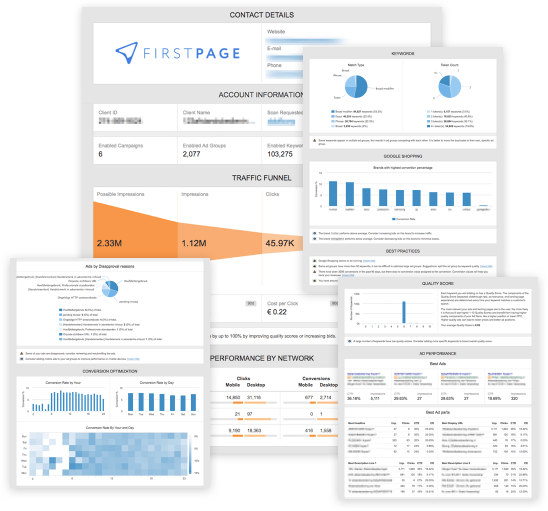 Report Features

✅ Reduce budget loss based on underperforming keywords and wasted spend

✅ A highly relevant negative keyword lists of terms to exclude from your targeting

✅ Compare performance based on device targeting and network distribution

✅ Improve your rankings and lower your costs with a calculated average Quality Score

✅ Determine your best performing ads compared to underperforming ads to create a more effective ad strategy

✅ Maximise conversion rates with time slots optimisation

✅ Track and analyse 90 days' worth of data, at a glance

✅ A best practices section from our Google Ads agency to guide you in making the best decisions regarding your account performance
How It Works

After requesting your free Google Ads Audit, you will be redirected to our specialized AdWord Robot Tool. Here, you will be asked to give Read-Only access to your Google Ads account. Afterwards, you'll provide some brief information regarding your industry and other small details. Then, your Google Ads Audit will be ready in no time!