7 Lesser-know Alternative Ways to Drive Organic Traffic to Your Website
Want to drive organic traffic to your website?
Most marketers would direct you to Search Engine Optimisation (SEO) on Google, but when you have to compete with tons of other businesses and competitors, SEO just doesn't seem like it's enough, does it?
Well, not if you know more than onpage SEO. Believe it or not, there is are tons of way to drive organic beyond Google.
But before we go into that, let's get definitions out of the way first.
What does it Mean to "Drive Organic Traffic to Your Website"?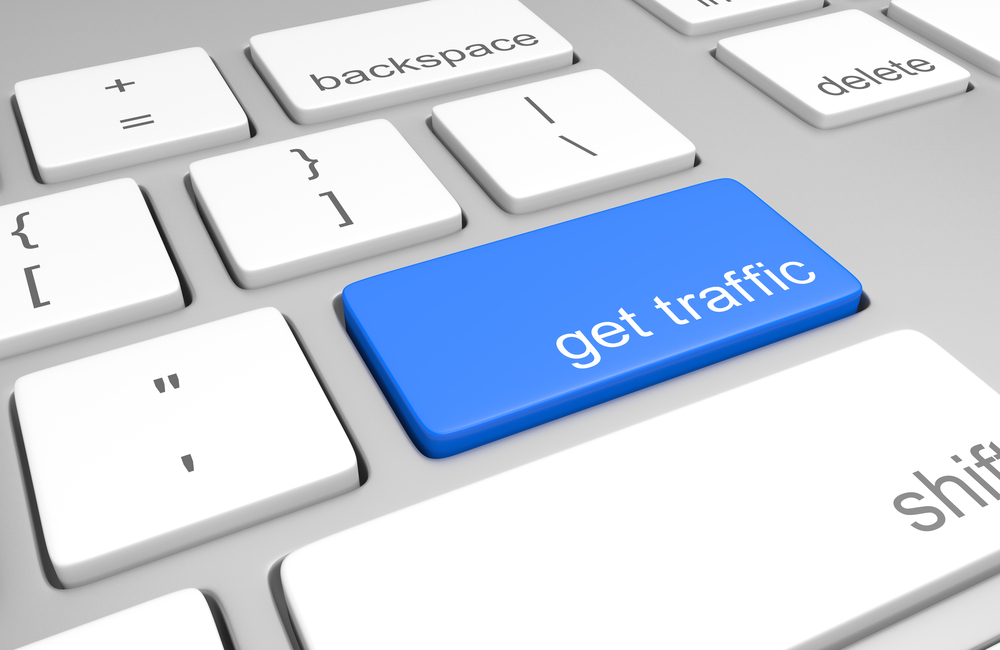 Heard of Google Ads?
Well, organic traffic is the exact opposite.
Organic traffic refers to visits to your website through unpaid means. The act of driving organic traffic helps you get more qualified leads and also gives your website a competitive edge over your competitors.
The more organic traffic you get, the better.
Most digital marketers would tell you that the easiest way to get organic traffic is to establish a presence on Google. It is true that Google accounts for a lot of organic traffic, but as you might expect, competition is extremely tight on Google!
So if you want those clicks, you have to look beyond.
How to Drive Organic Traffic to Your Website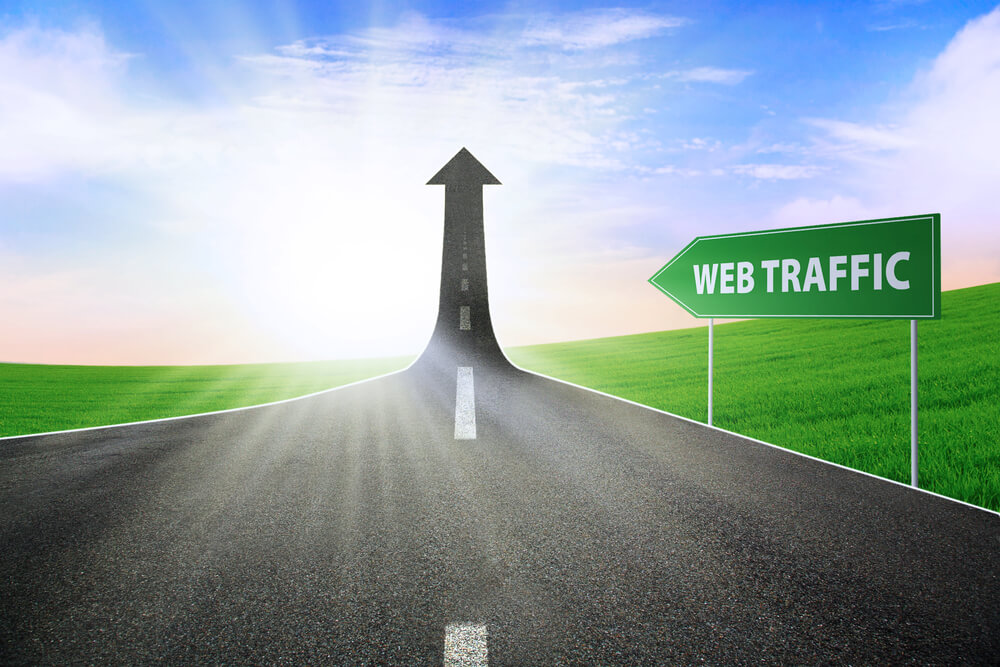 Now that you know what the term "to drive organic traffic to your website" means, let's take a look at some channels beyond Google that still allow you to do so.
1. Social Media Marketing
Thanks to social media, digital marketing isn't all about web development and text-only ads. Social media allows marketers to experiment with creativity and audience interaction.
As social media marketing continues on its upward trajectory, why not look into using your channels to drive more organic clicks?
When one of us wins, we both win. You can't stop sisters. #YouCantStopUs

Join Us | https://t.co/1m48qkTOkV pic.twitter.com/kdttLvN60s

— Nike (@Nike) August 31, 2020
Social media thrives on rich and valuable content. You could share blog articles and landing pages on your social channels, utilise hashtags and tag relevant parties to increase your reach. Have your team mates like and share to grow your organic reach.
2. On Your Domain
Internal links are crucial to SEO because they connect your content. They also give Google a rough idea of how your website is structured.
More importantly, they are crucial sources of organic traffic.
Internal links link one page on a host domain to another on the same domain. They are fast and easy to build especially when you have a wealth of content ready on your domain.
Try to include calls to action or keywords in your anchor text so that users will be able to navigate through your website easily. The more relevant and helpful the links, the likelier you'll be able to increase your click-through rate and give your web traffic a boost.
▶️Build an Internal Linking Strategy:
✅ ID Hub & Authority Pages
✅ Creating Topic Clusters Using Internal Links
✅ Using Internal Links to Increase the Ranking of Target Pages
✅ Using Internal Links to Optimize Fresh Content◀️ #SEMrushtips #SEOtips → https://t.co/NZ1bBZzSCH pic.twitter.com/pyFHs3TFBn

— SEMrush (@semrush) October 20, 2020
3. Email Marketing
Do you have an email?
99% of readers reading this would say yes which proves my point.
One might argue that social media is probably one of the most powerful digital marketing tools but email marketing still thrives as there are more than 3.9 billion active email users.
And then they said email marketing is dead… pic.twitter.com/kxmR78ylFn

— Chase Dimond | Email Marketing Nerd 📧 (@ecomchasedimond) October 27, 2020
Furthermore, as many as 87% of B2B marketers praise email marketing as one of their top tools for growing organic traffic.
One of the biggest advantages of using email marketing is that you are neither bounded by word limits like Twitter or creative restrictions like search engines. You can add captivating visuals and as many words as you want.
Best of all, there are no limits to what types of links you want to incorporate in each email. So long as your emails contribute valuable information, you will be able to drive organic traffic to your website.
4. Backlinks
Yes, people. Link-building is still a still and guest-posting isn't dead.
Not only does getting a link on a blogger's website help you build business credibility, but it also flags to Google Penguin that your website is trustworthy.
Backlinks are still the no.1 ranking factor (after content of course).

Proof: pic.twitter.com/uiE1IHx2lv

— Andrea Bosoni (@theandreboso) October 23, 2020
More importantly, when used with eye-catching anchor texts and incorporated into relevant blog posts and landing pages, you can drive more organic clicks.
Do bear in mind, however, that you need to be mindful of where you decide to get a backlink. Go for websites that have content that would be relevant to your target audience. For instance, if you are selling beauty products try to get a backlink on a beauty blogger's website. Get in touch with relevant influencers to get the job done.
5. Press Release
The good ol' press release still does its job even in the age of social media and search engines. Online news platforms get tons of traffic.
Check out #Luxcore's Rebranding Press Release for some exciting updates and a first look at our new logo! Stay tuned for more updates as we continue our rebranding and marketing updates! As always, thank you from all of us at Luxcore Technologies. $LUX https://t.co/c0Vtb816Pn

— LUXCORE (@LUX_COIN) October 23, 2020
A press release functions like a guest post. But do look out for word limit and publishing costs and factor them into your SEO strategy.
6. Forums
Forums – where online friends are made, information is shared and SEO thrives.
Forum marketing is relatively old school compared to SEO and content marketing, but it can be a useful source of organic traffic.
#SmallBusiness #MarketingTip Build your online presence — if your customers are online, your business needs to be too! Check forums such as #Reddit and #Quora #forummarketing #marketing

— Porfura (@porfurallc) November 23, 2019
Leverage forum groups with active users and relevant content. Recommend content from your website but look out for forum rules and ensure that you don't overstep them.
7. Messenger Apps
Sneaky, but it works.
Sharing links on messenger apps like Telegram, WhatsApp and even Facebook messenger can help you drive organic traffic to your website especially if they are being sent to prospects.
Twitter + Telegram + Instagram + Facebook + WhatsApp Marketing 🤝

— VOLT 🚀 (@aaron_wekhola) October 26, 2020
However, you definitely don't want to be spending hours copying & sending the same message to your contacts. You could try automating these processes if it gets too time-consuming.
Also, ensure that your website is mobile-friendly because the traffic is probably going to come from mobile devices instead of desktop.
The Digital World is Your Oyster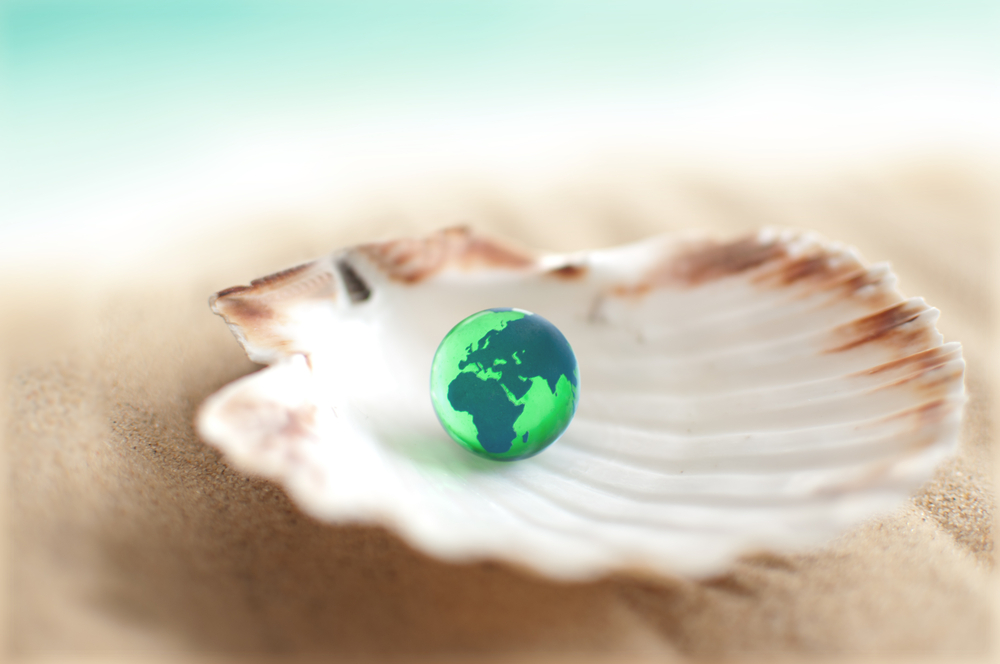 There is a lot more than Google when it comes to digital marketing.
That is both a good and bad thing.
Google might be the dominant search engine, but there are still a multitude of platforms for you the get the organic traffic you want. Just take note that each platform has its own unique algorithm and you will need to plan a unique strategy for each platform.