Glow Up & Grow Your Beauty Business With These Marketing Ideas
Standing out from the crowd is crucial in the fiercely competitive beauty industry. Explore the enchanting realm of Singaporean beauty promotions and unveil the top 5 mesmerising ideas that can help elevate your brand's marketing prowess and drive sales through the roof.
5 Best Beauty Promotions In Singapore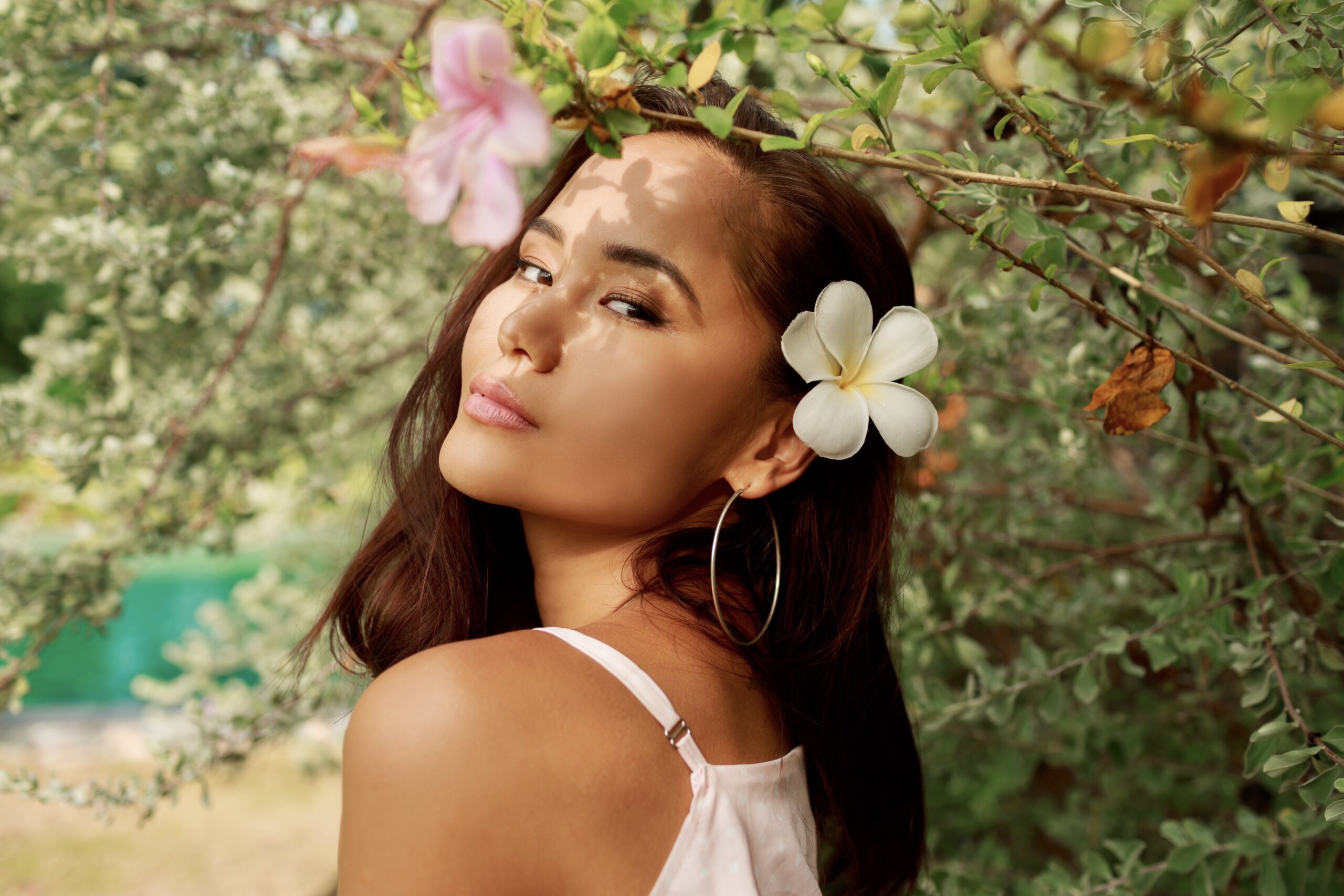 Explore the winning ideas behind these successful promotions, and learn how to create standout beauty campaigns that drive sales and leave a lasting impression.
1. Shiseido: #ActivateYourPower with Hikari Mori
Shiseido's #ActivateYourPower marketing campaign showcased the revitalising powers of their Eudermine Activating Essence, featuring Hikari Mori, international model and activist, as the Global Ambassador. Their idea to promote their beauty products included an immersive pop-up event and exclusive perks for visitors, creating an unforgettable experience for all.
The two-day pop-up event, held at Raffles Hotel from 10 to 11 March 2023, introduced attendees to the skin-activating powers of Shiseido's Eudermine Activating Essence through futuristic red rooms. Here, visitors learned about the potent ingredients in the formula and tried the lotion essence first-hand. Adding to the fun, guests mixed their own mocktails at the bar and snapped red-carpet-worthy photos at the photo booth.
Reasons for success:
-Interactive and experiential marketing through the pop-up event, offering hands-on experiences with the product and engaging activities
-Exclusive perks such as a 10% discount on the first purchase, limited-edition skincare sets, and a free 10-sample kit
-Leveraging the influence of Hikari Mori, a well-known international model, activist, and creative director, to promote the essence and its benefits
With its multi-faceted approach, Shiseido's #ActivateYourPower campaign effectively demonstrated the radiance-boosting powers of their Eudermine Activating Essence while creating a memorable and engaging experience for attendees. This beauty marketing idea serves as an inspiration for brands looking to create unique, interactive campaigns that resonate with their target audience.
2. Est Lab: Heure Beauty
Est Lab's Heure Beauty marketing campaign masterfully combined luxury, efficiency, and cutting-edge technology to create a buzz in the Singaporean beauty market. The brand strategically leveraged digital platforms and influencer collaborations to promote the unique benefits of their SPHR™ technology. With engaging content, they showcased the impressive clinical results, such as a 680% improvement in barrier function and a 320% reduction in wrinkles, highlighting the product's unparalleled efficacy.
The campaign incorporated visually stunning imagery and creative storytelling, appealing to the sophisticated skincare needs of Singaporean consumers. By hosting exclusive events, offering personalised consultations, and sharing real-life testimonials, Est Lab created an immersive customer experience that set Heure Beauty apart from the competition. These marketing ideas not only generated excitement around the innovative product but also fostered trust and loyalty among potential customers.
Reasons for success:
-Innovative technology that addresses consumer needs
-Effective communication of product benefits
-High-quality, luxurious product presentation
3. Cosmoprof Asia 2022 in Singapore
Cosmoprof Asia, Asia's premier beauty event, implemented a multi-faceted marketing campaign to promote its Singapore Expo location. By leveraging the power of social media, email marketing, and targeted advertising, the event organisers created a buzz around the gathering, positioning it as a must-attend experience for beauty industry professionals.
The campaign emphasised the idea of convenience and diversity, highlighting how all sectors of the beauty industry would be united under one roof. This promotion not only attracted potential buyers but also provided an excellent opportunity for networking and knowledge-sharing among industry experts.
The campaign spotlighted Singapore as an ideal location for international beauty stakeholders, showcasing its vibrant business environment, world-class facilities, and excellent transport links. By crafting a compelling narrative around the event, Cosmoprof Asia successfully generated excitement and anticipation, driving attendance and establishing the expo as a key player in the global beauty market.
Reasons for success:
-A comprehensive event showcasing all sectors of the beauty industry
-Strategic location in Singapore, facilitating business and networking activities
-Consistent support from leading cosmetics suppliers
4. LANEIGE's Water Bank Hyaluronic Influencer Campaign
LANEIGE's marketing campaign focused on the power of authentic storytelling, featuring a team of women who shared their inspiring stories of resilience and transformation, all thanks to the Water Bank skincare range. This campaign struck a chord with the target audience by showcasing relatable experiences that resonated with them on a personal level.
Reasons for success:
-Authentic storytelling and relatable content: By sharing real-life stories of women who have experienced remarkable transformations in their skincare and beauty journey, LANEIGE created a genuine connection with its audience. This approach allowed potential customers to see themselves in these stories, demonstrating the effectiveness of the Water Bank range and inspiring them to try the products.
-Collaboration with influential content creators: LANEIGE's campaign leveraged the power of influencer marketing by collaborating with popular content creators who shared their personal experiences with the Water Bank range. These influencers not only added credibility to the brand's claims but also helped amplify the campaign's reach, as their followers were more likely to trust their recommendations.
-Strong emotional connection with the target audience: The campaign's focus on resilience and transformation tapped into the audience's emotions, evoking feelings of empathy, inspiration, and empowerment. By associating their brand with these positive emotions and ideas, LANEIGE built a strong emotional connection with its target audience, making them more likely to consider and ultimately purchase their products.
5. Kew Organics Masterclass
Kew Organics' masterclass event is a prime example of an engaging beauty marketing idea that merges experiential marketing with valuable skincare insights. During the intimate session led by founder Lily Kew, attendees were taught about various skincare topics, such as selecting the right products for their skin type, understanding the benefits of organic skincare, and the correct application techniques for optimal results.
The masterclass also included live demonstrations and hands-on activities, allowing participants to practise and learn from Lily's expertise directly. This interactive approach helped to create a memorable and enjoyable learning experience, increasing the perceived value of the event.
To further enhance the appeal of the masterclass, Kew Organics provided attendees with a personalised goodie bag worth S$250, featuring a selection of their organic skincare products tailored to each participant's specific needs. The event also offered free-flow champagne and snacks, adding an element of luxury and exclusivity.
By combining education, interaction, and indulgence, Kew Organics crafted a unique and memorable beauty marketing idea that not only showcased their products but also fostered a strong sense of brand loyalty and affinity among attendees.
Reasons for success:
-Personalised and intimate experience with the founder
-Experiential marketing approach
-Inclusion of valuable skincare tips and insights
Looking for more inspiration? Check out our case study on our skincare marketing strategy for Avène.
What We Learned From The Best Beauty Marketing Ideas In Singapore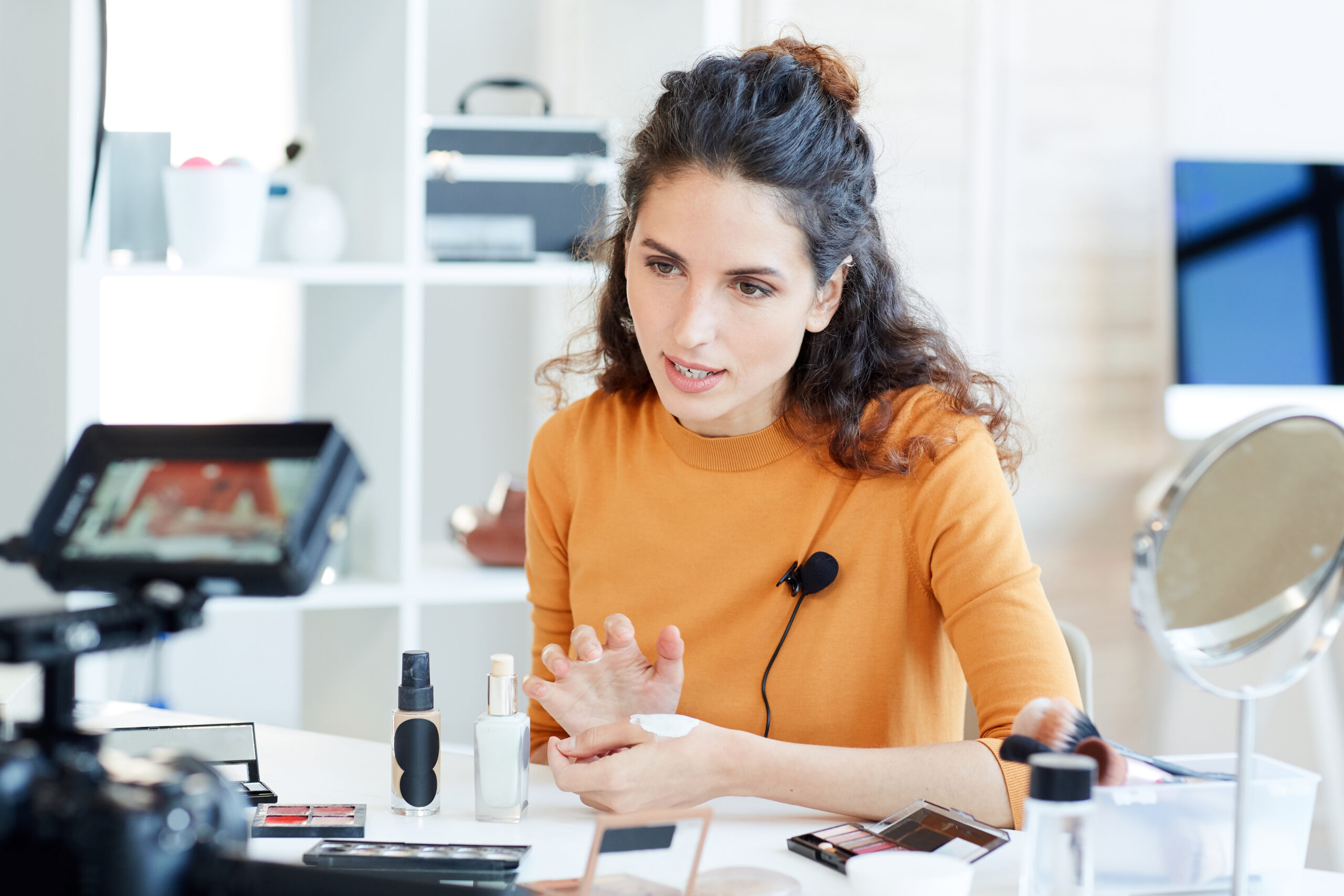 The success of these beauty marketing campaigns in Singapore offers valuable insights into what works when promoting beauty products and services. Here are some key takeaways that can help you create impactful beauty marketing ideas for your brand:
1. Collaborate with popular figures or influencers
Partnering with well-known personalities, such as K-pop superstars or influential content creators, can significantly boost your campaign's reach and credibility. These collaborations attract the attention of the personalities' fans and lend an authentic voice to your brand, making it more relatable and appealing to your target audience.
2. Leverage innovative technology and address consumer needs
Beauty marketing ideas that showcase cutting-edge technology and directly address the needs of consumers tend to be more successful. By presenting a solution to a common problem or fulfilling a specific need, you can position your brand as an industry leader and cultivate trust among your customers.
3. Create engaging and interactive content
Beauty marketing campaigns that encourage audience interaction and participation can create a sense of community around your brand. Encourage your audience to share their stories, experiences or creations using a dedicated hashtag or through social media contests. This promotes user-generated content and deepens the connection between your brand and its customers.
Thinking of leveraging social media to create content? Check out these Instagram advertising campaigns and Facebook marketing campaigns that dominated Singapore!
4. Tell authentic stories and connect emotionally
Building an emotional connection with your audience can be incredibly powerful in beauty marketing. Share relatable stories and ideas that showcase the transformative impact of your products, and inspire your customers to find strength and confidence in their journey. This will humanise your brand and foster customer loyalty and trust.
5. Offer unique and exclusive experiences
Experiential marketing can be a game-changer when it comes to beauty marketing ideas. Organising intimate masterclasses, workshops, or pop-up events gives your customers memorable experiences that leave a lasting impression. Offering personalised goodies, exclusive discounts, or limited-edition products can also add an element of luxury and exclusivity to your campaign, further enticing your audience.
Unleashing The Power Of Beauty Marketing Ideas In Singapore
As the beauty industry evolves, brands must stay ahead of the curve and experiment with fresh marketing strategies. By taking cues from the top beauty marketing ideas in Singapore, you can elevate your brand's presence and create a lasting impact on consumers, ensuring success in the competitive beauty market. Keep these tips in mind as you craft your marketing story, and don't forget to pay close attention to your SEO strategy to ensure your campaigns' success!
Ready to take your beauty marketing to the next level? Get started by requesting a free growth marketing strategy tailored to your brand's unique needs and objectives. Visit First Page to learn more.