5 Creative Mother's Day Offers for Singapore Businesses
In Singapore, Mother's Day presents an excellent opportunity for businesses to show appreciation and gratitude towards mothers, while also boosting their sales and customer engagement. With the big day just around the corner, it's essential to prepare for this special occasion by offering a range of exciting and thoughtful promotions.
As businesses across various sectors in Singapore compete for customers' attention, our creative and heartwarming promotional ideas will help you stand out from the crowd, build brand loyalty, and create lasting memories for both mothers and their loved ones.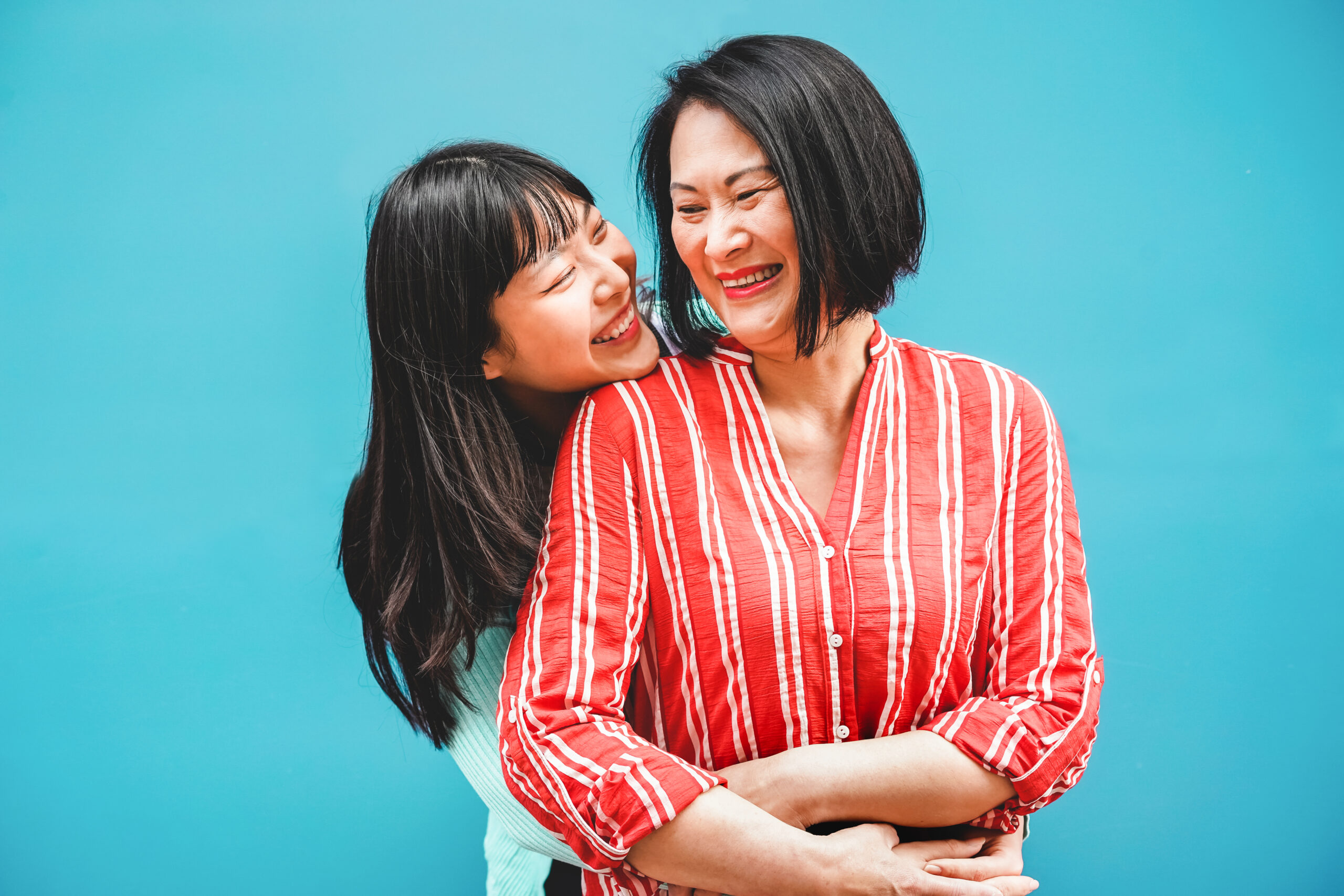 When Is Mother's Day 2023 In Singapore
Mother's Day, a special occasion to honour and celebrate the superheroines in our lives, is fast approaching. Mother's Day is celebrated on the second Sunday of May in Singapore, just like in many other countries. Mother's Day will be celebrated on 14 May 2023 this year.
Let's explore a treasure trove of creative Mother's Day promotion ideas that'll help your business connect with customers and leave a lasting impression on their hearts. From personalised gift packages to social media giveaways, we'll delve into the nitty-gritty of crafting the perfect promotion to help your business stand out from the crowd.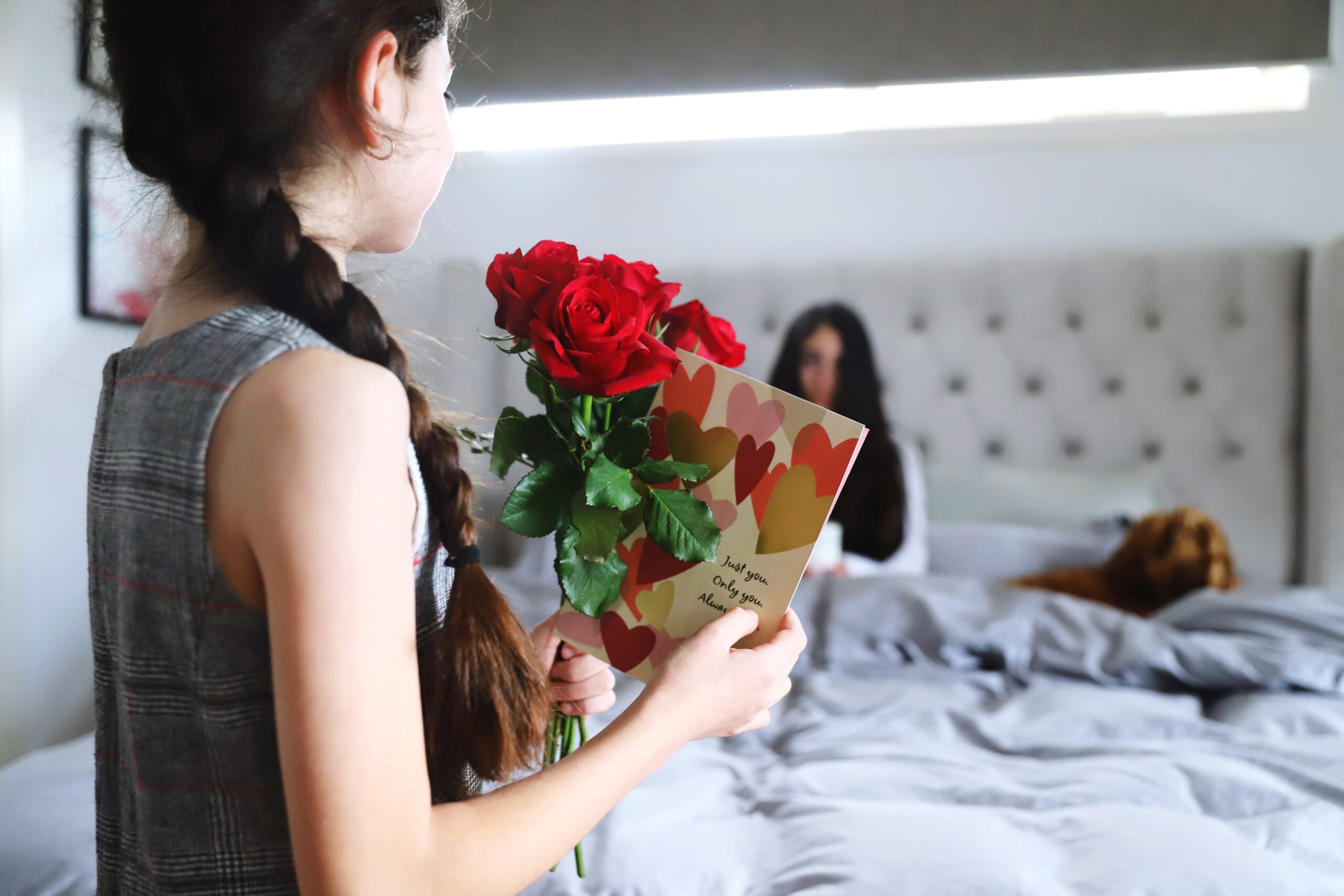 Creative Mother's Day Promotion Ideas For Businesses In Singapore
In the competitive business landscape of Singapore, Mother's Day is the perfect time for companies to showcase their creativity and thoughtfulness through innovative promotions.
By crafting unique and memorable promotions, businesses in Singapore can effectively engage with their customers and pay tribute to the incredible mothers in their lives.
1. Curate personalised Mother's Day gift packages
Curating personalised Mother's Day gift packages allows companies to demonstrate their understanding of the diverse needs and preferences of mothers, while also showcasing their commitment to delivering exceptional products and services. Here are some ideas to consider:
Customisable gift bundles: Let's face it, mums are unique and one-of-a-kind, so why should their gifts be any different? Offer customisable gift bundles that let customers handpick items that suit their mums' personalities, preferences, or hobbies. After all, there's nothing quite like a bespoke gift to make Mum feel like the queen she truly is!
Collaborations with local artisans: To give your gift package an extra dose of charm, collaborate with local artisans and small businesses in Singapore. This way, you'll not only support the community but also create an exclusive range of products that are uniquely Singaporean. Talk about a win-win situation for everyone!
2. Offer Mother's Day promotion discounts
Show appreciation for mothers with special promo codes that provide a delightful discount on your products or services and introduce multi-buy offers that cater to the whole family.
Special promo codes for mums: Nothing says "we appreciate you", quite like an exclusive discount for mothers. Offer special promo codes that provide a delightful discount on your products or services. Not only will this make your customers' mums feel valued, but it's also a great way to encourage sales.
Multi-buy offers for family members: Mother's Day is all about family, so why not also introduce offers that cater to the whole clan? Create deals that combine products or services for mums, dads, and kids at a discounted rate. It's the perfect way to foster family bonds and make your business the go-to spot for celebrating Mum's special day.
3. Provide gift card incentives
Offering customers the convenience and flexibility of gift cards enables them to select the perfect present for the special mothers in their lives, while also driving sales and brand recognition for your business. These incentives can also be paired with exclusive deals, discounts, or promotions to further enhance the shopping experience.
Extra value for Mother's Day gift cards: Give the gift of choice this Mother's Day by offering gift cards with added value. For example, you could provide a S$110 gift card for S$100. This extra incentive will make your gift cards more attractive.
Collaboration with local businesses: Forge partnerships with fellow Singaporean companies to create joint gift cards or vouchers. This cross-promotion strategy will not only expand your customer base and strengthen ties within the local business community.
4. Offer limited-time Mother's Day promotions in Singapore
Add a touch of exclusivity to your promotions by launching limited-edition products or services just for Mother's Day and incorporate the Mother's Day spirit into your products or services.
Exclusive Mother's Day products: Whether it's a unique flavour of ice cream or a limited print design, these exclusive offerings will entice customers to seize the opportunity and treat their mums to something extraordinary.
Mother's Day-themed items or services: Embrace the Mother's Day spirit by incorporating the theme into your products or services. Think floral patterns, mum-inspired slogans, or even heart-shaped packaging. Get creative and watch your customers flock to celebrate their mums with your delightful themed offerings.
5. Host giveaways and contests
Generate significant buzz and engagement by organising a social media competition where participants can celebrate their mums for a chance to win a prize or host a good ol' fashioned raffle at your store with Mother's Day-themed prizes up for grabs.
Social media contests: In the age of social media, a well-executed contest can generate significant buzz and engagement. Organise a competition where participants can share stories, photos, or videos celebrating their mums for a chance to win a prize from your business. This increases your brand's visibility and fosters a sense of community among your customers.
In-store lucky draws: Host a good ol' fashioned lucky draw at your store or business premises, with Mother's Day-themed prizes up for grabs. This will create excitement among your customers, encourage footfall, and boost your sales on the big day.
With these fabulous promotion ideas up your sleeve, you're all set to give your business a Mother's Day makeover that will leave your customers and their beloved mums grinning from ear to ear.
Tips For Promoting Your Mother's Day Offers in Singapore
By employing a strategic and diverse promotional approach, your Mother's Day offers will successfully reach your target audience and create memorable experiences for mothers and their families in Singapore.
1. Utilise social media platforms
Instagram ads and Facebook ads: Capture attention with eye-catching visuals and witty captions on Instagram and Facebook ads. They're perfect for showcasing your Mother's Day promotions and reaching a wider audience of potential customers in Singapore.
Collaborations with influencers: Partner with local influencers who resonate with your target audience. They can help spread the word about your fab Mother's Day deals, creating buzz and driving traffic to your business. Here's an idea: since it's Mum's Day, why not collaborate with Mummy influencers?
If you need inspiration, check out these top Facebook and Instagram campaigns in Singapore!
2. Email marketing
Targeted email campaigns: Send personalised and engaging emails to your subscribers, informing them about your Mother's Day offers. Use attention-grabbing subject lines to ensure they don't miss out on your fantastic deals.
Exclusive offers for subscribers: Reward your loyal subscribers with exclusive Mother's Day offers, making them feel valued and encouraging them to shop with your business during this special time.
3. In-store promotions
Eye-catching displays: Create stunning in-store displays showcasing your Mother's Day promotions. This visual appeal will entice customers to explore your offerings further, increasing the chances of a purchase.
In-store events: Host fun and interactive events in Singapore, such as workshops, demonstrations, or meet-and-greets, to celebrate Mother's Day. These events can create a lively atmosphere, draw in customers, and foster brand loyalty.
4. Partnerships with local businesses
Cross-promotions: Team up with complementary businesses in your area for joint promotions, allowing you to tap into each other's customer base and create mutually beneficial marketing opportunities.
Joint giveaways: Collaborate with other local Singapore businesses to host joint giveaways, offering attractive prizes that include products or services from all participating companies. This can increase your reach and create excitement around your Mother's Day promotions.
Measuring The Success Of Your Mother's Day Promotions
1. Sales and revenue metrics
Keep an eye on your sales figures and revenue during the promotion period. Then, compare them with your usual performance to assess the impact of your Mother's Day offers.
Track the sales of specific promotional items or services to identify which deals were most successful, giving you valuable insights for future campaigns.
2. Social media analytics
Monitor social media engagement, such as Likes, Comments, and Shares, to gauge the popularity of your Mother's Day promotions online. Dive into your social media analytics to track the reach, impressions, and click-through rates of your Mother's Day promotional posts.
Also analyse the performance of your social media contests or giveaways, giving you insights into what worked well and what can be improved for future campaigns. Still not sold on how posting on Facebook or Instagram can help your business? Check out how social media marketing can impact your business!
3. Customer feedback
Listen to what your customers have to say about your Mother's Day promotions, both online and offline, to understand their overall satisfaction. Collect feedback from customers in-store or through online surveys, helping you understand their preferences and how well your promotions resonated with them.
Use these feedback to make data-driven decisions, refining and improving your promotional strategies for even more successful Mother's Day campaigns in Singapore in the future.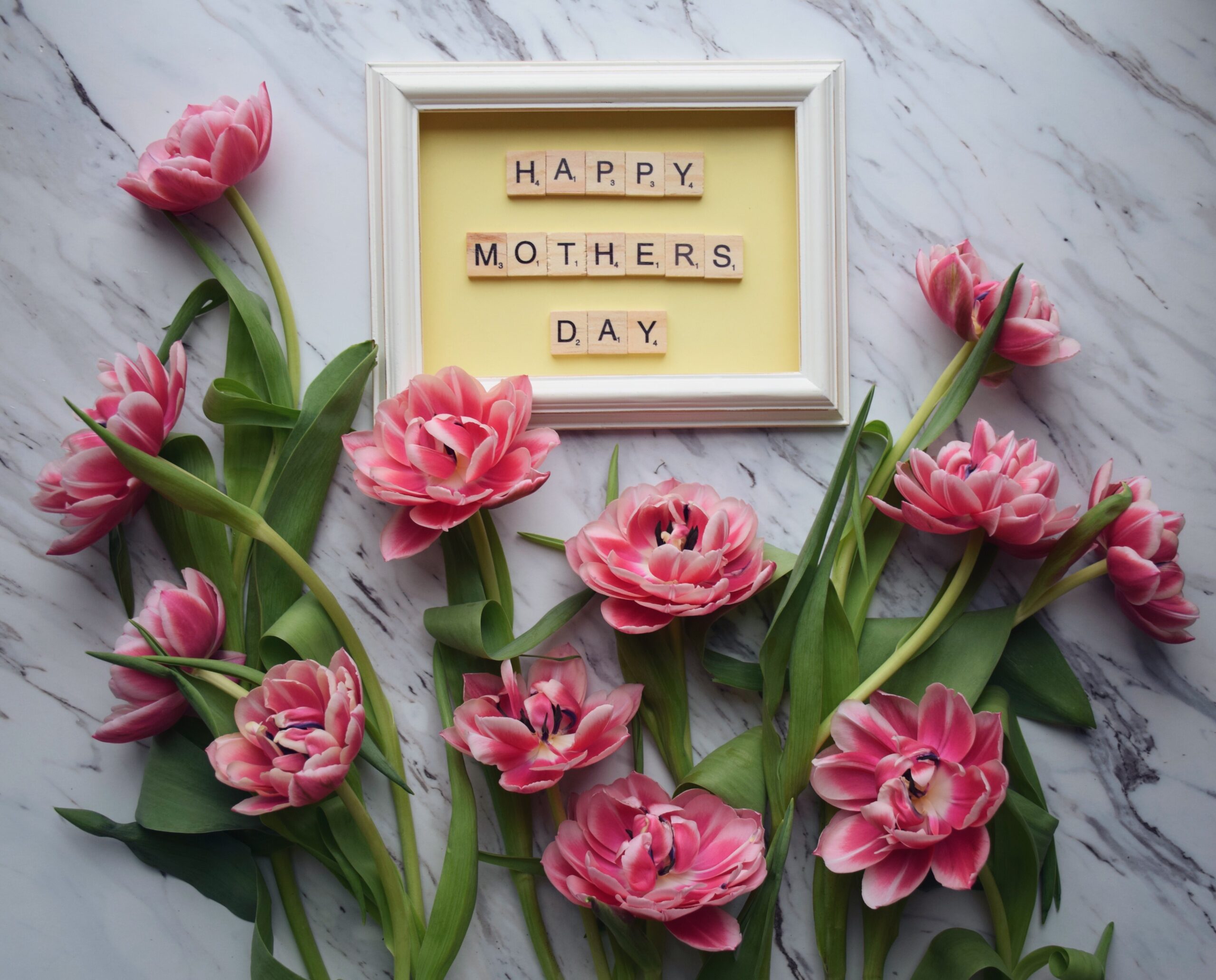 Shower Singaporean Mums With Love And Unforgettable Promotions
And there you have it! We've explored a whole array of delightful Mother's Day promotion ideas, discussed how to promote them effectively, and touched on measuring their success to help your business thrive during this special time. Now it's up to you to put these tips into action and show appreciation for all the lovely mums out there with unique and heartfelt promotions.
Remember, the key to a successful Mother's Day campaign is to think outside the box, embrace creativity, and ensure your promotions resonate with your customers and their mums. Don't be afraid to try something new or put your own twist on a classic idea – after all, that's what makes your business uniquely you!
Now, it's time to roll up your sleeves and get started on crafting a Mother's Day campaign that will leave your customers and their beloved mums singing your praises. Best of luck, and here's to celebrating and appreciating all the incredible mums out there!
If you need a helping hand in creating and executing your Mother's Day promotional strategy, consider partnering with a digital marketing agency or a social media agency. They can provide expert advice, tailored strategies, and the support you need to make your Mother's Day promotions a roaring success in Singapore. Contact us today to learn more about taking your business to the next level!