5 Smart & Stunning Beauty Bloggers in Singapore With Loads of Readers
If there is one industry that presents a myriad of opportunities for marketing and sales, it's the beauty industry.
Beauty? Really?
Definitely.
If you didn't already know, the beauty industry is a thriving business. And it's no wonder why, especially when vanity is a big thing for most in today's era.
What's really cool about the beauty industry is the booming amount of content. There are heaps of beauty tutorials, bloggers and vloggers on YouTube, Facebook and Instagram.
If you are on the lookout for rising beauty bloggers in Singapore, we have good news for you. We did our research on some upcoming beauty bloggers in Singapore.
Stick around to find out who made our list!
How Is A "Beauty Blogger" Defined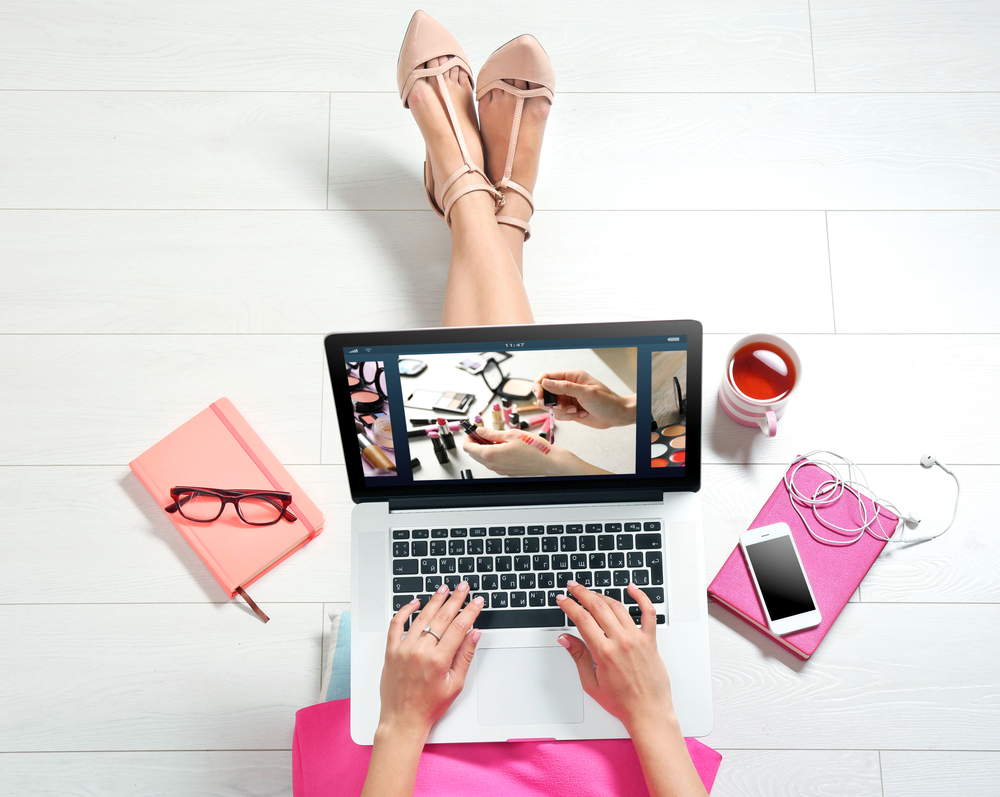 The term "blogger" is relatively abstract. We actually couldn't find a definition we agreed on when we Googled!
To avoid ambiguity, we would want to stick with this definition:
A beauty blogger is an individual who creates content for a blog related to beauty trends, skincare products, theories, and reviews based on keywords that either have high search volume and/or high traffic.
The beauty blogger's blog should also have a noteworthy amount of page views and unique visitors. A beauty blogger can also create sponsored content and charge for advertising on their platform in the form of a regular blog post, placement ad or other forms of advertising.
Here are some familiar beauty and skincare bloggers in Singapore and the rest of the globe who might ring a bell:
Michelle Phan
Suzi Tse
Brenda Tan
Ingrid Nilsen
Naomi Neo
Bong Qiu Ting
Jeffree Star
Rosanna Pansino
Tanya Burr
Lindy Tsang
These bloggers have published various blog articles and YouTube videos about beauty trends, skincare reviews, and makeup tutorials. They have also gotten sponsorships from multiple big brands.
Here's one post by Lindy Tsang (@itsbubz) about taking Ritual's Essential for Women multivitamins:
View this post on Instagram
Why Should You Engage Beauty Bloggers in Singapore
Ever heard about how reviews can influence a customers' perception of your products and services?
If you want your beauty, skincare, and/or makeup products to fly off the shelves, you would need to get them reviewed by beauty bloggers in Singapore.
Undoubtedly, more small businesses can benefit from social media marketing is the fact that they tend to engage more with a customer who drops them a direct message or posts a comment about a product they are advertising.
In fact, The Small Business Blog concluded that there are about 3.8 million Google searches per minute in a day worldwide. That's about around 9 billion searches a day! Google also has the largest search engine market share in Singapore, according to StatCounter.
When you get in touch with a beauty or skincare blogger to do a review or an advertisement on their blog, you can:
Market your brand to their readers
Gain trust in your target audience
Build backlinks (this is really important!)
Boost your web presence
In a nutshell, it's not enough to engage with micro-influencers, you have to think about how to expand your web presence on Google as well.
Who Are the Top Beauty Bloggers in Singapore
That was a lot of explanation. For the sake of avoiding confusion, we have excluded bloggers who have migrated completely to YouTube. Instead, we will be focusing on beauty bloggers in Singapore who publish regularly on Instagram.
Without further ado, here are 5 smart and gorgeous beauty bloggers in Singapore:
Beauty Blogger #1: Ju Ann (@yinagoh)
View this post on Instagram
The first blogger on our list of beauty bloggers in Singapore is Ju Ann. Besides beauty, she also blogs about parenting and lifestyle. She wrote articles about fat reduction treatment and getting fillers in Singapore. She also shared her experience of getting a Babyskin Booster Facial on her blog ngjuann.com.
We like her detailed reviews, which includes deep insights into her experiences in getting treatments! This beauty blogger provides an invaluable resource for those seeking out the same options she has tried–a must read before making your decision.
Beauty blogger #2: Roanna T. (@paradeoflove)
View this post on Instagram
Our second blogger on this list is Roanna T, a beauty junkie blogger sharing her skincare and makeup reviews on her blog Parade of Love. She has done numerous reviews about beauty products and services, like her review of Clarifying HydraFacial at Halley Medical Aesthetics on her blog and makeup reviews of Chantecaille's Spring 2023 Wild Meadows collection on Instagram.
She also publishes content on fashion and travels on her blog. We like the neat layout of her blog that lets readers navigate easily and her reviews that educate readers about beauty and skincare at the same time.
Beauty blogger #3: Tan Shi Hui (@ireviewureadsh)
View this post on Instagram
Next on our list is a rising beauty blogger named Shi Hui Tan who is also a YouTuber, writer, editor, and author in Singapore. She creates content on beauty, lifestyle, travel, and reviews, such as her take on the trending MEDIPEEL Red Lacto Collagen skincare products and Face Republic Vita Glow Niacin Toner on https://msha.ke/ireviewureadsh.
This multi-talented beauty blogger  also published a book "Speed Dating, The Story of Dating 10 Guys in 3 Months" during the pandemic.
BONUS: Beauty Influencers To Follow For Expert Beauty & Skincare Tips
Need more beauty resources to follow? The following beauty influencers featured are still actively sharing content on beauty, skincare, and makeup on their social media accounts:
Beauty influencer #1: Michelle Sielman (@bubbymichelle)
View this post on Instagram
Michelle is all about looking and feeling good from the inside out. This Sri Lankan beauty connoisseur and content creator has crafted various blog posts. She writes about her visits to beauty salons and reviews  trending beauty collections like the Chanel Cruise 2019 and makeup haul. We really like her authenticity and commitment to giving her readers her honest views!
Beauty influencer #2: Michelle Ng (@icefrostdiary)
View this post on Instagram
Michelle Ng is a freelance makeup artist, beauty and skincare blogger, and the brains behind Icefrost Diary. She has written numerous reviews about beauty and skincare products and treatments. Besides beauty and skincare, she also creates content about food, travel and lifestyle.
Beauty influencer #3: Mongchin Yeoh (@mongabong)
View this post on Instagram
Last but not least on our list of beauty influencers in Singapore is Mongchin Yeoh. The closet lover as she calls herself in her blog publishes content on beauty, travel, food, and reviews. She also shares content on her IG account. From makeup must-haves to outfit picks, her recent content is all about keeping it real from honest skincare and makeup product reviews as well as skincare advice (for those who need a little help with their skin journey) to relatable posts about new life as a mum.
Build Trust the Smart Way
These days, digital marketing is not just about getting sales and profits. It's about making your brand known and building trust in your customers. A user would probably find more trust in their favourite blogger instead of a brand with no face to the name.
No doubt, the rise of video marketing and viral videos has proven that visual content sells, but written content still retains its prevalence.
If this 1000-word blog article proves anything, it's that the human factor of marketing is vital. It would be difficult for any brand to effectively market their products and services without engaging in a third-party source to add credibility and value to their brand image.
Besides blogs, it's also tantamount to beef up your social media page. Click here to determine which social media platform you should be dominating. Engage our online marketing agency to turbo-charge your digital marketing today!