6 Micro-Influencers in Singapore To Follow In 2023
It's a new year – times are changing, and so have marketing trends. While influencer marketing was popular, a rising demand for micro and nano-influencers will be more prominent in 2023.
Recently, more and more brands have turned to micro and nano-influencers in Singapore to promote their brand.
Defining Micro-Influencers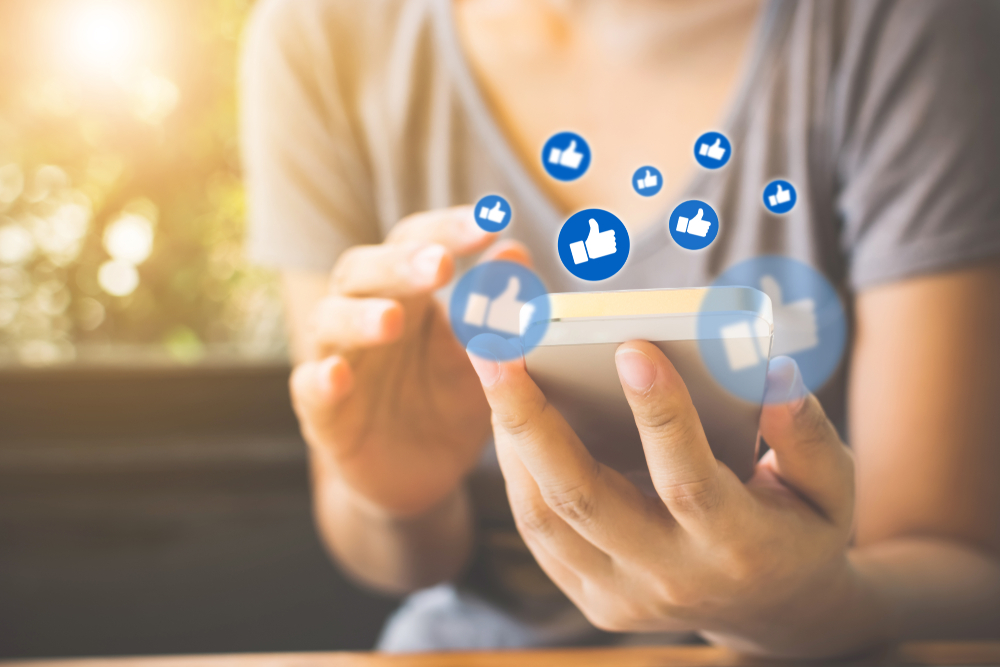 How exactly would you define a micro-influencer? How does it differ from a nano-influencer?
These days, a micro and a nano-influencer can be characterised by followership. Typically, micro-influencers have between 10,000 to 50,000 followers while nano-influencers are those with fewer than 10,000 followers. They are brand advocates to a more engaged but smaller group of audience. Unlike mega influencers, micro- and nano-influencers engage more with their followers and also offer more reliable and trusted thoughts and opinions.
Why do companies in Singapore turn to micro and nano- influencers in spite of the discrepancy in followership relative to regular influencers? Simply put, the answer lies in engagement.
Unlike regular influencers, micro and nano- influencers tend to have better engagement with their followers. Micro and nano-influencers are also more likely to reply to comments on their social media posts about the respective products. In fact, these can help to enhance a brand's customer engagement by bridging more networks between the brand and their customers.
Moreover, micro and nano-influencers tend to add a personal touch when it comes to social media marketing. Instead of hard-selling to their audience s, they use their own positive experiences to showcase the brand and products. Like reviews, the micro and nano- influencers' recommendations would make customers more inclined to try your products.
6 Key Micro-Influencers in Singapore
If you have been convinced by the importance of micro and nano-influencers in marketing and branding and you want to start revamping your social master plan, then you are in luck! Because we have done our digging and narrowed down 6 key local micro and nano-influencers you should start following and reaching out to. Our list of micro and nano-influencers Singapore  covers a broad spectrum of content – from fitness, fashion, lifestyle, beauty and skin care as well as travel.
1. Loo Le En (@goofy_feline)
Loo Le En is a manga and anime enthusiast with more than 10 thousand followers on Instagram. The former Tree Potatoes actress also has a keen interest in makeup and attends cosplay events  (she even makes her own costumes!) regularly. She also has her own YouTube channel where she does content about lifestyle, makeup, and Japanese pop culture.
Furthermore, Loo is a freelance actress and has had minor roles in Mediacorp productions including Kin on channel 5. To date, Loo does social media campaigns for HAACH Beauty & Wellness and ONE [email protected] She also starred in Klook Travel's year-end campaign. The micro influencer is certainly someone to consider in your next marketing campaigns in Singapore.
2. Jean Goh (@jeanseizure)
A singer-songwriter, Jean Goh, has over 18 thousand followers on Instagram to date. In addition, the micro-influencer also has a YouTube channel where she vlogs and uploads covers and original music. In addition, she also has a website which she dedicates to showcasing her work.
Goh posts content on her Instagram profile related to music, life updates as well as collaborations with other musical talents in Singapore like Benjamin Kheng of The Sam Willows and her squad in The Apex Project.
Besides music and lifestyle updates, Goh has uploaded several social media posts for Sunglass Hut sunglasses and Klasse14 watches.
3. Joshua Woo (@tidusjwoo)
Boasting a followership of more than 9 thousand followers on Instagram, Joshua Woo is an intellectual property lawyer and body-builder. He is also a registered trainer at Kabuki Strength. Aside from body-building, the nano-influencer has also ventured into boxing, tennis and hiking.
Woo has published a huge number of social media advertising for various brands and corporations in Singapore. These range from fitness companies like MyProtein Singapore, Bia Performance Apparel and Broc & Bells as well as various eateries like JIÀK and Southpaw Bar & Sushi.
4. Hanya Seah (@hanyaseah)
Hanya Seah is one of the leading fashion and lifestyle micro-influencers in Singapore. She has 17 thousand followers on Instagram. Seah is working as a marketing executive. However, she still makes time to pursue her interests in fashion and design. She develops her own line of sneakers and customises her own jewellery in her spare time.
Seah has produced various social media posts for several fashion labels and beauty brands – these include Revlon cosmetics, Lululemon activewear, Sunglass Hut as well as The Editor's Market, a women's apparel retail store with numerous locations worldwide. She also engages with her followers regularly in the comments section of her Instagram posts.
5. Brenda Tan (@wordweed)
YouTuber and micro-influencer Brenda Tan has more than 19 thousand followers on Instagram. She updates her Instagram and YouTube channel with content about makeup, lifestyle, university life and travel. On the side, Tan remains committed to boosting awareness about social causes.
Tan has published content on her Instagram and YouTube channel for Innisfree beauty and cosmetics, Oral-B dental and oral hygiene, Fruce desserts as well as ALDO shoes. Bubbly and creative, Tan keeps it real with her followers and viewers by giving them honest and frank opinions about the various products she reviews on her social media platforms.
Like other micro-influencers in Singapore, Tan also owns her own vintage jewellery line named Go Margaux.
6. William Tan (@william82sg)
Avid traveller and brand ambassador of Black Hair Salon, William Tan, has more than 31 thousand followers on Instagram. Tan posts content for a variety of companies from food & beverage, fitness, lifestyle, beauty, and travel.
In addition, Tan has helped host a variety of giveaways on his Instagram account for Sudio speakers and headphones. The micro-influencer also produces content for numerous big names in Singapore including Redmart, Killiney Exchange and 100plus.
Thank You 2022! What's Next For 2023?
What's next for social media marketing this year?
2023 appears to be a big year for micro and nano-influencers. While SEO and traditional marketing techniques may reap significant awareness and positive ROI for your brand, paying heed and adapting to rising trends in social media could accelerate the growth of your online presence and further heighten your brand awareness.
While the world of social media marketing is constantly changing, one thing remains for sure – if you want to keep up with the dynamic trends in social media marketing, you need to be adaptable, innovative and creative.Stay ahead of the competition and learn about the latest marketing trends to watch out for in 2023.Alternatively, if you're curious to learn about TikTok shopping ads,  discover the latest on TikTok shopping ads  and how you can use the platform's new features to maximise your business's potential.   
Most importantly, businesses looking to increase their social media presence should work with the number one social media agency – First Page Digital. As a comprehensive digital marketing services provider, we have the experience and skills to develop and execute effective strategies tailored to individual business needs. Our team is experienced in creating engaging content that promotes trust and transparency across all platforms, building meaningful relationships with customers and prospects. In addition, we can help you stay ahead of trends while increasing your reach by tapping into various creative marketing channels – all while adhering to your brand standards.