Grab Singapore's Latest Updates Help You Book Movie Tickets, Hotels and More!
Grab Singapore's latest updates are unlike any other you've ever seen.
Ever since Uber Singapore shuffled off this mortal coil in March 2018, Grab has been dominating the ride-hailing game. While other apps like GoJek and Ryde have already made their debut, Grab has seemed to monopolise the ride-hailing consumer base.
Over the years, however, Grab has begun venturing into various other projects. Read on to learn more about their newest services!
More than Just a Ride-Hailing App 
Whether you are a Grab user or not, you would know that Grab does a lot more than just ride-hailing and private car hire.
Over the years, Grab has launched various new services. These include GrabFood, GrabPay and GrabAds.
GrabFood
As its name suggests, GrabFood is a food & beverage delivery service. They offer dishes from various cafes and eateries including Taiwanese fried chicken from Shilin Taiwan Street Snacks, and chicken nuggets from McDonald's, etc. GrabFood also hosts several promotions including 1-dollar deals to spearhead app-usage.
GrabPay
Are you always out of cash? You might want to consider GrabPay.
In a nutshell, GrabPay is a mobile wallet that users can leverage to pay for services in brick & mortar stores and the Grab app. That means that you can use GrabPay to pay for your rides as well as other goods and services outside the app.
GrabAds
If you have been staying up-to-date with our content, you would know about one of the biggest Grab updates – GrabAds. It was introduced as online-to-offline (O2O) form of marketing. The system leverages mobile billboards, in-app advertising as well as in-car ads in the form of digital displays, retail as well as samples. Several big names like Pepsi, Dove and Shopee have already been making use of GrabAds to enhance brand awareness.
But GrabAds isn't the only way to advertise. Paid-advertising is STILL relevant. Click here to learn about its benefits. 
Grab Singapore's Latest Updates
If you thought Grab had reached its peak, you might be surprised by its newest features.
Recently, Mothership received word about Grab Singapore's latest updates. In an article dated April 23, 2019, Mothership's Joshua Lee reported that Grab Singapore's latest updates would include a trip planner function that would enable users to access four new services, namely, Trip Planner, hotel booking, movie ticket booking, and even video streaming!
If you are curious to know more about these new features, then keep reading.
Trip Planner
As the name of the feature suggests, Trip Planner helps you plan your route from destination to destination. Like Google maps, the app shows you possible routes to a specific location via public transportation. It will also alert you in the event of a delay caused by an accident or traffic jam. Furthermore, Trip Planner will also display the travel time so that you'll be able to plan your trip.
Here is what it looks like if you decide to come to our office at Robinson Road from Changi Airport.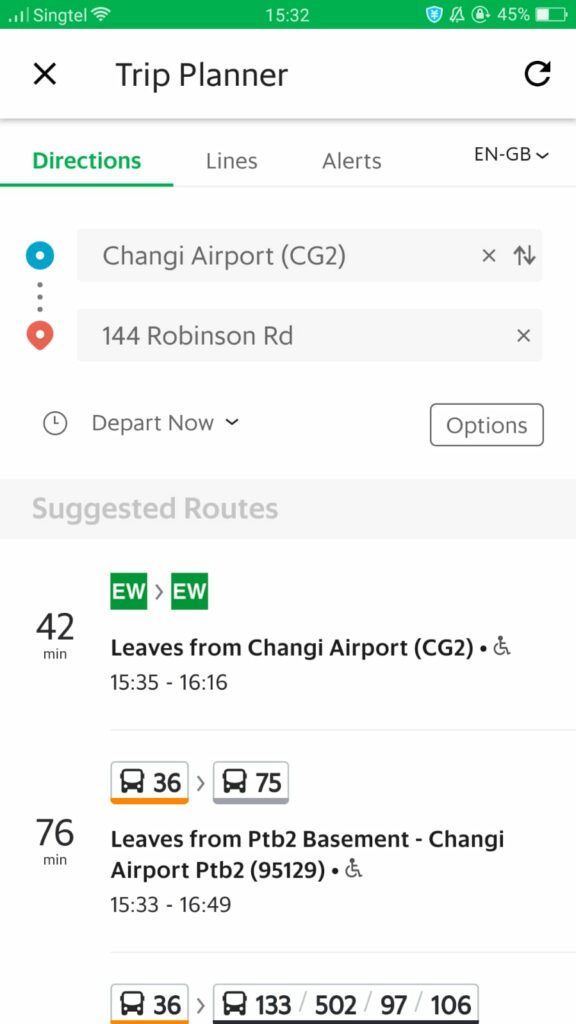 You could even filter the transport and route types accordingly. The feature also lets you calculate the transport fare.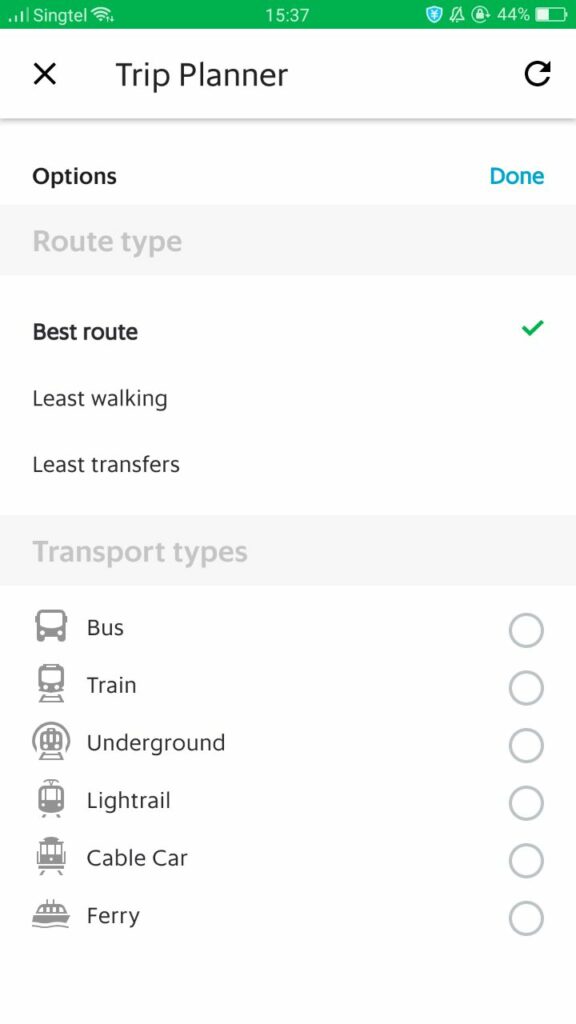 Hotel Booking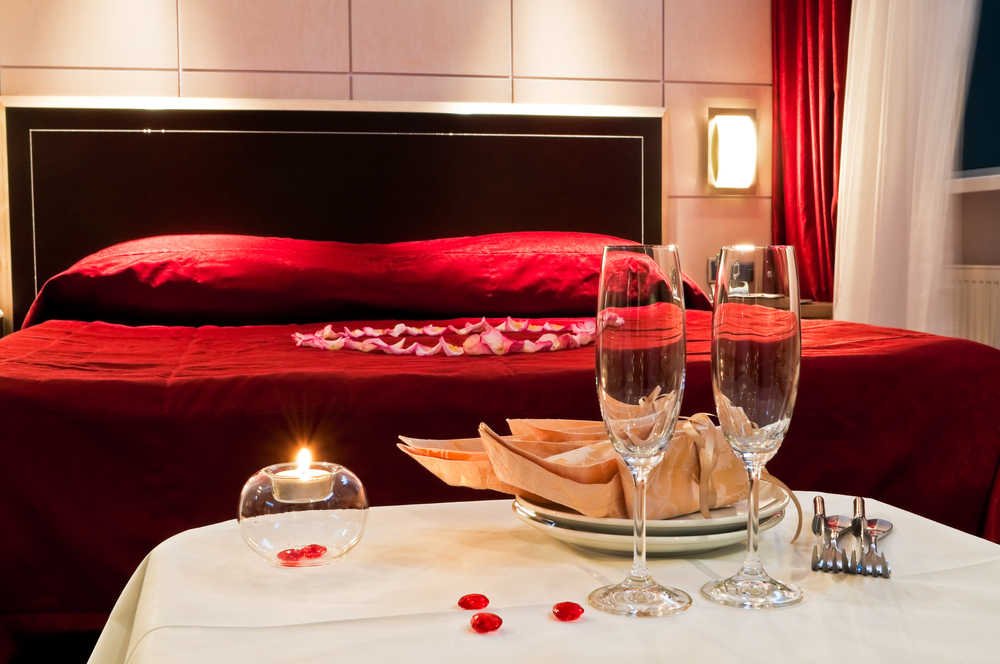 While this feature might not be available to all user's yet, Mothership reported that the feature will be available to all Grab users by May 2019.
Simply put, this feature helps you book accommodations. Grab has teamed up with Agoda and Booking.com to provide a cool feature which helps users choose from a selection of hotels. Like Agoda and Booking.com, Grab will allow you to compare prices.
Not much is known about the feature at the moment since it has yet to be launched worldwide. However, what we do know is that users will be able to book their accommodations and also enjoy insurance offers with every booking they make.
Did you know that you could use SEO to get better rankings to your hotel? Click here for 5 insider tips that could bring your hotel more business! 
Movie Ticket Reservations
Whether you want to catch Marvel's Avengers Endgame, D.C's upcoming Joker, or any other movie, you can reserve your movie tickets in advance when you use Grab's Movie feature.
Grab has collaborated with BookMyShow to provide entertainment ticketing services. You can reserve your seats from the convenience of your mobile phone! Save yourself the hassle of heading down to the ticketing counter or using your laptop to book tickets. Instead, you can just use Grab to book and GrabPay to settle the bill.
Video Streaming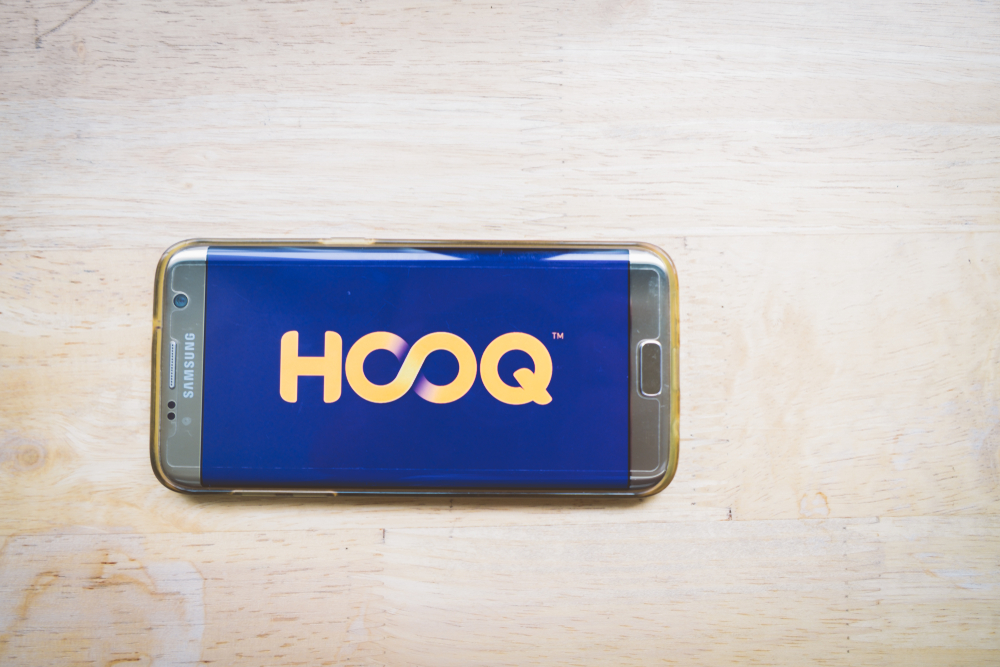 If you enjoy binging on Netflix dramas and YouTube videos on-the-go, then you are going to LOVE this new feature.
One of Grab Singapore's latest updates includes video streaming via HOOQ. According to The Straits Times, all Grab users in Singapore will be able to stream content on HOOQ for free when they subscribe on Grab. They will also be able to enjoy a discounted monthly subscription rate of $7.98.
This means that you will be able to stream HOOQ television shows and movies like D.C's Legends of Tomorrow at a discounted rate!
The Super App You Never Knew You Needed
If Grab Singapore's latest updates prove anything, it's that Grab is here to stay.
Since its inception in 2012, Grab has continued to upgrade and evolve. Today, it serves more than 36 million passengers across Southeast Asia – that's more than our Singapore's national population!
One key takeaway from Grab Singapore's latest updates is this – staying relevant by giving customers what they need and what they want is vital.
The Grab case study proves that it is highly imperative to understand the needs and demands of your target audience. After all, customer satisfaction is everything these days. Keeping your customers happy by providing services that make their lives easier is optimal. This way, you can enhance brand loyalty and build brand awareness.
What new feature will Grab introduce next?
Nobody knows. But we are eagerly waiting to see what innovative upgrades they'll introduce next!
Are you a total newbie to LinkedIn? No worries, because we have a list of marketing hacks to help you take your business to higher heights on LinkedIn. Click here to discover more.