These 12 Instagram Food Accounts in Singapore had Us Jumping on the Latest Stay-home Trend
Feeling the sudden urge to cook after having your Instagram feed flooded with mouth-watering homemade goodness?
Well, you're not alone.
The Latest Stay-home Trend You 'Knead' to Know About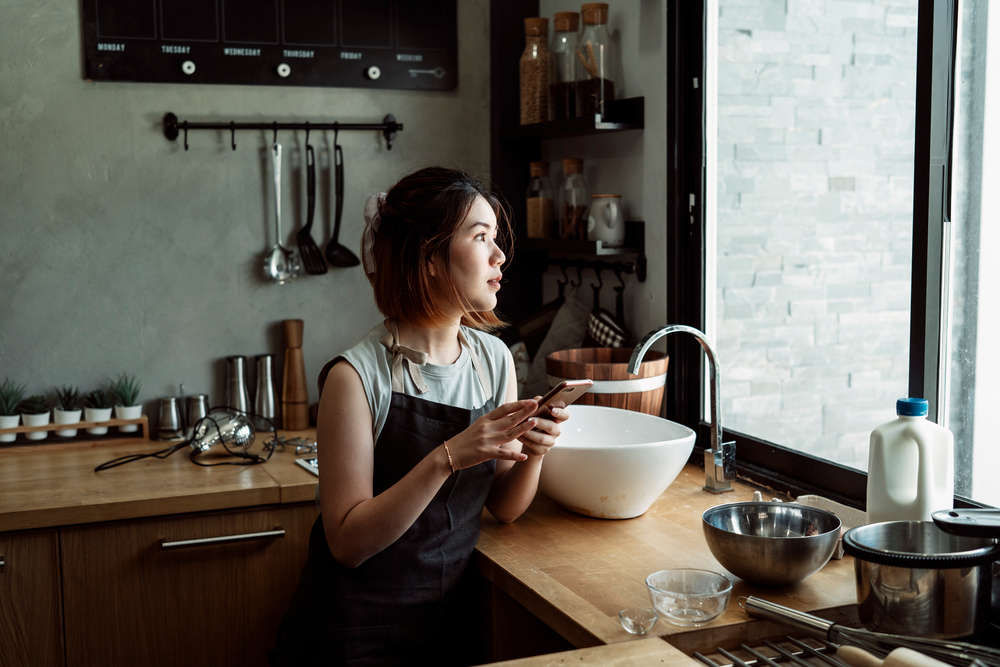 Social media trends come and go. But there's one particular stay-home trend that has been getting many Instagram users excited lately. And it is none other than cooking!
These days, cooking isn't just a chore. It is a hobby, a source of income, and a way to bring people together.
This year, home-cooking is one of the latest stay-home trends.
Like many who are choosing to stay at home, some of us have already jumped on the bandwagon and started whipping up our very own Dalgona coffee, basque burnt cheesecake and froggy bread. With so many Instagram food accounts in Singapore riding the trend, it's hard not to be inspired.
And no, we're not exaggerating. Many home-cooks, professional chefs and cafes have been publishing some of the most alluring and delectable dishes on their pages that we just HAD to share them. Take a look at some of our picks by reading on.
12 Instagram Food Accounts in Singapore to Follow
Most can agree that a Singaporean's favourite pastime is eating and feasting.
The lion city is an eating paradise and there is a plethora of follow-worthy Instagram food accounts in Singapore to get inspiration. You can find millions of culinary creations, recipes, and tips from experienced cooks on Instagram. But we have handpicked 12 of them that not only produce quality and authentic written and visual content but also channel those much-needed positive vibes.
You might remember ne.sa from our previous article about digital trends that were born out of the new world of work.
But pastry queen Vanessa and her online store made it to our list yet again for her picturesque flat lays and witty captions. We absolutely adored the consistency in the style and tone of her content.
https://www.instagram.com/p/B9niaREH3-O/?utm_source=ig_web_copy_link
Home-baker Amalinah started her business When Mali Bakes on Twitter but shifted her focus to Instagram in 2013 where her feed features heaps of mouthwatering desserts from macaroons, donuts, and cakes.
Like Vanessa, Amalinah wants to spread positivity through the art of baking. Not to mention there's always a unique story behind her culinary creations.
https://www.instagram.com/p/B6Dmltvh_X9/?utm_source=ig_web_copy_link
If you have ever watched Fox Life's MasterChef Asia, you might recognise Lennard Yeong. He was one of the contestants on the show.
Today, he is a chef at Miele Singapore with a dazzling Instagram feed to match. You can find cooking tutorials for dishes like satay, steak and sushi.
Lennard also shares tips and tricks to bring more flavour to a dish.
https://www.instagram.com/p/B-othPxh9ir/?utm_source=ig_web_copy_link
Bjorn Shern is a chef at Artichoke Singapore who regularly shares some of his culinary masterpieces.
Recently, he has been posting IGTVs of cooking tutorials that add a little pizzazz to regular comfort foods like instant noodles.
Next on our list of Instagram food accounts in Singapore is Apsara's Cakes.
If you are a sucker for chocolate and toothsome icing, you are going to love Apsara Fernando's feed. She's a self-taught home-baker and its hard to admire her cupcakes, macaroons and meringues without getting hungry.
You can look forward to colourful baked goods when you visit her page.
https://www.instagram.com/p/B_6OCKoFrb8/?utm_source=ig_web_copy_link
Fumbly Cha is located at a quiet corner of Oxley Tower at Robsinson Road but their feed is anything but quiet.
The Singapore-based matcha tea house publishes regular content about matcha facts as well as dishes you could make with matcha powder.
https://www.instagram.com/p/B-mj8rMF1QN/?utm_source=ig_web_copy_link
Operated by Stephanie Goh, SG Home Made shares family-friendly recipes, cooking tips as well as food facts.
You can also view testimonies from some of their customers on their Instagram Stories.
https://www.instagram.com/p/B_jwwnxnEYD/?utm_source=ig_web_copy_link
Adeline Tan's mantra is to "bake it till you make it." She has baked many glamorous cakes for kids' birthday parties as well as giant cookies and brownies filled with sweet chocolatey goodness.
https://www.instagram.com/p/B_4uhHTF4T9/?utm_source=ig_web_copy_link
Next, Sugar Whim owner Eliza has been taking baking trends to a whole other level. She also shares tips and behind-the-scenes footage on her Instagram Stories Highlights.
https://www.instagram.com/p/CAAIpTLHnqp/?utm_source=ig_web_copy_link
If you are a sucker for symmetry, you need to check out Buttertrade. You can expect to find various cakes, modern kueh and pies.
Recently, Buttertrade has also been sharing savoury recipes on their Instagram Stories for home-cooks to follow along.
https://www.instagram.com/p/B3yVtp9jTII/?utm_source=ig_web_copy_link
If there is one thing CHICGLITZ.GLAM is known for it is their unique but oh-so-satisfying chocolate ring baklava.
You can expect to see new takes on the traditioanl baklava every now and then because the CHICGLITZ.GLAM crew is always breathing new life into the baking scene.
https://www.instagram.com/p/Br7KxW9Bul4/?utm_source=ig_web_copy_link
Last but not least on our must-follow Instagram food accounts in Singapore is Alan. Like many of us, Singapore-based chef Alan loves a good kueh every now and then.
His feed features tons of local and international dishes and its hard to browse his content without feeling hungry!
Alan also has been sharing home-cooking tips on his Instagram Stories.
https://www.instagram.com/p/B_3kpP1nEE5/?utm_source=ig_web_copy_link
What's Baking?
Thanks to the internet, it is so much easier to get recipes and share your proud culinary creations. Even though some food & beverage business might have to temporarily halt or reduce operations, they can still use social media and other platforms to connect with their target audience.
Instead of selling their culinary creations, most organic culinary content now features solution-based ideas like recipes, helpful tips and even positive quotes or stories to brighten up a user's day.
These trends point organic and paid social media content in the direction of support marketing; where objectives should focus on helping and encouraging rather than hard-selling.
Do you think this cooking-then-posting work-from-home trend will last?