What is Shopify? Find Out How about Shopify's Key Highlights
Did you know that the first online retail transaction took place in 1994? Since then, eCommerce has been changing the landscape of retail, with eCommerce revenues forecasted to hit US$2,411,638m in 2020. It is a significant increase of 25.6 percent year on year compared to 2019, which is unseen in any other retail segments. 
With these impressive figures, it is no wonder brick-and-mortar stores have been actively trying to muscle in to the online retail scene. Not having a digital presence could mean potentially missing out on millions of dollars in revenue, which could be detrimental to any business.
If your business has not hopped on the bandwagon, shifting your sales online is something you should seriously consider, especially with the ongoing COVID-19 health pandemic. With customers looking to shop online to stay safe, this is as good a time as any to start your own online store.
The digital space offers a myriad of opportunities but the first step most businesses have to take is to look for and pick a hosting platform.
Companies are spoilt for choice these days, with a variety of options like WordPress' WooCommerce, Squarespace, Magento, and Shopify. With so many competitors in the market, how do you decide which to commit to?
Shopify is undoubtedly the industry leader, with 31% of market share in the US. So what is Shopify and how does it set itself apart from its competitors? Stick around to learn more! 
What is Shopify?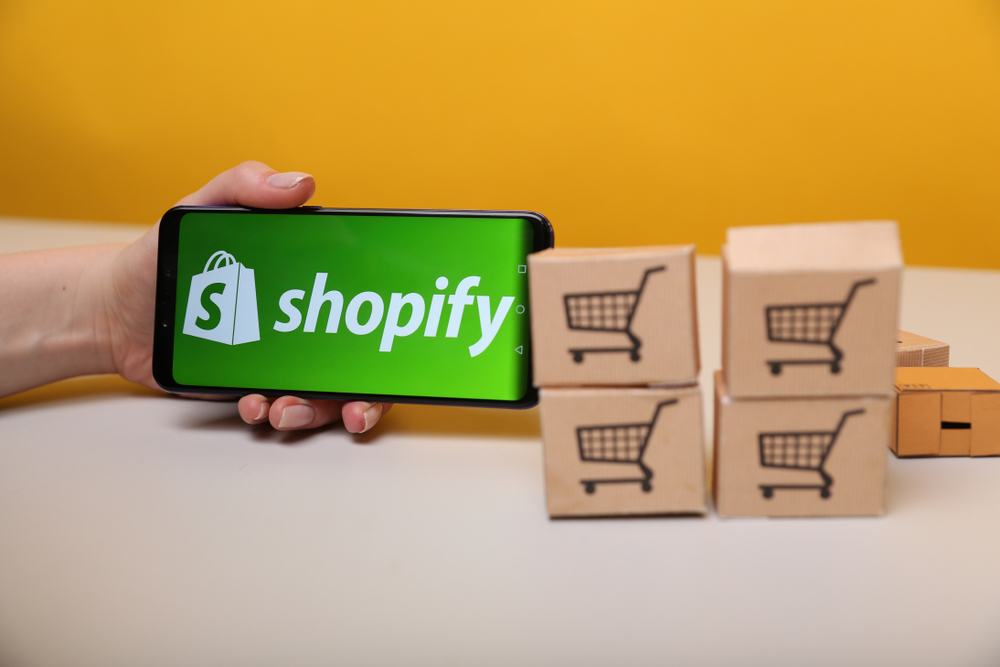 Perhaps one of the most commonly asked questions about the hosting platform: what is shopify? 
Shopify is an eCommerce platform that allows anyone to set up an online store and sell their products. It was developed as an easy-to-use eCommerce platform, designed for businesses of all sizes. Whether you are a budding jewellery designer, or an established fashion chain, Shopify can scale its services to meet your needs. 
Shopify also works with all types of products — physical, digital, services and consultations, memberships, ticketed experiences, classes and lessons, and even rentals. With their broad range of offerings, it is easy to set up an eCommerce platform customised to your product offerings.
What are Shopify's Key Highlights?
Since Shopify aims to make it easy for businesses to build and manage their own online stores, it is chock full of features that simplify the process. From ready-made themes to payment gateway compatibility, to management on-the-go, these key features come together seamlessly at each phase to ease your eCommerce platform development.
1. Storefront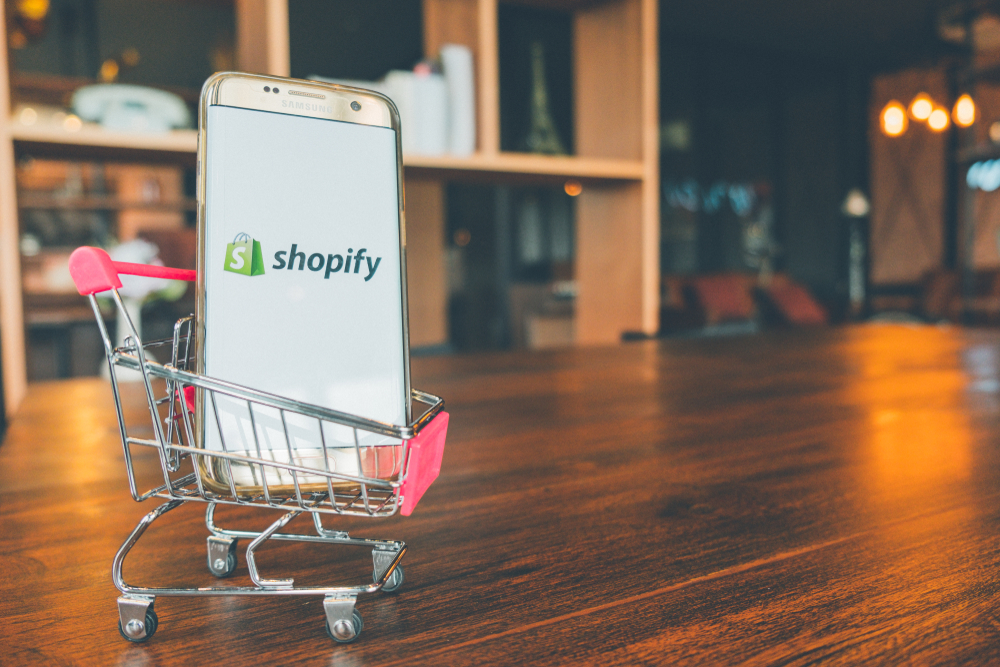 On Shopify, you have over 70 themes to choose from, ensuring your website looks fabulous with minimal effort. Everything on Shopify is already mobile-optimised, which means your customers can enjoy a stress-free shopping experience from their mobiles or tablets.
While each template comes with intuitive settings which allows you to easily and quickly customise your storefront to match your branding, Shopify also gives you access to the HTML and CSS to finetune it.
2. Shopping cart
Shopify is compatible with over 100 payment gateways including PayPal and bitcoin, and also accepts Visa, Mastercard, and American Express upon your website's launch. Emails to prospective customers that abandon cart are automatically sent to encourage them to complete their purchases while taxes are automatically calculated at checkout, based on your location.
3. Store management
Customers are encouraged to create accounts at checkout, which also gives you a better idea of your customer profile. Furthermore, refunds or partial order refunds are made to the payment method used, and the inventory is automatically updated. Plus, the Shopify app allows you to update your store, manage your inventory, fulfill orders and contact customers on-the-go, with just a mobile phone.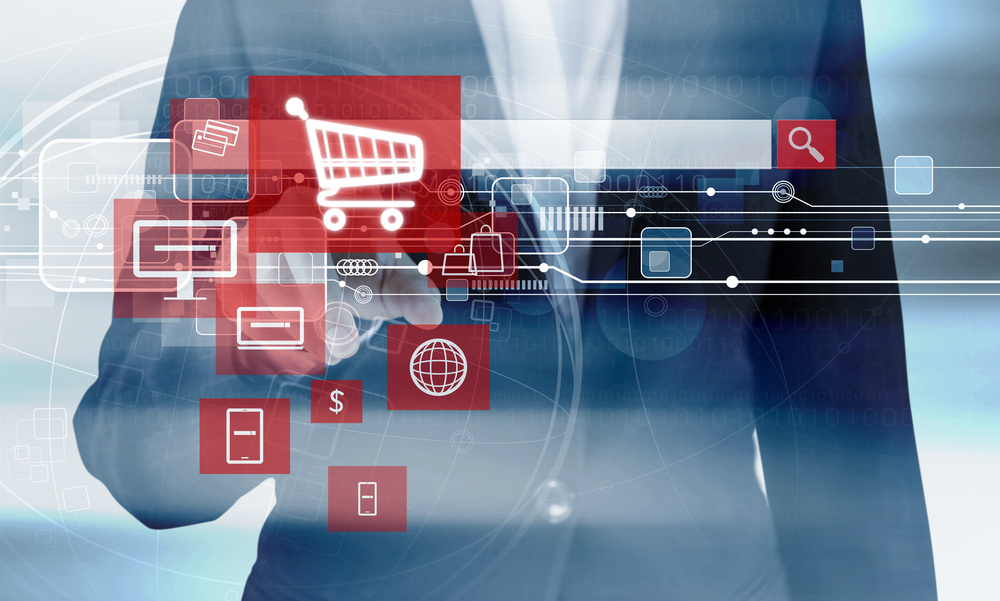 Ah, SEO – the bedrock of digital marketing. Thankfully, Shopify SEO supports best practices like customizable H1, title, and meta tags, ensuring your presence on search engines. Highly targeted discount codes can be created in your Shopify admin to boost sales and encourage customer loyalty.
In addition, Shopify websites include social media integration to platforms such as Pinterest, Instagram, Facebook, Twitter, and Tumblr.
5. Products
Shopify streamlines the inventory management process, allowing you to easily track stock counts and automatically stop selling products when inventory runs out. You can organise products by category, type, season, sale, etc, and smart collections automatically sort products based on vendor, price, and inventory level.
6. Analytics
An easily navigated dashboard containing snapshots of your sales, orders, and traffic gives you insight into your business at a glance, and helps you make the right decisions. The in-built analytics allows you to quickly see which products are selling and which ones are not, providing valuable knowledge for your next move. Shopify also works with Google Analytics so you can track sales, visits, and referrals, and interpret the data to better strategise for your business.
Why Do eCommerce Businesses Love Shopify?
Shopify is the top choice for most eCommerce businesses for multiple reasons. When businesses look at the available hosting platforms and weigh the pros and cons of each, Shopify tends to stand out in these categories: Ease of use, design flexibility, website features, sales features, help and support, and of course, customer score.
It is often ranked as the best eCommerce platform for large businesses that have over 10 products, and that is because they shine in every category. For businesses looking to venture into eCommerce, the 24/7 help and support available is bound to soothe worried minds and make the transition easier. Its intuitive and easily navigated interface also enables even the less digitally adept to easily set an online store up. 
Of course, the fact that Shopify is so widely used means you can simply Google for solutions to any issues and there are more apps, modules, themes, and other resources available for you to tap on. 
With so many top-notch features and benefits compared to their competitors, Shopify is a safe choice for all. Regardless of whether you are a more established business looking to move into the online retail space or a home-based food and beverage business trying to launch for the first time, Shopify has all your needs covered.