8 Exciting eCommerce Trends in Singapore You Need to Jump On PRONTO!
We know, we know, you've probably heard a million times about how online shopping has been dominating the world of commerce. And its no surprise why – shopping online is a more convenient than heading to a mall. You can simply order online and wait for your purchases to arrive. But there is a lot more than meets the eye about digital shopping.
Continuous Digital Growth
In the lion city, more and more brands have gone digital because of operational restrictions earlier this year. Even as health measures gradually relax, it seems like the Singapore eCommerce market will continue on this upward trajectory.
However, succeeding in eCommerce isn't as simple as creating a website, writing SEO-friendly content and ensuring your ads reach the right audience. It is also about responding to trends. Like most other industries, trends surface and shape the way shoppers and businesses do eCommerce.
If your business wants to win big online, you would need to be on top of the eCommerce trends in Singapore and adapt your strategies to industry developments and consumer preferences.
Luckily for you, you don't need to Google furiously for the latest ones because we've compiled 9 of the most exciting eCommerce Trends in Singapore.
eCommerce Trends in Singapore You Must Know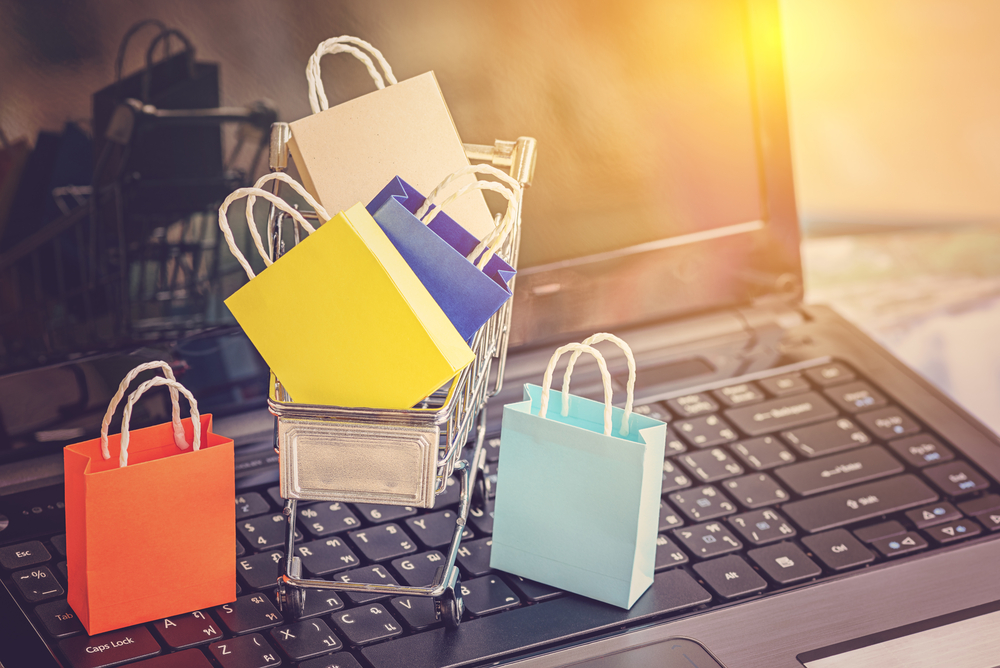 As a consumer of eCommerce, you might be riding some of these trends already! Let us know in the comments if you've encountered any of these developments as you shopped online.
1. Mobile Shopping
Remember how you used to go to App Store and Google Play Store to download games like Flappy Bird and Plants Vs Zombies? Now, more and more stores have moved beyond shopping websites and developed their very own mobile app. This way, shoppers can easily browse their online catalogue on-the-go and make purchases.
Speaking of purchases…
2. Mobile Payment
Ever tried using a mobile wallet before?
Well, it seems like mobile payment is going to be one of the next big thing for cashless payment!
Put simply, mobile payment acts as a virtual wallet with credits that can be used for online or in-store payment. This way, you don't need to use credit cards to buy items on online stores. Alipay is one example.
https://www.instagram.com/p/B57Div7hi2M/?utm_source=ig_web_copy_link
3. Outsourced Fulfillment
Big names like Zalora are known to have their own designated fulfillment hub. But it seems like most have outsourced fulfillment to other third-parties to manage the high influx of orders. Efficiency matters, when you get a fulfillment company to handle those logistics, you can focus more on product development.
4. Contactless Collections
This might seem familiar but hear us out first.
Before the pandemic, shoppers could choose contactless deliveries if they were not going to be around to receive their package. But this trend is going to continue in an effort to align with social distancing measures. Check out this example by KFC.
https://www.instagram.com/p/CBF8ZI1Jtqz/?utm_source=ig_web_copy_link
5. Customer Service with a Human Touch
Chat bots were supposed to trend this year, but it seems like consumers have had enough of it. And its not surprising because sometimes speaking to a chat bot is like beating a dead horse and you can't get access to the appropriate solutions. Instead, shoppers appear to prefer speaking to human customer service representatives!
6. Influencer Marketing
Just when you thought micro-influencers were the thing for social media marketing last year, it seems like the influencer marketing trend has ballooned this year for eCommerce. eCommerce giants like Alibaba has begun teaming up with influencers to boost awareness through multiple methods – beyond mere Instagram Posts but IGTV and home vlogs.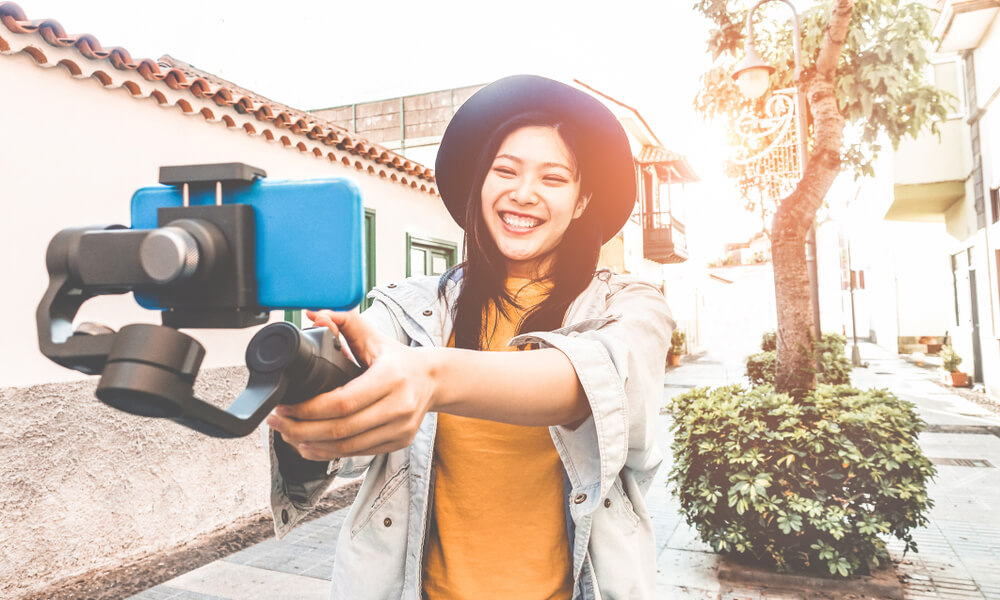 7. Voice Search
No, this isn't a plug (maybe a little) for our voice search article, but if voice search is going to become the next big thing for SEO, it's only a matter of time before it makes its way to eCommerce platforms.
8. Augmented Reality
Did we mention how augmented reality has made online shopping so much easier?
Thanks to augmented reality, shoppers can 'try on' items like makeup, clothes and shoes from the comfort of their own homes. It feels just like window shopping, only online.
Augmented reality isn't fresh out of the oven, but it seems like it has become a necessity with the boom of eCommerce.
Should You Jump On These eCommerce Trends in Singapore?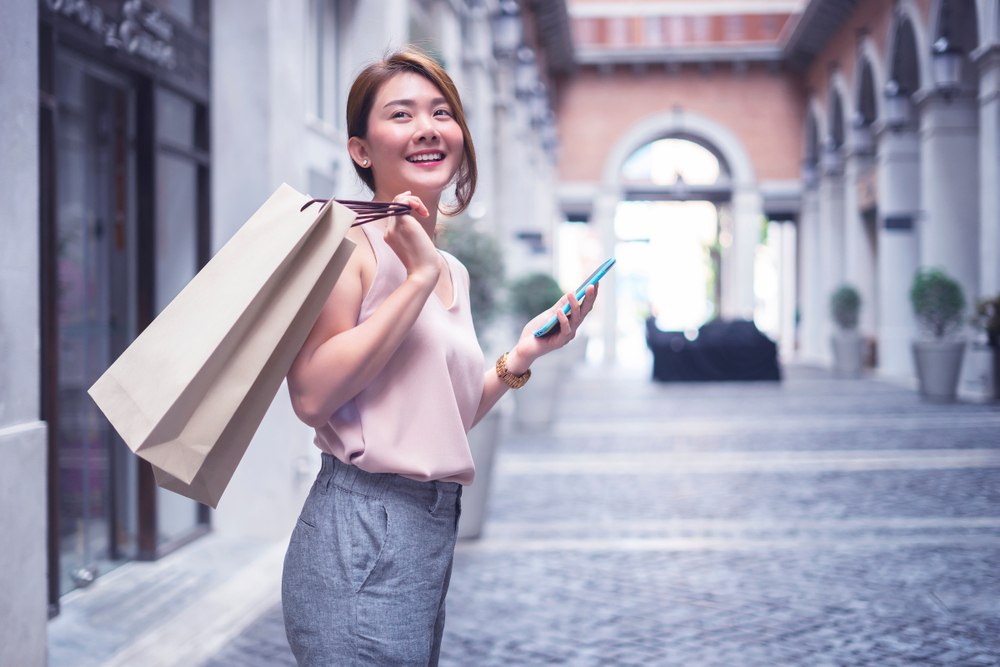 It does seem pretty tempting to jump on these trends as soon as they come out. But then again, impulsiveness can sometimes cause disruptions.
Here are some considerations before you decide to ride the latest eCommerce trends.
A. Do You Have the Capital for It?
Ah, one of the biggest hurdles to overcome in any business. Consider whether you have the budget to explore these trends and whether you have the manpower and expertise to do so. For instance, if your team is not well-versed with app development, you might need to engage a specialist to create an app for you if it is within your budget.
B. Are Your Consumers Riding the Trend Too?
When a new trend surfaces, jumping on them might seem like the most obvious thing to do. But are you sure these trends resonate with your audience?  This is where it is important to put yourself in the shoes of your consumers. Consider how they would respond to these trends.
For instance, ASMR videos might be on the rise, but not everyone likes them!
C. Are These Trends Going to Last?
The tricky thing about working with trends is that some come and go in a the blink of an eye while others remain as an inherent part of the digital space.
Think about it. Late last year, we said that chatbots would replace human customer service representatives, but it seems like not everyone is a fan of them!
Before diving in headfirst, you might want to tread lightly first. See if your competitors are following these trends.
How Do You Stand Out in A Sea of Similitude?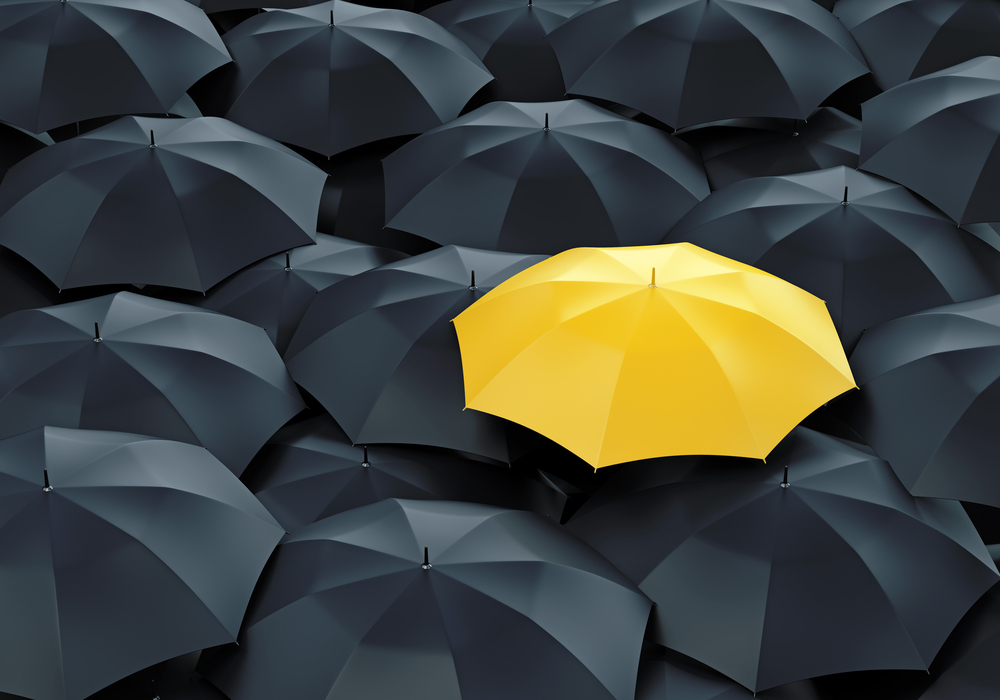 Perhaps one of the biggest marketing challenges in eCommerce is standing out from your competitors especially when you are in a significantly saturated industry. But there is point of difference that you must make full use of: your brand story. Consider your brand story and try channeling your ideas into your written content, design, customer service strategy, and business strategy. Combine these with the latest eCommerce trends in Singapore and analyse how they perform for you.