Women In Tech: Celebrating Female Digital Marketers At First Page
International Women's Day is a special day to celebrate amazing female leaders worldwide. This year's theme of embracing gender equality is timely as more women are making their mark in traditionally male-dominated fields.
To commemorate this special occasion, First Page interviewed three amazing women from the team for their stories and unique perspectives on gender equality in the digital marketing industry this International Women's Day 2023.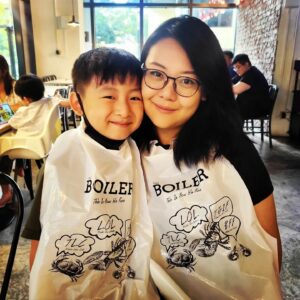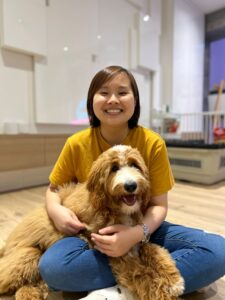 Balancing Work And Personal Life: Insights From Our Women Leaders In Marketing
Not everyone sees the struggles of a woman juggling her career and personal life. Married or not, many females always find themselves with added responsibilities on top of their careers
This is certainly the case for Parveen Kaur Maghera, Senior Content Editor, when she had to be there for her parents, especially when they fell ill. Even after getting married and moving out, new tasks like managing the household and cooking added to her list of responsibilities.
Throughout the years, however, the 29-year-old career woman learnt to set boundaries. She tries her best to complete her work before 6:30pm so she can free up her evenings and weekends.
For others, squeezing time for short breaks is also essential. Account Director Shirlyn Ting would find pockets of time to catch her breath during work hours, even when managing her team can get quite hectic. The 29-year-old then disconnects on weekends to spend quality time with her furkid Gizmo, family, or the SME Account Manager (AM) team whom she considers her second family. However, she sheepishly admitted that she's "always on standby if my (her) team or clients needs me (her)".
Other than spending quality time with others, practising self-care is important as well. Judy Tay, Head of Content at First Page, tries to take breaks by going for facials using ClassPass provided by the company. The 34-year-old also has dedicated family time on weekends, which is very important to her as a mother of two.
All three women recognise the importance of having a strong support system, be it their family or colleagues to balance work and professional lives: Judy keeps an open line of communication with her team to delegate tasks and responsibilities; Shirlyn receives reinforcement from the support of her family, bosses, colleagues, and even clients, while Parveen gets help from her brother and husband.

How Female Marketers Overcome Challenges 
Beyond juggling their work and personal lives, these strong women also faced various challenges in the marketing industry behind the scenes. For example, their talents and abilities are often measured against the same cultural stereotypes that have persisted for centuries, making it seem like stepping out of line as a female would not be tolerated.
To succeed in her career, Judy had mastered putting her emotions aside to handle complex challenges tactically. She is able to remain calm and level-headed in difficult or high-pressure situations, so she can think more clearly and make better decisions.
But it's not easy for everyone, as in the case of Shirlyn, who initially faced the same struggle when she started sitting in management meetings. She held back her opinions and ideas, thinking that her fellow leaders might find them illogical or emotional. However, Shirlyn slowly realised that if she was not being her true self, she was "let(ting) stereotypes win".
"If I can prove myself to be a valuable contributor to the trade, my gender is going to be the last thing on people's minds when my abilities are in question," she further shared.
Parveen also came to a similar realisation and understanding. She recognises now that while both men and women can do the same things, it's who–with their abilities—can make a better impact and how both genders should work together to fill the gaps.
"Juggling all these made me reflect and understand better that as a woman with career, we don't have to pit ourselves against the opposite gender. Just do what you do and watch yourself grow in amazing ways," she said.
Promoting Gender Equality In The Workplace
Despite the challenges they face in the digital marketing industry, these three strong women leaders believe that companies should give equal opportunities, support, credit to individuals regardless of gender, so they can thrive and grow—just like how it did so for Judy and Shirlyn.
Shirlyn had never once felt discredited or undervalued at First Page because of her gender, for which is she thankful for. She said: "To be honest, I've received more questions about my age as an Account Director than being a woman!"
She adds that companies are already closer to the equality goal as long as the leaders look more objectively at performance and potential.
Similarly, Judy also felt that First Page allowed her voice to be heard, which led her to one of her biggest achievements recently–the opportunity to work with the wider team to develop new content services and value-add to our award-winning company's clients.
Meanwhile, Parveen feels that more flexibility can be given to both fathers and mothers, especially in a fast-paced industry like digital marketing. It was heart-breaking for her to see mothers getting burnt out and "having to choose between this (their work) or that (caring for their children)".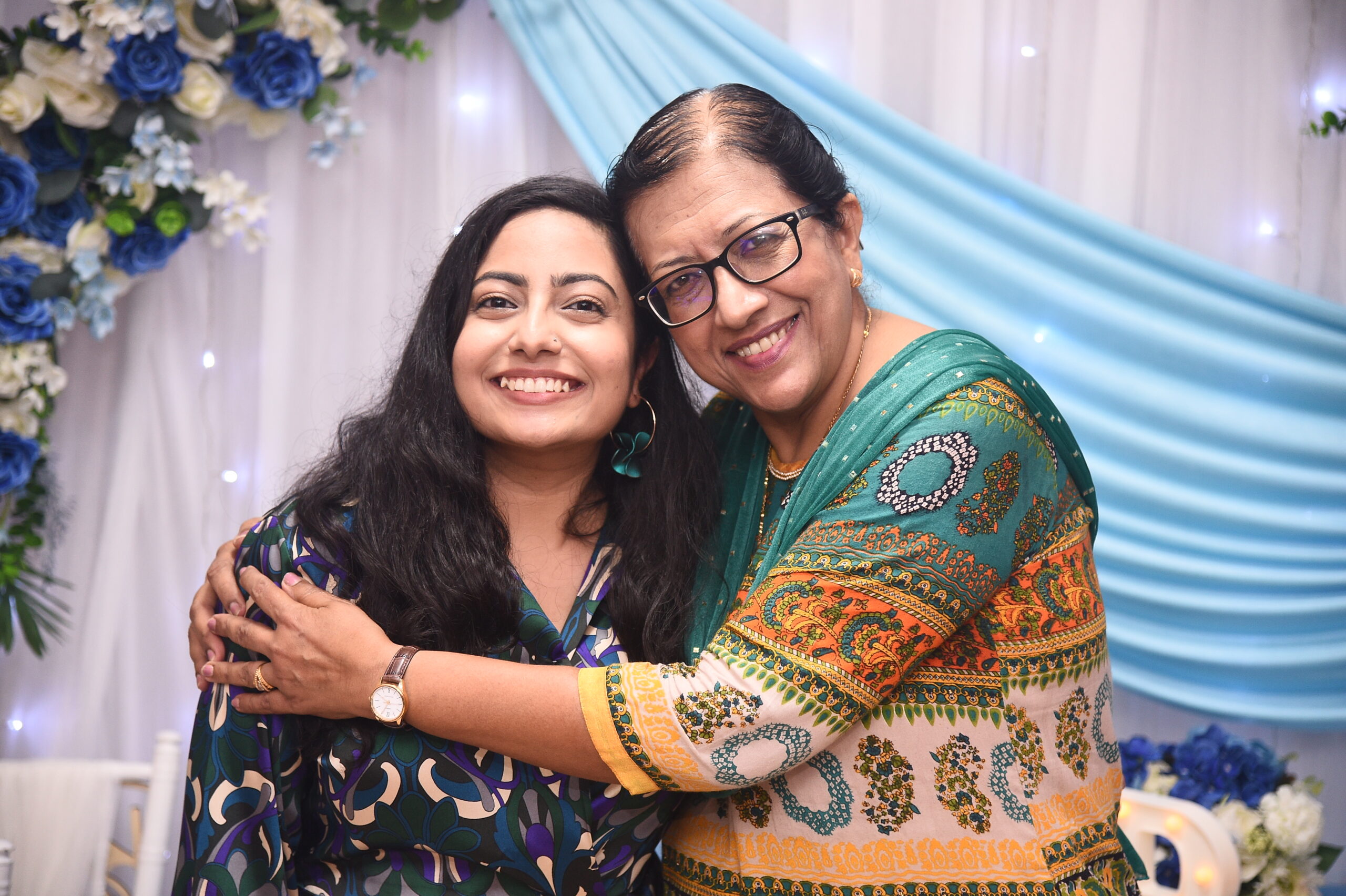 How Mentors Shaped Our Female Leaders In Digital Marketing
To thrive as successful female digital marketers, the three women from the team shared the lessons they learnt from their role models, which also shaped them into who they are now.
Parveen looks up to her mother and sees her as a role model for being a career woman who does well at both work and home—raising two children, taking charge of their household, and even cooking for them after a long day.
"I feel tired if I have to cook after work when I return from the office, but my mum has been doing this for over 30 years," she laughed.
For this reason, she aspires to be like her strong career woman mum "even if that's like just 1%", including learning how to multi-task and get most done in a short span of time.
Others found their role model from distinguished female figures, such as Shirlyn whose role model is physicist Marie Curie who won a Nobel Prize with her research on radioactivity. She attributes part of Curie's accomplishments to the support she received from her husband, a fact that many people often forget.
Similarly, Shirlyn stresses the importance of a support system as a female leader in marketing. The constant positive reinforcement from her team and clients was also "the final push" that she needed to be confident in her current role.
"I'm where I am now not by myself, but with the support of those who believed in me," she shared.
Meanwhile, Judy found her role model in her ex-boss, Jacqueline, who taught her how to be an empathetic leader. Through her mentorship, Judy also learned how to strategise, prioritise, and connect with her team members more effectively.
Judy advises new female digital marketers to have confidence in their abilities and form their own set of values that they believe in. She also mentions the importance of seeking mentors to guide and support them as they navigate their careers.
But more importantly, she feels that gender equality "starts from oneself".
"The best person to drive changes and visibility is yourself," she added.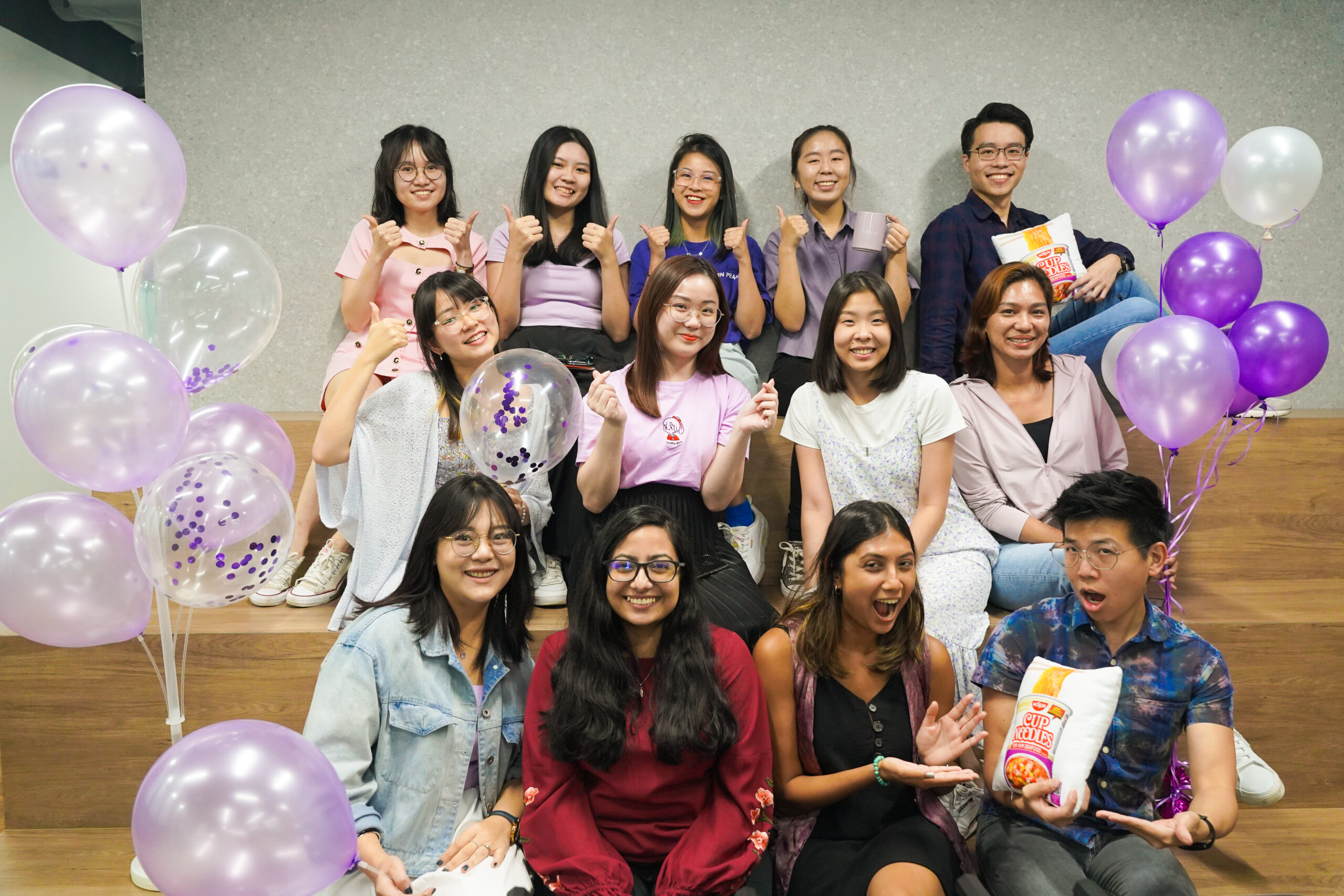 How First Page Celebrated International Women's Day 2023
First Page is committed to to creating a workplace that values diversity and inclusivity. This IWD 2023, our team turned up in all shades of purple that brought the theme to life. Many were roped in to decorate the office in purple as well, adding a layer of festivity to the atmosphere.
Cupcakes were also given out to share and show our appreciation for the strong women in our office, which provided us a chance to take a break and connect with our colleagues over some delicious treats.
Take a few moments today to appreciate the strong and powerful women in your office and join us in celebrating International Women's Day!