How We Celebrate Christmas At First Page
Christmas parties are a great way for companies to get into the holiday spirit and build team camaraderie. Not only does this give employees an opportunity to enjoy each other's company during the festive season, but they also create lasting memories that can be enjoyed for years to come. 
For the employer, it's an opportunity to show appreciation for their staff's hard work throughout the year as well as build morale and foster workplace relationships amongst them. For employees, it's a chance to celebrate the holiday season with their colleagues in a fun and relaxed setting.
At First Page Digital, we understand that work-life balance is essential for the well-being of our employees and our business. That's why each year, we take the time to celebrate Christmas in a way that helps us pause and reflect on what matters most. 
As 2022 comes to a close, this year was no different. Here's how we spread the Christmas holiday cheer throughout the office with a fun gift exchange, delicious festive Christmas lunch, and a whole lot of fun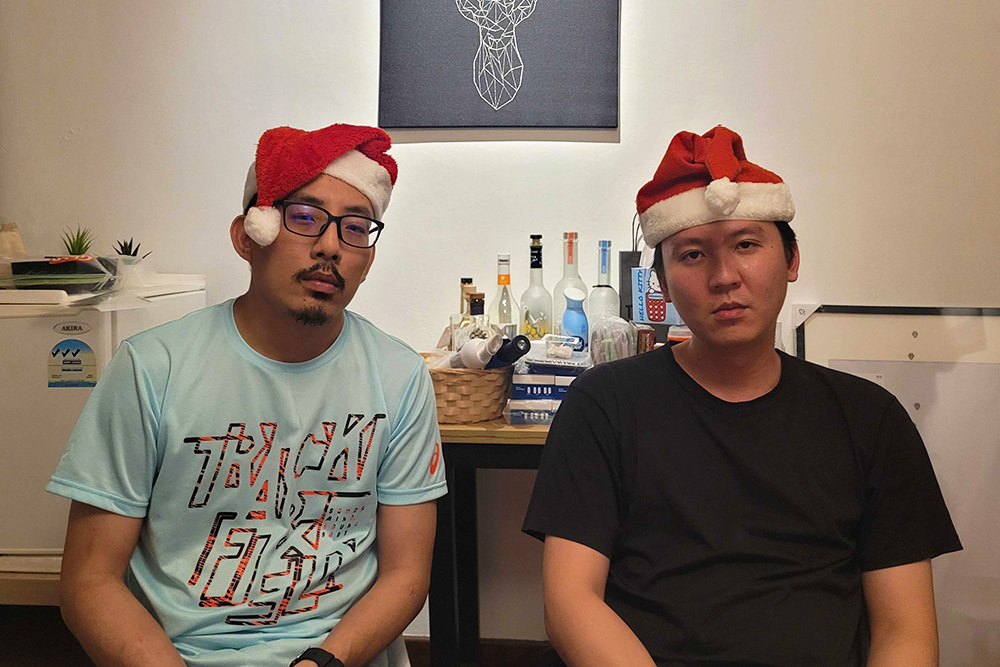 How First Page Digital Celebrated Christmas In 2022
At First Page, Christmas is more than just a holiday for us. It's an opportunity to come together and celebrate our special bond as a company. 
The festive spirit had truly taken over this Christmas as the Content Team organised a secret Santa gift exchange. From cold, hard cash (literally) to Pokemon headwear, these gag gifts and trick presents have injected some fun and humour into the gift exchange and made it an especially merry Christmas. 
After exchanging gifts, it was then time to enjoy a delicious feast of festive treats. There were plenty of delectable dishes to cater to everyone's tastes with a Christmas cake for dessert, all enjoyed with the warm sense of camaraderie that comes with being part of such an amazing team.
It was a great reminder of how important it is to take time out of our busy work and simply spend some quality time together as a team. All in all, it was a wonderful way to end the year and everyone left feeling uplifted ahead of the holidays. 
A Company That Supports Work-Life Balance
At First Page, a digital marketing agency in Singapore, we believe a healthy work-life balance is essential for personal and professional success. That's why we strive to foster a good company culture which supports the idea of working hard and playing hard. 
From providing the opportunity to work remotely when needed to hosting weekly team social activities such as game nights, movie outings or sports activities, we make sure there are plenty of opportunities to connect with our team members. 
We also think taking time off is just as important as putting in the hard work. Whether it's to enjoy a holiday or for medical reasons, we ensure our employees have access to a generous amount of leave days to help them prioritise what matters most to them. After all, a well-rested employee is a productive one.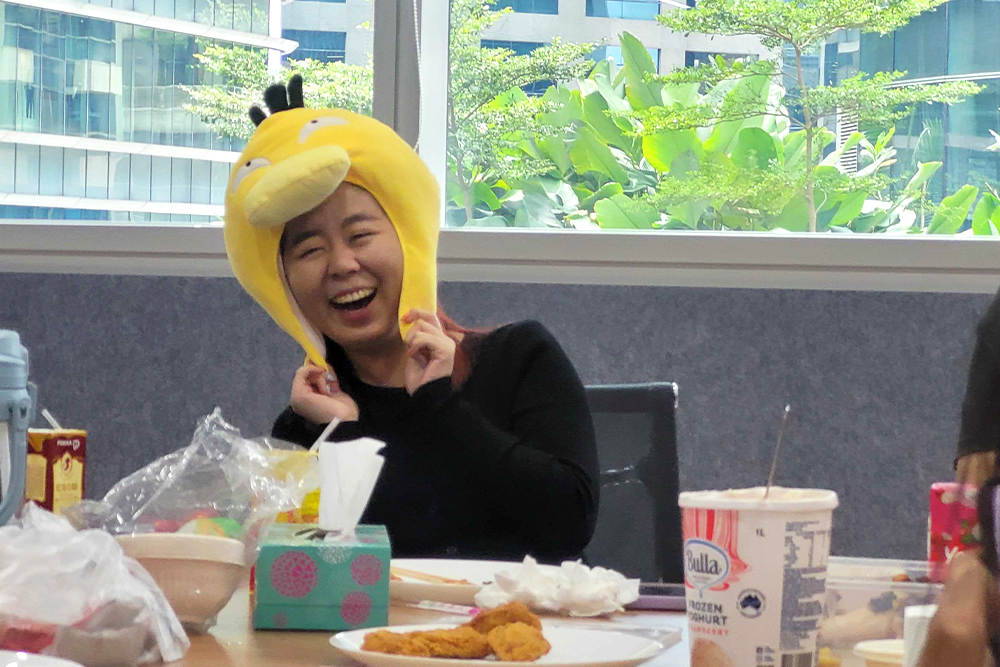 Benefits of Having a Work-Life Balance Culture
First Page is dedicated to creating an environment where everyone can thrive, with a company culture that celebrates work-life balance and offers plenty of support for employees. Here are five reasons why:
Improved employee well-being:

A work-life balance culture can help employees feel more fulfilled and satisfied with their work, which leads to better physical and mental health.
Increased productivity:

When employees feel overwhelmed and stressed, they may struggle to focus on their work, leading to lower productivity. By promoting a healthy work-life balance, employees become more productive and efficient.
Higher retention:

Companies that prioritise work-life balance experience lower employee turnover as employees are more likely to stay with an organisation that values their well-being, according to Forbes.
Increased competitiveness:

In today's job market, candidates often c

onsider a company's work-life balance policies

when deciding whether to accept a job offer. By promoting a healthy work-life balance, a company may be able to attract top talent.
Overall, a company culture that supports work-life balance can lead to many benefits for both employees and employers. By creating an environment where employees feel valued, motivated and energised, organisations can foster success in all aspects of their business.
Encourage Employee Work-Life Balance This Christmas Season 2022
This holiday season, let your employees know they can have the best of both worlds. Encouraging them to take breaks and enjoy time with family is not only beneficial for their health, but it will also make them more productive in the long run. So how do you promote work-life balance in the office? 
Consider organising an office outing or a fun group activity that allows everyone to take a breather together. If your staff are working remotely, you can also organise coffee or lunch breaks virtually. 
Christmas at First Page is a time to let go of the hustle and bustle of work. Instead, we embrace the joy and light-heartedness of the season. It's time for all of us to come together for some festive cheer, share stories, and create lasting memories!