5 Tantamount Reasons Why Your Business Needs a 360-degree Virtual Tour
How do you decide who to go into business with or who to purchase from? Are synergy, value, or transparency things you look for when choosing a vendor or an online shop?
Thanks to social media, people have become increasingly visual, which means visual content representative of your business has become of utmost importance. So what then, is a virtual tour? It is a complete 360-degree virtual tour consisting of several panoramic still images edited and seamlessly connected into a single shot. These virtual tours are often simulations of existing locations, and are designed to allow your customers and clients to step into your business regardless of where they are. 
Curious? Read on to find out more! (Pssst… Have a look at ours while you're at it).
Here's How a 360-degree Virtual Tour Would Benefit Your Business
While 360-degree virtual tours are becoming increasingly popular in light of the new normal in which most daily activities have shifted online, is it something necessary for your business? 
1. Grab attention and increase visitor retention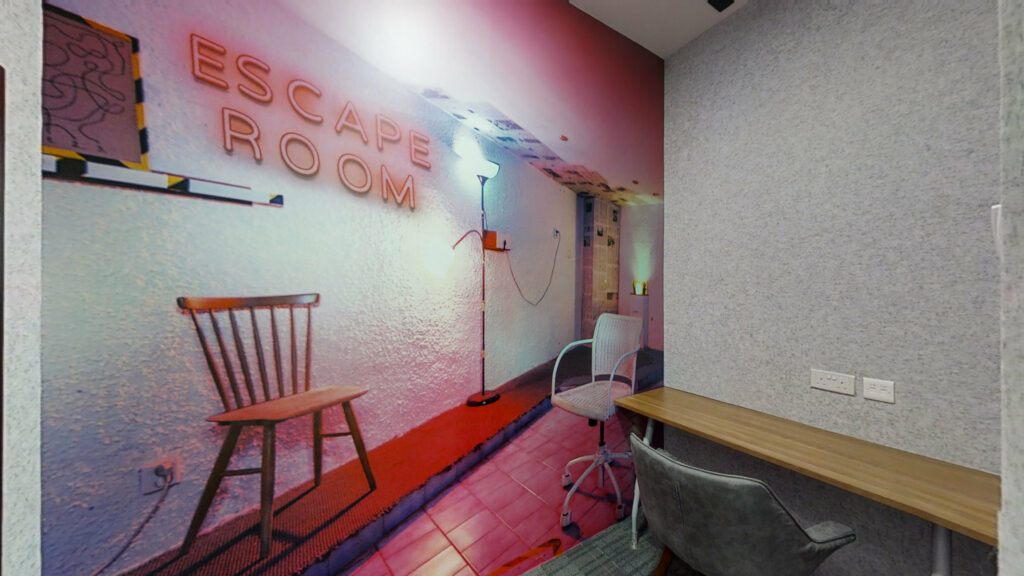 Generation Z and Millennials make up the largest percentage of Internet users today, and they tend to hop online and do a quick search when looking to buy something new. They are the ones with notoriously short attention spans, which means you need to work harder to capture the attention of your website visitors and to ensure they stay on long enough to be sold on you. 
Most users only stay on a website for less than a minute, which may sound surprisingly short, but those are the current statistics according to the Nielsen Norman Group. 
A virtual tour makes a great visual impact on your website's visitors within the first few seconds of landing on your site. Virtual tours are great for engaging your visitors and making them want to stay. Perhaps it is just human nature to be curious and to desire glimpses into the everyday lives of others, but virtual tours appeal to visitors and succinctly give them an idea of what you do and what your business offers.
Visitors are more receptive to interactive content that they can explore, visualise and very quickly understand. These needs are addressed by a 360-degree virtual tour, translating to stronger results in your digital marketing.
2. Shows your business personality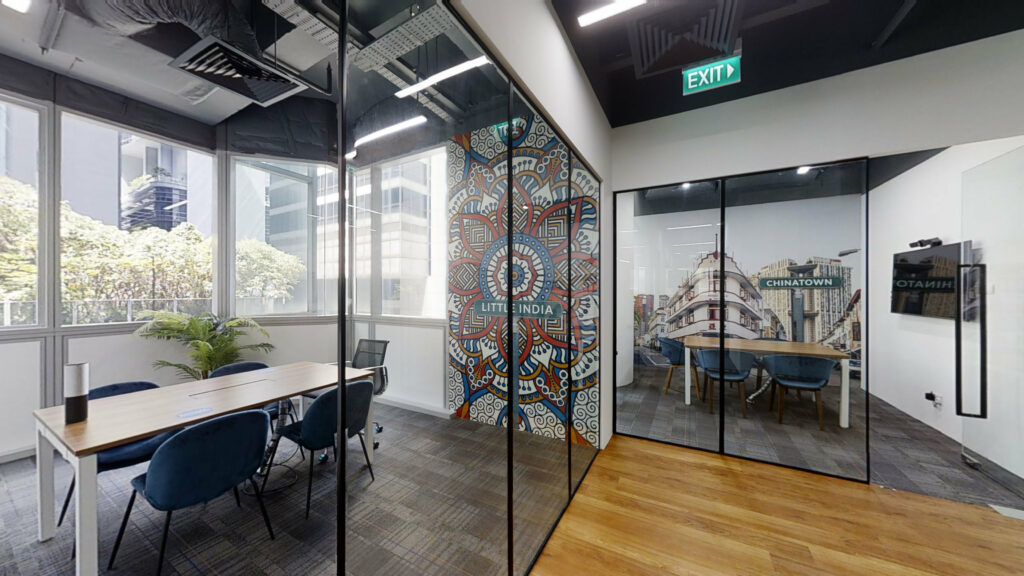 A 360° virtual tour is a great representation of your brand in one quick glance because direct searches looking for your business will be met with a virtual tour that captures the essence of your company's personality. The virtual tour serves to attract customers that identify with your business through a platform that is authentic and genuine, instead of something highly edited or something which requires a fair bit of reading. Simply put, it is a snapshot of what your business stands for. Be it a pub that is proudly known for being the home of Manchester United fans, or an upscale spa, the virtual tour allows your visitors to experience it all without even having to step into your business.
For vendors, virtual tours also allows your potential clients to get a feel for how your business is run and the environment in which your employees work, even if face-to-face meetings cannot take place at the moment. This is another way potential clients can tell if there is synergy between the both of you, even if discussions are limited to Zoom calls.
3. Gaining traffic and engagement by increasing transparency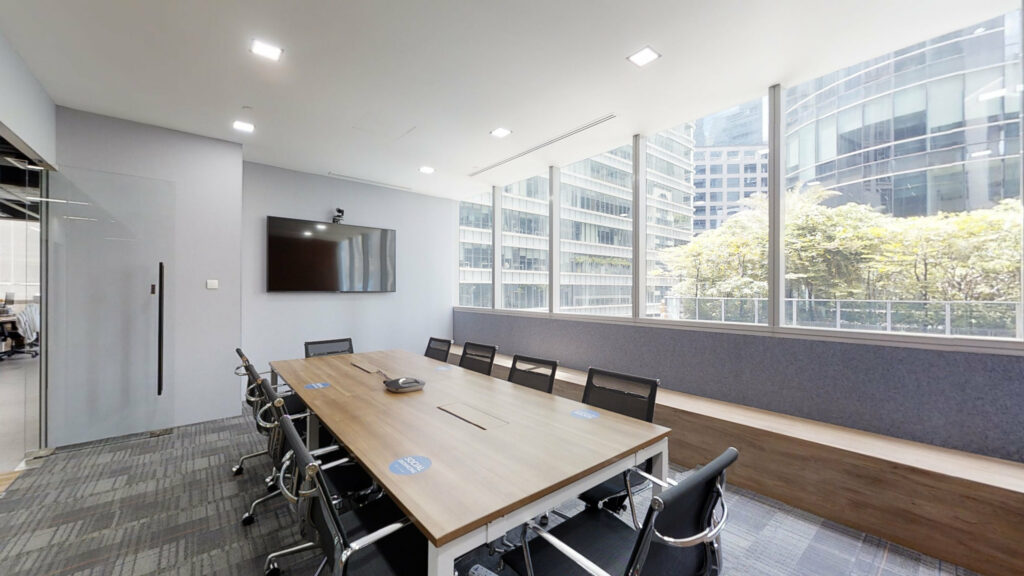 Adding a virtual tour shows visitors what your business and products are like. It does not just tell them, it also allows them to virtually explore. Instead of explicitly saying your business is honest and transparent towards customers and clients, subtly let them know by putting a virtual tour up. Let them have a feel for how your business is run and whether it is suitable for them.
Most people search for a business online before making a decision, and being transparent allows them to know exactly what they will get when they choose you. A virtual tour will also increase traffic to your website through Google search, and drive engagement for direct searchers as they spend more time interacting with your site. 
Virtual tours boost clients and customers' confidence in your business because they can see how and where you work. They develop an affinity with you because you have allowed them an intimate glimpse into the daily life instead of what is presented in a pitch or a single stock image. Evidence suggests that knowing who you are convinces people to work with or purchase from you.
4.Enhance your presence on Google search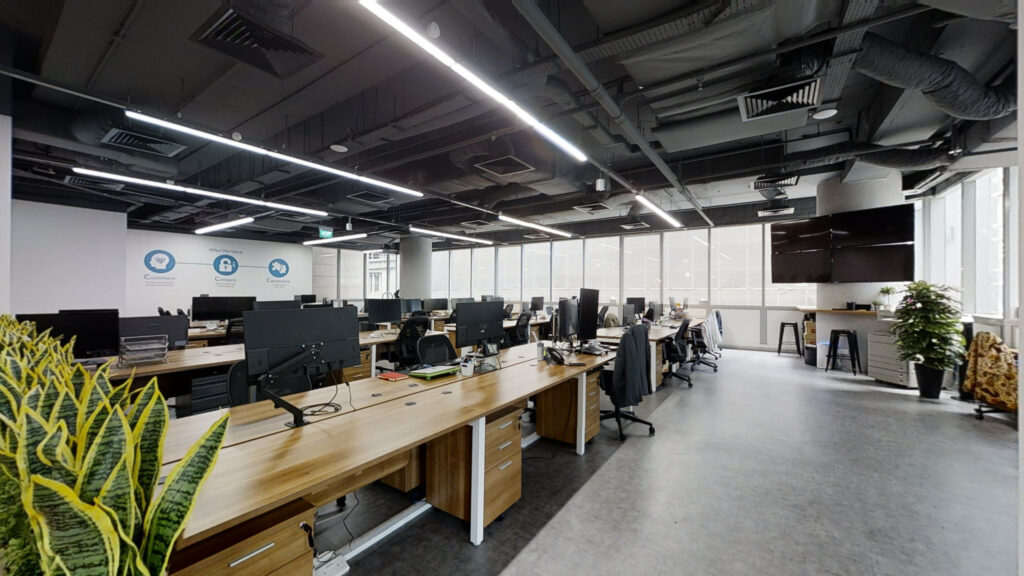 Did you know that Google My Business listings that have a virtual tour on top of photos tend to rank higher than their local competitors? This is because users spend more time on Google listings that have virtual tours, which tells Google that people are interested in the business, thus pushing your listing higher up in the ranks.
Google My Business is an important tool to utilise. Claim your business listing and invest in a google local SEO strategy to raise your profile. It takes a minimum of three months to see results but including something as simple as a call to action button on your listing can push future customers and clients in your direction. Adding a virtual tour can increase your business by a large percentage because it allows visitors to understand your business through a simple global overview. They are then more likely to engage directly from your page since they are already there.
5. Help customers make informed decisions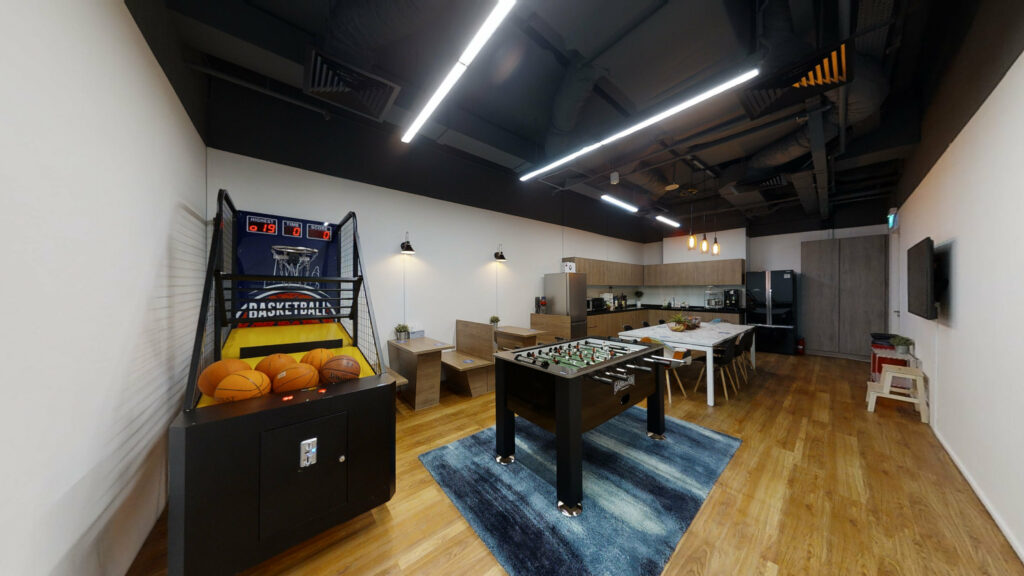 Allowing visitors to refine their searches and make informed decisions, a virtual tour is actually a key research tool that you should harness. It helps visitors to quickly grasp the atmosphere or environment at your business, especially if you run a wedding venue or a café.
Your virtual tour should always include your branding and contact details so your visitors are always aware of where they are. The more they see in your virtual tour, the better the understanding they have of your business. The more they know, the more they trust you, and the more likely they are to go into business with or purchase from you. 
Information is key and information is power. Clients and customers love knowing what they are getting and a virtual tour can easily help with that.
The Future is Virtual
Whether you are a multi-national company or a small SME, a 360-degree virtual tour will benefit you. It will grow your company's knowledge, build trust, and achieve the sales goals you are working towards. Imagine how easily visitors can tour your business' interior and get a feel for the atmosphere of your space. Since your potential customers and clients can no longer visit the place of your business due to COVID-19 restrictions, a 360-degree virtual tour is something worth investing in, and it does not cost that much to get started.