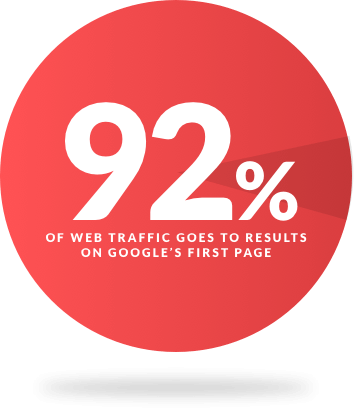 What is SEO?

Search Engine Optimisation (SEO) is a competitive tool that can help boost brand presence online. Often, companies partner with an SEO agency to increase their website performance on search engines, such as Google.

There are many SEO agencies locally and globally who have built their credibility on providing effective SEO strategies for businesses of all kinds. A lot of them claim to be the top-performing or leading agency in selected regions and countries. Do such claims matter when looking for the most suitable SEO agency for your business?

Here are some points to take note of so that you can narrow down your long list of SEO agencies and pick the best one that not only suits your needs but also deliver goals proactively.
#1. Know the difference between a black hat and white hat SEO company

Black hat and white hat SEO are terms to describe whether a tactic or a group of techniques are ethical. You must be able to identify the difference between them.
Black hat SEO refers to shortcuts and quick hacks meant to manipulate search engines. Agencies that engage in black hat SEO tend not to give importance to clients' target audience. Instead, their tactics are targeted at bots and are aimed at delivering fast results only. This is a problem as search engines like Google penalise such websites that employ these tactics. This will impact your website's performance on search and put all your investment to waste. Some examples of black hat SEO tactics include keyword stuffing and duplicated content from competitors' sites.

On the other hand, agencies that employ white hat SEO tactics ensure that the campaign is tailored to their clients' goals and materials produced are relevant to the target market. They follow proper search engine guidelines, such as using high-quality and well-optimised content after conducting comprehensive keyword research. They also make concerted efforts to improve the user experience of the website. These companies ensure that they do not include harmful and irrelevant materials to your site.

Ensuring that the SEO agency you intend to hire only uses ethical practices is very important. You can find out more about their approach and success rates by requesting for case studies and asking detailed questions. A good agency will also require a reasonable amount of resources to deliver what you need – if an agency charges you significantly low prices for a bulk amount of work, you might want to check their credibility before proceeding.

By choosing the right SEO agency, you can rest assured that your business will reach out to the right target market on search in a reliable and ethical manner.