Kid Influencers On Instagram: How To Partner With Them In 2023
You might have heard about micro-influencers and pet influencers. But what about kid influencers on Instagram?
Yes, that's right – there are kid social media influencers on Instagram.
Reaching kids and parents on social media isn't as straight-forward as it seems. Not only do you have to reach out to two different audiences (kids AND their parents) at the same time, but you also have to use the right language to build trust and convey the right message.
Even if your target audience is kids, their parents will probably have the decision-making power. This is where seeking the help of kid influencers on Instagram might help your brand image.
Power to the Youth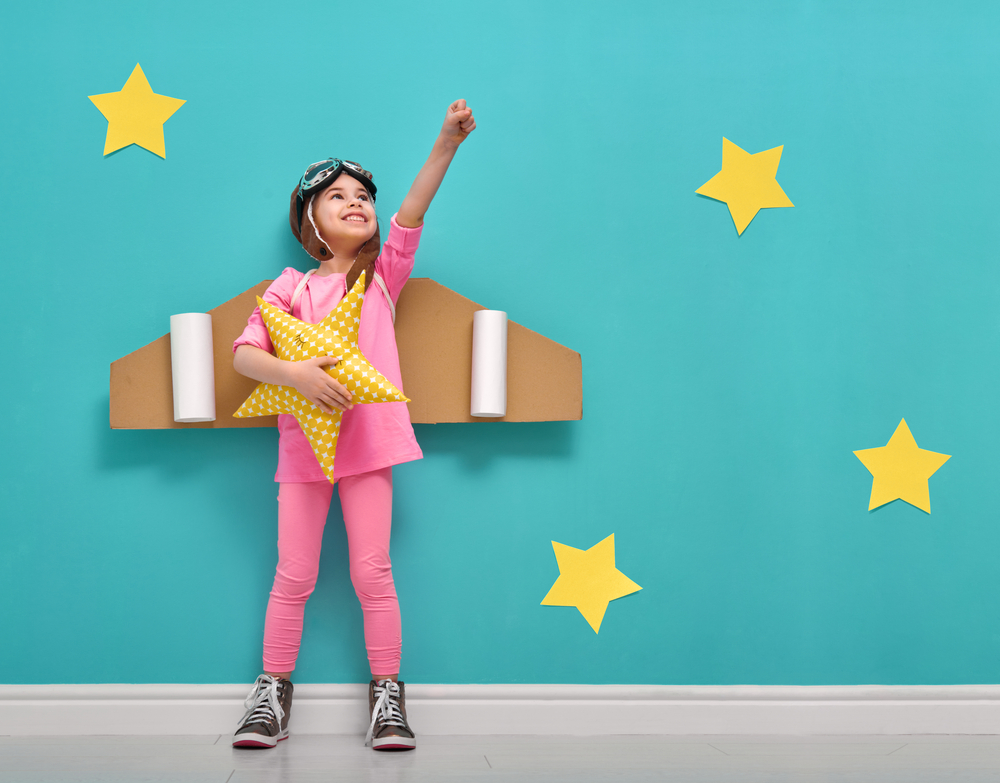 Influencer marketing hasn't shown any signs of slowing down. It seems to be booming as many are now turning into micro-influencers, beauty bloggers, mummy influencers, and even TikTokers who use their social platforms to make an impact in 2023.
While Search Engine Optimisation and Pay-per-click marketing might help you get to the first page of Google SERPs, social media marketing can benefit your small business by helping you you reach your target audience with eye-catching visuals, witty captions and direct engagement.
In fact, Data Reportal highlighted that social media usage in Singapore is so intense that our internet penetration rate is 96.9% of the total population in 2023.
With that in mind, if you are targeting a younger audience, you might want to engage the help of kid influencers on Instagram. Not only are most of our youths extremely tech-savvy and familiar with social media, but these young infleuncers have also proven that age is no obstacle to ambition and no measure of competence and capability.
7 Inspiring Kid Influencers In Singapore On Social Media
We researched and narrowed down seven young social media influencers (and/or their parents) on Instagram in Singapore. For the sake of definitions, we have limited our research to kid influencers under 16 that have more than 1,000 followers.
Kid influencer #1: Meredith Tan Zhi Ning (@meregoround)
Meredith is the first child of Singaporean blogger and influencer, Bong Qiu Ting (otherwise known as Bong Qiu Qiu). She has over 60,000 followers to date on IG, where the young social media influencer continues to share her fun days as a kid and her travels with her younger sister and brother.
Her recent posts are about her trips to Bali with her family. With her posts getting up to 2,000 Likes on the app, it's evident that the fun storytelling on her posts is getting some love from her followers.
Kid influencer #2: Amelia Tan Zhi Xian (@ame1iaon)
Next on our list is young Amelia, who has nearly 20,000 followers on Instagram. She is the second child of local blogger Bong Qiu Qiu. Yes, she is Meredith's younger sister. Like Meredith, Amelia's account is also managed by her blogger mum. Parents and kids her age will only have fun scrolling through Amelia's fun posts on her feed. The young social media influencer has recently been photographed, mentioning Singapore Air in her post.
Kid influencer #3: Starley Tan (@starleytan_)
If you follow our local YouTubers, the name Starley Tan might ring a bell or two. That's because she is the daughter of Tan Jian Hao and his wife, Debbie Soon! Starley might only be 3 years young, but this kid influencer has more than 100,000 followers. This young lady indeed has a lot of fans, with her posts receiving a minimum of 5,000 up to 30,000 Likes.
Kid influencer #4: Leia, Lauren & Luke (@leialauren)
Leia and Lauren are identical twins who welcomed a baby brother in 2019. They have travelled to breathtaking locations globally, including Tokyo, Osaka and Maldives, with their parents. To date, their follower count is close to 300,000 and the posts on their feed mostly get up to 2,000 likes.
Kid influencer #5: Harley & Harper (@harleyharpertwins)
Another twin comes into our list of kid influencers: Harley & Harper, the identical twin girls of the popular fashion blogger Nellie Lim. At the age of two, the girl twins have already captured the hearts of mums and parents online, with some of their posts receiving up to more than 6,000 likes on IG. They have also gained partnerships with brands like Gerber Singapore and even received gifts from A Greener Wood for their 2nd birthday.From playful poses to silly facial expressions, Harley and Harper knows how to captivate her audience and keep them coming back for more.
Kid influencer #6: Noah Tobias Chen (@noahtobiaschen)
Noah Tobias Chen, also known as Baby Babs Chen, is the firstborn son of the well-known mummy influencer Melissa Celestine Koh. With over 5,000 followers on IG, this young kiddo already knows how to pose for the camera and even got Charles and Keith's attention in one of his posts.
Kid influencer #7: Chloe (@skaterchloe)
This young skater is probably cooler than most of us adults. At the tender age of five years young, Chloe is already apt in short track, inline speed, and aggressive inline skating. Check out those awe-inspiring videos. Be sure to say hi if you see this young social media influencer speeding along the streets of Singapore in her cute tutu skirts!
Tips For Working With Kid Influencers In 2023
If you want to leverage the potential of collaborating with kid influencers in 2023, now is a great time to start planning. But remember that when working with young people, your strategy needs careful thought to benefit them and your brand.
Here are some tips on working with these kid influencers in Singapore and making the most of your influencer marketing campaign.
1. Set goals
A successful campaign begins with setting clear and achievable objectives. Establish clear goals such as increasing brand visibility, collecting leads or boosting sales before selecting young social media influencers who can help you accomplish those targets. A clearly defined plan will enable you to identify the right kid influencer partner and create an effective strategy that helps meet your goals.
2. Check for kid influencers who are already talking about your brand
Next, look for young social media influencers already talking about your brand. That could be the perfect opportunity to collaborate with someone who knows and loves your products and is genuinely interested in promoting them. Reaching out to these young brand advocates and creating content for your company will be easier. You can also leverage the trust and credibility they have built with their followers, making it easier to reach potential customers!
3. Find out who and what piques your young audience's interests and resonates with their parents
To succeed in working with kid influencers and engage your target young audience, you must also first understand who they are. Dig deeper into your existing community and identify a few kids or parents that fit your target audience. Look through their Following list and the types of content they engage with for clues about what kinds of creators and content capture their attention. Doing this will help select the ideal kid influencers who can drive strong relationships between you and your young target audience.
4. Look at a kid influencer's performance metrics
Your brand deserves a young social media influencer who will engage with your target audience and drive results. When considering a kid influencer, it's also essential to look at their performance metrics to assess their potential impact, such as engagement rate, follower count, and content style. With the right tools, you can confidently identify whether they match your business objectives.
It would also help if you will also audit the authenticity of their community. Look beyond the numbers by analysing their follower base, which should be filled with genuine accounts actively engaging with the kid influencer's posts. Bots won't be loyal customers, so make sure their followers are real people who can drive growth meaningfully! This ensures maximum impact from the collaboration with the young social media influencer.
5. Now, it's time to reach out
After selecting the perfect kid influencer, the time to make contact comes.
While engaging young social media influencers on Instagram might help your efforts in targeting the youth, it's important to ensure that your overall marketing strategies consider both kids and their parents. This is especially true when working with kid influencers as you must establish a relationship with their parents.
So, before reaching out to a parent of a prospective kid influencer, you must clearly understand your goals and conduct thorough research on the influencer. This will help you explain your campaign objectives and why their kid is the perfect fit to collaborate with your brand.
Remember that a polite yet professional approach can work wonders in building relationships with parents as this is their child's career we're talking about!
Empowering the Youth (And Their Parents)
The prominence of kid influencers on Instagram in social media marketing proves three things:
Any dream can be realised with action, strategy and a little luck
Influencer marketing will continue dominating social media
Building a connection with your audience is fundamental to promoting brand awareness
Partnering with kid influencers to promote your brand can be challenging, but you don't have to go it alone. First Page is an award-winning marketing agency that provides comprehensive digital services and expertise in social media management and influencer collaborations for brands looking for maximum investment returns. Contact us so we can build the perfect strategy with you, including finding the ideal kid influencer who will make waves within your target demographic.