4 Innovative National Day 2019 Marketing Tips to Boost Sales in Singapore
If there is one day where Singaporeans are extra patriotic, it's National Day.
Like other festive occasions like Christmas, Chinese New Year, and Valentine's Day, National Day is an excellent occasion to boost sales.
It's not too late to start planning your marketing strategy – for we have put together a list of National Day 2019 marketing tips to boost sales in Singapore. Read on to grow your profits during this patriotic season now!
First, Some Background
Commemorated on 9 August every year, National Day celebrates Singapore's independence from Malaysia. It is one of the key national holidays in Singapore.
The National Day Parade (NDP) 2019 will be held at Padang this year. Here are some prominent highlights viewers look forward to every National Day:
Aerial display by the Republic of Singapore Air Forces
Live performances by local talents
Fireworks display
Opportunities During National Day
This might come as a surprise, but National Day presents various opportunities to grow your sales and drive traffic to your website. After all, it is the biggest national celebration in Singapore.
Retail stores start displaying their red and white attires way beforehand so that people can get their NDP attire ready before the big day. Food & Beverage businesses also introduce National Day Specials to celebrate the nation's birthday. Here are some examples from last year's national day:
McDonald's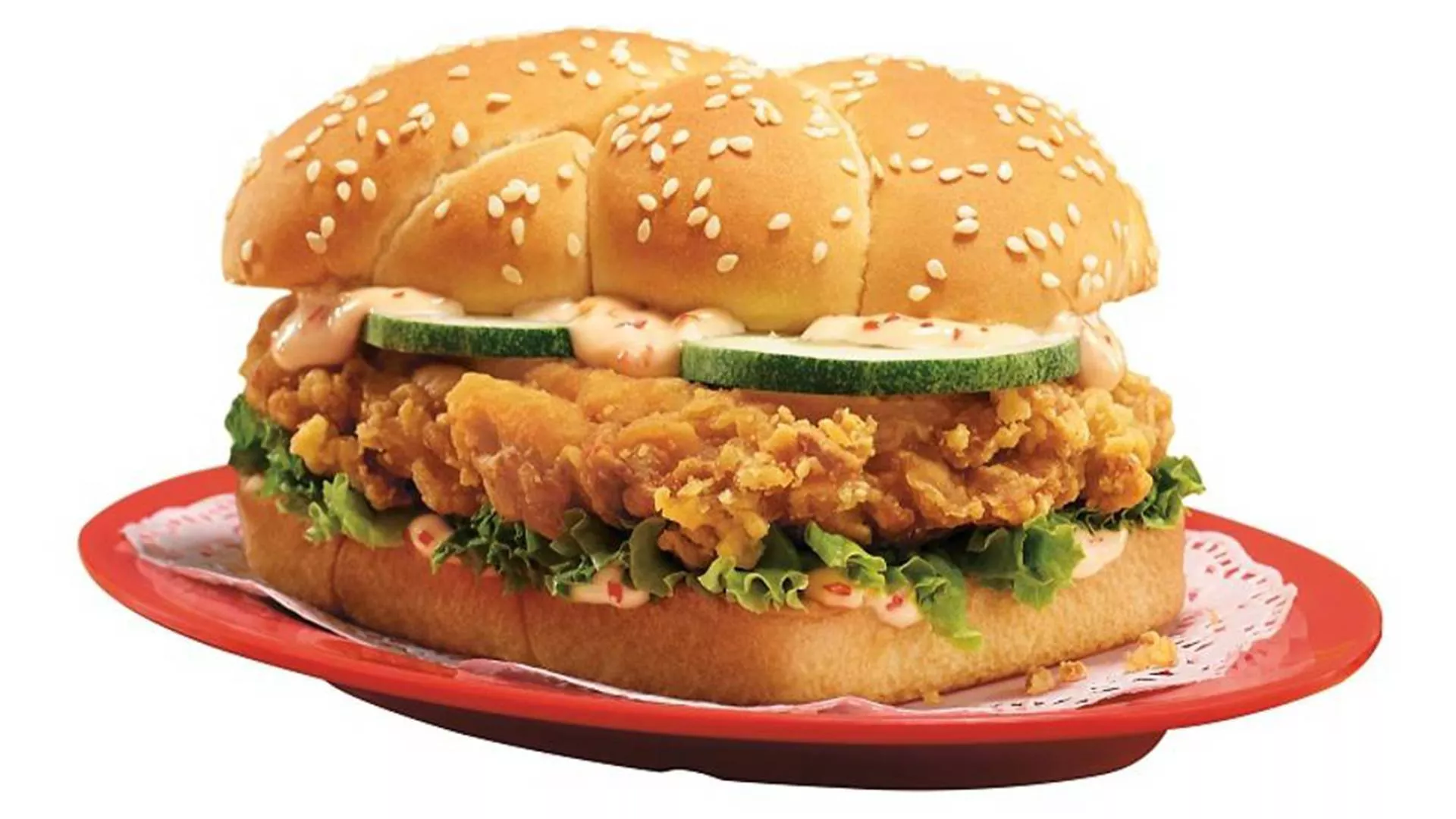 Everyone's all-time favourite fast food franchise introduced their unique Ha Ha Cheong Gai (prawn paste) Chicken Burger and D24 Durian Mcflurry. They added a twist on their classic menu items.
The Paradise Group
The Paradise Group introduced their Canton Paradise's Coconut and Rose Pudding which was served in the shape of the Singapore flag last year.
National Day 2019 Marketing Tips to Boost Sales in Singapore
We did our research and have observed various travel blogs including The Finder, TripZilla, and SkyScanner, that listed the best hotels to catch the perfect view of NDP 2019 fireworks. In fact, hotels like Fullerton and Pan Pacific have even created their own special landing pages for users who want to book a hotel room to watch the fireworks.
If you haven't started working on special National Day campaigns, it is time to seize those golden opportunities. We have 4 National Day 2019 Marketing Tips to Boost Sales in Singapore to help you get you started.
1. Go With a Red-and-White Theme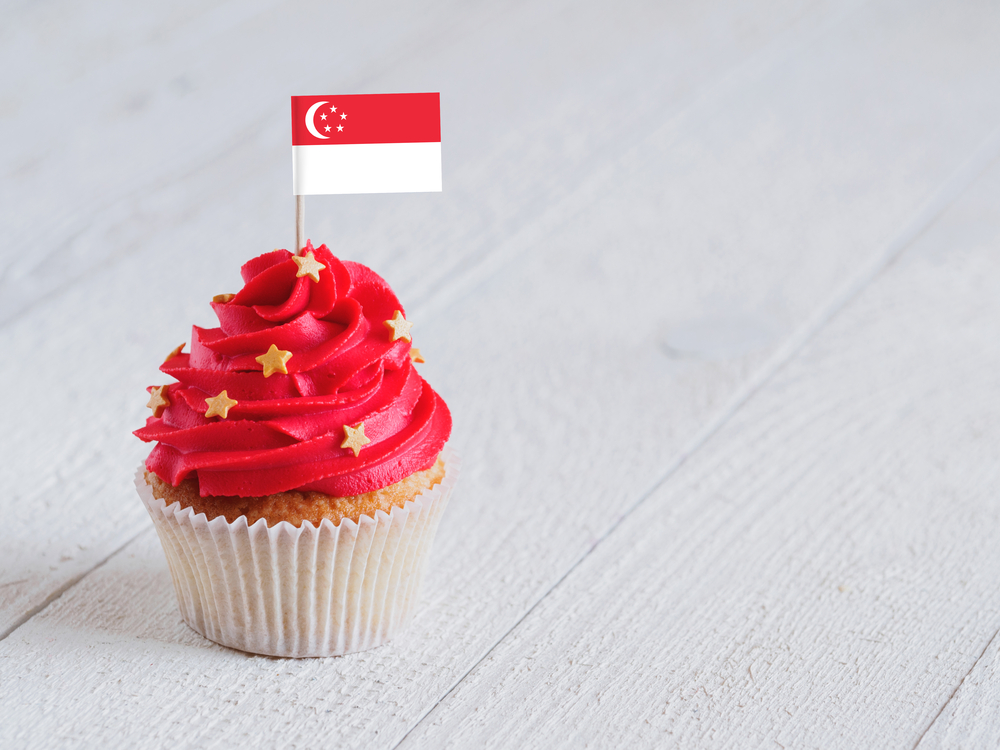 Walk down any shopping centre and most retail stores would probably have their best red and white clothes out on display before NDP 2019. It's no wonder why – dressing to the colours of the national flag is part of the whole NDP 2019 experience.
It's pretty straightforward if you are a retail store, just exhibit clothes that are red and white.
If you are a restaurant owner, on the other hand, try coming up with special National Day dishes with reds and whites. Don't forget to share it on your social media platforms!
2. Create NDP 2019 Landing Pages
Landing pages are great for seasonal promotions. In fact, there are numerous benefits of landing pages. According to Thrive Hive, they improve brand awareness by ranking for seasonal keywords and improve paid search campaigns by ranking for certain AdWords. Moreover, landing pages can increase conversions by setting up clear actions for losers to take.
Create a special landing pages that publicize NDP-related or NDP-themed products and services. Make sure you do enough research about the best seasonal keywords to get those ranks on Google SERPs. Also, craft eye-catching ads to get your user's attention.
3. Publish NDP-Themed Blog Articles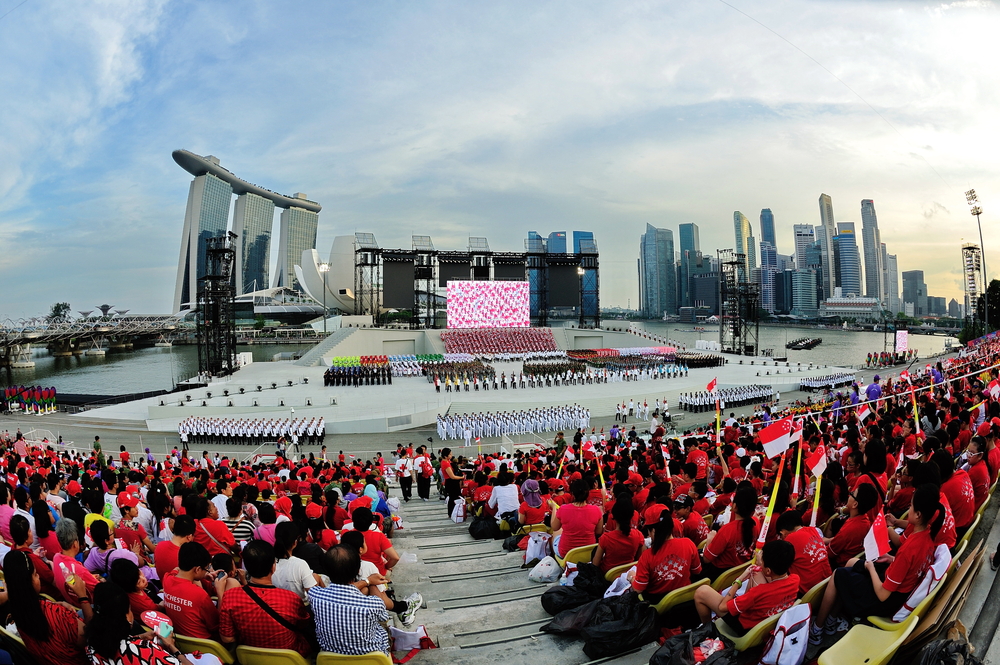 The next tip on our list of National Day 2019 Marketing Tips to Boost Sales in Singapore is to create blog articles.
Blogs are excellent for building internal links, connecting with your target audience, and demonstrating how your products and services would be of use to your customers.
Since National Day is round the corner, try publishing some NDP-related content and include internal links to relevant products and services.
We know coming up with blog topics is a bit more challenging than one might expect. So, we have 5 titles for you to explore:
10 National Day Specials You MUST Try Before They Run Out!
8 Insta-Worthy and Fashionable National Day Outfit Ideas for 2019
8 Rooftop Bars in the CBD to Catch the NDP 2019 Fireworks
21 National Day Nail Design Ideas to Celebrate NDP 2019
4 Tips to Take the Perfect NDP 2019 Selfie
4. Don't Forget Your Social Media
The last tip on our list of National Day 2019 Marketing Tips to Boost Sales in Singapore might not give you direct sales, but they are still effective in expanding your reach and showing a more human side of your company.
The biggest mistake in digital marketing is channeling all your effort into SEO and PPC and forgetting your social media campaigns.
According to Facebook Newsroom, there are 1 billion people on Facebook and there are more than 100 million people who use Instagram. Social networks are excellent platforms to boost brand awareness and get those conversions.
We have some social media content ideas to help you ride the #ndp2019 trend.
a. Host a Giveaway
Everyone loves free things. To celebrate National Day, run a competition on social media and giveaway your NDP-themed products.
We have a simple 8-step guide to help you host a successful giveaway. Click here to view. 
b. National Day Office Celebrations
Product advertising gets old after awhile because users and clients would want to have a look at the face behind your company's products and services. On the eve of National Day, get your staff to come in red and white and snap a picture or two.
Here's one that we did last year on Instagram:
https://www.instagram.com/p/BmN1g7qDuRg/?utm_source=ig_web_copy_link
c. Get a Mircoinfluencer to Review Your Products
Microinfluencers have been dominating Instagram marketing in Singapore. Send some NDP products to a local microinfluencer and have them review it. This would help you spread brand awareness and get those conversions.
Time to Start Planning
When planning, always put yourself in your target audience's shoes by asking yourself the following questions:
What does National Day mean to you?
What will you be doing this National Day?
How will your products/services make National Day 2019 even more memorable?
Not long now before National Day 2019 arrives! Start crafting your digital marketing plan to make sure you don't miss out on the huge opportunities this historic occasion has to offer.