5 Key Google Flights Features That Will Blow Your Mind
The holidays are approaching quickly! Whether you are in the mood for a Christmas in the tropical Boracay islands or a wintery getaway in Iceland, you need to book your flight tickets early to enjoy cheaper rates. Forget about tracking flight prices across the various booking websites like Zuji or Expedia. Instead, use Google Flights to choose the cheapest and most convenient flights for your trip.
About Google Flights
If you've not heard about Google Flights, it is a flight booking platform which helps you compare prices across various third-party air ticket suppliers as well as airlines. This medium was first launched on 13 September 2011.
Since it's launch, the platform has developed into a worthy competitor amongst booking websites. And it's no wonder why – it has all the features of a regular flight booking website and several other extensions that could make your vacation planning much easier.
If you are an avid traveller of any sort, you'd know about all those tricks that could get you better rates like using an incognito window and clearing your cache. Luckily, these tactics are effective on Google Flights too. Click here for some tips on how you can get cheaper rates.
Here is what the interface of Google Flights looks like: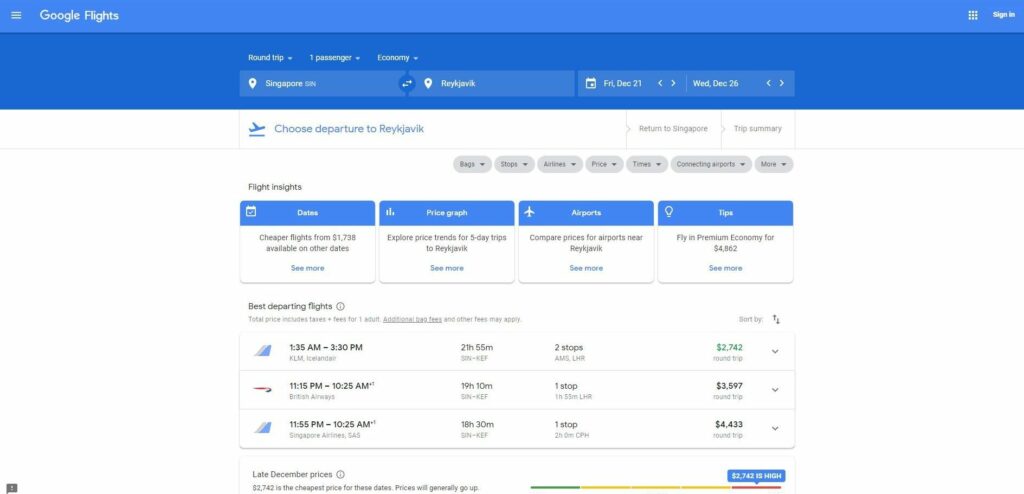 With a user-friendly interface as well as fast and fuss-free booking, Google Flights is a worthy rival against other booking platforms. It is customizable according to your destination, dates and number of passengers.
If you're still not convinced, read on to learn more about how Google Flights can improve the way you plan your vacation.
1. Flight Insights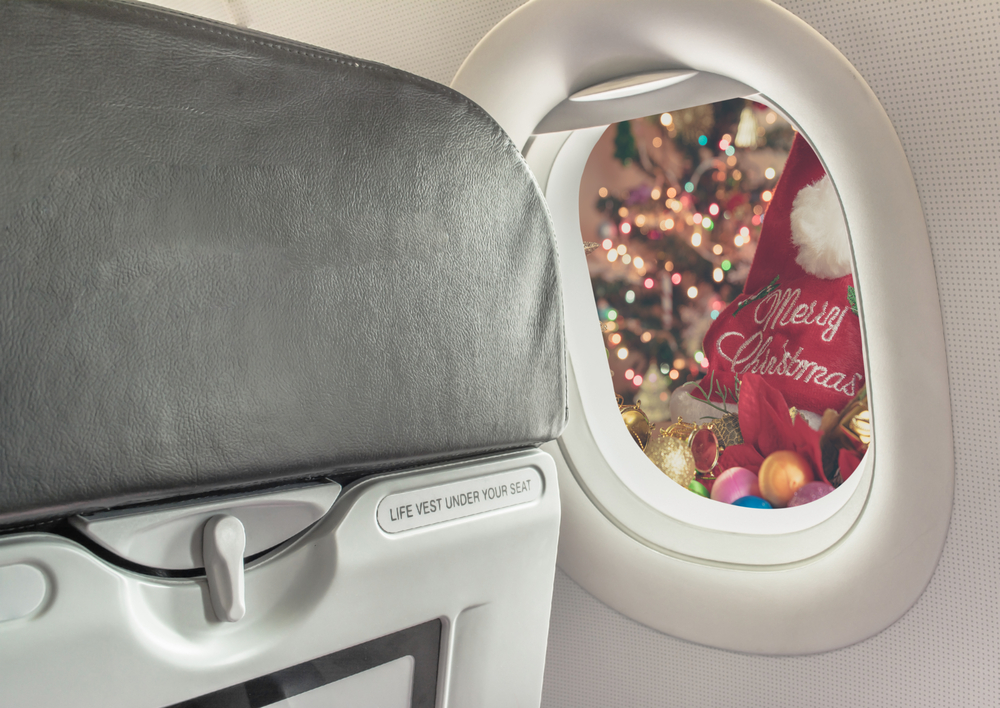 Firstly, Google Flights offers a unique Flight Insights feature which gives users all the information they need to book the best flight including flight dates across various dates in the month, an informative price graph, and a list of prices for airports near the destination of your choice.
In addition, Google also includes Tips to help travellers save, but more on that later.
For easy reading, all this information is comprehensively documented in a calendar, bar graph and map for easy visualization. Easy-to-read with comprehensive and accurate information, the Flight Insights feature is user-friendly and practical to help travellers choose the best flights for their trip.
Instead of changing the dates of their flights, travellers can simply use the Flight Insights extension to analyze the prices across various dates, trends as well as airports.
2. Flight Timings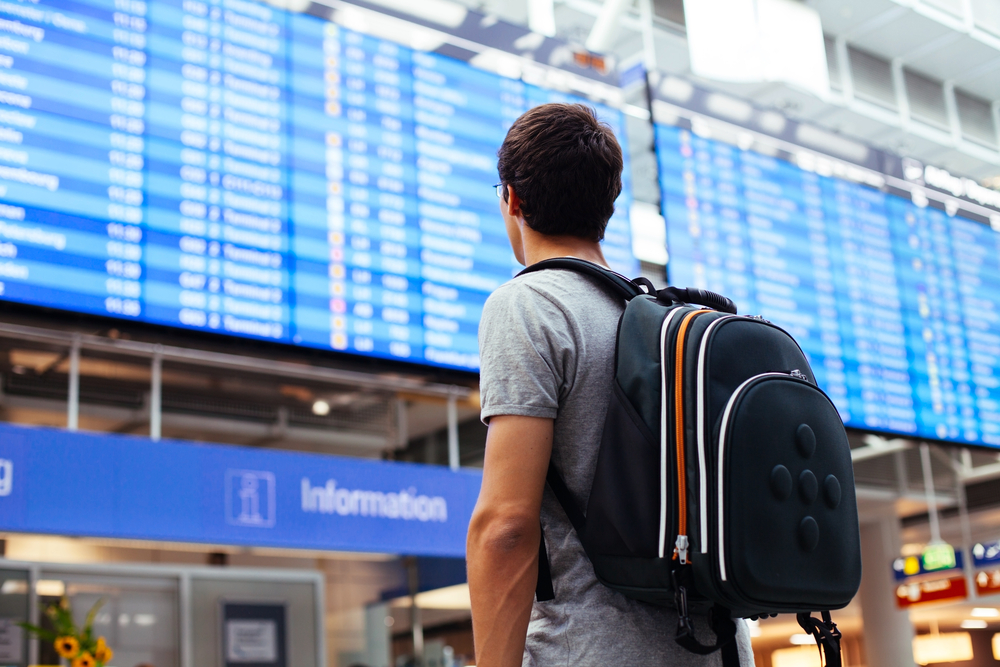 Next, users can easily access flight timings. Like other booking platforms, Google Flights gives users the basic flight information they need in a clean and simple interface that is easy on the eyes. Users can easily check the flight time, duration, number of stops and airline simply by using Google Flights.
3. More Sorting Features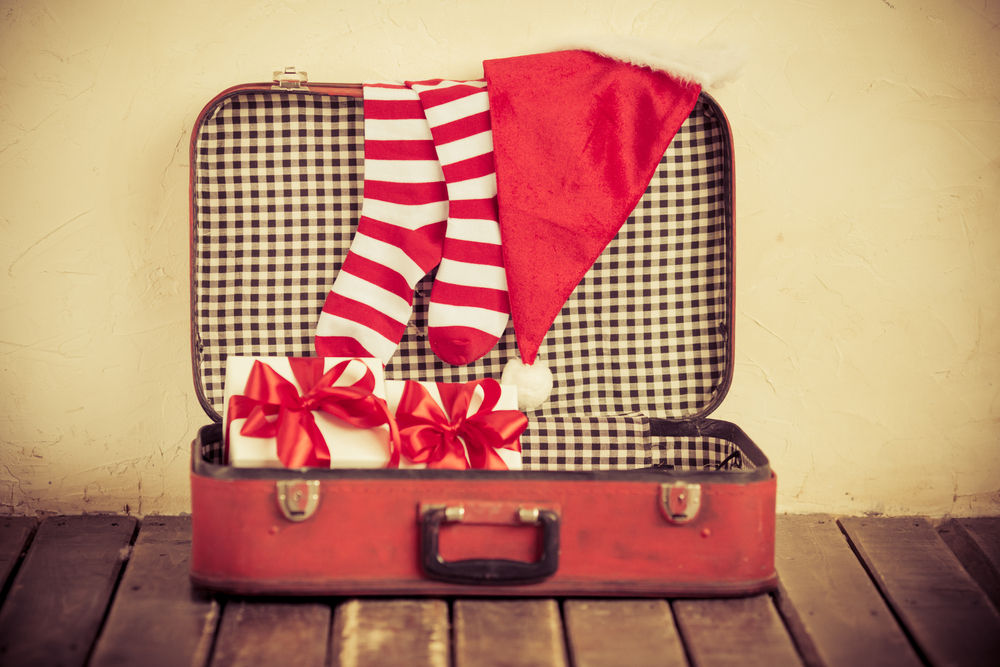 In addition, Google Flights ranks the search results according to users' preferences. Unlike regular booking websites which allow users to sort their results according to the price and duration, you could actually choose to sort their flights according to the departure and arrival time using Google Flights.
For instance, if you prefer taking midnight flights to the getaway of your choice, simply sort the results according to the departure time. This way, you will get all the midnight and odd-hour flights.
4. Travel Tips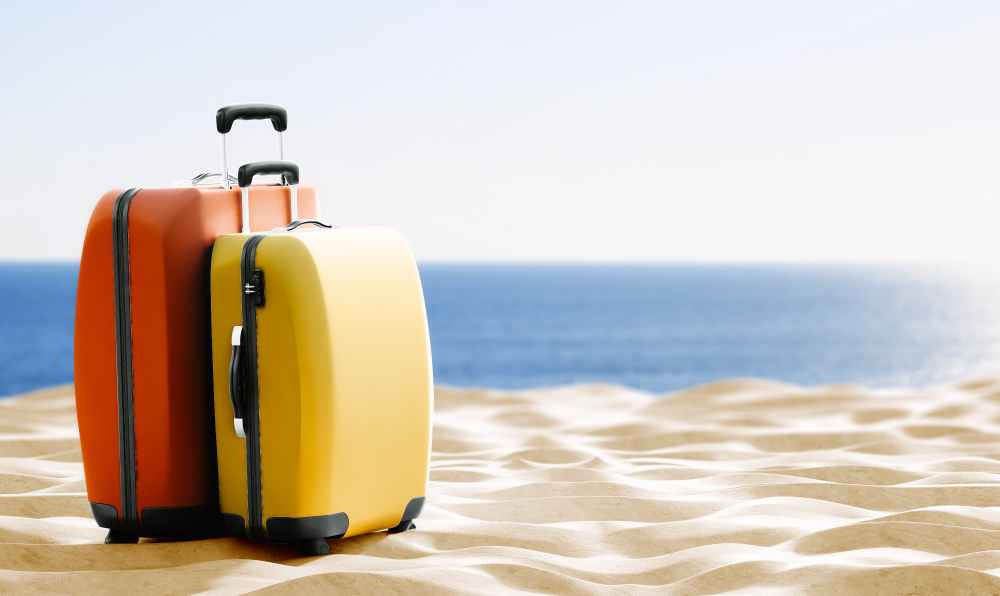 Earlier, we mentioned that the Flight Insights offers strategic travel tips, we'll delve further into it in this section.
The tips provided by Flight Insights are designed to help users maximize their Google Flight experience to get cheaper flights that are more comfortable and convenient. For instance, Google could recommend taking premium economy at reasonable prices for better services and comfort. They even offer a travel guide for the destination of your choice to help you make full use of your trip!
Simply click on the "Tips" tab to gain access to these special travel tips and tricks.
5. Filters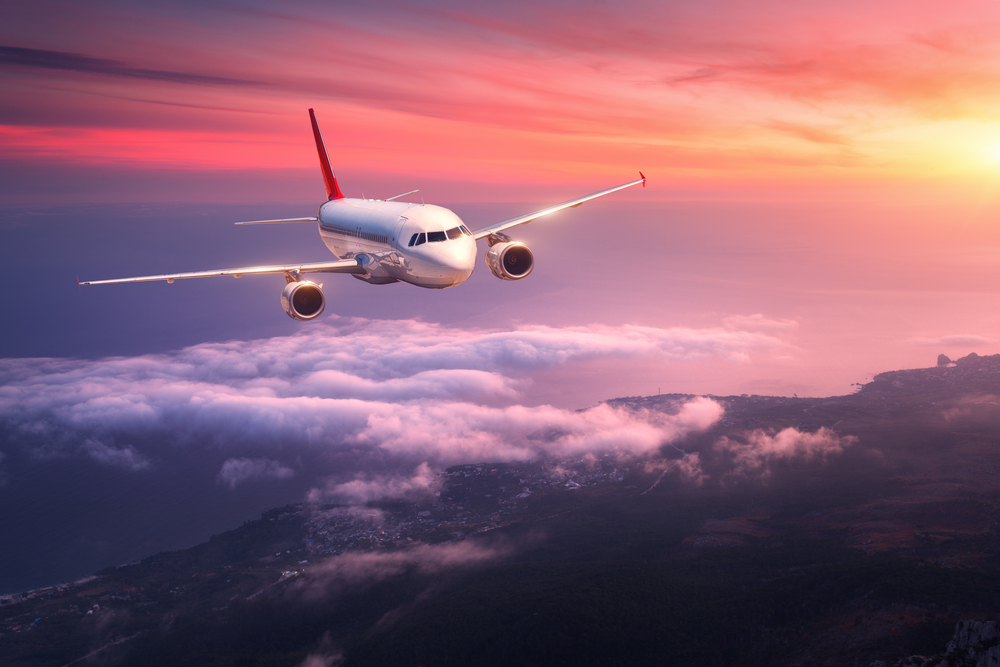 Fifth, Google Flights also offers a number of filters to help you choose the best flights for your getaway. These include bags, number of stops, airlines, prices, flight times as well as connecting airports. This helps users narrow down their extensive range of choices to choose the best flight for their vacation.
Concluding Remarks
Finally, while Google Flights was launched in 2011, it still remains a worthy and reliable booking website for travellers around the world.
Regardless, it is still crucial to book your flights early to save more. So let your travel wishes take flight and book your next getaway today!
Since you're booking a flight, you'll probably need to choose a comfortable accommodation for your stay too. Did you know that Google can actually help you compare prices across various hotel reservation platforms? Click here to learn more.