4 Unexpected Ways PPC and Content Marketing Work Hand-in-Hand
Content is king when it comes to Search Engine Optimization (SEO) and blogging. But did you know that PPC and content marketing is the ultimate recipe for more leads and sales?
This seems like an unlikely pairing since pay-per-click (PPC) marketing gets you fast revenue using catchy ad copies and ad texts while content marketing functions more like a long-term investment. But hear us out first, you might be surprised by our explanation!
The Relevance of Content
The foundation of digital marketing lies neither in web development, keyword research nor building backlinks.
Instead, it lies in quality content.
Google LOVES a great copy and the benefits of quality content are endless.
Content drives traffic to your website, optimise your website, enhance your professional image, and help you build internal links. But killer content also helps you enhance your PPC performance.
Likewise, paid promotion is also an effective means to drive traffic to your content. There are countless benefits to having a comprehensive and smart PPC strategy.
Getting your content noticed is one of them.
After all, when you are competing against billions of blogs and websites on the internet, some paid-advertising to catch your reader's attention could get you those clicks.
Convinced now? Read on to learn about how you can use the PPC and content marketing duo to your advantage.
4 Ways PPC and Content Marketing Work As a Team
Even if you are able to produce written works like J.K Rowling, you would probably need to utilise some advertising to get those clicks. Likewise, you need to write killer copies that sell in order to earn that click and your readers' trust.
Learn on to discover how PPC and content marketing work together.
1. Make a Good First Impression
Bad grammar and poorly thought-out ad copies will implicate the professional image of your company. In fact, your ads and ad copies are the first few things users will see when they are searching for specific products and services. In this sense, it is imperative to have perfect grammar and punchy ad copies to get you those clicks.
This is where content marketing comes in.
When drafting your ad copies, try to include power and emotional words that empower your audience but also allow you to gain their trust. Include a catchy call-to-action to get more traffic to your website.
Killer ad copies get you off the right foot and you would be more able to get the clicks you need to your respective landing pages.
2. Bias Your Readers Towards Your Content
The great thing about PPC is that you can control the types of people who view your ads.
Make your content relevant to your target audience by writing in the language that resonates with them. Also, incorporate content that your target audience would find useful.
Some aspects to consider when targetting are:
The location of your audience
The age-range
Your audience's interests
3. Determine Your Content Subject
Another exceptional aspect of PPC is that it helps you track the demographics of people who end up on your landing page. These insights could be useful in helping you develop a content strategy.
Once you have enough data to view the gender, age group and interests of your audience who click on your URLs, you would be able to craft a more effective content strategy to help you drive more clicks from your target audience.
Make sure that your content is relevant and valuable for your target audience. Always try to include products and services from your website that are relevant to them.
3a. Create Landing Pages That Matter
When you know what types of content work best for your target audience, you would have sufficient data to create landing pages to satisfies your users and their goals.
Create seasonal landing pages with the buyer's journey in mind as well as your ultimate aim. This could come in the form of gift guides or promotional pages. Read more from Search Engine Journal's Lindsay Boyajian about how you can use SEO to drive more conversions by clicking here.
4. Build Trust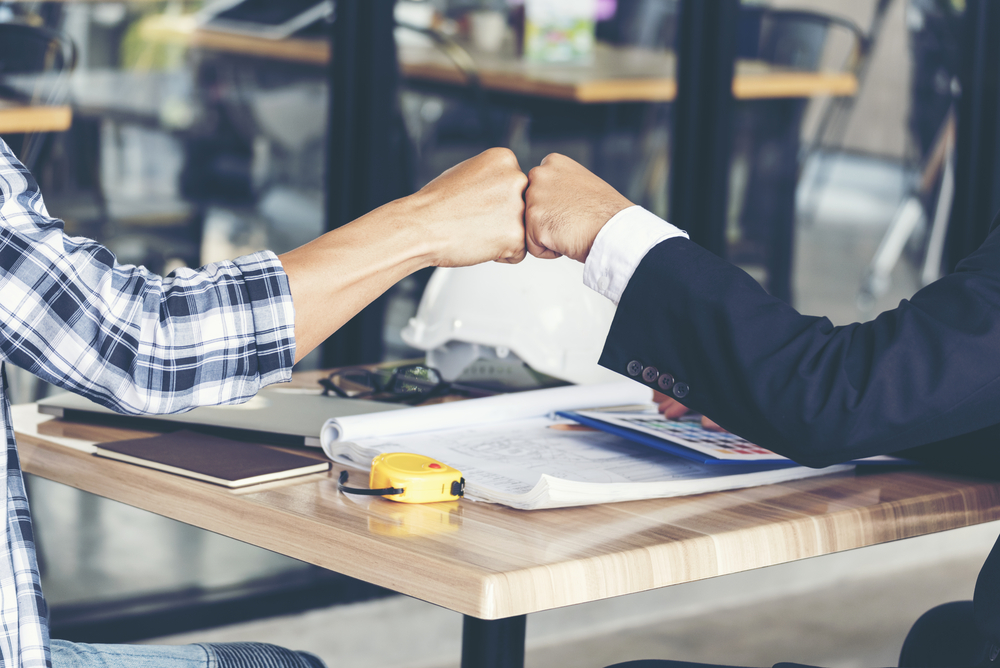 "Content builds relationships. Relationships are built on trust. Trust drives revenue." – Andrew Davis
While PPC might earn you those clicks, content is what builds trust.
Getting clicks to your landing pages might be easy, but quality and authoritative content on your landing pages are what keeps your readers on your website.
Insightful content which provides questions to users' search queries and also makes the clicks worth their while.
With all that being said, ensure that your content actually helps your readers and gives them the answers that you need. When you instil that sense of trust, users are more likely to click on your ads and stay on your website.
The Dynamic (But Unlikely) Duo
PPC and content marketing might seem like polar opposites. But they can be combined to drive more traffic and revenue to your website.
By integrating the best practices of content marketing with your PPC strategy, you would be able to build on the strengths of both forms of digital marketing to get the conversions and leads to your website.
All in all, when used together, PPC and content marketing can do wonders for your website.
Paid advertising is not limited to PPC. Facebook ads are effective too! Find out how Facebook Ads can help you enhance brand awareness and drive conversions by clicking here.
Sadly, content creation isn't as 'effortless' as it seems. Even the most seasoned content writer might encounter a writer's block when they are working. If you are struggling with putting your thoughts into words, click here for 8 ways to overcome a writer's block.
Have you implemented these PPC tips into your advertising strategy? You might be in trouble if you haven't! Click here for 5 PPC tips to survive 2019.