Dad-icated Marketing Promo Ideas In Singapore For Father's Day 2023
With Father's Day fast approaching in Singapore, it's time to think about how businesses can creatively honour all dads while also engaging potential customers.
In 2023, it's not enough to simply stock up on the "Best Dad" mugs or ensure that your staff know the difference between a wrench and a spanner. Instead, it's about crafting promotions that are as compelling as a cup of kopi-o (that's black coffee for our non-Singaporean friends) on a Monday morning – one that captures the essence of this special day and connects with your customers at a deeper level.
With the continued growth of e-commerce and digital marketing, businesses have even more opportunities to connect with their customers in meaningful way. This guide is your one-stop shop for all things related to Father's Day marketing. From getting into the minds of your customers to spinning the digital marketing top like a pro, we've got you covered with an array of innovative ideas.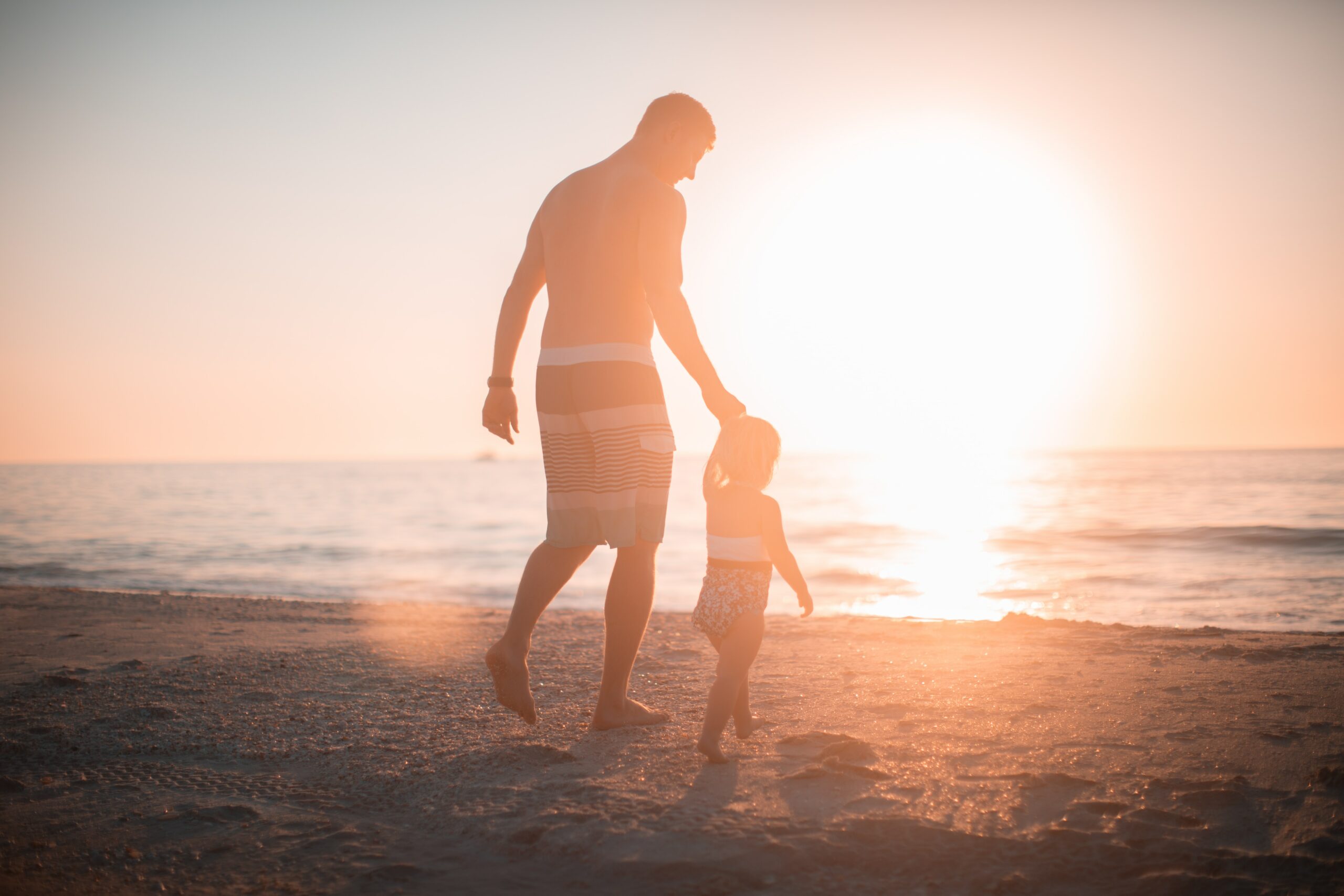 When Is Father's Day 2023 Celebrated In Singapore
Father's Day – that time of the year when we celebrate our home's unsung heroes, our very own superheroes sans the cape, is fast approaching.
In Singapore, Father's Day will be celebrated on Sunday, the 18th of June 2023.
So, as we gear up for Father's Day 2023 in Singapore, let's take a moment to appreciate the importance of this special day and the unique opportunities it presents for businesses to connect with their customers.
Tune Into Dad's Frequency: Know Your Audience For Father's Day 2023
Knowing your audience is the first step in any successful promotions strategy. So, who exactly are they and what makes them tick?
First identify your target demographic for Father's Day. Are they the children seeking to shower their fathers with love and gifts? Or perhaps the spouses or partners aiming to orchestrate a memorable day for the fathers in their lives? The key lies in understanding these various customer segments, each with unique behaviours and preferences.
Next, immerse yourself in the buying habits related to Father's Day. What kind of gifts are popular? Are experiences favoured over physical products? Can we spot a trend in the last-minute frantic shopping, or do people plan well in advance? The answers to these questions will offer valuable insights and aid in the tailoring your marketing efforts.
Equally important is the comprehension of preferences surrounding the celebration. For example, does a quiet family dinner at home strike a chord, or is an adventurous day out of the order of the day? By understanding the preferred ways of celebrating, you can align your business offerings and promotions to these trends, making your ideas more appealing to the customers.
The bottom line is – listen, observe, and absorb. By doing so, you'll have a roadmap to guide your Father's Day marketing initiatives, and you'll be able to design promotions and ideas that truly resonate with your audience. Remember, they're more likely to listen when you speak their language!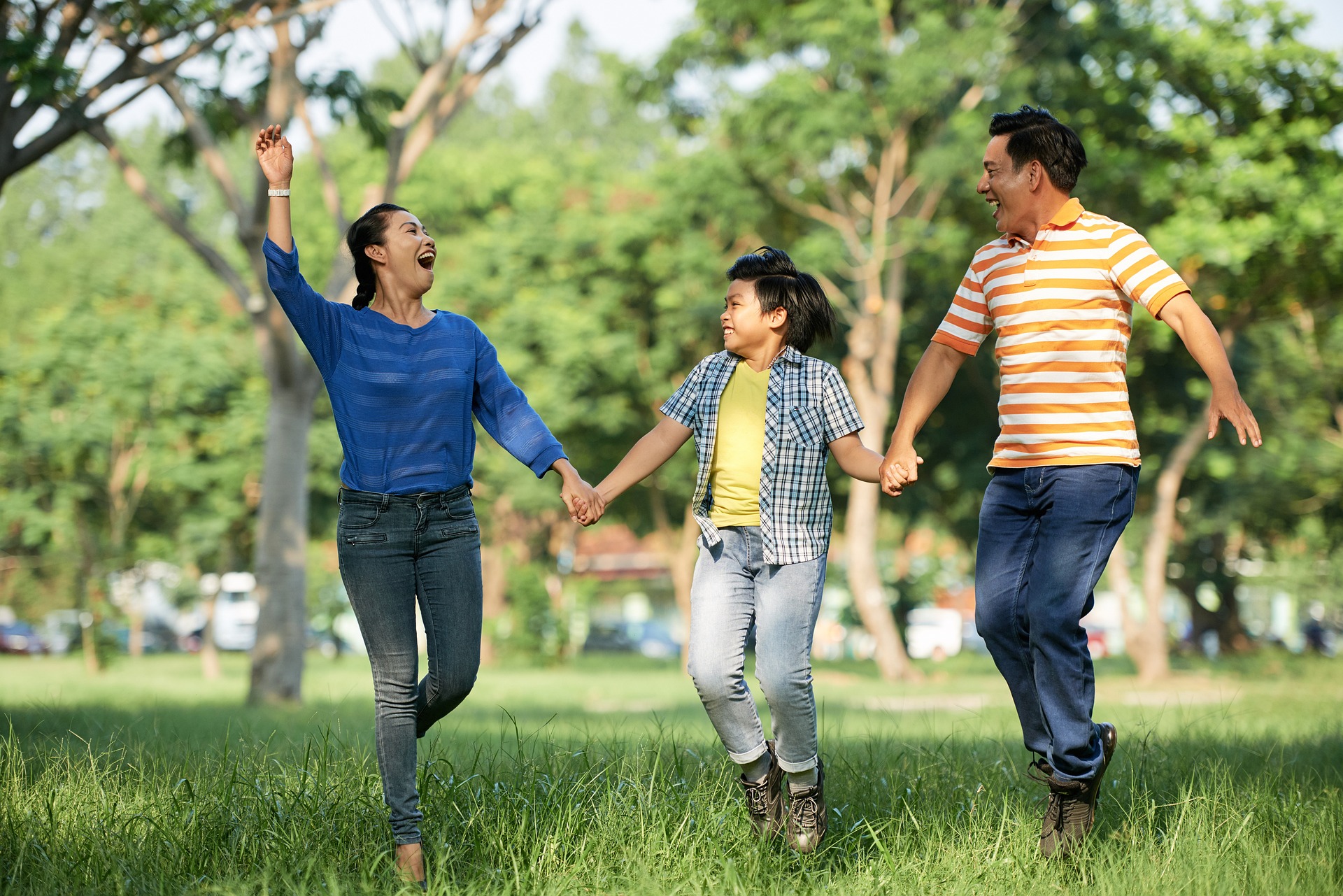 Creative Promo Ideas For Father's Day 2023
Now that you're armed with a thorough understanding of your audience, it's time to let your creative juices flow. Crafting engaging marketing strategies for Father's Day 2023 can be as fun as it is beneficial to your business. Let's dive in!
Father's Day Promo Idea #1: Offer Father's Day discounts & promotions
Everybody loves a good deal, and your customers are no exception. Celebrate the fathers by offering irresistible discounts or promotions. Perhaps a buy-one-get-one-free offer on dad-centric items or an attractive deal on purchases above a certain amount. The aim is to make your customers feel they're getting more bang for their buck.
Father's Day Promo Idea #2: Launch themed products or services
Why not add a dash of Father's Day spirit to your offerings? Themed products or services generate buzz and contribute to the festive atmosphere. Consider introducing limited-edition items or services tailored specifically for the day. The exclusivity can be a big draw!
For instance, if you're a clothing brand, you might roll out a special line of Pops T-shirts or a collection inspired by iconic father figures. If you're in the food and beverage industry, consider a special Father's Day menu or a Dad's Favourite Dish that is only available for a limited period. For service-based businesses, think about Father's Day specials, such as a Dad's Day Off spa package or a Father's Golf Day outing.
Father's Day Promo Idea #3: Host Father's Day events or contests
Events or contests can ramp up the excitement leading up to Father's Day. How about a Super Dad competition? This could involve customers nominating their dads and sharing stories of why they believe their father is a 'Super Dad'. Not only does this create an emotional connection with your audience, but it also generates user-generated content that you can share on your social media platforms or website.
Another idea could be a Dad Jokes competition, where customers share their favourite (or most groan-worthy) dad jokes. This could easily create a ripple effect of laughter and engagement across your online platforms, amplifying the visibility of your brand.
The key is to engage your audience, make them laugh, and give them memories to last a lifetime.
Father's Day Promo Idea #4: Collaborate with local businesses for cross-promotion
Two heads are indeed better than one. Team up with a complementary local business for a cross-promotion. This could be a joint discount or a co-hosted event. It's a win-win situation, helping both companies reach a broader audience.
Imagine this: your gourmet cafe partners with a popular bookstore for a Father's Day special. You could offer a joint discount where any purchase from the bookstore entitles the customer to a discounted cup of your finest brew. Alternatively, the bookstore could offer a discount on any father-related books for customers who bring a receipt from your coffee shop. This collaboration not only adds value to your customers' shopping experience, but also drives traffic between both businesses.
Co-hosted events are another exciting possibility. Consider holding a Father's Day barbecue or a charity fun run, where your products or services and those of your partner business are showcased. For instance, if you're a sports equipment store, you could team up with a local fitness centre to host a Father's Day fitness challenge. You provide the gear, they provide the venue and trainers – it's a match made in marketing heaven!
These partnerships are a win-win situation. They not only help both companies reach a broader audience, but also foster a sense of community and collaboration. By choosing a partner whose business complements yours, you can create a synergy that enhances both brands' reputation and visibility, while offering your customers more value for their Father's Day celebration.
Remember, the sky's the limit when it comes to creativity. So let these marketing ideas be your springboard, and let your imagination run wild. With the right mix of creativity and strategy, your Father's Day 2023 promotions in Singapore will be a smashing success!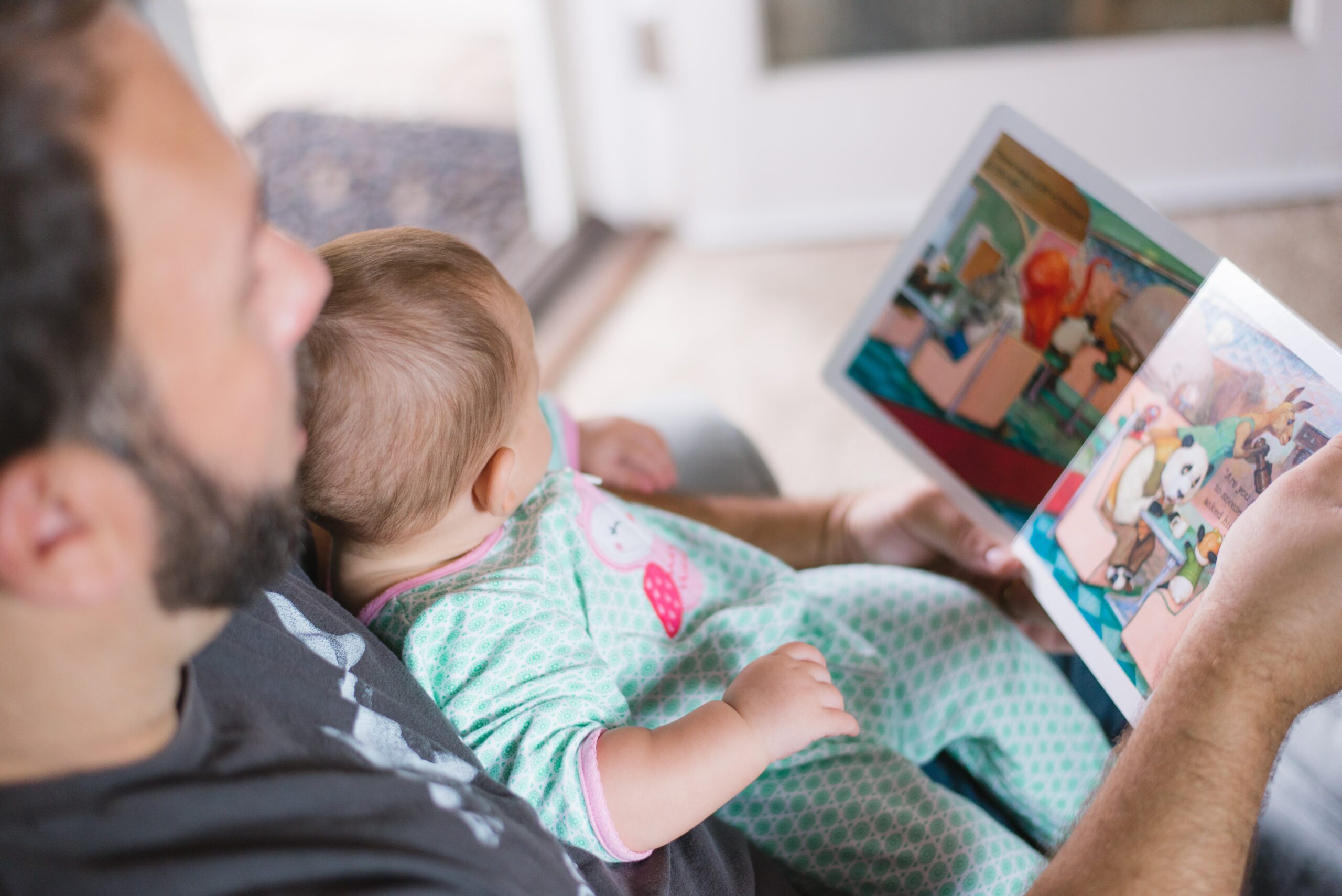 Most Successful Father's Day Promo Campaigns Beyond Singapore
To inspire your Father's Day 2023 campaign, let's take a look at some of the most successful and heartwarming Father's Day promotion campaigns in recent years. From emotional tributes to humourous ads, these brands have truly mastered the art of Father's Day marketing. Let's uncover the secret sauce of their success.
Promo Campaign #1: Macy's – Father's Day: Celebrate That Style
Macy's Father's Day campaign in 2022 paid a heartfelt tribute to dads and their distinctive styles. By showcasing a variety of dad styles and the lessons they pass down to their children, Macy's underlined the bond between fathers and their children, recognising the influence of fathers on the next generation's style and values.
Success Factors:
The campaign was relatable, touching on the universal theme of fathers' influence on their children.
It showcased the breadth of Macy's product range, catering to the different styles of every dad.
Macy's successfully used emotion to connect with their audience, fostering a sense of nostalgia and warmth.
Promo Campaign #2: FedEx: Father's Day: Delivering Quality Time
FedEx's Father's Day campaign underscored the brand's commitment to delivering more than just packages. The campaign painted FedEx as a facilitator of quality time between fathers and children, amplifying the brand's role in making special occasions even more memorable.
Success Factors:
The promotion effectively humanised the brand, highlighting FedEx's role in facilitating important family moments.
It cleverly tied the brand's core service – delivery – to the emotional significance of Father's Day.
FedEx's campaign was heartwarming, evoking positive emotions associated with the brand.
Promo Campaign #3: McDonald's: Teaching My Father How To Eat McDonald's
This campaign cleverly capitalised on the fame of comedian Jack Whitehall and his father, Michael. The humorous ad showed Jack teaching his dad how to eat a McDonald's Big Mac, resulting in a lighthearted and engaging advertisement.
Success Factors:
McDonald's effectively leveraged famous celebrities, adding entertainment and recognition.
The promotion created a funny, relatable scenario that resonated with the audience, fostering goodwill and amusement.
The Father's Day campaign smartly showcased the product (Big Mac) in a humorous context, driving product interest.
Promo Campaign #4: Netflix Anime: Happy Father's Day with Anime Dads
Netflix's Father's Day campaign uniquely utilised Anime dads to celebrate the occasion. By featuring clips of father figures from various Anime series, Netflix appealed to its Anime-loving audience, underscoring the depth and diversity of fatherly figures in its Anime collection.
Success Factors:
The campaign promotion cleverly targeted a specific audience segment – Anime fans.
Netflix used its content creatively to highlight the theme of Father's Day, showcasing the emotional range of its Anime library.
The campaign successfully tied in the product (Netflix's Anime series) with the Father's Day occasion.
Promo Campaign #5: Aviation Gin: Nick Cannon's Vasectomy
In a rather unconventional Father's Day campaign, Aviation Gin presented a humorous ad featuring Nick Cannon discussing the benefits of a vasectomy. Additionally, the ad featuring Ryan Reynolds took a light-hearted approach to Father's Day, presenting the 'gift of not giving'.
Success Factors:
The campaign's unconventional approach was attention-grabbing and memorable.
Leveraging celebrities like Nick Cannon and Ryan Reynolds added a touch of humour and star power.
Despite the humorous approach, the promotion effectively showcased the product – Aviation Gin.
These successful campaigns prove that combining emotional resonance, humour, relatability, and clever product integration can make a Father's Day campaign memorable. In addition, they inspire your Father's Day marketing promotion strategy, showcasing the diverse ways you can connect with your audience on this special occasion.

Leverage Digital Marketing Strategies For Father's Day 2023 In Singapore
You have your creative cap and are ready to dive into the sea of marketing ideas. But before you do, let's remember the digital world. Digital marketing strategies such as Search Engine Optimisation (SEO) and social media can seriously boost your Father's Day 2023 promotions.
1. Utilise SEO for Father's Day-related searches
SEO is truly your best friend in the run-up to Father's Day. Use relevant keywords to improve your visibility in search engine results. For example, think of "Father's Day gift ideas", "Father's Day promotions", or "Father's Day events". You'll attract potential customers to your business by appearing in these search results.
2. Content promotion ideas for Father's Day
Besides SEO, informative, engaging content can also work wonders for your campaign. How about a blog post detailing "Top 10 Gift Ideas for Father's Day" or a fun video tutorial on how to wrap the perfect gift? The goal is to provide value to your customers, build trust and keep your brand in their minds.
Platforms like TikTok offer an excellent stage for creating engaging video content. To understand how to create captivating video content, check out these best TikTok ads for inspiration.
3. Social media advertising strategies
Similarly, social media advertising can turbocharge your outreach. Use targeted ads to reach your ideal audience, leveraging Facebook, Instagram, and LinkedIn. Ensure your ads are visually appealing and contain a compelling call to action.
For example, Facebook's targeted advertising can help you reach the right audience. To learn more about leveraging Facebook for your business, check out Singapore's best Facebook Business Pages and see how they did it.

Preparing Your Business Operationally for Father's Day 2023 In Singapore
While creative marketing ideas and digital strategies are integral to your Father's Day campaign, let's remember the operational side of things. After all, what good is a winning promotion strategy if you're unable to meet customer demand or provide excellent service?
1. Ensure sufficient inventory
Stock availability is critical. Whether it's your best-selling items or the limited-edition Father's Day specials, ensure you have ample stock to meet the expected demand. Running out of popular items can lead to customer disappointment and harm your reputation.
2. Staffing considerations
An influx of customers could put a strain on your staff. Think about whether you need extra hands on deck during this period. If so, plan to ensure you have enough staff to provide excellent service without exhausting your team.
3. Enhance customer service for the occasion
Father's Day is a time of celebration, and this spirit should extend to your customer service. Train your staff to interact with customers in a manner that's in keeping with the festive atmosphere. Whether it's offering gift recommendations, understanding the return policy for Father's Day gifts, or simply sharing a warm greeting, every interaction should enhance the customer's experience.
Investing time in these operational preparations will ensure your business is ready to handle the Father's Day rush. By marrying effective marketing strategies with solid operational planning, you're setting the stage for a successful Father's Day 2023. So, gear up and prepare to make this Father's Day memorable for your business and customers.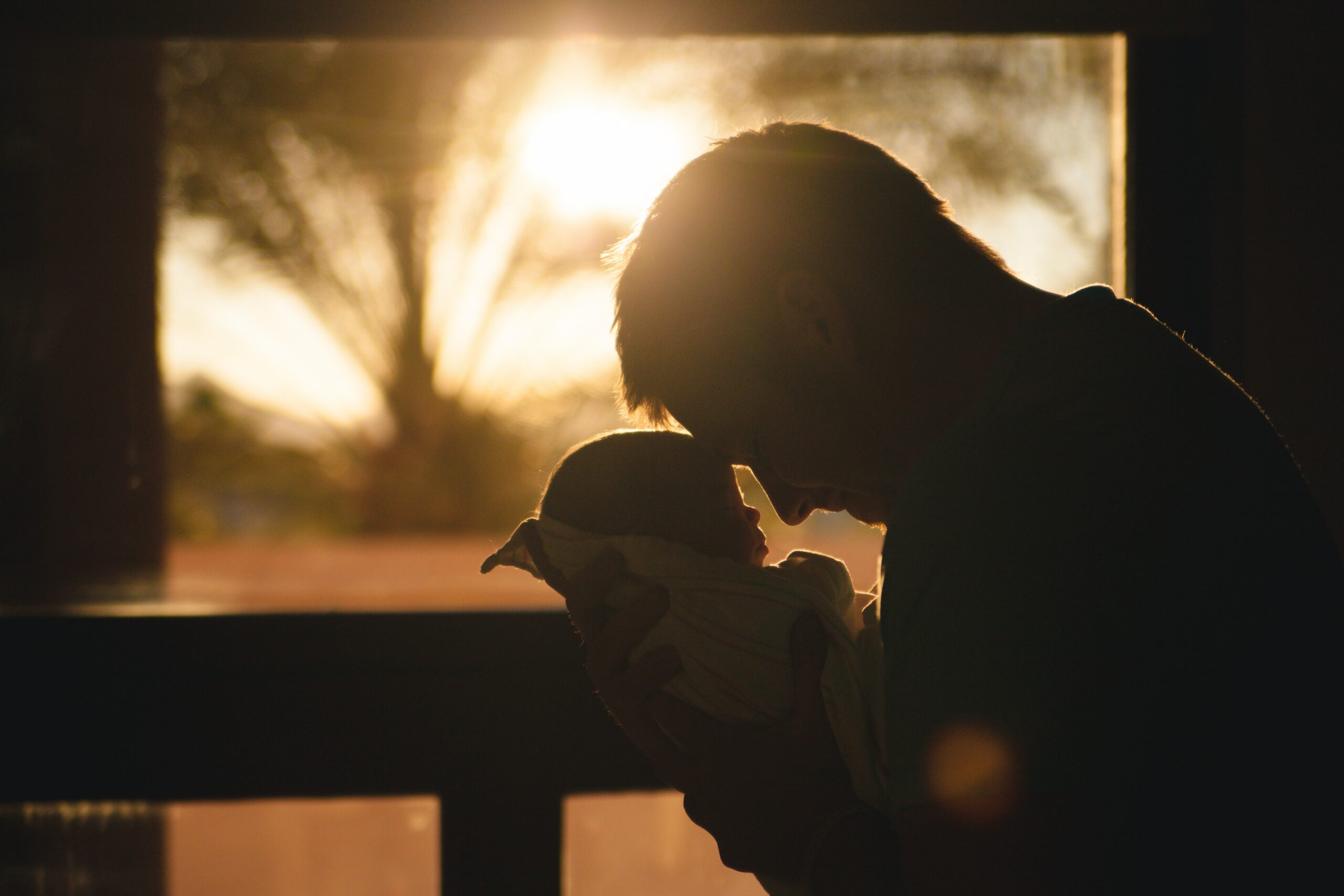 Make Father's Day 2023 Unforgettable With First Page Singapore
We've travelled a long way together on this journey of Father's Day marketing preparation. From understanding your audience and creating innovative promotions to leveraging digital strategies and ensuring operational readiness, we've covered it all.
However, the most important takeaway is this: a successful Father's Day campaign is about more than just driving sales. It's about connecting with your audience on a deeper level and creating memorable experiences. After all, this special day is about celebrating the incredible fathers in our lives, and as a business, you have the unique opportunity to be a part of that celebration.
As we gear up for the celebration this June 2023, let's not just focus on the bottom line. Let's create campaigns that make people smile, promotions that make hearts flutter, and experiences that stay with people long after the day is over.
If you need help crafting an unforgettable marketing campaign for Father's Day, reach out to our team at First Page, a leading digital marketing agency in Singapore. We can also help you leverage multiple digital platforms to maximise your reach with our social media agency services.
So let's make Father's Day unforgettable this year. Here's to a successful campaign and a happy Father's Day to all the dads out there!