Jet-Set With Singapore's Top 10 Travel Influencers For The June Holidays
Seeking inspiration for your next grand escapade with the kids during the June holidays? Look no further! Our top travel influencers in Singapore are here to ignite your wanderlust and guide you in organising the perfect trip, whether it's exploring exotic destinations or embarking on exciting adventures abroad.
Get ready to embark on unforgettable journeys and create precious memories with your loved ones. Ready, jet set, go!

Top Travel Influencers In Singapore To Follow This June Holidays
These Singapore influencers such as IG stars and YouTubers have made their mark by showcasing not just their fun in the country, but their overseas escapades too, offering a wealth of ideas for families planning their next adventure during the June holidays. From breathtaking landscapes to cultural immersion, their content will transport you to far-flung destinations and open your eyes to the endless possibilities of travel.
Let's take a closer look at the travel mavens who are shaping Singapore's holiday scene. With their captivating storytelling and stunning visuals, these influencers are about to become your go-to guides for the ultimate June getaway.
View this post on Instagram
Singapore Travel Influencer #1: Grace (@graceglazee)
First up is Grace, a Singapore travel enthusiast with a knack for uncovering less-trodden paths.
Her IG feed is your go-to Instagram influencer for offbeat Singaporean adventures. It is a vibrant collage of cityscapes, mouth-watering local dishes, and lesser-known local attractions. Each post pairs a stunning image with a mini travel guide in the caption, making her page a treasure trove of inspiration and information.
This multi-talented influencer is also a YouTuber too! Over on YouTube, Grace brings her followers along on her explorations through immersive travel vlogs. From bustling hawker centres to serene parks, her videos offer a first-person perspective of Singapore's diverse offerings. Her genuine interaction with locals and authentic experiences make her channel a must-follow for those seeking a fresh and personal view of Singapore.
View this post on Instagram
Singapore Travel Influencer #2: Simon Chan (@travelledpaths)
Simon Chan, a seasoned hiker and fervent explorer, is our next travel influencer based in Singapore you should follow. His infectious passion for outdoor adventures shines through in his posts, offering a unique glimpse into not just Singapore's wild side, but also the natural wonders of various countries he has explored.
On Instagram, Simon's feed is an exciting blend of city escapes and wild adventures, featuring both Singapore and far-flung destinations. His photos capture the breathtaking beauty of nature, from the dense forests of Singapore to the rocky mountain terrains of other countries. Each post, accompanied by an engaging narrative, becomes a portal to an adventure, inspiring his followers to embark on their own explorations.
Simon extends his influence through his Facebook group, The Adventure Village. This community is a lively hub for sharing travel stories, hiking experiences, and practical tips for outdoor adventures. From seasoned hikers to novice explorers, all find value in the wealth of information and camaraderie this group offers, making it an excellent resource for anyone yearning for a taste of adventure.
View this post on Instagram
Singapore Travel Influencer #3: Cynera Clement (@cynera)
Next, let's turn our attention to Cynera Clement, an influential Singapore-based travel enthusiast who has been captivating hearts with her vibrant and eye-catching travel photos. With an impeccable eye for detail, Cynera masterfully captures the essence of her travel experiences, resulting in an Instagram feed that is not only visually appealing but also highly informative.
Cynera's Instagram feed is a visual delight, filled with stunning travel photographs that showcase her adventures in Singapore and beyond. Each photo tells a story, offering a glimpse into the unique cultures, breathtaking landscapes, and hidden gems she encounters along her journey. Through her engaging captions, Cynera shares insightful details and recommendations, making her feed both a source of inspiration and a valuable resource for fellow travellers.
View this post on Instagram
Singapore Travel Influencer #4: Amelyn Beverly (@amebeverly)
Who can forget her iconic Disneyland posts? Amelyn's fashion-forward approach to travel, coupled with her global explorations and captivating YouTube presence, has garnered her a dedicated following. Whether you're seeking fashion inspiration or a taste of luxury travel, following Amelyn on Instagram and subscribing to her YouTube channel will undoubtedly add a touch of sophistication and excitement to your travel aspirations.
Amelyn showcases various glamorous getaways and fashionable moments from her travels around the world with her husband, Dan. From high-end resorts to trendy city streets, her photos on Instagram exude elegance and an eye for aesthetics. But what sets Amelyn apart is her ability to infuse her journeys with local authenticity. She uncovers hidden gems, seeks out unique experiences, and immerses herself in the local culture, making her feed not only visually appealing but also culturally enriching.
On YouTube, Amelyn also shares her travel adventures with her husband, adding an extra layer of fun and connection to her content. Her travel vlogs provide stunning glimpses into their experiences, bringing viewers along on their stylish and exciting escapades that make them a joy to watch.
View this post on Instagram
Singapore Travel Influencer #5: Herman & Cheryl (@todayweexplore)
Other than Amelyn and Dan, Herman & Cheryl are also your go-to influencers for those who enjoy #CoupleGoals. This dynamic duo explores Singapore (and the world) together, offering a wide range of travel experiences, from cultural immersion to scenic road trips.
Their Instagram account is a visual journey through their shared explorations. From cultural immersion in Singapore's vibrant neighbourhoods to scenic road trips along picturesque landscapes, Herman & Cheryl showcases the beauty of their travel experiences. Their captivating photos further capture the essence of each destination, offering a glimpse into their exciting escapades and the joy they find in discovering new places together.
View this post on Instagram
Singapore Travel Influencer #6: Bino Chua (@iwanderrr)
Bino Chua is another travel influencer and enthusiast you shouldn't miss. He often showcases a treasure trove of stunning landscapes and detailed travel guides, making him a valuable influencer for anyone exploring Singapore.
But what sets him apart is his dedication to offering more than just stunning images. Bino goes the extra mile by providing detailed travel guides in his captions, sharing valuable insights, tips, and recommendations. He also writes on a travel blog iWandered. His articles complement his Instagram content by offering in-depth reviews, detailed itineraries, and personal narratives of his travel experiences. From hotel reviews to destination guides, his blog posts provide a deeper level of insight that can greatly enhance your travel planning process during the June holidays. It is truly a valuable resource for travellers seeking more comprehensive information beyond what can be shared through Instagram captions alone.
View this post on Instagram
Singapore Travel Influencer #7: Pamela Loh (@pamgoestravelling)
Pamela Loh is another Singapore travel influencer who brings a touch of adventure to her travel experiences. Her content is as diverse as captivating, from diving with manta rays to exploring Singapore's heritage trails, Pamela's .
Through her stunning photography and engaging captions, she shares her unique experiences, taking her followers along on thrilling journeys. Her posts really reflect her adventurous spirit and showcase the beauty of the destinations she explores.
Other than being on Instagram, Pamela also maintains a travel website, aptly named Pam Goes Travelling, with detailed reviews, comprehensive itineraries, and personal narratives that go beyond what can be shared through Instagram alone. Pamela's blog is a valuable resource for those seeking in-depth information, practical tips, and recommendations, especially for solo travellers (maybe for holidays without the kids after the June hols?). Her commitment to providing detailed insights through her blog posts allows readers to gain a deeper understanding of the destinations she visits.
View this post on Instagram
Singapore Travel Influencer #8: Shu (@shuutravels)
Shu is another extraordinary Singapore travel influencer with a distinctive storytelling style that sets her apart. Her content spans a wide range of travel experiences, from luxury resorts to local street food, and is presented with a personal touch that makes her followers feel as if they are right there with her.
Through her beautifully curated photos and captivating captions, she effortlessly transports her audience to the destinations she explores. Whether she's indulging in a luxurious resort getaway or sampling delectable street food, Shu's personal touch shines through, making her followers feel connected to her experiences.
Shu also showcases her travels on TikTok. With her vibrant personality and unique storytelling style, she has amassed a substantial following. Her TikTok videos provide a dynamic and immersive perspective of her journeys, allowing her followers to experience her adventures in bite-sized and engaging snippets.
View this post on Instagram
Singapore Travel Influencer #9: Jessica Liu (@jesssseca)
Ahhh, everyone's childhood idol. Jessica Liu is a familiar face in the media scene as a Singapore-based actress known for her upbeat personality and love for travel. Her posts often feature beautiful destinations, local eateries, and travel tips, making her an ideal follow for anyone planning a trip to Singapore.
Jessica's Instagram is a visual diary of her exciting travel escapades that takes her followers on a journey to stunning locations, showcasing the best of what Singapore and other destinations have to offer. Her energetic and positive persona shines through, with her captivating photos and engaging captions inspiring others to embark on their own travel adventures.
As an actress, Jessica's reach extends beyond the realm of travel enthusiasts. Her presence in the entertainment industry increases her visibility and expands her audience, allowing her to connect with a diverse range of followers who are drawn to her engaging content, both on and off the screen. This dual role as an influencer and actress enhances her ability to inspire and entertain, making her a compelling figure in the travel influencer landscape.
View this post on Instagram
Singapore Travel Influencer #10: Janice Lim (@wheresjanice)
Last but not least, Janice Lim is a travel enthusiast passionate about exploring new places and trying local foods.
From picturesque landscapes to mouthwatering culinary delights, her photos capture the essence of the destinations she visits. Janice's charming captions provide personal insights, sharing her travel stories and creating a sense of connection with her audience.
This Singapore travel influencer also posts regularly on her Where is Janice website. She offer in-depth accounts of her travel experiences, complete with detailed itineraries, helpful tips, and engaging narratives. A notable example is her insightful blog post about a 9-day trip to Osaka, Kyoto, and Tokyo, which offers readers a comprehensive guide to navigating these vibrant Japanese cities.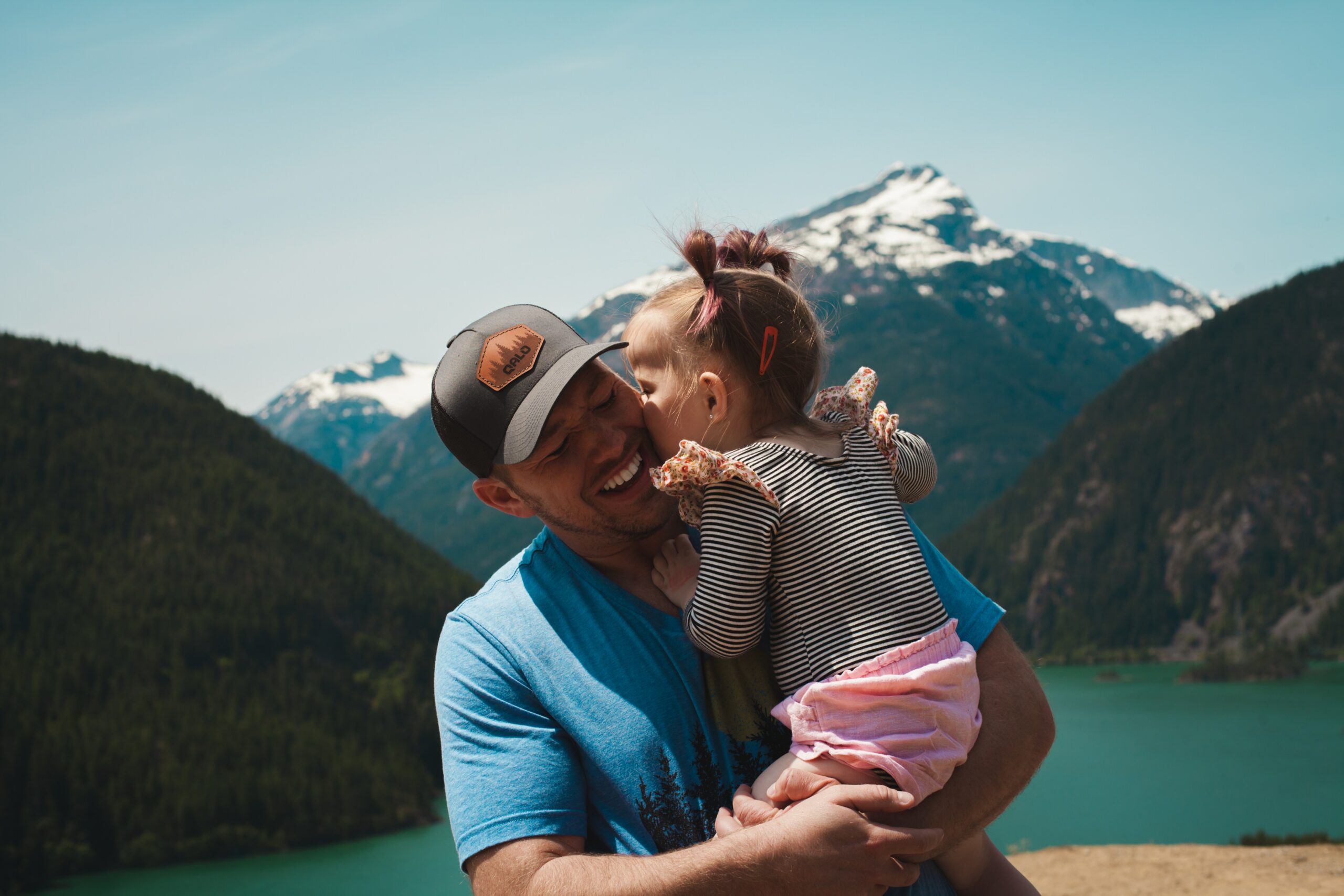 Singapore Travel Influencer #11: Kid influencers
As the June holidays approach, it's worth noting that inspiration can come from the most unexpected quarters. Singapore's social media scene is not only dominated by adult influencers; a growing number of kid influencers are also making a mark. These pint-sized stars, guided by their parents, offer a unique take on family-friendly attractions and child-centric activities, making your holiday planning even more exciting.
They present a refreshing perspective on Singapore's offerings, from the interactive exhibits at the Science Centre Singapore to the thrilling rides at Universal Studios Singapore. So, as you plan for the June holidays, these young influencers are definitely worth following for a holiday that caters to the whole family, blending education, entertainment, and enjoyment in a uniquely Singaporean way.
On that note, you may also be interested in the sphere of micro-influencers in Singapore. Micro-influencers, with their niche following and high engagement rates, often offer unique and personalised content. Our blog on micro-influencers in Singapore thoroughly explains this growing segment within the influencer landscape. Discover how these rising social media stars are making a significant impact on digital marketing and how they could offer you more curated travel tips and insights.
Whether you're a foodie, a nature lover, a luxury traveller, or a budget backpacker, you're sure to find an influencer who resonates with your travel style. So why wait? Start following these top travel influencers today and prepare for an unforgettable June holiday in Singapore!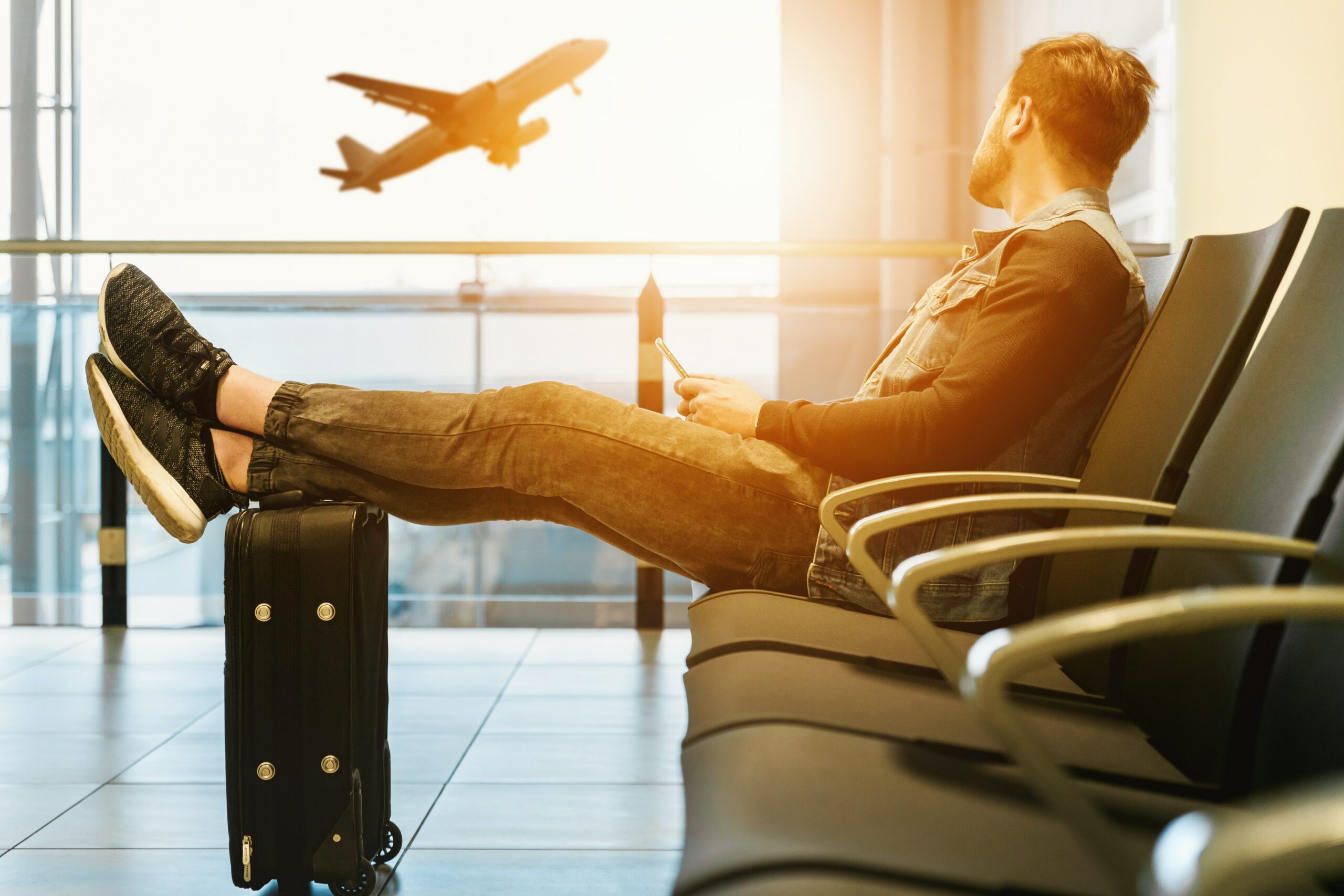 The Rise Of Travel Influencers 
Travel influencers, in recent years, have taken the digital world by storm. Revolutionising how we explore, these social media mavens offer an engaging platform for sharing their globetrotting experiences and valuable insights into local cultures and hidden gems. And the impact on tourism and holiday planning? Simply extraordinary.
Impact of travel influencers on global tourism
Influencers significantly shape our travel decisions by showcasing different travel destinations and experiences, according to a study conducted by Lara Schaffler at Modul University, Vienna. Her research found that the majority of survey respondents affirmed that they were influenced by digital content creators when choosing a holiday destination. The imagery and stories shared by influencers help to paint a vivid picture of prospective travel locations, stirring the wanderlust in potential travellers and influencing their choices.
In another study featured by Marketing360, it was highlighted that the authenticity and trust built by influencers play a crucial role in swaying the travel decisions of their followers. The study found that a significant 40% of consumers reported making a purchase after seeing it used by an influencer on social media. This impact extends to travel decisions as well, with followers often choosing to visit locations and try experiences endorsed by their favourite influencers.
Further evidence comes from Ulrike Gretzel's chapter on the role and impact of social media in tourism. According to Gretzel, social media platforms and influencers have transformed how travellers seek out information, plan their travels, and share their experiences. This transformation has been so profound that destinations and tourism businesses can no longer afford to ignore the power of social media and influencers in their marketing strategies.
Impact of travel influencers on Singapore's tourism
In Singapore, travel influencers have played a pivotal role in showcasing the city's vibrant life, from hawker centres brimming with tantalising flavours to modern architectural wonders. As a result, they've become a trusted source of information for both locals and tourists alike, offering a fresh, often nuanced perspective of the city.
Interestingly, travel influencers don't just shape the way we holiday, but they also influence the way we view and experience the world. The rise of YouTubers, in particular, has added a visual dimension to storytelling, making the virtual journey feel almost as authentic as the real thing. Their beautifully shot and expertly edited videos can transport viewers to far-off places or hidden corners of Singapore, all from the comfort of their homes.
Singaporean businesses, especially those in the tourism sector, have recognised the power of influencers in shaping travel decisions. Many have partnered with these digital stars to promote their offerings, whether it's a luxurious staycation deal or a new themed tour around the city.
Singapore Airlines' innovative approach to influencer marketing is a testament to the significant impact influencers can have. The company embarked on an influencer marketing campaign to reach new audiences and enhance their digital marketing footprint., teaming up with seven influencers from four blogs – Little Grey Box, Polka Dot Passport, Backstreet Nomad, and The Curious Collection – for a project they named #SquadSQ.
The airline devised unique itineraries for the influencers, covering a diverse range of destinations from South Africa and Korea to Laos and Switzerland. Each itinerary was expertly crafted to transit through Singapore's Changi Airport. In total, the 'squad' travelled over 90,000 miles across nine destinations, each creating and sharing their unique experiences with their followers.
The airline gave the influencers creative freedom to curate, capture, and deliver material that resonated with their audience. The influencers actively interacted with each other on social channels, further amplifying their reach and consistently using the hashtag #SquadSQ.
The results of Singapore Airlines' first foray into influencer marketing were nothing short of impressive. The campaign reached a staggering 2.3 million people through social posts. The influencers created a wealth of content, including 520 Instagram stories, 220 Instagram Posts, 70 plus tweets, more than 40 Facebook posts, 28-30 blog posts and 10 youtube videos.
While the airline did not disclose whether the campaign directly led to ticket sales, the sheer reach of the project was undeniable, leading the airline to plan a second iteration of the program. This successful initiative is a compelling case study of how effectively influencers can be used to amplify a brand's message, reach new audiences, and shape travel decisions.
As you compile your list of must-visit locations and top travel tips, you might be curious about the business side of the influencer industry. Our blog post on how much influencers earn in Singapore offers a comprehensive guide to the city's influencer landscape, providing you with a peek into the earning potential of these social media stars.
So, why not dive deeper and take your June holiday planning to the next level while satisfying your curiosity about the world of influencers?
Maximising Travel Influencer Content For Your June Holiday In Singapore
Now you're familiar with Singapore's crème de la crème of travel influencers. It's time to make the most of their content for your upcoming holiday.
Start by taking note of their favourite local spots. From the hidden hawker centres recommended by Grace (@graceglazee) to the lush, green hiking trails endorsed by Simon Chan (@travelledpaths), you'll soon have a curated list of must-visit locations.
Don't overlook the travel tips peppered throughout their posts, either. Amelyn Beverly (@amebeverly), for instance, is known for sharing the best picture-perfect spots, while Pamela Loh (@pamgoestravelling) often recommends travel tips to various countries.
Remember, these influencers cover various travel styles, from luxury to budget and adventure to relaxation. Following a selection of influencers who align with your travel preferences ensures a personalised, well-rounded holiday plan.
Why not engage with them too? Comments or direct messages can be great for asking questions or getting additional advice. In addition, most influencers, like Jessica Liu (@jesssseca) and Janice Lim (@wheresjanice), are happy to interact with their followers, providing you with personalised tips and insights.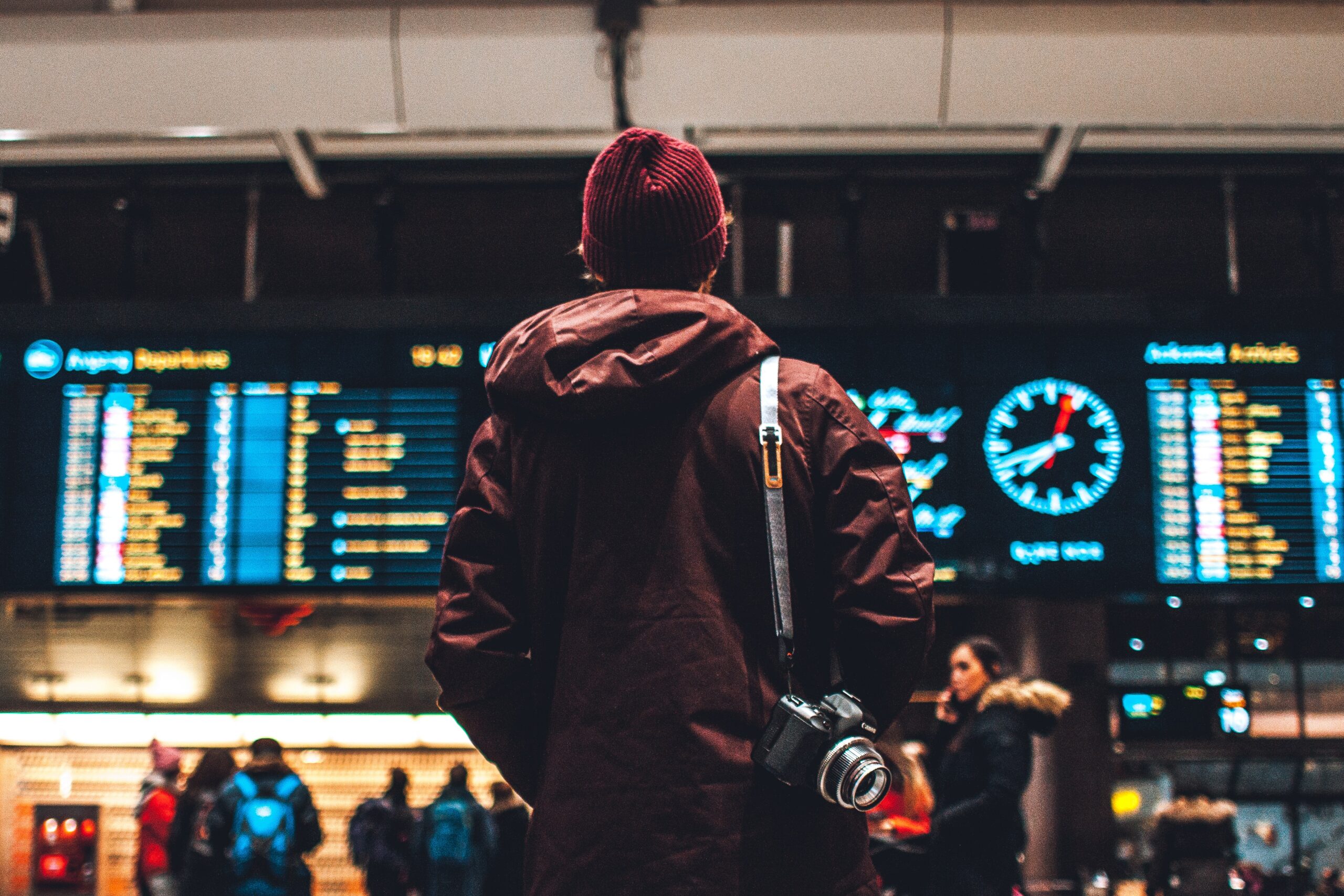 Planning Your Singaporean June Adventure With Travel Influencers
As you gear up for your June holiday, let Singapore's top travel influencers guide you. Their expertise, varied perspectives, and in-depth knowledge of different countries will enhance your holiday experience and present the world in a light you may never have seen before. So, sit back, scroll through, and let these seasoned Singapore influencers steer your adventures. After all, the beauty of travel lies in the journey itself, and who better to embark on that journey with those who have tread the path before?
Thank you to the influencers mentioned in this article for making Singapore's travel scene vibrant and diverse. And to our readers, here's to an unforgettable June holiday filled with exciting adventures and memorable experiences. Happy travelling with the kids!
Are you an aspiring travel influencer or a business looking to maximise your online presence? First Page, a leading digital marketing agency, can help you navigate the digital world. With services ranging from SEO to social media management, we're committed to elevating your digital strategy and helping you connect with your audience more effectively. So get in touch with us today, and let's create digital waves together!