4 Marketing Lessons We Can Learn from Boutique Fitness Studios in Singapore
Have you jumped on the workout-at-home bandwagon yet? Because we have!
The fitness industry is ever-evolving. Recently, with the temporary closure of gym franchises, public sports and recreation centres, as well as boutique fitness studios in Singapore, many people have resorted to working out alone at home.
With tons of free workout videos online from channels like Blogilates and POPSUGAR Fitness, it's easy to find something that fits you.
But this year, we witnessed a digital revolution in the fitness industry – virtual classes. A trend that was born out of circumstances, many boutique fitness studios in Singapore have been taking to telecommunication platforms to host virtual classes.
Sure, you can learn how to stay active and rehabilitate sore muscles by joining one of these classes. And yet, there are some lessons we marketers can learn about being adaptive and resourceful in the new world of work.
What Boutique Fitness Studios in Singapore Have Taught Us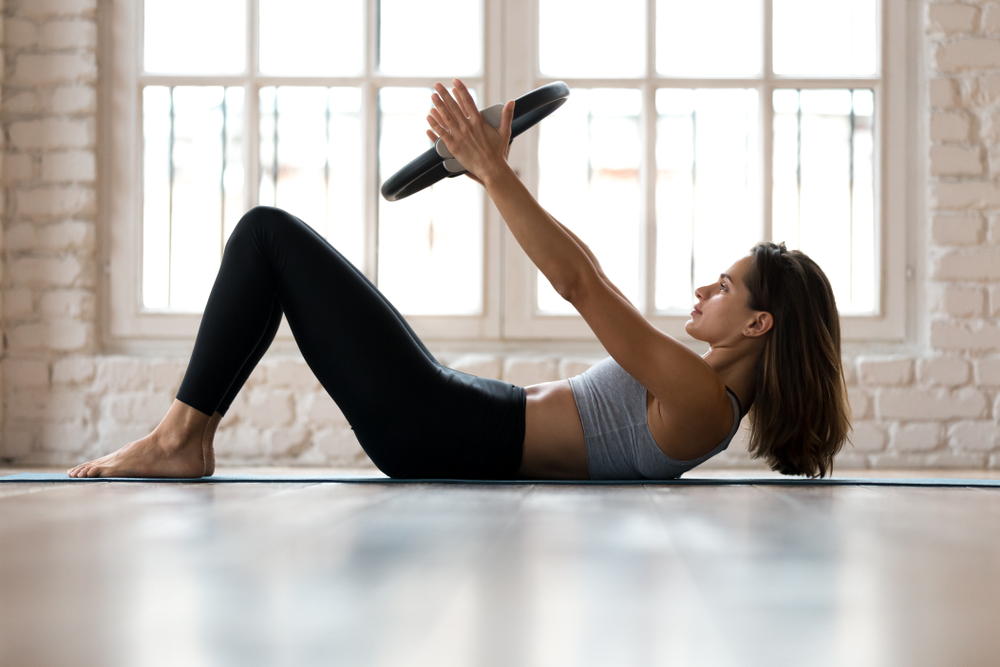 It looks like virtual fitness classes are here to stay as long as social distancing measures are in place. Not only do they bring business to a studio, but they also align with new norms.
Individuals who want to stay in shape can easily sign up for classes on various booking portals and 'attend' the class at the designated time slot.
Even if you prefer to laze around during the weekends, they are some crucial marketing takeaways we can all learn from these boutique fitness studios in Singapore.
Here are 4 of them.
1. Your Strategies Must Be Adaptable
While having clear objectives and goals can help you stay consistent, your business strategies must align with changing consumer behaviours. Your services should respond to customer concerns and preferences. Thanks to technology, these studios can adhere to growing preferences for home-based activities.
2. Engagement Should Be the Priority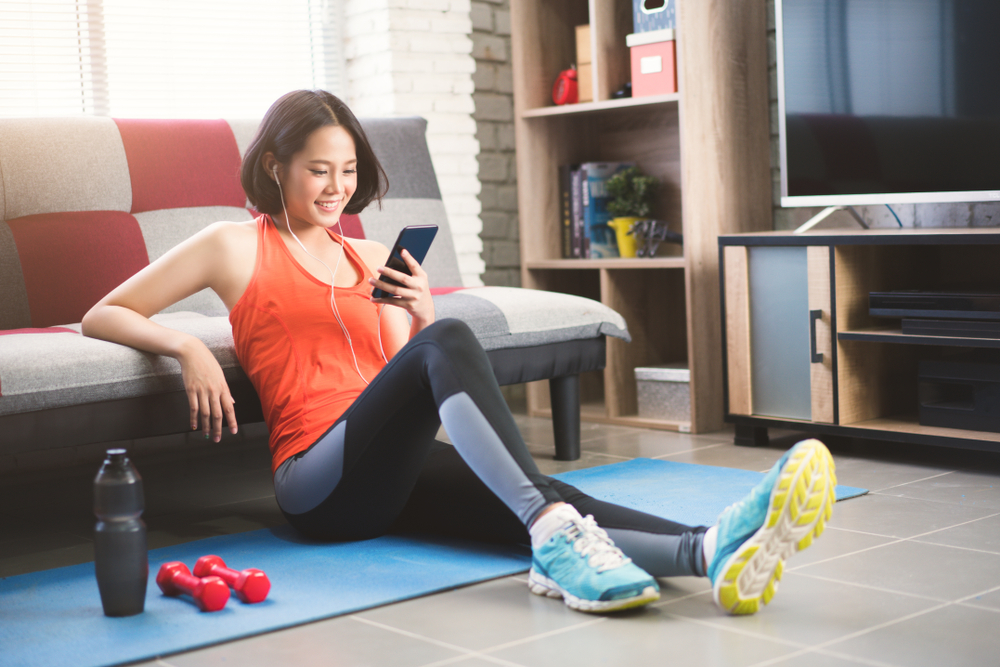 Besides studying the correct way of engaging our muscles, we can also learn about the importance of engaging customers on social media.
Perhaps one of the most vital parts of any B2C and B2B social media marketing strategy is building engagement. Not only does it allow you to boost brand awareness, but communicating with your customers helps you build a community. Furthermore, engaging with your customers regularly shows that you care.
Everyday, we see updates from these boutique fitness studios in Singapore about new classes as well as snapshots of their students sweating it out at home. This keeps their pages active and creates a sense of belonging.
3. You Must Think Like Your Target Audience
The foundation of any marketing strategy is built on a buyer persona. Ask yourself questions like:
What kind of problems are my customers facing?
How can they tackle these issues?
How can my solutions help them?
Pre-filmed follow-along workout videos on YouTube might help you stay in shape. But having an experienced coach to correct your form and teach you how to engage the right muscles can make your workout more effective.
That's why live small-group classes hosted by professional instructors on platforms like Zoom or Google Meet are gaining more popularity.
4. Your Marketing Strategies Should Focus on Solutions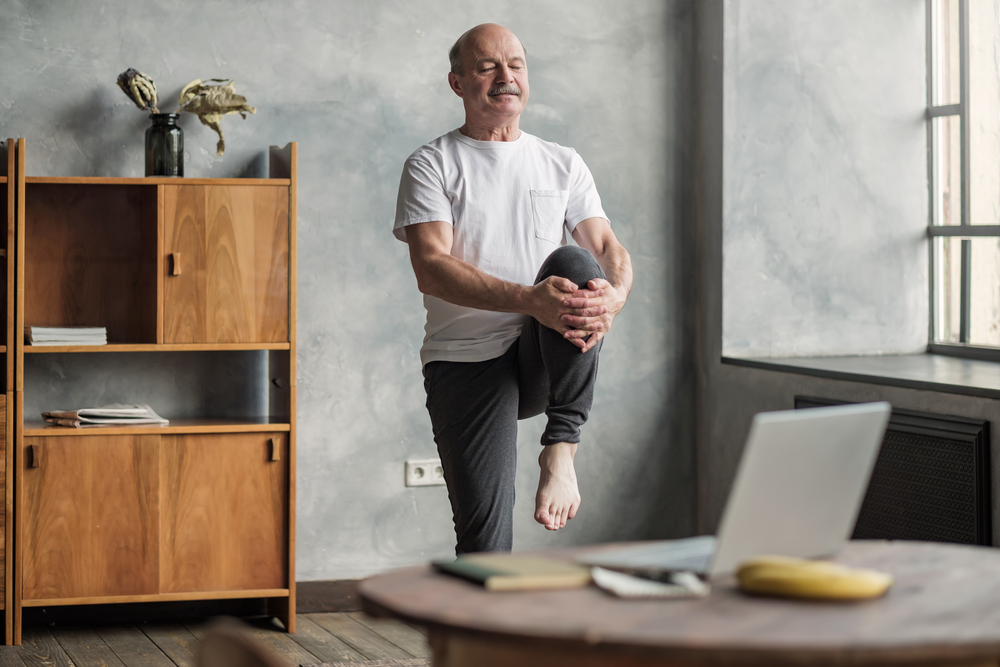 We've probably said this a good 20 times by now but marketing in the new normal must focus on supporting your customers. Now, profit-driven strategies must be shelved and replaced with support marketing. Put more emphasis on helping your customers rather than selling your products and services.
Perhaps the biggest challenge as far as working out at home is concerned is the absence of equipment. But keep reading. You'd be surprised by how some boutique fitness studios in Singapore have overcome that massive hurdle.
6 Studios that Have Nailed Online Fitness Marketing
Conducting a home-friendly fitness class involves a lot more than just demonstrating various exercises for everyone to follow along. These 6 boutique fitness studios in Singapore have raised the bar by offering:
A selection of live home-friendly workouts from high-impact to low-impact exercises
Home-friendly alternatives for fitness equipment
A full timetable of classes round-the-clock
Regular updates on their social channel
Small-group classes
First, Hom Yoga offers a full range of yoga classes from vigorous Vinyasa to relaxing Yin Yoga. Students simply have to book in advance to secure their slots.
https://www.instagram.com/p/CAUuBLigV0K/?utm_source=ig_web_copy_link
The SLAP Dance Studio management probably figured that many students wouldn't have the space to install a pole at home. So they have been rolling out numerous strengthening and equipment-free dance classes for students to build strength and enjoy the freedom of expression that dance brings.
Several conditioning classes also make use of alternative fitness 'equipment' like Tupperware boxes or belts to replace yoga blocks and straps.
https://www.instagram.com/p/B_9x_dGBj17/?utm_source=ig_web_copy_link
Up next on our list is MVMT Pole and Aerial Studio. You might remember them from our previous post about work from home trends.
Like SLAP, MVMT has also been focusing more on body conditioning and dance-inspired exercises. These classes neither require aerial silks, hoop nor a pole.
https://www.instagram.com/p/CAGPethozVJ/?utm_source=ig_web_copy_link
Juggernaught Fight Club offers various live classes on Google Meet. Also, they share IGTV videos with short strengthening workouts inspired by martial arts.
https://www.instagram.com/p/CAKxe1jpD9g/?utm_source=ig_web_copy_link
Singapore-based pole dancing studio, Breathe Dance Company provides numerous floorwork dance, ballet, pilates and conditioning classes to help their students stay in shape without the pole. On top of classes, they interact with their students regularly by hosting TikTok dance challenges and parties.
https://www.instagram.com/p/CAUgHdxBjOO/?utm_source=ig_web_copy_link
At the same time, Absolute Cycle has been going the extra mile for their spinning classes. They have been retailing home-friendly spin bikes that students can use for virtual rhythm cycling classes with their trainers.
https://www.instagram.com/p/CANDBZsHJda/?utm_source=ig_web_copy_link
Marketing is a Never-ending Journey of Learning
Finally, trends come and go – but that's what makes marketers stay on their toes.
In order to succeed, you, as a marketer, must align your customer experience and marketing messages with today's consumer desires and trends. Adopt a learning attitude, stay up-to-date about the latest news across various industries and take away constructive tips that can help you enhance your business.
While staying at home might be a good opportunity to get some shut eye and rejuvenate, physical exercise keeps the mind and body active.
Since you are staying home more often these days, why not give these classes a try? Maybe you might learn a thing or two about support marketing for the new normal!