What is ASMR? Well, It Might Just Help You Beat Work From Home Burnout
We think everyone can agree on one statement: social media's got some of the wackiest and most eccentric content.
Take memes for an example. Initially, they were just used to poke fun, but they are rapidly gaining ground in marketing.
Just when you thought the internet couldn't get any weirder, another bizarre content trend is on the rise.
This video trend has mesmerized millions of people.
But no, it neither short films nor mini series even though they are on trending this year.
It is ASMR.
Wait, what?
What is ASMR?
Don't worry, we have you covered – with a comprehensive explanation and examples!
What is ASMR?
Right now, you might be thinking what is ASMR?
Basically, ASMR stands for Autonomous Sensory Meridian Response. Coined by Jennifer Allen, it refers to a sensory phenomenon involving tingling sensations at the crown of the head in response to various audio-visual triggers like hand movements, whispering and tapping.
Some mention that the feeling is so relaxing that it helps them sleep better.
ASMR works differently from person to person. People get the feeling of ASMR from different triggers like stirring a bowl of soup, chopping onions or even chewing potato chips.
It feels like a 'brain massage' that calms you down.
Examples of ASMR
"I still don't get it… what is ASMR?"
We didn't get it either at first. There hasn't been much studies done on the phenomenon yet. But one thing we know for sure is that it is a big hit on the internet.
So we did some research to get an idea of what an ASMR video looked like.
To our surprise, we found that many video makers and influencers (even pet influencers) have been riding the trend. Some of their videos have gotten millions (yes, millions) of views.
Here are some of our favourites:
1. Instant Noodles Feast
We love instant noodles as much as the next person but some of these noodle slurping videos have gotten thousands of views. This video by MINEE EATS got more than 300 thousand views despite only being published in September 2019.
2. The Jiggliest Cheesecake
This video by Tasty got 3 million views. Not only can viewers hear the clanging of the whisk against the pan but they can also listen to the movement of water and liquid ingredients.
3. Food Review by a Dog
You might remember this fluffy ball of joy, Maya, from our previous post about pet influencers. Her owner has several ASMR videos of Maya 'reviewing' food like capsicum, celery and pomegranate. This video got over 7 million views.
4. Deep Whispering
If you are not into epicure content on YouTube, there are other ASMR videos like whispering. Here's one by Gentle Whispering ASMR whose video has more than 1 million views to date.
5. Finger-Lickin' Relaxation
Its not just YouTubers who publishing ASMR content, brands like KFC are following suit as well. This video features the pitter-patter sound of rain drops and the sweet sound of fresh chicken wings being cooked. The video was published in 2017.
https://youtu.be/-iXxWpqFMS8
6. College Relaxation
We'll admit that we didn't see this coming when we did our research. But IKEA has its own ASMR videos as well. In this video, they show off their college collection. While it was published in 2017, the video has gotten 2 million views.
7. ASMR in Song
Yes, it is possible to use ASMR in music.
One recording artist has has been incorporating ASMR in her works.
She even won a Grammy award in 4 major categories. And she's probably younger than you.
The singer is none other than teen sensation Billie Eilish.
Cheat Sheet nicknamed Eilish the "Queen of ASMR Music" with hits like Bad Guy, Bury a Friend, and You Should See Me in a Crown topping the charts. The singer marries catchy tunes and ASMR elements like whispering and knives sharpening in her music to create a unique experience for her fans.
She even whispers when she performs in front of a live audience!
We've answered the big question, "What is ASMR?" – so what?
Listen Up – Here's Why This Trend is Important
Right now, you might be feeling skeptical.
You might even feel like this completely ridiculous.
And you are (almost) right. This ASMR trend is a little wackier than what we are used to.
But then again, the proof is in the pudding – numbers don't lie. Evidently, most of the videos we shared had at least 1 million views. So what do we make of these videos and statistics?
Emotional Appeal Matters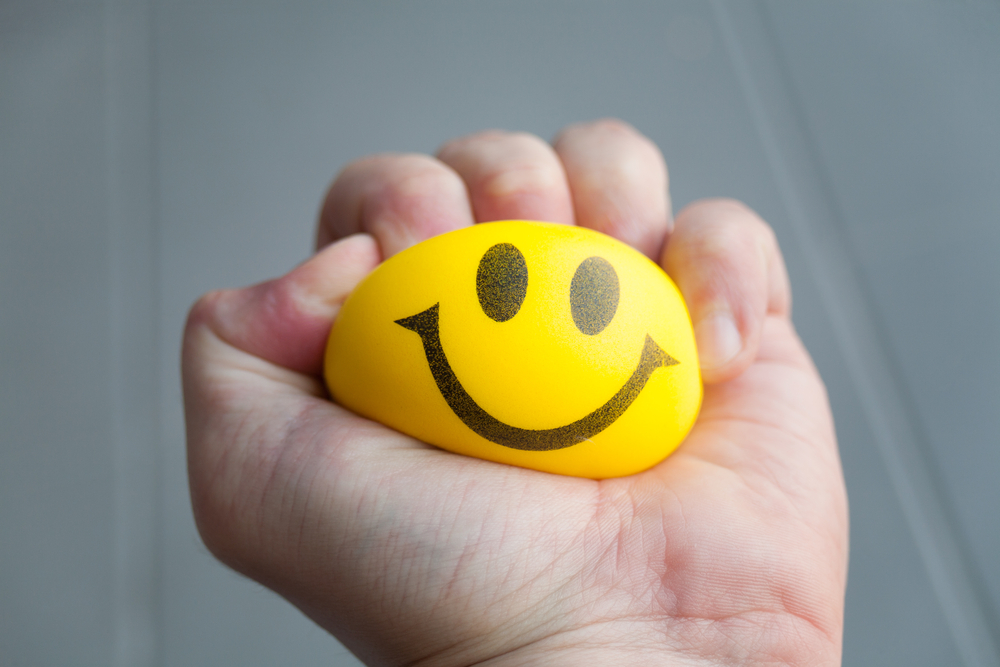 When you think of the phrase "emotional appeal", you might think about sad stories that make you bawl or even thought-provoking content that makes you rethink your perspective on life.
Well, relaxation is an emotional state too.
Stress happens to everyone – from students to executives and especially managers.
Even in the household as you work from home. Work from home burnout is real whether you are a corporate worker or not.
A survey by Psychology Today highlighted than 98% of men and women who watched ASMR videos used it for relaxation while 82% of viewers dealt with stress by watching ASMR content.
It might seem unusual, but appealing to the emotional burdens of the modern society enables video creators to provide a new psychological approach to dealing with their problems.
In the age of a 'loneliness epidemic' with less physical social interaction, these videos help viewers cope with existing issues.
Creativity Has No Limits
We'll admit that we didn't see the ASMR trend coming our way, but we can't deny that it is helping brands and video creators win big in the digital space.
This proves that digital marketing is not a straight road. Creativity has no limits!
To stand out from their competitors, brands have to tap on their imagination and discover new ideas to undertake new strategies.
Is ASMR Here to Stay?
This begs the question – should you even bother thinking about ASMR? Will this trend stay?
With tons of ASMR videos floating on the internet, it seems like ASMR is already quite commonplace. Then again, trends are unpredictable and you never know what new trends are lurking in the shadows.
What is ASMR marketing without a bit of strategizing? Another social media trend has been rapidly gaining ground and we reckon it is going to be BIG this year. Don't miss out!
How can we use trends on social media to drive traffic to our website? We have the action plan you have been waiting for.