5 Ways To Spread Christmas Holiday Cheer In The Office
The holidays are a great time to get closer to your employees at work. Planning an exciting Christmas party with fun contests is one way you can engage your employees this holiday season. 
It is that time of the year again! Soon, we will be hearing Christmas songs and shopping for the perfect tree and gifts for our loved ones. Even though many of us still have to work, this is a great time to uplift spirits at work by appreciating each other. We all know that the holiday season can be stressful for many of us – but it doesn't have to be that way. 
Tis' the season to spread holiday cheer among your teammates in the office. The end of the year is often the time when companies worldwide host parties, dinner get-togethers, and celebrations. Even though not everyone celebrates Christmas, planning some holiday-themed activities and parties can boost and improve employee engagement and team-building spirit in the office. Besides, what better way to celebrate valued employees than by spreading joy? 
Bringing a festive spirit can be one of the most effective ways of rallying team spirit and engaging your employees. Here's our Christmas Holiday guide filled with ideas for spreading holiday cheer in the office and boosting employee engagement! 
1. Spruce Up The Office With Holiday Decorations
When we think about Christmas, we often think about buying the perfect Christmas tree and stringing together some twinkly lights. To make decorating a tad bit more special, you could encourage your employees to bring in some old decorations (that are still in good condition) for the office. Whether it's a poinsettia, holiday wreaths or stockings, holiday decorations are bound to uplift moods in the office. 
Want to make it more fun? Encourage your employees to contribute a Christmas ornament and decorate the Christmas tree together. Decorating your office is one of the easiest ways to spread holiday cheer and is easily a fun team-bonding activity. 
Are you ready to deck the halls? 
2. Set Up An Employee Gift Exchange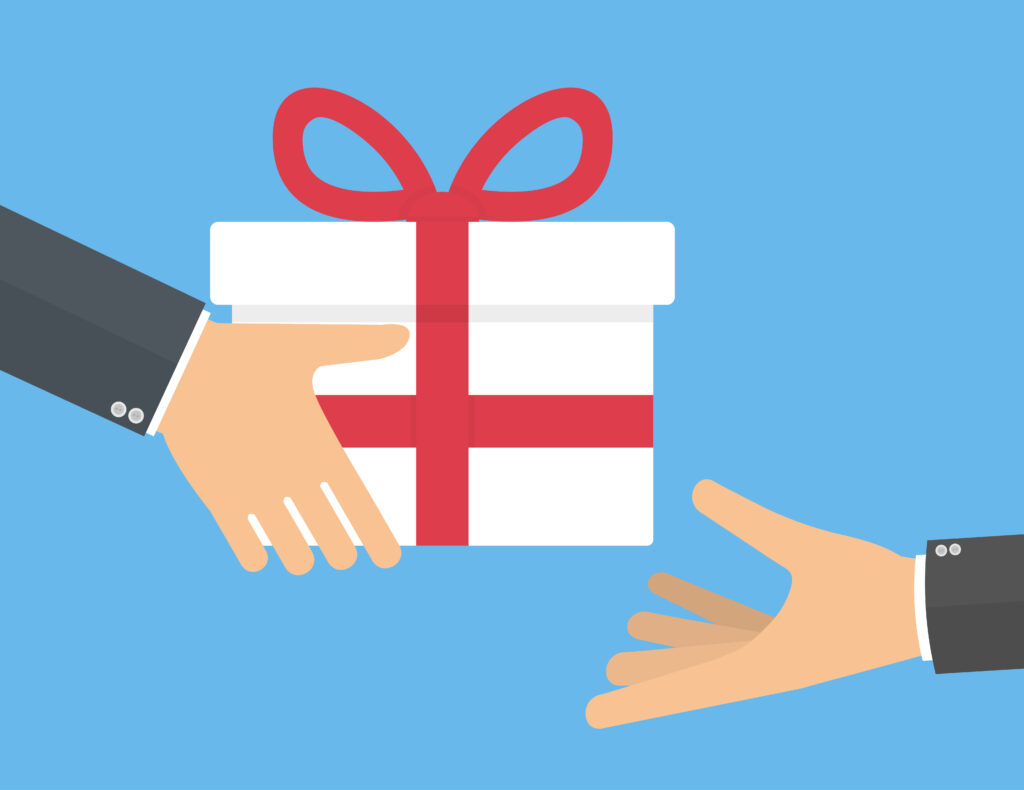 Everyone knows that Christmas is the season of giving. How can you bring the spirit of giving into your holiday-themed activities at work? 
A Secret Santa or White Elephant type of gift exchange will definitely be a hit in the office! Just be sure to set a reasonable dollar limit so that your employees do not feel obligated to spend too much on the gifts. 
3. Make Gift-Giving Meaningful This Holiday With Charity Donations 
No matter what your beliefs or values are in life, there is always a lot to be grateful for. Receiving gifts from your Secret Santa is very exciting but focusing on what we do have can be a great way to have a productive and conscientious Christmas this holiday season. 
Find out how you can make your business marketing strategies much more authentic this holiday season with our tips. 
Here are two ways you can spread holiday cheer through meaningful gift-giving: 
Be generous with your own colleagues: Light sparks of generosity this season by throwing a holiday-themed potluck dinner instead of ordering in during your annual Christmas office party. Boost team-coordination skills by encouraging your employees to bring holiday-themed food for their colleagues. 
Spice up the party with some popular Christmas party games – host a gingerbread house decorating competition to get your employees into that holiday spirit! 
Volunteer at non-profit organisations: As we shop for gifts this holiday season, it is important for us all to spare a thought for the less fortunate. Non-profit organisations like the Salvation Army, The Boys' Brigade, and Society for the Prevention of Cruelty to Animals (SPCA) are always in need of volunteers as well. 
In the spirit of Christmas, get the entire office involved in a charity project. This is a creative way of encouraging employees to work as a team to spread the holiday cheer beyond the office, in meaningful and socially conscious ways. There are multiple ways of doing so; collecting old toys in the office to donate or delivering warm meals to the elderly are some examples.  
4. Host A Friendly Holiday Bake-Off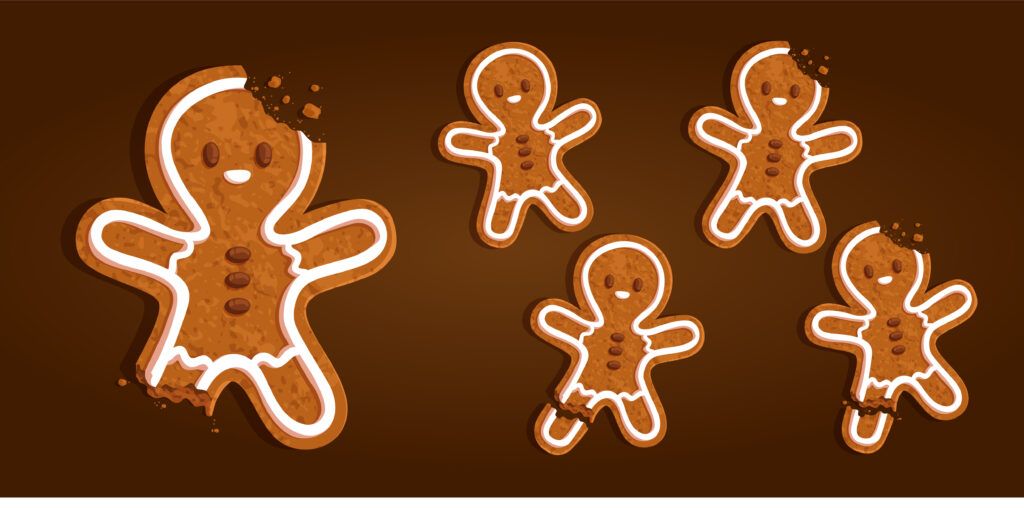 What is Christmas without the trees, music, lights…and most importantly, food? Everyone loves to eat, especially when it is the holiday season. Ring in the merriment with sweet treats, baked goods, and holiday-themed cookies! 
Round your employees up for some fun and games by hosting a holiday bake-off contest. This is a good opportunity to spend some downtime with your colleagues, sample scrumptious bakes and get festive! Making time to connect is a great way to nurture a workplace culture that is grounded on boosting morale and motivation among employees. 
As you reel in the holiday cheer with your employees, be sure to promote values of inclusivity and diversity this Christmas by making your holiday-themed bake-off contest friendly for everyone, regardless of their dietary restrictions. A little compassion goes a long way in nurturing a valued workforce! 
5. Hold An Ugly Sweater Contest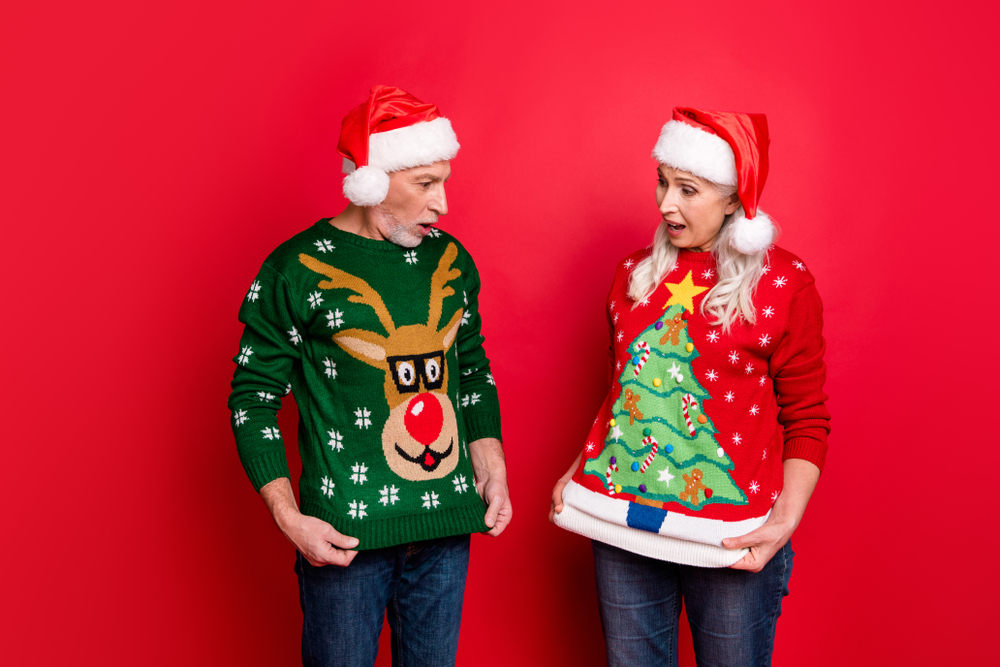 Why not hold an ugly sweater contest while you're at it? Embrace the full swing of the Christmas week by seeing which of your employees can come dressed in the most cringe-worthy of holiday-themed sweaters! 
In fact, having an ugly sweater contest can be a tradition that you continue to hold annually during the Christmas holiday week. 
Happy Ho-Ho-Holidays! Bring In The Holiday Cheer This Season!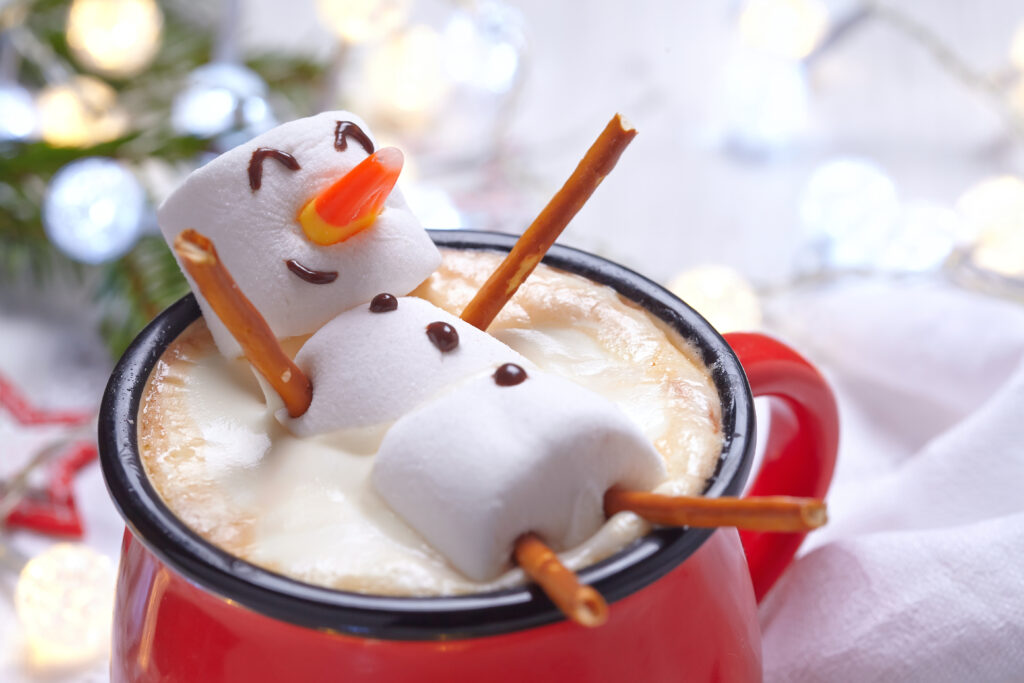 Engaging your employees throughout the year is vital to building an all-round fantastic company culture, but the holiday season is always a good opportunity to also show appreciation for your employees. Likewise, showing flexibility, listening to their needs and providing solutions they want can be pivotal towards maintaining employee productivity and engagement during the hectic holiday period. 
A truly engaged and valued organization can expect to experience productivity and profitability. Since everyone is in high spirits when Christmas rolls around, planning an office party can help you leverage the holiday season to boost employee engagement. 
An end-of-year Christmas office party is not only a great way to spread the holiday cheer, but it is also an opportunity to connect with your employees on a more personal level and reward them for the year of hard work. 
Read more: