Instagram Marketing Strategies To Grow Your Brand
Out of 1 billion monthly active users, a whopping 500 million are on the platform every single day. Clearly, Instagram is staking its place among other social network giants like Facebook and YouTube. With a large number of users on the platform, incorporating Instagram Marketing into your strategy is a sure-fire way of increasing brand exposure.
The photo-sharing app gained traction among individuals for a number of reasons. To start off, visual images and videos alone (63%) surpass blogging when rolling out marketing initiatives. Moreover, images produce 650% higher engagement than text-only posts. If you manage the marketing channels of a company, these are the 4 ways you can utilise Instagram Marketing to grow your business.
1. Switching To A Instagram Business Profile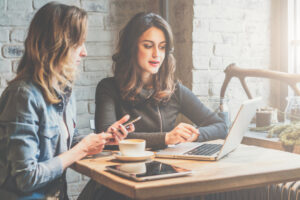 With an Instagram Business profile, you get access to features that help you build an audience that hopefully converts to buying customers.
A. Accessing Instagram Insights
Instagram Insights helps you to understand essential data on how your posts are performing. Having insights into the demographics of your followers and impressions over a time period can be useful for forming an idea of your customers.
These performance metrics grant you a clear view of your analytics – effectively helping you refine your Instagram marketing strategy as you understand what works and what doesn't.
B. Addressing Call-To-Action With A Contact Button
After building a strong base of followers, it can be frustrating if you are unable to convert them into sales. When you switch over to a business profile, it makes smart sense to connect to your Facebook business page. Verifying the contact information thereafter makes it easier for users to find your business. Now, potential customers are a click away from emailing or calling you.
C. Adding Links To Instagram Stories
As links in captions are unclickable, engagement and conversion become trickier to navigate. However, switching to a business profile gives you the advantage of adding links to your Instagram Stories. However, this only works if your account has 10,000 followers at minimum. Otherwise, this tactic of driving traffic to your company webpage doesn't work. Business profiles with a follower count lower than 10,000 can include a link in the bio to organically drive traffic.
D. Promoting Posts
Promoting your posts – whether through a medium of a story, photo, or video – allows you to increase brand awareness. With some budget, you can promote your posts and choose targeting criteria by age, location, and age.
Promoting a post can help your business gain a new audience altogether by showing the post to people who would have otherwise never seen it before. That said, your posts on Instagram have to be interesting, relevant or add value in some way for users to engage with your brand.
2. Encouraging User-Generated Content (UGC)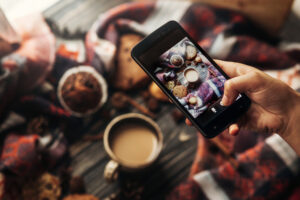 In an over-saturated market today, businesses that demonstrate authenticity increase brand engagement by 28%. User-generated content refers to media (photos, videos, and stories) created by the followers of a brand. Encouraging user-generated content markets your brand in a relatable light as it doesn't come from a promotional perspective. Also, it is also much more likely that your customers produce UGC for you if your brand is reputable.
At first blush, it seems difficult to repost UGC but fret not, the Internet has blessed us with tools to solve any problem encountered. With the Repost For Instagram tool, you can regram the UGC and credit the user who posted it originally. It is also recommended to ask for permission before sharing UGC on your business profile.
Diversify your business profile and boost engagement by showing customers you care through reposting UGC.
3. Using Hashtags
Incorporating relevant hashtags helps you to categorise your content and improve its discoverability to newer audiences. Now that Instagram users can follow hashtags, leveraging this feature within your posts can cause it to end up on a user's feed even if they are not a follower.
Instead of trying to be seen by everyone on the platform, focus on getting seen by the right people in your Instagram marketing strategy. Hence, using relevant hashtags that correlate with your post content is crucial to ensuring that your posts continue to show up in the hashtag group.
The best way to optimise the use of hashtags is through an interactive hashtag. This type of hashtag revives your business' brand identity and provides an opportunity for additional reach. Have a look at some of the most creative and successful campaigns that revolved around the use of an interactive hashtag here.
4. Approaching Influencer for Instagram Marketing
Spend 5 minutes scrolling through your feed on Instagram and chances are, you would have come across an influencer post. As customers move towards brands that are authentic, roping in key influencers that have access to audiences you are targeting is one way of earning the trust of new and regular customers.
It pays to conduct research into the right influencers to engage with for your brand. Picking the right influencer for your Instagram marketing campaigns constitutes more than just the number of followers. The right influencer for your product has strong brand authority in their niche, the right reach for your business goals and conveys messages with the personality and voice you think fits best with your business brand.
Get Started With Instagram Now
The storytelling angle that Instagram provides enables marketers to create visually-appealing content. Better still, developing a consistent line of branding across several platforms with humorous, engaging and interesting visual content is how businesses can build a connection with their consumers.
With users engaging with brands 10x more than they do on Facebook, Instagram is one platform you need to leverage to drive brand awareness, traffic and turn users into buying customers.