6 Singapore YouTubers Worth Subscribing In 2022
It seems like YouTube has evolved from a humble streaming site to a launchpad for content creators and personalities. Today, anyone can become a YouTuber and even make a living out of it!
The lion city might just be a little red dot on the map but it is not lacking in talent one bit. In fact, there are a teeming number of rising Singapore YouTube influencers who have nailed quality video content.
6 Rising Singapore YouTubers You Should Start Watching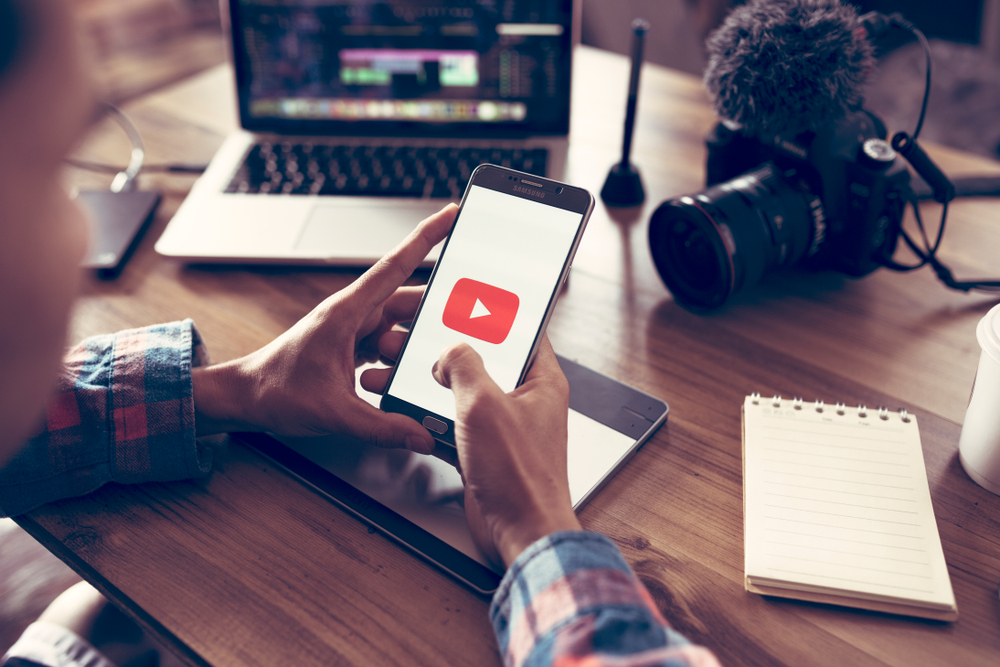 As any marketer knows, producing content is as easy as pie. Producing quality and unique content, however, isn't a walk in the park.
We have six rising YouTubers in Singapore who have excelled in producing compelling videos for their respective channels listed below. These independent content creators have raw talent that deserves to be in the spotlight!
Read on and you might see your favourite Singapore YouTuber.
1. Sneaky Sushii
Sarcasm and outspokenness can come off ill-mannered and coarse in certain settings.
It might get you into trouble and even cause conflicts.
But these risks have not deterred rising Singapore YouTuber Sneaky Sushii from being straightforward about his thoughts.
Sneaky Sushii who goes by the moniker Sushii has no qualms about being upfront and transparent about his views with memes and sneaky editing.
His content covers a broad variety of subjects from controversies, trends and culture.
Sushii's first video was only posted a year ago. Since then, dozens of videos have gotten hundreds of thousands of views.
What makes Sushii stand out are dark humour and brutal honesty. His video editing is hilarious and manages to deliver his opinions in a humorous and impressive way.
Check out this commentary he made about Crimewatch Singapore's take on youths joining gangs:
I burst into giggles at the 4:32 mark.
If there is one key lesson we can learn from Sushii, it's that openness and transparency are the key to delivering authentic and distinct content.
Content is extremely saturated in the digital space. It's hard to stand out in a sea of sameness if you continuously borrow trending ideas or recycle old ones.
On the other hand, what keeps content fresh is authenticity and being true to your own beliefs.
2. Yeolo
Tze Hern, otherwise known as Yeolo on YouTube, has been actively producing travel vlogs, reactions and commentaries since 2016.
Like Sushii, Tze Hern loves his memes (I mean, who doesn't?). He never hesitates to share his personal opinions about controversial topics and trends.
Take his review of Netflix's The Singapore Social for instance. The video, titled I Watched Singapore Social So You Don't Have To, had me sniggering every minute or so when Tze Hern commented on the inaccuracies between the reality show and real life:
What's interesting about Tze Hern is the number of memes he uses. Coupled with his Singaporean sense of humour, his iconic commentaries are definitely engaging and entertaining.
Not to mention Tze Hern is also extremely eloquent. If you watch closely, there aren't too many jump cuts in his videos. Instead, he speaks fluently without any stuttering or stammering.
3. Preetipls
Preeti nair, also known to most locals as PreetiPls, is next on our list of rising Singapore YouTubers!
Aside from being chucklesome with her interesting sense of humour, Preeti keeps her content interesting with variety.
Besides travel vlogs, she also share makeup tips for occasions like Deepavali and Hari Raya as well as reaction podcasts with her family and friends. To date, she has more than 15 thousand followers.
Here's Preeti's latest makeup tutorial:
What's the lesson here for marketers?
Simple, if you want more reach, your content needs to cater to a wider audience.
Unlike beauty gurus who share videos about beauty and only beauty, Preeti's keeps her content dynamic and fresh by mixing it up.
4. Royce Lee
It seems like Royce's YouTube profile used to be a portfolio for his emceeing projects. Today, this talented and witty YouTuber produces some of the most entertaining videos in the local YouTube scene.
Royce's videos include short skits and commentaries about trends and social issues. He has created parody characters like Richy Von Zhang, Jin Tok See and Madam Nina Ang and acted as them in his videos!
Here's a video of Richy Von Zhang sharing his experience as a 'bar person':
What makes Royce's video so engrossing is his versatility. One moment he's whining about missing his Sugar Mummy as Richy Von Zhang and the next moment, he's reviewing Seoul Garden like a food vlogger:
5. Rayner Teo
Comedy, commentaries and vlogs seem to be some of the biggest genres on YouTube but let's not forget about the others!
The final content creator on our list of rising Singapore YouTubers is none other than Rayner Teo. The founder of TradingWithRayner has more than 500 videos about financial trading.
Rayner offers tons of helpful tips and advice to individuals who are interested in trading. From how-to's, analyses and commentaries, he has a full bank of information for anyone who is looking to learn more about financial trading.
In marketing, visuals matter. After all, humans are visual creatures. What gets your brand recognised is having a consistent visual identity.
Rayner has got his branding on point. Using a branded thumbnail on all his videos gets them recognised instantly!
6. Alex Teo
Alex is a Singapore YouTuber who loves sharing tips about how to make your home life easier with technology, especially smart appliances. From refrigerators to door bells, he gives an in-depth look at all the features of each appliance and shows how they can be used in everyday life. 
If you're considering adding some smart appliances to your home, be sure to check out Alex's channel for some great tips!
Should I Do YouTube In Singapore?
Sure, YouTube might be teeming with tons of opportunities for entrepreneurs, business owners and content producers. But is it the right platform for you?
Before venturing into YouTube in Singapore, you need to ask yourself the following questions:
1. Do I have the resources?
Let's face it, blurry and shaky videos taken with your phone camera isn't going to cut it. You need proper lighting and camera & audio equipment.
2. Are you comfortable in front of the camera?
Not everyone can speak freely to a camera lens. Being unnatural in front of the camera might compromise the quality of your videos.
3. Is your content unique?
It's easy to hop on trends and do what everyone else is doing. But this means that you'll just be one of the rest.