3 Surprising Advantages of a Contact Us Page (Plus Tips to Help You Get Started!)
So you have developed an attractive website with quick loading speed, top-quality content, a landing page dedicated to your company and its values, a full catalog of your products and services, as well as enough backlinks to add credibility to your website.
But… did you remember to add a Contact Us page?
These days, digital marketing is a lot more than just getting to the first page of Google Search Engine Results Pages (SERPs). It's also about building user engagement and bridging a strong and interactive connections with your target audience.
But how can you provide first-class user experience if your customers have no way of reaching your company?
This is one of the many reasons why having a Contact Us page is a must-do for all websites. Besides the obvious, there are numerous other advantages to creating a Contact Us page.
Stick around and find out! We have some quick tips to help you get started on building your own unique Contact landing page.
4 Exceptional Contact Us Pages We Love
We were browsing the internet for stellar contact us pages and found 5 to share.
These websites went the extra mile by making contact information available. They also included an online inquiry form so that users can redirect their queries to team members immediately. Furthermore, the contact forms look professional and are extremely easy to use!
Here are 4 examples of inspiring contact us pages from websites in Singapore:
Pssst… We have our own contact us page too! Click here to view it.
3 Advantages of a Contact Us Page (Besides the Obvious)
Still not inspired?
No worries, these 6 benefits of having a contact us page will definitely change your mind. While the main purpose of having a Contact Us page would be to help customers get in touch with your company, there are other advantages that could help you with your branding.
1. Interact with Your Audience
If you have been staying up-to-date with our blog content, you would have heard about the dominance of micro-influencer marketing in social media marketing.
In a nutshell, the main reason why micro-influencers have been growing in popularity is the engagement factor. Micro-influencers are more likely to reply to direct messages (DMs) or comments about products and services they are advertising. Consumers are more likely to buy a product endorsed by their favourite influencer. They would be even more enticed when they can access key information about a product.
Similarly, having a contact us page provides an opportunity for your organization to share more information about our products and services with a customer. By directly interacting with them, you are more able to overcome challenges of online marketing,
2. Convenient Communication
It is tantamount to make a Contact Us page readily available and accessible to all your customers. In the age where convenience is key, people want to get information fast.
With that in mind, you wouldn't want to have your customers having to search high and low for your contact information or having to copy and paste an email address to pen an email on an app. By making contact information readily available, consumers will be more likely to contact your organization.
3. Earn Brand Loyalty
When you assure your customers that you have their back, you instill a sense of trust within them – this way, they will be more likely to use your products and services. After all, why would anyone put their trust in a brand that refuses to provide assistance?
In business and on a personal note, trust is the key to building a strong relationship. Thus, for one to build brand loyalty, it is critical to make help and information accessible to all users.
5 Quick Tips to Help You Get Started
Now are you convinced?
Before you start developing a Contact Us page, we have some quick tips to help you optimize it!
1. Include a Contact Form
Contact forms tend to be more secure and anti-spam compared to displaying an email. Robots actually crawl the internet looking for exposed email addresses which could end up in the hands of spammers.
2. Avoid Asking Your Customers for Too Much Information
Like we mentioned earlier, convenience and speed are everything. So avoid bombarding your customers with too many compulsory sections to fill. Stick to:
Name
Email Address
Message
3. Add Some Content
Did you know that content could also help optimize your contact us page?
Optimizing your contact us page could increase the chances of getting picked up by Google. Use the right keywords and word length to optimize your page.
4. Use Internal Links
Include an internal link to the Contact Us page on your landing pages. This is great for SEO and helps to boost your website's click-through rate.
5. Automate Acknowledge Emails
Sending automated responses to customers who send a query reassures them that your organization has received their email. It puts them at ease!
Then again, if you need a little help with your Contact Us page, we are here to assist. Click here to learn more about our digital marketing services. 
Give Your Customers the Ultimate Experience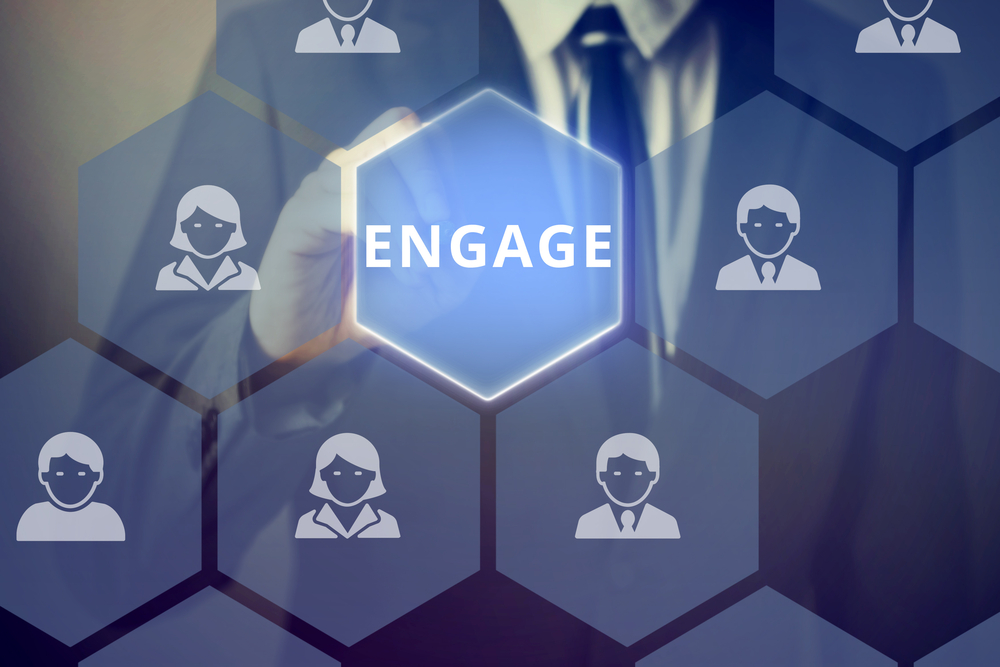 In digital marketing, it's not enough to have a killer website with quality content and tons of backlinks.
If the recent Google Algorithm Updates prove anything, it is this: not only is mere engagement important, but the quality of it has heavy weightage too. If you want to get ranks, profits and conversions, you have to engage with your customers and make all information easily accessible.
Competition is ramping up. Will you give your website the tweaks and fixes it needs?
Did you know that responding to customer queries on social media is imperative too? Click here for more effective Instagram tips. Oh and don't worry, we know all about the recent Instagram algorithm updates and weaved in some ways to overcome them. 
Not only does one have to make contact information available on a website, but one has to included on his Google My Business profile too. Click here for more ways to optimize your GMB page.