The Power of Social Media: Which Platform Should You Use?
Social media has completely revolutionized the way that people interact with one another, and it has given birth to a new industry in which companies can market their goods and services as well as gain direct feedback from consumers.
Social media sites allow companies to not only advertise but also engage directly with consumers, creating unprecedented access to creators, communities, and influencers alike. 
Each social media site has its own distinct qualities, and we know that choosing the right one for your business may be more difficult than you think — but understanding the differences between them will help you make the right decision every time.
First Page Digital Singapore helps you maintain a strong presence on the right social media sites to grow your business, foster brand loyalty, and improve brand recognition in existing and potential customers alike. Here's what you need to know when choosing a social media platform that's the perfect fit for your business:
Understand Your Target Audience
The key to reaching out on social media is understanding your target audience. Are they old or young? Are they tech-savvy or are they more traditional in their approach to learning about products and services?
One size does not fit all when it comes to using social media sites, so think about how you would be using these platforms if you were in your customer's shoes. This will help you create a targeted strategy that gets noticed by your prospects instead of being lost in a sea of advertisements.
Decide What Kind of Account You'll Open
There are two different types of accounts on every social media site. The first is a profile account, which contains information about you and your interests. This is an ideal spot to showcase your own personality and help make you more relatable to an audience. If you are a freelancer or solo entrepreneur, maintaining an engaging public profile can also help turn social media followers into customers.
The second type of account is a page account, which showcases your business's information and products. Here are some types of accounts to consider depending on your business needs: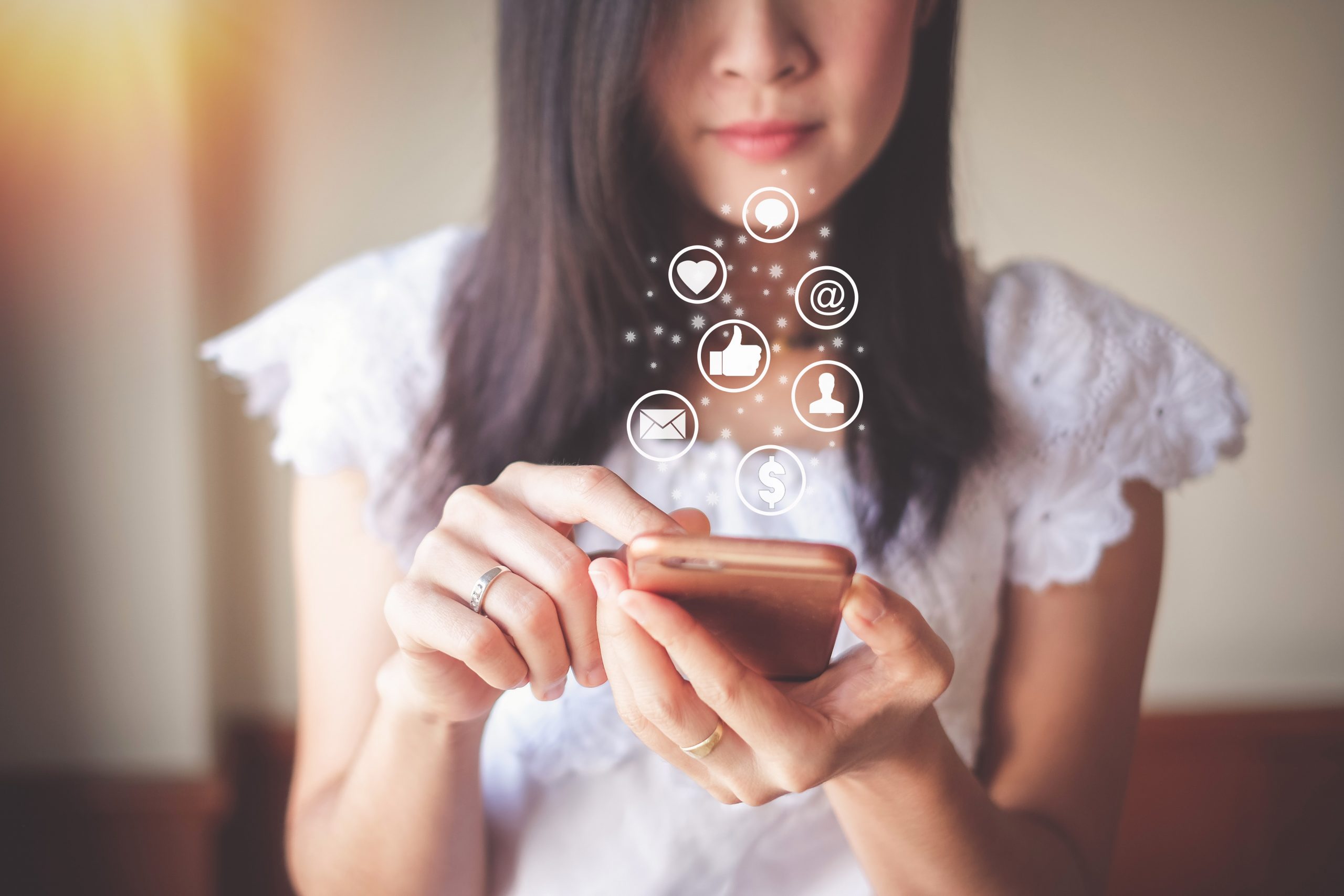 1. Facebook Fan Page
The easiest way to add a social media presence to your business is through a Facebook Fan Page. With well over 500 million users worldwide, it's hard to ignore Facebook as one of the biggest ways to reach a large audience. 
If you don't have enough resources or just want something simple and inexpensive, start by creating a fan page. With very little initial effort and time invested, you can set up and begin posting updates and content about your business. Over time, you can build up to using Facebook ads to reach your customers, boost sales, and generate revenue.
2. Instagram Account
Instagram is a great social media site that can help you promote your business in a casual way while still looking professional, all while building a community with existing and potential customers.
The reason we like Instagram is that it's easy to understand and use; its interface is incredibly intuitive, and you can take a photo with your phone and post it immediately on Instagram. Features such as a comments section and reactions also let you get immediate feedback from your customers to help shape your business strategy and decisions.
You can stay relatable to customers by posting pictures of products or promotions as well as providing behind-the-scenes photos from company events. Instagram ads also allow you to unlock new audiences and ensure that your content is reaching the right people.
The Pinterest community is made up of active users who are passionate about everything from celebrity gossip to DIY projects. For business owners, Pinterest offers an engaging way to showcase company updates and connect with customers.
This site is image-based and is best for visual appeal, making it suitable for creative or artistic freelancers, small businesses, and SMEs to showcase their range of services. It's a great place to share pictures of your products, as well as photos of users enjoying your products.
Pinterest has a largely female audience, so it can also be used as a marketing tool for those in B2C fields such as design, retail, food, or lifestyle. If you have beautiful, high-quality images of your work, give Pinterest a try!
4. LinkedIn Account
There are more than 500 million users on LinkedIn, and it's useful for networking with professionals in your field. An account is free, but you can upgrade to a paid premium version for $20 per month.
LinkedIn also has groups where you can get advice from other people in your industry or speciality area. They also have career opportunities that aren't posted elsewhere, so it's worth checking out.
If you are building your professional network and profile, then LinkedIn is a social media site you absolutely need to be on. Not sure how to get started? Get in touch with us! We are Singapore's leading LinkedIn advertising agency, and can help you appeal to your ideal audience through the platform's diverse ad formats.
5. Twitter Account
Twitter is a useful networking and microblogging tool that is great for businesses in a niche or unique industry. If you're able to gain an initial following and convince these followers to click on your links, you can gain significant exposure for your business and stay ahead of the competition. 
Twitter also provides a unique opportunity to interact with potential clients and customers who might otherwise not be exposed to your products or services. Find out how you can convert Twitter followers and engagement into increased revenue with our social media marketing services.
Build your Social Media presence with First Page Digital Singapore
In this day and age, whoever doesn't use social media marketing in their digital strategy is missing out on some huge marketing opportunities. Contact us today to see how First Page Digital can help you build your social media presence, and help your business grow by leaps and bounds through the power of social media marketing!