8 Kid Influencers on Instagram Who Have More Followers Than You
You might have heard about micro-influencers and pet influencers. But what about kid influencers on Instagram?
Yes, that's right – there are kid influencers on Instagram.
Reaching kids and parents on social media isn't as straight-forward as it seems. Not only do you have to reach out to two different audiences (kids AND their parents) at the same time, but you also have to use the right language to build trust and convey the right message.
Even if your target audience is kids, their parents are probably going to be the ones with the decision-making power. This is where seeking the help of kid influencers on Instagram might help your brand image.
Power to the Youth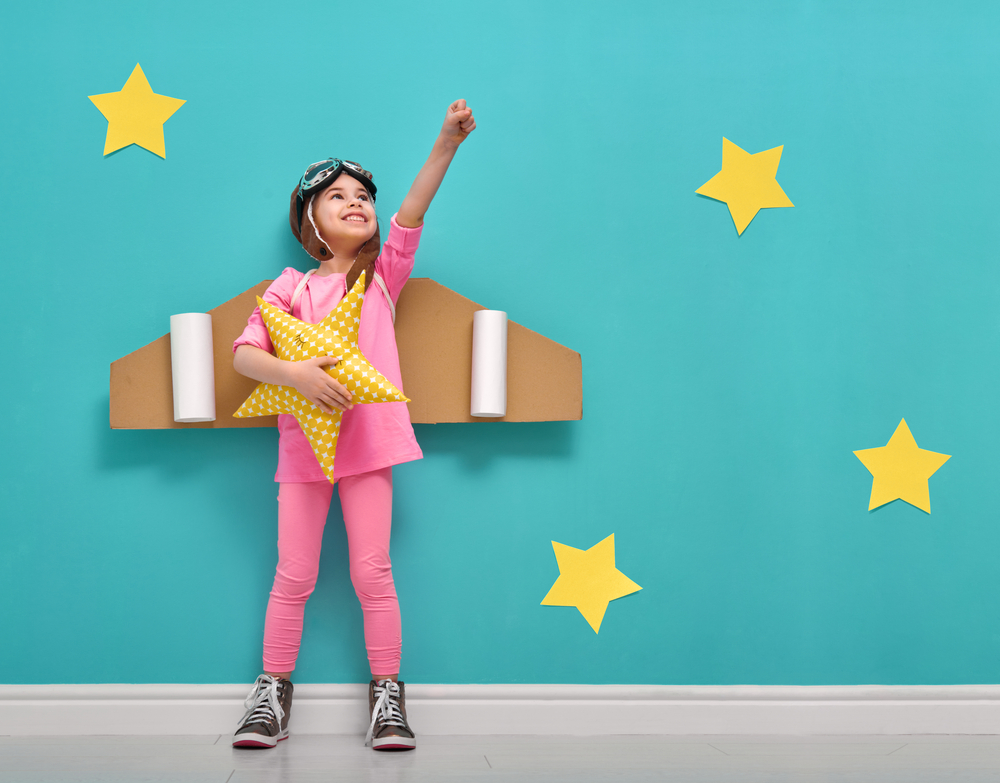 Influencer marketing hasn't showed any signs of slowing down. In fact, it seems to be booming!
While Search Engine Optimization and Pay-per-click marketing might help you get to the first page of Google SERPs, social media helps you reach your target audience with eye-catching visuals, witty captions and direct engagement.
In fact, Tech in Asia highlighted that social media usage in Singapore is so intense that we have one of the highest internet penetration rates (84%) in the world!
With that in mind, if you are targeting a younger audience, you might want to engage the help of kid influencers on Instagram. Not only are most of our youths extremely tech-savvy and familiar with social media, but the youth have also proven that age is no obstacle to ambition and no measure of competence and capability.
Take Millie Bobby Brown for an example. You might know her as Eleven/Jane Hopper on the Netflix series Stranger Things but the actress has won multiple awards for her outstanding work. She also launched her very own makeup line Florence By Mills and also collaborated with Pandora Me Jewelry Collection in 2019. Not to mention that she'll only be 16 in February 2020!
Indeed, with ambition, strategy, drive and determination (with a little luck), anyone can achieve their dreams.
Understanding Your Target Audience
While you may be promoting kid-friendly products like games, sports and kids' fashion, it's quite likely that their social media usage is going to be closely monitored by their parents or guardian.
All parents want their children to be safe online. In this sense, it is paramount to be mindful and respectful of they way you market your merchandises. You want to earn the kids' approval but also their parents' trust.
Make sure your website promotes ethical family values based on honesty, courage, personal responsibility and showing compassion to others. Read more on AdWeek.
8 Inspiring Kid Influencers on Instagram
We researched and narrowed 8 kid influencers (and/or their parents) on Instagram across the globe. For the sake of definitions, we have limited our research to kid influencers under 16 that have more than 5 thousand followers.
Just a heads up: one of them hasn't even turned one!
https://www.instagram.com/p/B3OAhTdANIU/?utm_source=ig_web_copy_link
Meredith is the first child of Singaporean blogger and influencer, Bong Qiu Ting (otherwise known as Bong Qiu Qiu). She has over 73 thousand followers to date. Meredith has been photographed wearing apparel from FILA Singapore and L'zzie as well as hair extensions from Number76®.
https://www.instagram.com/p/BieO1nGn_lF/?utm_source=ig_web_copy_link
The Song Triplets (Daehan, Minguk & Manse) might have grown up and left South-Korean reality show The Return of Superman, but their father, Actor Song Il Kook, still updates his Instagram with many pictures of the boys growing up. They were also endorsed for a whopping $4.26 million won in 2015! While it might seem like the boys are starting school, many fans still continue expressing their support on Song's Instagram account.
https://www.instagram.com/p/B3uGPvUAzxF/?utm_source=ig_web_copy_link
Despite being under 14, Alaya can rap way better than any of us can. Her account is managed by her parents and she's got 1.1 million followers to date! She is also the youngest female rapper to sign a major record label with Empire.
https://www.instagram.com/p/B2p1nf_hOKc/?utm_source=ig_web_copy_link
Young Amelia has nearly 20 thousand followers on Instagram. She is the second child of local blogger Bong Qiu Qiu. She can be seen in apparel from FILA as well as Adidas.
https://www.instagram.com/p/B3jE-H-ljZI/?utm_source=ig_web_copy_link
Korean kid actor and model might only be around 9 years old, but she already has over 200 thousand followers to date.
https://www.instagram.com/p/B3UJjiYhOVp/?utm_source=ig_web_copy_link
If you follow our local YouTubers, the name Starley Tan might ring a bell or two. That's because she is the daughter of Tan Jian Hao and his wife, Debbie Soon! Starley might not even be 1, but she already has more than 100 thousand followers.
https://www.instagram.com/p/B3R2eJZBKcC/?utm_source=ig_web_copy_link
Leia and Lauren are identical twins who just welcomed a baby brother in 2019. They have traveled to various breathtaking locations across the globe including Tokyo, Osaka and Maldives with their parents. To date, they have more than 300 thousand followers.
https://www.instagram.com/p/B1wrFXhAg8h/?utm_source=ig_web_copy_link
She might be the youngest in a family of 4 but Clara Lukasiak has a "BIG personality". 11-year-old Clara is the younger sister of Chloe Lukasiak and daughter of Christi Lukasiak who appeared on the Lifetime series Dance Moms. She has over 1 million followers and has done ads for brands like Oral B.
Empowering the Youth (And their Parents)
The prominence of kid influencers on Instagram in social media marketing proves 3 things:
Any dream can be realized with action, strategy and a little luck
Influencer marketing will continue dominating social media
Building a connection with your audience is fundamental to promoting brand awareness
While engaging kid influencers on Instagram might help your efforts in targeting the youth. It's important to ensure that your overall marketing strategies take both kids and their parents into consideration. After all, they are probably going to be the ones footing the bill!
Demonstrate how your products and services can benefit a parent's child and prove that you have their child's best interest at heart. Adopt a family-centric strategy based on good family values and smart parenting – incorporate these into your website content.
Neither parents, kids, nor users enjoy having to wait for a website to load. Click here to learn about the importance of website loading speed in digital marketing. 
Are you buying Instagram likes? You might want to think twice about doing so because this could affect your brand's credibility! Click here to find out why buying Instagram likes is a HUGE no-no.