7 Singapore-based Sites with High DA for Backlinks
Remember how backlinks from a high domain authority (DA) used to be a bonus to drive organic traffic? Well, not anymore. Now, backlinks from global, regional and Singapore-based sites with high domain authority for backlinks are a must-do if you want to optimise your off-page SEO.
Why Does Google Love Backlinks?
Before I get down into the 'why' part of backlinks, I need to introduce the EAT SEO framework, real quick.
EAT SEO in a Nutshell
Expertise, authority and trust – these are the building blocks of EAT SEO.
The concept EAT SEO revolves around the idea of giving users quality content.
While the concept of EAT SEO isn't alien to the digital space, the emphasis on quality and relevant backlinks has never been greater. Not only are backlinks an indication that your website content is telling, but it also showcases that the information on your website is valuable and trustworthy.
Ultimately, search engines want to give users the most accurate and helpful information possible.
Never Underestimate the Importance of Backlinks
By the time you've finished optimise your website content and fixing all the technical errors, you've probably run out of brain juice to look for backlinks. But never neglect the fundamental importance of quality backlinks!
The more high-quality backlinks you have from reliable websites, the more trustworthy your information is perceived by the search engines. This is why backlinks remain a high-key secret tool of SEO agencies in Singapore.
Think about backlinks like reviews. The more positive reviews you see, the more trustworthy a business would seem.
But be Careful about Where You Get Your Backlinks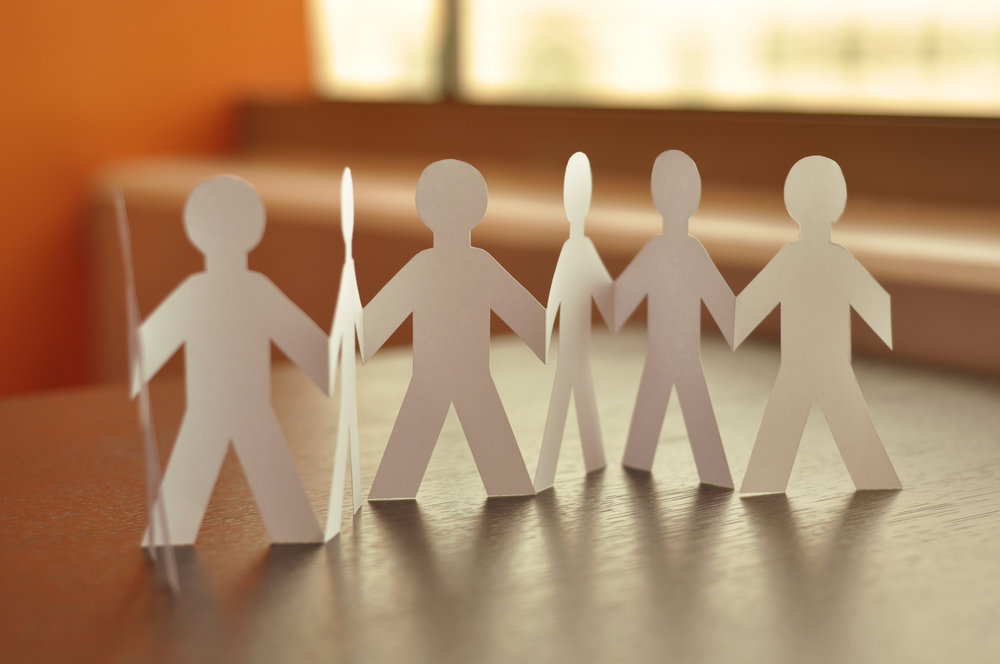 Sure, backlinks are great.
But not just any backlink.
Having links on low domain authority score sites might help you expand your backlink profile, but if the website is not trustworthy (ie. full of spam and ads), you're probably not doing your website any favours. In which case, we can consider these low value external links to be "bad links".
Instead, you want to look for websites with high domain authority for an authority backlink.
Even better, look for opportunities on Singapore-based sites with high domain authority to build backlinks and reach a local audience if your target customers are all based in the lion city.
One easy way to access the health and trustworthiness of a website is to use ahref's site explorer where you can view the domain rating (DR) from the report.
Here's what I observed when I put good ol' Wikipedia into SEO tools such as Ahrefs:

As seen from our screenshot, Wikipedia definitely boasts strong domain authority.
Luckily for you (especially if you are targeting a Singapore audience), I've look through many link profiles and narrowed down to 10 Singapore-based sites with high DA below.
Singapore-based sites with High DA
I combed through numerous Singapore-based publications' link profiles and narrowed 10 you could consider looking into for inbound links. All sites have a Domain Rating on Ahrefs of at least 55.
1. Mothership
Ah, Mothership is the platform where I get the bulk of viral news around Singapore. I can't get enough of their witty headlines and vast range of content.
What's even more exciting about Mothership is that they have a remarkable DR on ahrefs of 74.
Mothership has various sponsored content packages which include articles, social media posts, videos, etc. If you're interested in getting some exposure for your brand or product, do head over to their website to find out more.
The Smart Local used to be that website I would go to for travel inspiration. Now, it is the platform I frequent for videos and writeups about food reviews, local happenings and more.
Not surprisingly, The Smart Local's DR on ahrefs is 71.
PR pieces and product features aside, The Smart Local also offers various other digital advertising solutions for businesses.
Time Out Singapore thrives on local events and attractions. According to ahrefs, Time Out has a whopping DR of 90 – which puts it on par with Wikipedia.

Not to mention they have a dedicated page just for press releases.
As the lion city's longest independent news website, The Online Citizen covers a vast variety of topics from lifestyle to finance and current affairs.
Their DR on ahrefs stands at an impressive 69.
Oh, I couldn't forget about this classic publication. Before independent media publications were a thing, The Straits Times was the go-to for news. Now, it also offers bountiful opportunities for digital media with a DR of 88.
AsiaOne might be more well-known for its video content but its digital pieces are thriving, too. The local publication was first founded in 1988 by Singapore Press Holdings. But today, it is a joint venture between SPH as well as mm2 Asia that covers various topics from entertainment to business. They have a DR of 80.
7. Coconuts.co
Last but not least on my list of Singapore-based sites with high DA. Sadly for foodies, Coconuts does not share content about coconuts, only. Nevertheless, they share plenty of viral news and juicy topics with a DR of 74.
Plan Your Backlink Strategy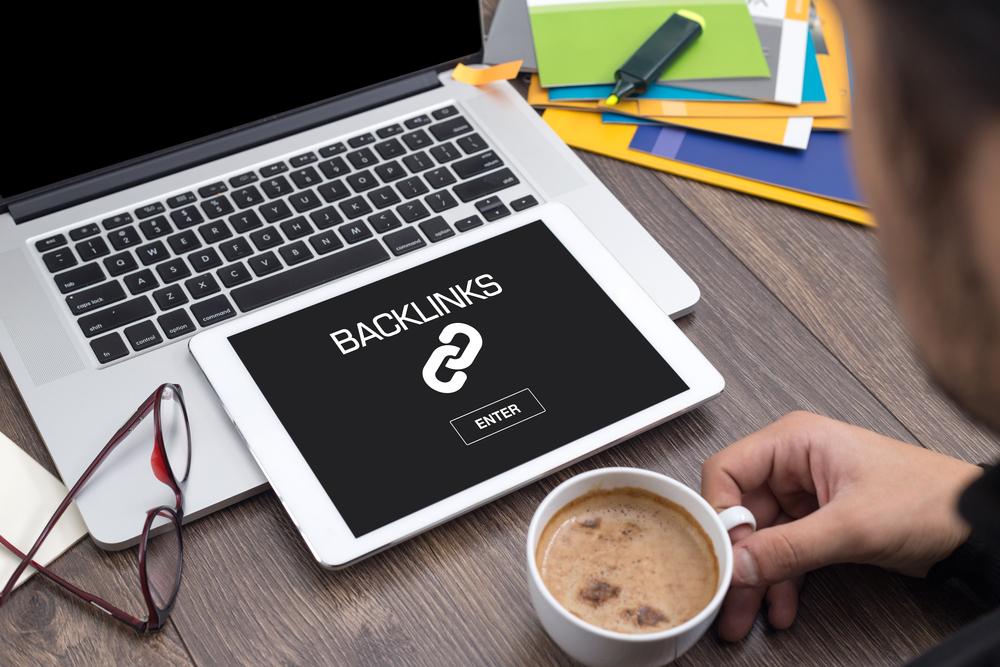 Before you go around searching for their media kits or reaching our to their in-charge, do make sure you have a backlink strategy in place. After all, time is money and you wouldn't want to be spending too much time on communications.
Here are a few things to keep in mind:
1. Who are you trying to reach?
Each digital publication has its own unique readership and following. Consider the target audience of your digital piece and ensure that the publication you are connecting with caters to them. For instance, if you want to get more organic traffic from individuals who are active on social media, have a look to see if the publication shares their writings on Facebook, Twitter or any social media platform.
When planning a backlink for SEO ranking, it is critical that you target contextual links. Instead of soloing chasing after backlink sites with high domain authority, you should consider if the niche is applicable to your website.
Having content and products that is in line with the 3rd party website you are courting will increase the chance of landing backlinks.
2. How much are you willing to spend?
And yes, backlinks do have a price tag on them. Buying links in the form of a sponsored article is a common tactic amongst SEOs.
Decide how much of your marketing budget you are willing and able to dedicate to build the backlink. Have a look at the media kits, if available, and assess if it falls within your budget.
3. Do Follow vs No Follow Backlinks
If you're new to SEO, then you may not know what do follow backlinks and no follow links mean. Essentially, no follow backlinks are links that don't pass any authority to your site. In contrast, do follow backlinks signal to Google that the linked website has a connection and relevancy worthy of passing on authority. 
4. Links from Root Domain Or Sub Domain
Generally, it is preferrable to get outbound links from the root domain as it carries stronger link juice and thus offers more your link building strategy. 
It should be noted that if you casually use a SEO website metrics tool like SEMRush or Ahrefs, then the displayed DA or DR is for the domain as whole. This would differ from the complete link profile of the sub domain.
5. Beware of Unproven Link Building Services
There are many services online that claim to offer link volume for cheap prices. However, these services often lack transparency and can lead to negative consequences. 
Typically, these link building services have a package containing 100 or more backlinks. Unfortunately, many of these link building sites in the package come from domains with thin content, no topic relevance, and already have spread their link juice thin.
In fact, the sole reason that these websites have a strong DA/DR is that they are based on backlinks from link farms. Since such link farms are made with automated bot link strategies, they are consistently at risk of being penalized by search engine algorithms. 
In all likelihood, these spammy backlinks and generally awful links from the package will harm your website's authority. 
6. Are Guest Post Submissions Useful?
Guest posting is one of the most effective ways to gain quality backlinks. The key here is to find relevant publications and pitch an interesting guest post idea. If you can land a spot on a popular blog, then this could result in a significant number of backlinks.
However, there are also downsides to guest posting. Firstly, you need to be sure that the publication you are pitching to has relevant content and a proper internal link structure. Next, they should ideally be a credible source for news within the niche, be free of duplicate content, and have positive social signals. Finally, it never hurts to do both a backlink analysis and to request for the indicative amounts of traffic enjoyed by the website.
We recommend confirming with the webmaster on the terms of the link exchange and pieces of content promised. This is important as oftentimes guest blogging opportunities on websites are not clearly detailed out.
Are Backlinks Here to Stay?
The short answer is yes.
The long answer is that it seems like Google will continue updating its algorithm to meet the needs and expectations of different internet users. It's all about trust and providing legit information.
Backlinks are like citations in a thesis. They function as a way of adding credibility to your content and also contributes to existing discussions.
It's quite unlikely that backlinks will be shelved anytime soon. So, if you have yet to build some backlinks with high domain authority, I suggest you look into doing so. Talk to our SEO agency specialists today to find suggestions for your website's link profile and attract quality SEO traffic.