5 Integral Paid Advertising and PPC Tips to Survive in 2019
If you thought 2018 was an interesting year for Pay-Per-Click (PPC) marketing, you will probably need our PPC tips to survive in 2019.
A Brief Introduction to PPC
Love it or hate it, PPC is here to stay.
Unlike Search Engine Optimization (SEO), PPC is another form of online advertising that relies on short-form content to gain clicks. PPC is a means of buying clicks to your site instead of relying on organic clicks. Companies earn revenue whenever someone clicks on their PPC ad on Google SERPs.
When it comes to PPC marketing, the good news is that life is never dull. However, the bad news is that you always have to be adaptable to growing trends and developments. The world of PPC is dynamic and ever-changing – and you have to be flexible in your campaigns in order to win the PPC race.
If you are looking for PPC tips to survive in 2019, then you have arrived at the right website. We have done our research on growing trends and developments in PPC marketing and highlighted 5 of the most vital PPC Tips to survive in 2019.
5 New PPC Tips to Survive in 2019
If you have been keeping up with our content, you would know that 2019 is all about engagement-first social media campaigns, creative content, responsive web design, as well as virtual reality. Likewise, the world of PPC is changing as we speak! Make sure you use our PPC tips to survive in 2019.
1. Audience-First PPC Ads
SEO may be all about keywords, keywords and more keywords. However, PPC is a pole apart. According to a guest author on WordStream, Aaron Levy of Elite SEM theorised that keywords will become secondary to an audience-first PPC strategy. While keywords may still retain their relevance in PPC, you might want to start rethinking your PPC content strategy.
Instead of relying predominantly on keywords, crafting personalised and engaging PPC ads would work in your favour and get you those clicks. This should give your PPC team valuable information about the demographics of your audience that are searching for services and products your website offers.
Like the growth in the demand for engagement in social media, personalised PPC ads would be a smart move to add to your PPC strategy.
Remember: audience first, keywords second.
Content is still king, which bring us to our next point.
2. Smart CTAs
The second tip on our list of PPC tips to survive in 2019 involves a call-to-action (CTA). A CTA is highly critical in social media and content-writing for SEO. It, too, retains relevance when it comes to PPC.
A well-crafted CTA should involve an action word or emotional word which taps on the subconscious mind of users. It should also be geared towards one goal per headline. More importantly, a CTA should be direct and instructive but also short and sweet.
Ultimately, CTAs can earn you those clicks when crafted with the right emotional, action and power words. If you need some inspiration, check out Lisa Raehsler's helpful list on Search Engine Journal.
3. Make Use of Artificial Intelligence
Let's face it – humans have limitations, artificial intelligence (AI) does not.
AI has developed and evolved over the years. Now, you can use technology to perform specific tasks efficiently and effectively. Using AI for your PPC campaigns could cut your research and work in half. Even the most seasoned PPC experts would need a PPC tool every now and then.
Use a smart AI to assist your PPC bidding, the creation of new ads, keyword research, identification of trends, competitor analysis and reporting. Make sure you invest in a handy tool to ensure you allocate more time and effort into non-AI tasks.
4. Look to Paid Social
Google isn't the only place to earn click revenue. These days, numerous search engines and social networks have AdWords and paid social features that allow businesses to earn click revenue. For this article, we will focus on the importance of paid social today.
If you aren't on social media, you are missing out (big time). Today, there are more than 3 billion active users on social media. An Adobe survey on LYFE Marketing reported that only 50% of users on social media ignore ads – this means that the other 50% of users actually click on ads on platforms like Facebook and Instagram.
While Google may be the king when it comes to digital, a king still needs his soldiers and pawns to slay any dragon. In essence, it would be strategic to also venture out into paid social in 2019 to ensure that you garner more clicks.
5. Remarketing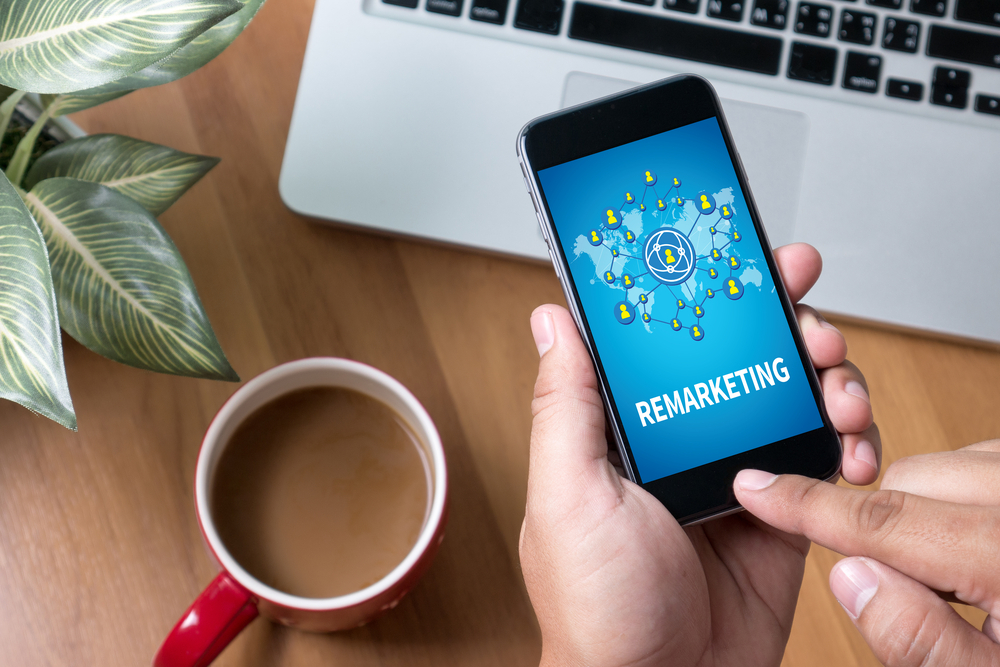 The fifth on our list of PPC tips to survive 2019 involves remarketing. Remarketing takes PPC a step further by reaching out to visitors who did not make a purchase on your website.
According to Adhesion, it is a handy and effective means of advertising and boosting brand recall and awareness. Luckily, Google's remarketing feature helps advertisers connect with their audience. So make sure that you make full use of this Google feature to grow your click revenue.
Of Complexities and Dynamism
Thanks to PPC, online advertisers can enjoy faster and more cost-effective means of earning click review. However, due to the ever-changing and intricate nature of advertising, it is prudent for digital marketers to be adaptable, responsive and open-minded to new trends. After all, without developments, life in digital marketing would be anything but interesting.
That being said, make sure you allocate enough effort and time into other forms of online advertising and digital marketing like SEO and social media. While PPC still retains its relevance in earning fast click revenue, paying equal amounts of attention to your SEO and social media game plan could take your brand to higher heights.
If you want to learn how to maximise your PPC budget, make sure you use the tips listed in this article.
Did you know that micro-influencers are the new 'in' thing for social media marketing? Click here for a list of 6 of the leading micro-influencers in Singapore this year.
Don't ignore your SEO! Click here for some blogging tips for your e-commerce website.