Fathers' Day Singapore: Celebrating The Dads in First Page Digital
Fathers' Day is a special day to remember the contributions that dads make to their families and communities. In celebration of Fathers' Day, we interviewed two superhero dads in Singapore over here at First Page Digital.
LEARNING HOW TO BE A DAD
Every dad must remember the first time they became a father. Entering into fatherhood is a big change for any man. It comes with new responsibilities, new challenges, and often a new sense of purpose. For those who are becoming fathers for the first time, it can be an especially daunting transition.
Shane Liuw, Chief Executive Officer of First Page Digital, feels that "planning ahead while heading into the unknown is always important". This is why the 36-year-old and his wife decided to go for antenatal classes before Avery, their first daughter, was born. These classes greatly prepared them and helped them to feel more confident before her birth.
However, learning how to be a father doesn't stop at your first child, as what second-time dad Abduh Ismail, Group Account Director of First Page Digital, can attest to. Fatherhood means constant learning, on both good and bad days.
"This relieves us from feeling the burden of making mistakes, and mistakes will come aplenty for new working parents. Always move forward by constantly supporting each other, acknowledging what could have been done better, and validating any positive moments," the 32-year-old said.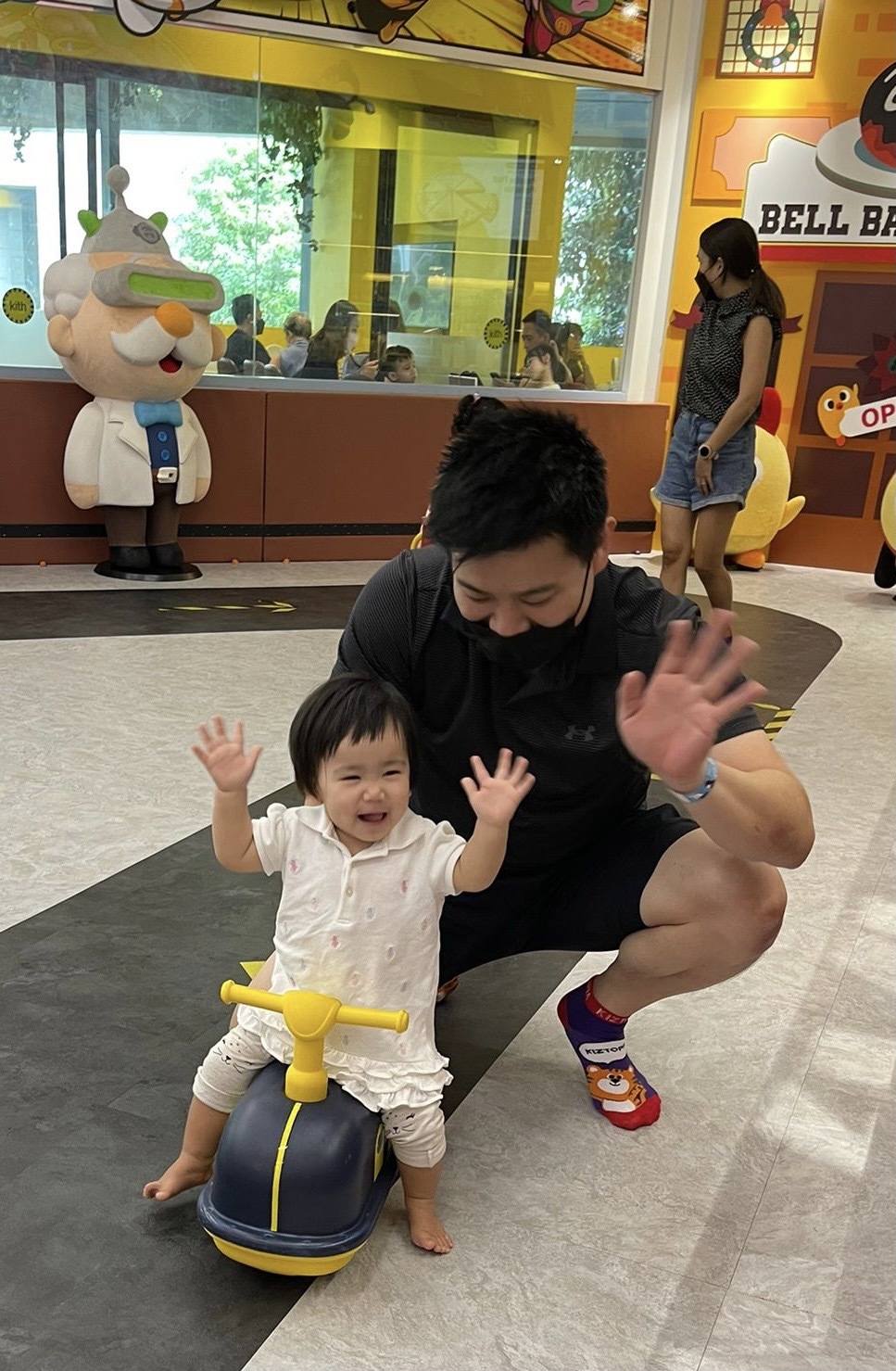 Shane and Avery having fun in a shopping mall.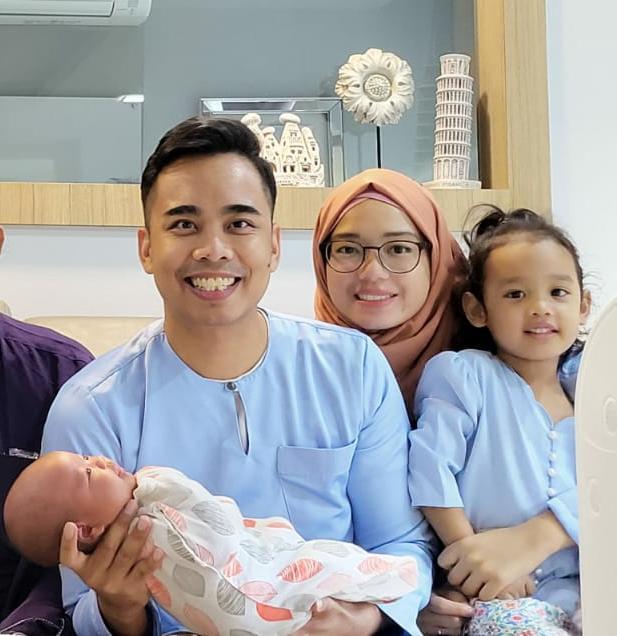 Abduh, his wife, 4 year-old Sarah, and newborn Farah.
FAMILY AS THE FOCUS
Being a working dad has its challenges as it takes a lot of juggling to manage a job and a family.
Before becoming a father, Shane feared that he would not have enough time to spend with his baby and wife, being stretched both ways by work and other personal commitments.
Prior to having a baby, he can "stay in the office or lock himself in his study room and work until he is happy with his output before he heads home or shuts down". However, once Avery is born, the disciplined dad manages his time with a strict schedule.
On weekdays, Shane sets his family time between 7:30am to 8:30am and 7pm to 9pm. He always tries to get home on time or have a pause at work to have dinner and spend time with Avery before she sleeps. This is "a ritual" that he tries not to break unless he has important or urgent meetings.
"Work-life balance is always a work in progress. Do not overthink but enjoy the process. There is no right or wrong but whatever feels suitable during that moment. Learn from the experiences and don't be your own worst enemy," advises Shane.
Meanwhile, Abduh acknowledges that life is very different after the birth of his two daughters. He and his wife's schedules now revolve around their little ones. For example, dedicated time is specially set aside for the family, such as on weekday nights up till the kids' bedtime and on weekends. On days that he needs to tend to his daughters and be away from work, Abduh is glad to have a team that he can rely on.
Both fathers also agreed that having supportive family members is a great help.
Avery's grandparents will help to pick her up from infant care at 6pm. Meanwhile, Abduh's parents help to care for the children on weekdays after his paternity leave ended.
Unexpected help also came in in the form of Abduh's first daughter – Sarah. For example, when their relatives came over to see her sister, she made it her duty to tell everyone to sanitise their hands before going near the baby.
"I couldn't be more proud as a dad," chuckles Abduh.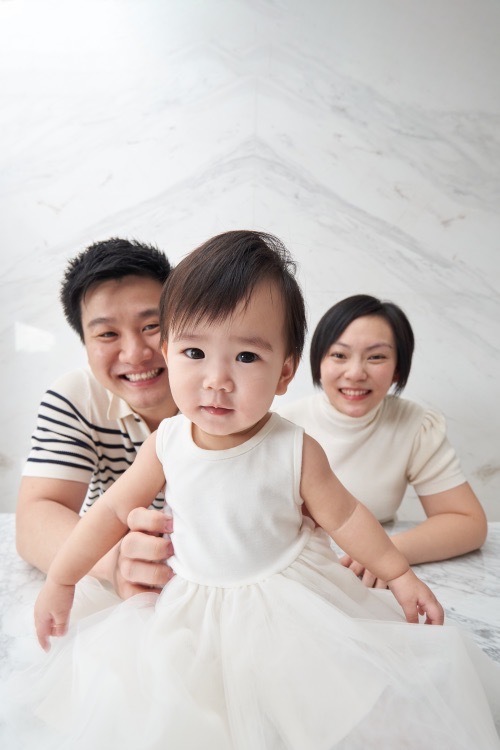 Shane, his wife, and his daughter Avery.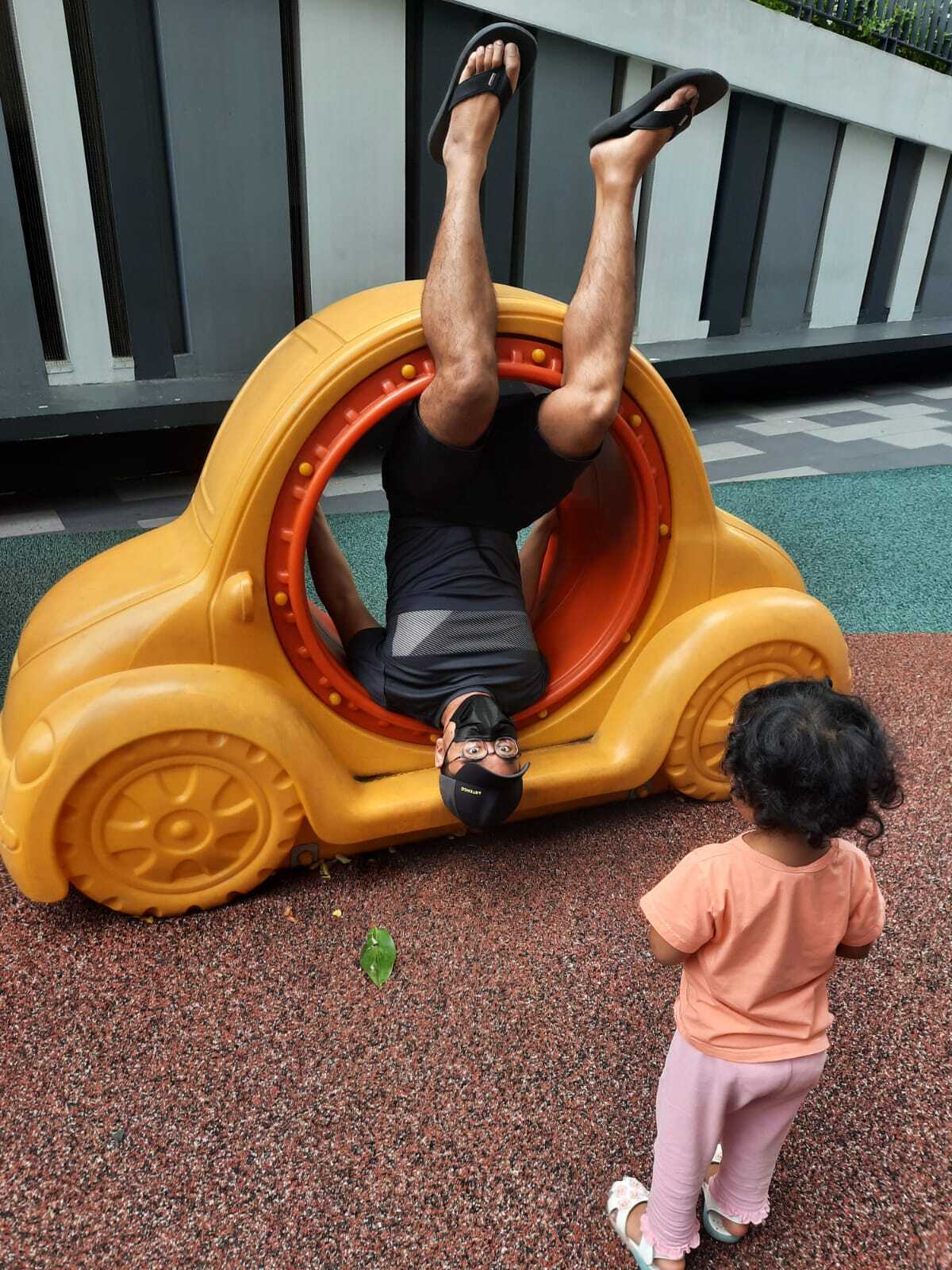 Abduh and his first daughter Sarah.
HOW FATHERHOOD CHANGES A MAN
Fatherhood is one of the most transformative experiences a man can go through. It changes one's perspectives, priorities, and sense of responsibility.
Shane believes that his personality has changed with the birth of Avery.
"Being with and seeing Avery grow up has taught me a lot and has certainly made me a better, more patient person. Never will I have thought that I have so much love for another human being and how Avery's smile and some cute movements will just melt my heart," he muses.
His goal as a dad now is to provide the best possible life and impart down-to-earth values to his daughter.
Meanwhile, Abduh changed his perspective on fatherhood. To him, being a father is always a work in progress.
"What I've taken out of the entire experience is that there's no end goal for this newfound responsibility – it's a constant journey. It's a journey where we discover our strengths and shortcomings, but I wouldn't trade it for anything else in the world," says Abduh.
"We're not superheroes, but we are one in the eyes of our children," he adds.