Dazzling Diwali Content Marketing Ideas to Drive Sales in 2022
Referred to as the festival of lights, Diwali is a religious holiday celebrated by Hindus, Sikhs and Jains all over the world. They unite under one common teaching – goodness always triumphs evil. Since light signifies the good, Diwali is a celebration of all things that glitter, from traditional oil lamps on the porches of the home to elaborate street decoration of colourful and dazzling lights – all to achieve victory over evil. This year, we want you to add that victorious festive glow to your digital marketing campaign. We have gathered some Diwali content marketing ideas you can use in 2022 to drive powerful sales for the year!
Say 'Yes' to seasonal content but…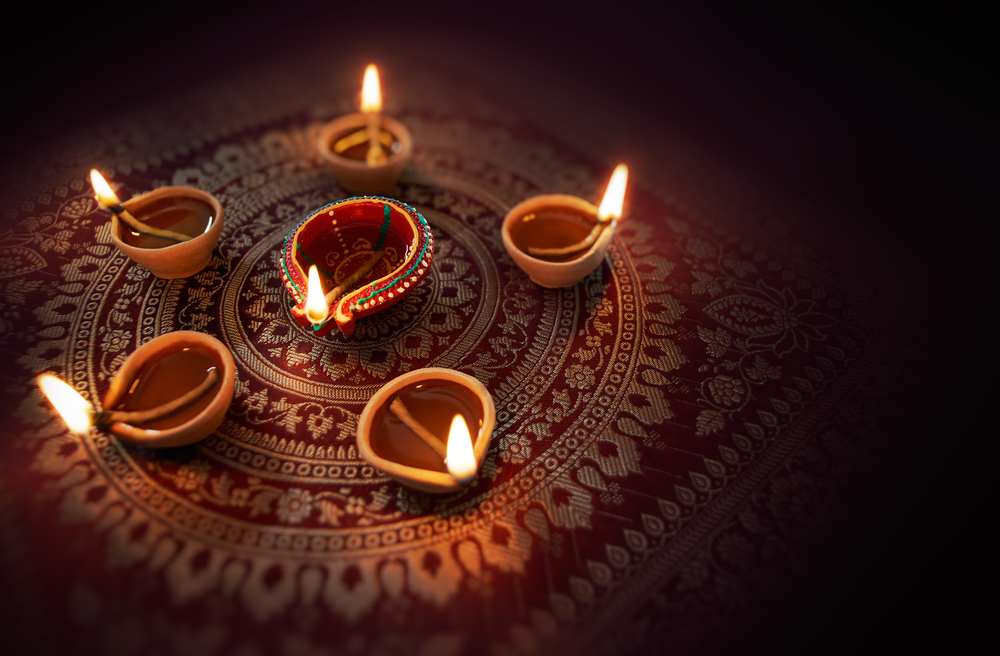 When working on seasonal content, however, it is important to create content that fits within the story of your brand. This is due to the religious and cultural elements attached to it. The race to make it to the first page of Google cannot be at the expense of brand perception. So if you own a steakhouse, for instance, attracting customers to your restaurant with a Diwali-related piece of content is a bad idea. (Most non-vegetarian Hindus do not consume beef as cows are considered sacred animals in Hinduism.) While you could still gain publicity, though negative, it is far better to attract potential followers than lose those who contributed to your loyal customer base.
If you want to use Diwali-themed content to drive sales, you can come up with a list content marketing ideas that take influence from how the festival is celebrated and what it means for those who celebrate them. While Diwali is commemorated differently among various groups that celebrate them, the practices revolve around:
Seeking God's blessings
Lighting up the house with oil lamps to ward away the evil
Dressing up with a new set of ethnic clothes
Preparing and feasting on delicious food and sweets
Playing with an assorted variety of firecrackers
Spending quality time with family and close friends
Respect is key when leveraging the festive season to drive content. With Diwali just around the corner, we looked into the cultural nuggets of this festival to come up with some relevant content marketing ideas that could just bring in one of your big sales for 2022. To do so, we have categorised the content into two types – educational and emotional content.
1. Educational content
While all types of content are meant to educate, educational content, in the realm of digital marketing, refers to content that offers useful and relevant information to audiences. This is especially useful for brands who want to create seasonal content through which they can build a relationship with their audience. Any type of holiday or festival provides a mammoth of topics to talk about – pick those that are trending and start writing!
A. Food content marketing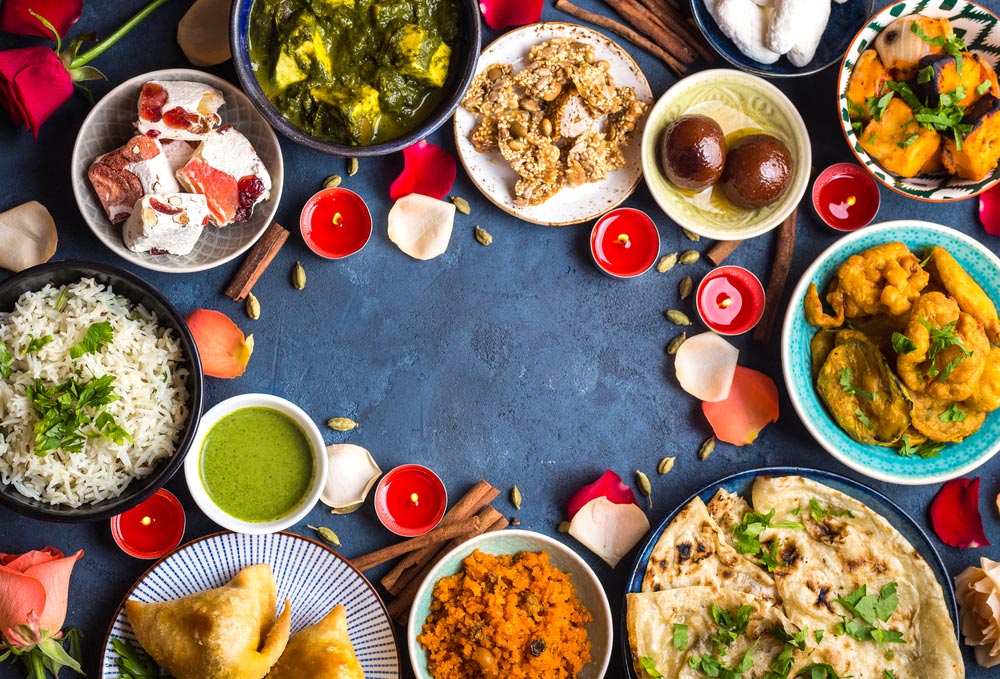 Anybody who celebrates Diwali will tell you how much they look forward to bingeing on food. From spicy potato-filled puffs of samosas to sipping cups and cups of sizzling masala tea, food is synonymous to any Diwali celebration. However, with the growing trend of healthy-eating, content on healthier alternatives have begun to gain traction. A simple search of "healthy food recipes" on the Ahrefs keyword explorer tool, for instance, records 40,000 worth of monthly global search volume as of 13 September 2022. This is a huge jump since 2019 September, where Ahrefs recorded 22,000 of monthly global search volume.
To add on, a study in 2019 by SEMRush, an online tool to track the search volume of certain words on Google found that Biryani was the most searched Indian dish globally. This is indeed a recipe for success – use this to create content around healthier options like:
How to cook that chicken biryani and still save on the calories; or
How to make the best biryani that is low in sugar
Be sure to do keyword research to find out which Diwali-favourite dish has high search volume in 2022!
Increasingly, consumers want more information on the functions of specific ingredients in their diet. Turmeric, for instance, reported massive growth in search since 2004 according to Google Trends. This gives you opportunities to tap on the benefits of specific ingredients, as OneSpot suggests, and create content on recipes and cooking tips accordingly.
For Diwali, you can come up with some food content marketing ideas by conducting keyword research on some of the latest health foods that people are searching for in 2022. Incorporate that ingredient into a piece of content that provides useful information about a healthier version of a dish that is popular in a Diwali feast.
Some suggestions include:
The role of cardamom in your favourite masala tea.
Why do South Asians love their yoghurt so much?
B. And more ideas for other industries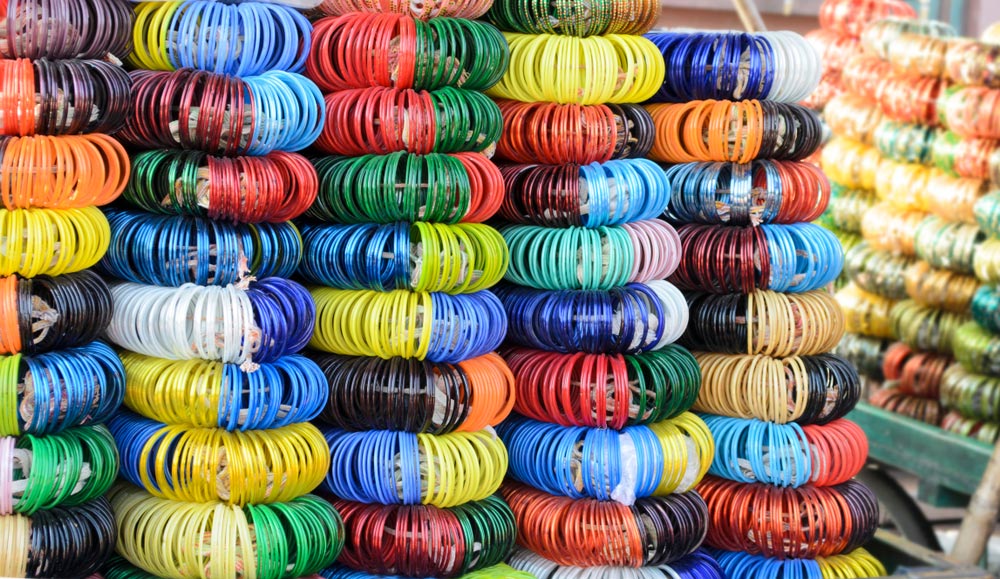 With consumers being 131% more likely to make a purchase immediately upon consuming educational content at an early stage, using seasonal content for Diwali will indeed help to power your sales this year. Apart from food, you can talk about fashion, dining, exercise and a whole lot more. Here are some Diwali content marketing ideas you can use in 2022 by creating new content or repurposing existing ones:
Fashion: How to beat the weather with your ethnic wear for Diwali this year.
Fitness: Gained a little weight after Diwali? Follow our thirty-day challenge and get fit again!
Dining: Three family restaurants for a magnificent feast during Diwali in 2022.
Cooking: Diwali-inspired cupcakes to surprise your guests with this year.
Music: Five top Bollywood songs you need to bring back for your Diwali party in 2022.
2. Emotional content
In digital marketing, emotional content arouses feelings in the audience – happiness, anger or sadness. A study on customer emotional experiences in the US revealed that consumers are 7.1 times more likely to purchase more products from the company and 15.1 times more likely to recommend the brand to someone after a positive emotional experience. As content marketers, we can develop such positive emotional experiences with the power of content.
A. Explore the family in storytelling
Capturing the emotions of your audience is at the heart of storytelling. Diwali, as with any festivity, gathers families together for a celebration, focuses on going home and spending time with loved ones. Samsonite exemplifies this very well in their YouTube video in which they explore the stories of individuals such as air stewardesses and drivers that sacrifice their Diwali to being others home to their loved ones. It ends with a statement to appreciate those who bring others home. Subtly, this reminds viewers of the significance of travelling which is in line with Samsonite's position as a luggage manufacturer and retailer. Unsurprisingly, the video garnered over 2 million views, along with over 2,000 likes!
Emotional content like this lets you echo your brand values through the festival's significance. In doing so, it makes them more relatable to your audience.
B. Triumph over evil
Another type of emotional Diwali content marketing idea can explore the very core meaning of the festival – good over evil. For a twist to this concept, the Singapore Police Force produced a music video in 2018 to share their festive greetings. The video does not directly emphasise the concept of triumph. However, it reminds us of brave Singaporean police officers who protect its citizens from harm every day.
For an extension of this concept, you can also create feel-good content by tapping on the concept of light. In this video (embedded above), RHB animates a true story of a doctor who runs a mobile clinic to help the disadvantaged. This clip ends off with a similar statement on light, "True progress comes in lighting up the lives of others". This is in line with the bank's focus on progress – not merely in wealth but rather in larger life goals. The video creates an impression that RHB will support its customers throughout the journey as they work towards their destination.
Start crackling with these Diwali content marketing ideas
These Diwali content marketing ideas can help drive your sales in 2022 and strengthen your relationship with your target audience. You can also apply these ideas to any seasonal content you wish to create. Simply look into its religious and cultural relevance and start exploding with diverse content ideas!
Explore our Christmas, Valentine's Day and National Day content ideas for more inspiration!