5 Best Photo Editing Software of 2019 for Professionals and Amateurs
If you are looking for the best photo editing software of 2019, then you've arrived at the right website.
If you have been keeping up with our blogs, you would know that Image SEO is actually a thing. But going beyond the complex and techy parts of visual marketing, visuals are the only universal language that can convey emotion and messages.
Learn more about why images are critical in digital marketing by reading on!
Do We Really Need to Think about Pictures?
"As long as I use the right keywords in my content, my website will thrive."
No… just no.
Professional content may catch your reader's attention. Image SEO may also get your website ranking on Google SERPs. But what strengthens its reach is a couple of jaw-dropping visuals.
Humans are visual beings. They are drawn to captivating visuals. Gorgeous pictures can also pique a reader's interest.
But let's face it – even the most experienced designer would need a design app or two to beautify their visuals. Not everyone is blessed with excellent photography skills. However, with the help of a handy photo editing software, you can transform your novice pictures to visuals that look more professional and captivating!
When it comes to marketing, content may be king, but visuals unlock the doors of imagination and allow vision. They also add life and colour to your website without much effort on your part.
5 Best Photo Editing Software of 2019 for Stunning Visuals
Ready to start glamorising your pictures?
We have done our research on the best free photo editing software of 2019. Don't worry, you won't have to get a crash course on PhotoShop to use these tools. They are 100% beginner-friendly but still give you the necessary functions to beautify your pictures. Most (if not all) of our choices have helpful online video and worded tutorials.
Read on for 5 of the best Photo Editing Software of 2019!
1. Pixlr
Pixlr has a similar interface to PhotoShop and offers similar functions. But it is 100% free! Pixlr has a unique editing function which allows you to add layers, filters, icons, overlays. Users can also adjust the brightness, saturation and contrast. You can also edit a couple of pictures at one go and also resize images.
Pixlr was released in 2008 and has been listed as on Time's top 50 websites in 2013. This photo editor is available on both mobile and desktop.
Learn more about Pixlr by clicking here.
2. Fotor
An all-in-one photo editing system, Fotor is a handy tool for both amateur and professional photographers. Fotor has everything you need to craft an eye-catching visual and more!
With photo editing, photo effects and portrait retouching, you can create your own art piece in no time. Fotor also has hundreds of fonts, pretty stickers, image shapes as well as design tools like drop shadow, clone and colour picker.
Best of all, Fotor is available in a variety of languages including English, Chinese (traditional and simplified), Spanish, Portuguese, German and Japanese!
Fotor has over 300 million users and you could be one of them! Learn more by clicking here.
3. Polarr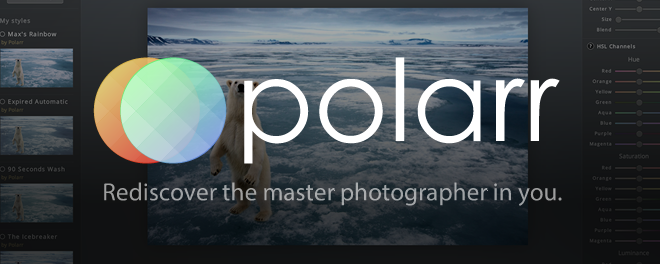 While Polarr has both free and paid packages, this platform still finds itself on the best photo editing software of 2019 for its beginner-friendly photo-editing experience.
A free account entitles you to make useful adjustments. You could enjoy their one-touch auto-enhancement, crop your pictures, adjust the colour of your pictures, sharpen your visuals and even adjust the vignette. Polarr also offers 14 basic filter presents as well as retouch functions. More importantly, this platform also contains 12 tutorials to help you make the most out of your experience.
Polarr is available on Windows, macOS, ChromeOS and Linux. They have a mobile app for both iOS and Android.
Sign up for a free account and check out their packages by clicking here.
4. GIMP
While this free and open-source graphics editor was released more than 20 years ago in 1996, there are still countless active users online today. Downloadable, this image editor is available on a variety of operating systems including Linux, OS X and Windows.
GIMP stands for GNU Image Manipulation Program. Users can enjoy sophisticated tools to beautify their images. You don't need to be a photographer, illustrator or graphic designer to enjoy the full benefits of GIMP – because it provides an extensive number of tools needed for high-quality image manipulation. You can GIMP to enhance your photography, artwork and graphic design.
If you need high-quality images and a sleek collection of photo-editing functions, then GIMP is your go-to photo editing software.
Click here to read more about GIMP.
5. Photopea
The final platform on our list of the Best Photo Editing Software of 2019 is Photopea.
Released in 2013, Photopea is a free clone of PhotoShop. Michael Zhang of PetaPixel has sung praises of Photopea for its unique and excellent functions, so, it's pretty legit.
It offers basic photo editing tools like filters, brightness and contrast adjustments, image resizers as well as hundreds of fonts to choose from. The shortcuts are almost exactly the same as PhotoShop.This photo editor works in a web browser and can be run on tablet and mobile.
Click here to try Photopea yourself.
A Handy Tool for Professionals and Amateurs
A picture may speak a thousand words, but a stunning visual enhances your brand image in more ways than one.
All agencies can probably agree that a piece of SEO-friendly content is nothing without a gorgeous visual. But even the most professional designer would need a photo editing system or two to create more captivating and eye-catching visuals.
Now that you know the trick to produce fetching images, you have no excuse. The next time you decide to include your own visuals to your website, make sure you use one of the platforms listed above!
Not only are praiseworthy images a must-have when it comes to building your website, image SEO also matters. Click here for our guide to the do's and don't's of image SEO and learn about how you can boost your web presence using images. 
That being said, attractive content is still king. Click here for a beginner-friendly guide to blogging and creating SEO-friendly content. 
If all else fails and you can't seem to produce anything of quality, there are always stock images. But if you don't have a Shutterstock account, we have compiled a list of platforms where you can get free stock images. Click here to read more.