4 Cool Ways Video Marketing Can Help Your Business (With Examples!)
If you are guilty of skipping ads on YouTube, you might want to start thinking twice about doing so. Because video marketing can help your business and generate more leads!
Why Venture into Video Marketing?
Static visuals might work but only to a limited extent. Incorporating video content into your marketing strategy is a great way to showcase more information about your products and your brand. Furthermore, users would be more drawn to eye-catching and engrossing videos more than static graphics or lengthy text ads.
Best of all video marketing is extremely versatile. Whether you want an engaging video with jaw-dropping graphics, an animated video or even a simple motion picture of your products, you can explore a myriad of styles in motion graphics. They can even be used in paid ads. The possibilities are endless!
Did you know that video marketing can help your business in more ways than one? Read on to learn more.
How Video Marketing Can Help Your Business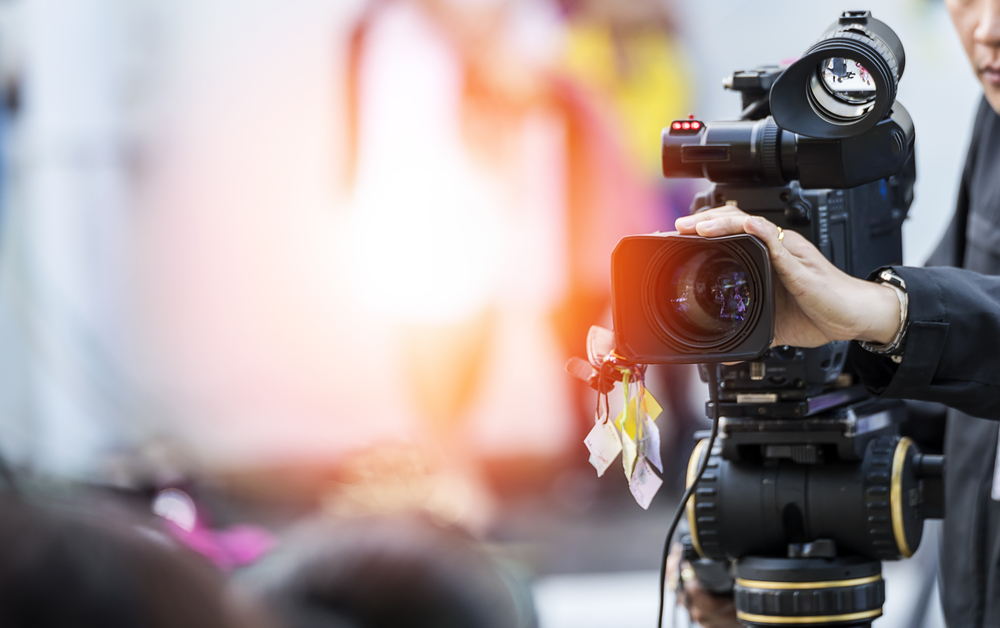 Video marketing has numerous benefits. Used properly, and video marketing can help your business flourish. Read on to learn how you can use video marketing to skyrocket conversions and generate more web traffic.
1. Adds Personality to Your Brand
One cool way that video marketing can help your business is adding a touch of personality to your brand. Doing so helps you set your business apart from competitors. In fact, Ready Artwork argued that video marketing can actually boost brand awareness by 52%!
When you can speak to your viewers verbally, you are more able to bridge stronger emotional connections with your target audience and earn their trust. Essentially, a simple video could help you build brand loyalty and enhance your customer engagement.
Maybelline has always established itself as the it-brand when it comes to makeup. The commercial for their Total Temptation Mascara is no different! In all their commercials, Maybelline has established itself as a reliable makeup company with quality products that are guaranteed to enhance aesthetic appeal.
2. Provide Digestible Information
If you were guilty of neglecting your weekly readings in university, you would probably understand why video marketing might be a more effective means of marketing.
Think about it, why plough through a 1000-word blog about how a product works when you can just watch a 3-minute video?
A video might be a relatively more effective medium than text simply because reading takes a lot more time than watching. When you leverage video marketing, you would be able to showcase your content in a more interactive and effective manner.
These days, most brands prioritise quality over quantity. A simple 20-second clip could advertise your product and gain those clicks. Check out this quirky clip by Apple below!
https://youtu.be/qtdjfyylWr0
Pssst… this clip obtained more than 200,000 views and 8.1 thousand likes in 5 days!
3. Leverage Emotional Marketing
Let's be honest, have you ever watched those insurance commercials about family and teared up because they reminded you of how much you loved and cared for your parents?
If the answer is yes (and we are not judging), then you'll probably agree with this: videos are an excellent way to make use of emotional marketing.
One important but effective way that video marketing can help your business is evoking emotions, and driving conversions as a result. Sentimental music, low-key lighting, (overly) dramatic acting and a clear overall message that tugs on your heartstrings, videos have a way with emotional marketing. Most tissue-worthy emotional marketing videos not only drive awareness but they also drive conversions by evoking emotions.
If you want to watch what emotional video marketing really looks like, check out Thai Life Insurance's infamous Silence of Love commercial (get a box of tissues ready, don't say we didn't warn you!):
4. Build Curiosity and Drive Web Traffic
If you are a Marvel fan, you would know how much they love using cliffhangers in their movies. But it is no wonder why – with a juicy cliffhanger, your audience would KILL to know what happens next.
Here's an example: immediately after the premiere of Avengers: Infinity War, (spoiler alert) most Marvel fans took to the internet to search for possible theories about future Marvel films that explored the aftermath of Thanos' snap.
Like cliffhangers in movies, a cliffhanger in an ad could pique your audience's curiosity and drive them to watch further ads.
You might think that only movies and television commercials can make use of this cliffhanger strategy. But retail brands, too, make use of cliffhangers to engage with their audience and showcase their products. GUCCI has starred musicians Jared Leto and Lana Del Rey in one of their latest #ForeverGuilty commercials where they left the audience with a cliffhanger about where the couple was headed to in their lavished automobile.
Watch it below:
The Future of Digital Marketing
A survey by Impact has estimated that video traffic would probably account for 80% of consumer traffic. So if there was ever a right time to venture into video marketing, now would be the right time.
If this article proves anything, it is that video marketing CAN help your business in more ways than one. In this day and age where customer engagement is everything, it is important for every company to bridge connections with their audience. Luckily, video marketing can help your business by enhancing your customer engagement strategy through stronger networks and the further solidification of your professional image.
If you DO decide to venture into video marketing, featuring some familiar and friendly faces spearhead your chances of getting those leads. That's where micro-influencers come in! Click here for a list of the leading micro-influencers in Singapore. 
Some companies have actually used pet influencers in their commercials. It's true! Amazon Prime has actually invited a Golden Retriever to be in their commercial. Click here to learn about pet influencers if you are not convinced. 
Videos might be (almost) everything now, but visuals are still imperative to get those leads. Click here to learn about image SEO and discover how you can use it to market your brand. 
Did you know that we make our own videos too? Click here to be wowed by them.