5 Innovative Ways to Come Up With Unique Blog Ideas For Your Business
Blogs are great for building internal links and showcasing the usefulness of your products. But sometimes, coming up with blog topics takes a lot more than just creativity. If you have been struggling to come up with a blogging strategy, have no fear. We have your back. Read on for 6 smart ways to come up with unique blog ideas for your business!
Blogging for Business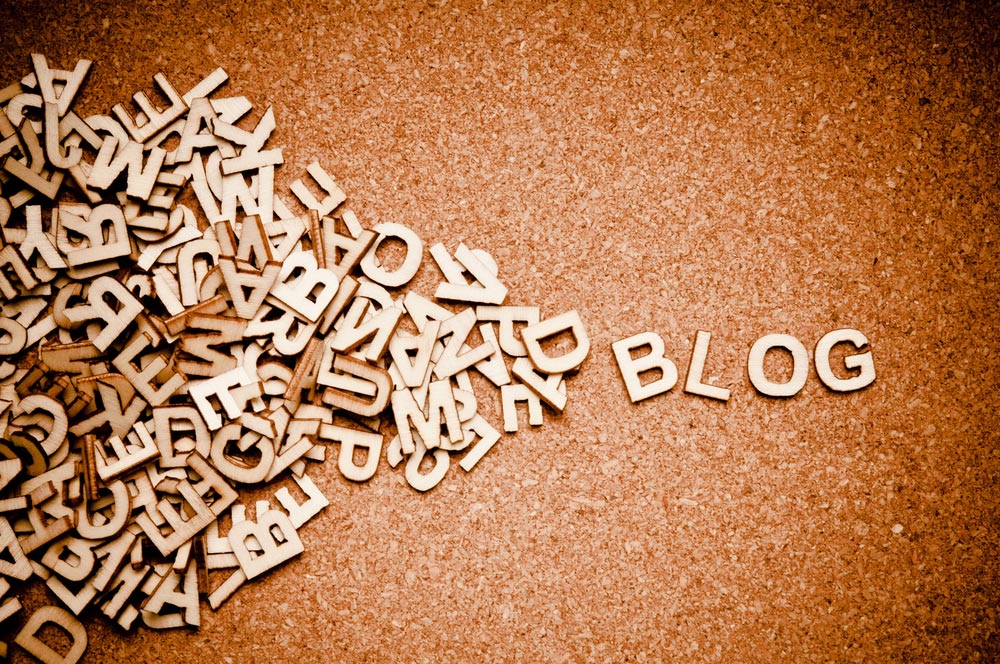 If you own a website of any nature, having a blog benefits you in numerous ways. Firstly, blogs are an excellent way to build internal links. This is a great way to optimise your website. According to HostGator's Kristen Hicks, blogs are a superb way of catapulting your website to the first page of Google SERPs. After all, Google LOVES internal links.
Secondly, blogs are always a great way of marketing your products through a softer approach. By illustrating how your products can be used to benefit your users, you can actually influence to make purchases and take action in favour of your business.
Thirdly but most importantly, blogging helps you connect with your audience. When you provide key information that is valuable to your target audience, you could bridge stronger connections and enhance your brand image.
Ask any SEO expert: there isn't a doubt in our minds that he would recommend incorporating a blog in your SEO strategy.
Ready to get started? Keep reading for 5 cool ways to come up with unique blog ideas for your business!
Innovative Ways to Come Up With Unique Blog Ideas For Your Business
You know what they say – if you fail to plan, you plan to fail.
When coming up with an effective blogging strategy, it is highly imperative to have a clear foundation in mind. This includes having a clear set of blogging ideas to work with. However, this might take a bit more than just brainstorming. You will probably have to make use of some tools and do a bit more digging about your brand and audience.
Read on to learn for 5 intelligent ways to come up with unique blog ideas for your business!
1. Identify Key Products
First and foremost, in order to come up with a list of blog titles that are worth venturing into, you need to identify the products you want to feature. Do your homework by taking a look at some of the best-selling products and items which garner the most number of clicks. Feature the items which you think will resonate best with your audience and highlight how they can be beneficial to buyers.
2. Do Your Keyword Research
Uh-oh, the dreaded 'K' word'.
When it comes to content, keywords are (almost) everything. When you craft content based on keywords with low competition and high search volume, you could increase your rankings on SERPs and earn a significant amount of organic clicks. In addition, targetting the right keywords also helps you streamline your content and come up with relevant blog titles that are actually worth writing.
That being said, a keyword research tool could come in handy. Click here for 5 of our favourite keyword research tools. Pssst… most of them are free!
3. Identify Your Target Audience
The third tip on our list of ways to come up with unique blog ideas for your business includes having a clear idea of who you are targetting. Being aware of your audience's likes and dislikes as well as their preferences could help you craft more effective blog titles that pique their interests and earn you those clicks on Google SERPs.
In addition, when you craft content that connects with your audience, you could build brand loyalty and enhance brand recall.
4. Watch Out for Festive Periods
If you have been keeping yourself updated with our content, you would know that we often publish festive content. We have published content about Valentine's Day, Chinese New Year marketing trends and social media, Christmas SEO for charities, restaurants, retail, and Black Friday PPC and SEO.
Why?
That's because festive keywords matter.
The world of keywords is dynamic and ever-changing. Thus, bloggers and writers need to craft content with keywords that rank well during festive periods. Like seasonal landing pages, festive blogs could earn you a significant number of clicks during the festive periods.
5. Spy On Your Competitors
Fifth, it would also be worthwhile for you to spy on your competitors and see what types of content they are posting. Let's face it – sometimes borrowing a couple of ideas from your competitors would do your site good. In fact, when you adapt and build on their ideas, you could even craft works that are more effective!
Check organic keywords which rank for high search volume on your competitors and stay updated with their content. Make sure that you monitor their progress as well!
The World is Your Oyster
Finally, when it comes to blogging, creativity only gets you so far. When you have ample knowledge about the more 'techy' side of blogging, you would be able to generate content that connects with your audience and showcases the relevance of your brand and products.
In every plan and strategy, having a clear foundation is key. Once you have settled on a list of blog titles and ideas, you can rest assured that your blogging strategy should be substantial to boost your ranking.
Now that you know how to come up with blog ideas, click here for a helpful guide about how you can write persuasive and effect content. 
Blogging isn't all about adding the right keywords and content. You have to be strategic! Click here for some do's and don't's in blogging for business. 
You know what they say about headlines. A headline gives a reader a glimpse of what he can expect. So, it is highly critical to have an eye-catching headline that piques your reader's interest! Click here for 7 tips to craft catchy headlines!
Once you have finished crafting your content, make sure you vet it thoroughly to make sure that you are not making any unforgivable content writing mistakes. Click here for 7 quick fixes to improve your content.