The Do's and Don't's of a Work From Home Customer Service Strategy
If there is one practice that is defining the world of work now, it is remote working.
Remote working is a work arrangement involves having staff members work outside a traditional office environment. In the new normal where people are encouraged to socially-distance themselves from each other, remote working has grown to prominence in multiple industries across the world.
However, even in the new world of work, customer service retains its significance in business growth and development. These days where most people are getting their information from the internet, the last thing you would want to deal with is a negative review or negative comments on your website or your social platforms. That's why you would need a solid work from home customer service strategy to keep your customers engaged and maintain business as usual.
Why You Need a Work From Home Customer Service Strategy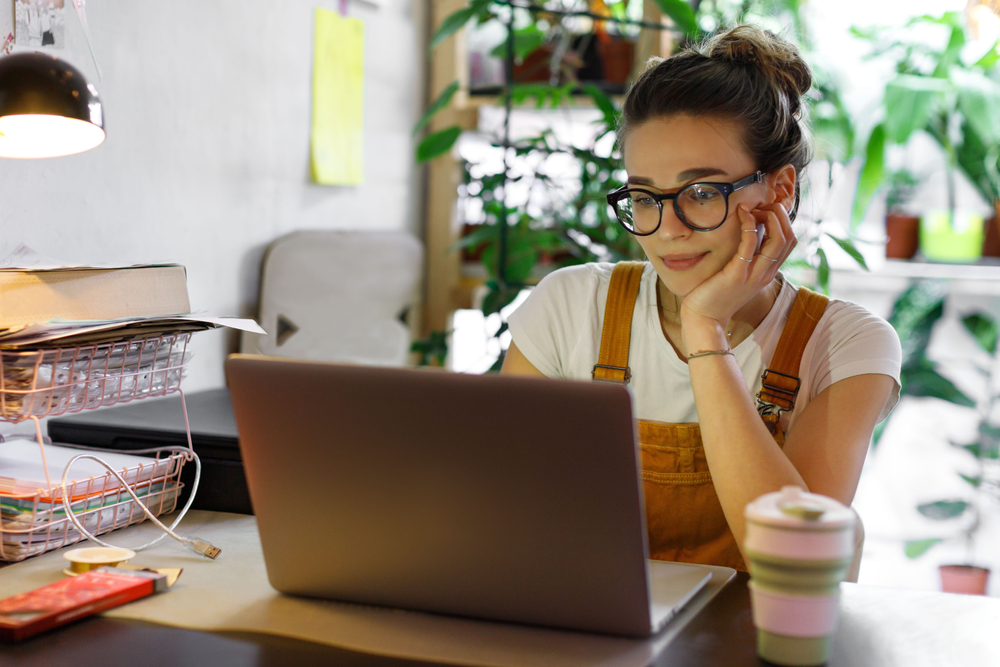 Sure, every B2C (and to a certain extent a B2B) business would need a customer service strategy to manage their customers' expectations.
But why would you need a work from home customer service strategy?
Put simply, consumer behaviour in the new normal is completely different from what it used to be last year. Online shopping has ballooned since March as various non-essential brick & mortar businesses have opted to close temporarily or move completely to ecommerce. With that, the internet has become a quintessential aspect of livelihood. It's where shoppers find their products and services, look for information and, more importantly, get their questions answered.
Unless you are essential worker, the only way you can communicate with your customers is through the internet – where it is likely that either you, your customer, or both parties would be doing so from home.
Working from home brings its own unique set of challenges for both consumers and businesses. Everyone is adjusting to the new normal in their own way.
So how can your business restructure customer management?
The Do's and Don't's of Customer Service in the New Normal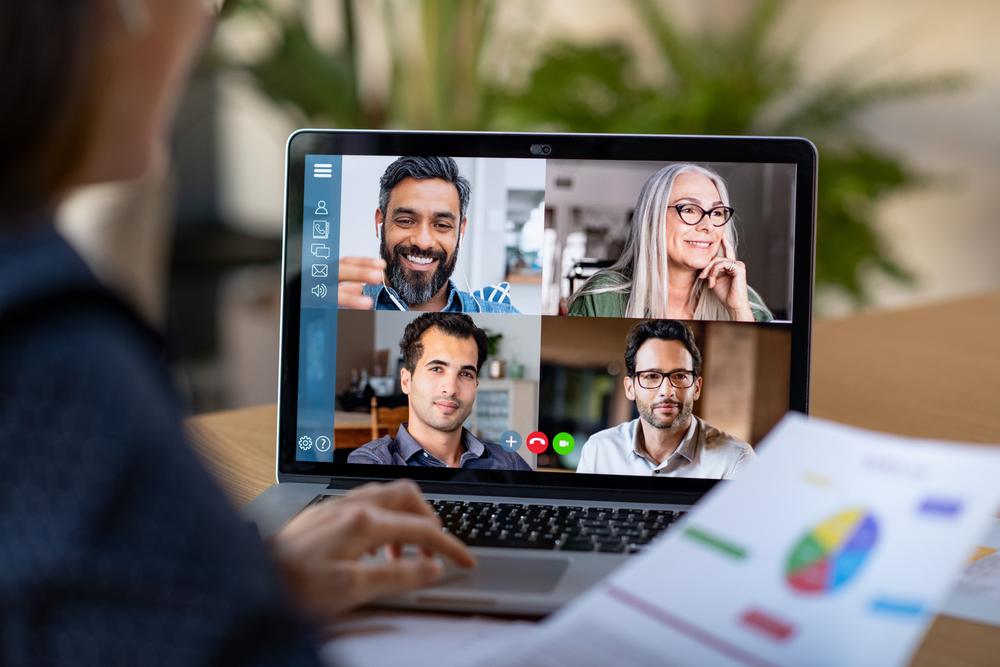 Generally, as far as customer service is concerned, there are some fundamental do's and don't's. But we are not here to be captain obvious. Instead, we have a list of do's and don't's to help you build your very own work from home customer service strategy. Here they are:
Here's What You Should Do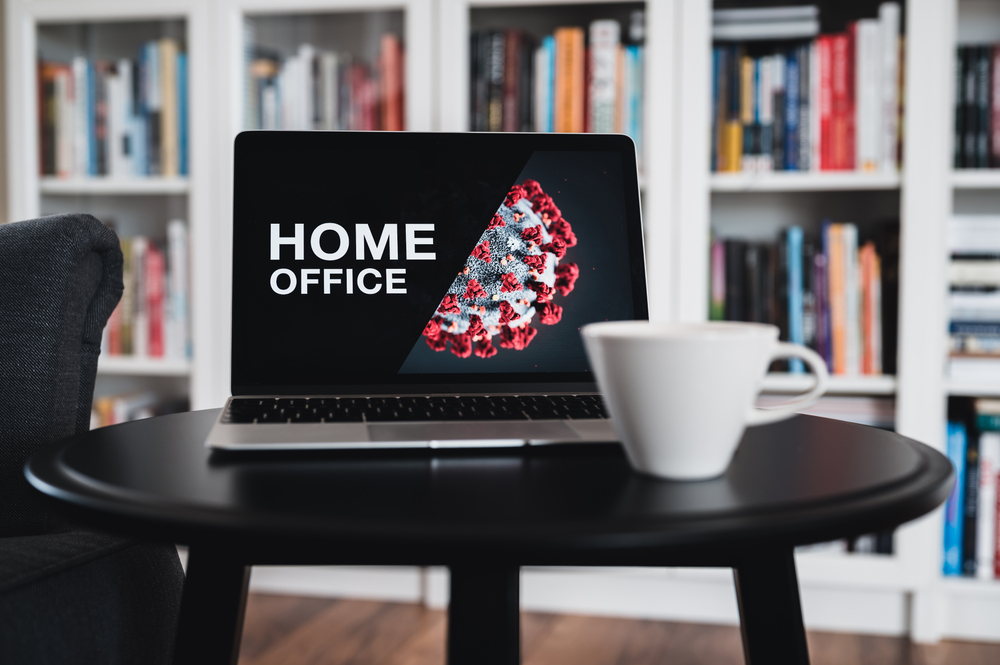 1. DO Have a Designated Team on Standby
If you are making structural changes in your business, consider having a designated team to address customer queries. This allows your team to have clear roles and responsibilities.
Have your customer service team available to respond to emails, phone calls, and direct messages on your social media pages, which brings us to our next tip-
2. DO Offer Multiple Channels of Communication
If you want to build brand loyalty, you must help your customers understand that you have their back. Let them know that you have designated representatives on multiple channels to address their queries.
Some might not be comfortable speaking on the phone – so offer a live-chat option or encourage them to write in on your Contact Us page and respond via email.
3. DO Follow-up
If you really want to make a good impression on your customers, following up does the trick. It shows that you care and you are willing to help. Getting continuous feedback from your customers helps you further improve your business and ensures that both existing and new customers benefit from what your business has to offer.
4. DO be Flexible With Your Solutions
In these unprecedented times, you business needs to be flexible by adjusting and adapting your work from home customer service strategies to the global situation. Particularly for B2B companies, being flexible is a solution in itself. Focus on collaboration.
Here's What You Shouldn't Do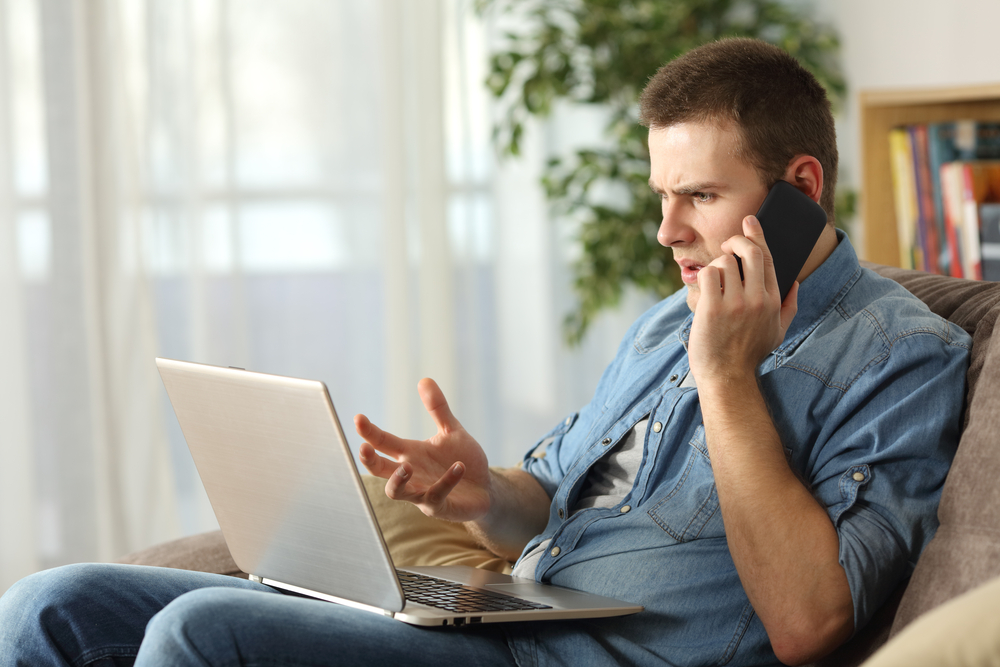 1. DON'T Be Too Reliant on Chatbots
Does your business use a chatbot on your website and social media pages?
Business Insider noted that at least 80% of global enterprises will be using chatbots this year.
A chatbot is the last thing your customers want to deal with when they need answers urgently. While automation does have its advantages, sometimes chatbots are unable to give your customers the correct answers to their questions.
While a chatbot might relieve your team of some queries, you might want to have a representative monitor the chats and respond as soon as possible whenever necessary when planning your work from home customer service strategy.
2. DON'T Ever Forget to Reply a Customer
Don't give your customers a reason to leave your website! Keep them engaged and be proactive in checking your mail and messages daily. Avoid taking more than a day to reply your customers.
3. DON'T Hard-sell
While recommending products and services might work in your favour if a customer asks, you would want to tread lightly as hard-selling can be quite off-putting. Offer solutions instead of sell.
4. DON'T Respond Negatively
Sure, sometimes getting negative feedback can be upsetting. But you would not want to add more bitterness and resentment.
Instead, take it in your stride. Assure your customers that you are doing your best to serve them.
Move With The Times
The key to marketing is neither having a wealth of digital knowledge nor is it having tons of connections.
Well, maybe a little.
But successful digital marketing is about moving with the times – that means adjusting, adopting and adapting to new ideas, trends and behaviours.
With remote working and working from home as two essential characteristics of the new world of work, your business must adjust accordingly and stay at the top of your game to cope with these changes.
After all, the digital space, too, is ever-changing. In fact, Google, Facebook and other digital giants have teamed up with one another and rolled out a couple of new measures to promote working from home and share helpful and relevant statistics.
However, one thing that remains unchanged is the importance of customer service and brand reputation. Don't let the new normal disrupt your business. Instead, use contingency plans like a work from home customer service strategy to adjust.